Are Gold Prices Finally Beginning To Crack?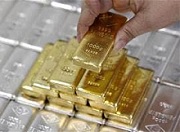 Precious metals and miners were due for a cycle low in late January. I posted an article expecting a correction containing potential price targets. The cycle timing turned out to be accurate, but the abnormally brief pullback failed to meet traditional correction objectives. Consequently, I was unable to issue a short-term buy signal.
The absence of a reasonable price correction is taking its toll on investors. Those that want to get in can't…and anyone trying to short is immediately forced to cover. This type of environment often leads to a sudden and sharp reversal when the trend finally changes.
Potential Divergence Forming
Silver made a new high on Friday, but gold is still below the $1,246.60 high set Wednesday. Silver and Gold tend to depart at meaningful turning points. Only two days have passed, but if gold doesn't quickly make a new high, it risks rolling over into a broader correction. I'd use Friday's lows or your breakeven point (from Friday morning's update) as a tight stop.
Several technical factors support an immediate top. If prices neglect to reach new highs next week, we could finally see a 2-3 week correction. Our cycle timing model recommends March 2nd (give or take a day) for a potential low. I'll draw up correction targets if gold and miners fail to make new highs. Note: The correction, if we get one, may be deeper than most expect because so many are waiting.
US Dollar Weekly Chart
Weekly dollar prices formed a bullish engulfing pattern and closed at the 10-week EMA. The stochastics is oversold, and prices have an opportunity to rally, possibly sharply.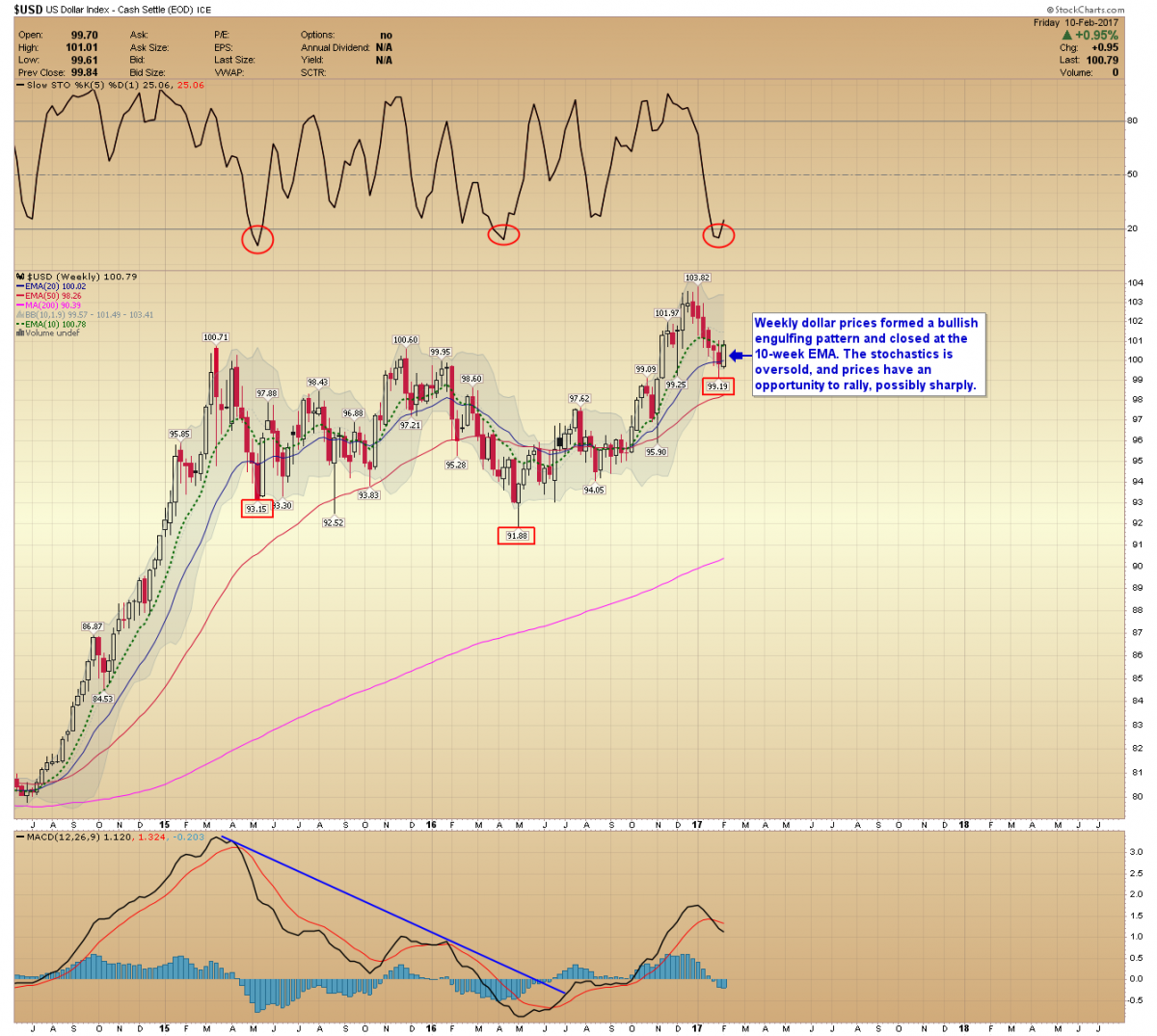 US Dollar Daily Chart
Prices closed back above the 50-day EMA, and a bottom formed at 99.19. However, Gold and Silver haven't responded to the strength of the dollar. The inverse correlation should return with either metals or the dollar rolling over sometime next week.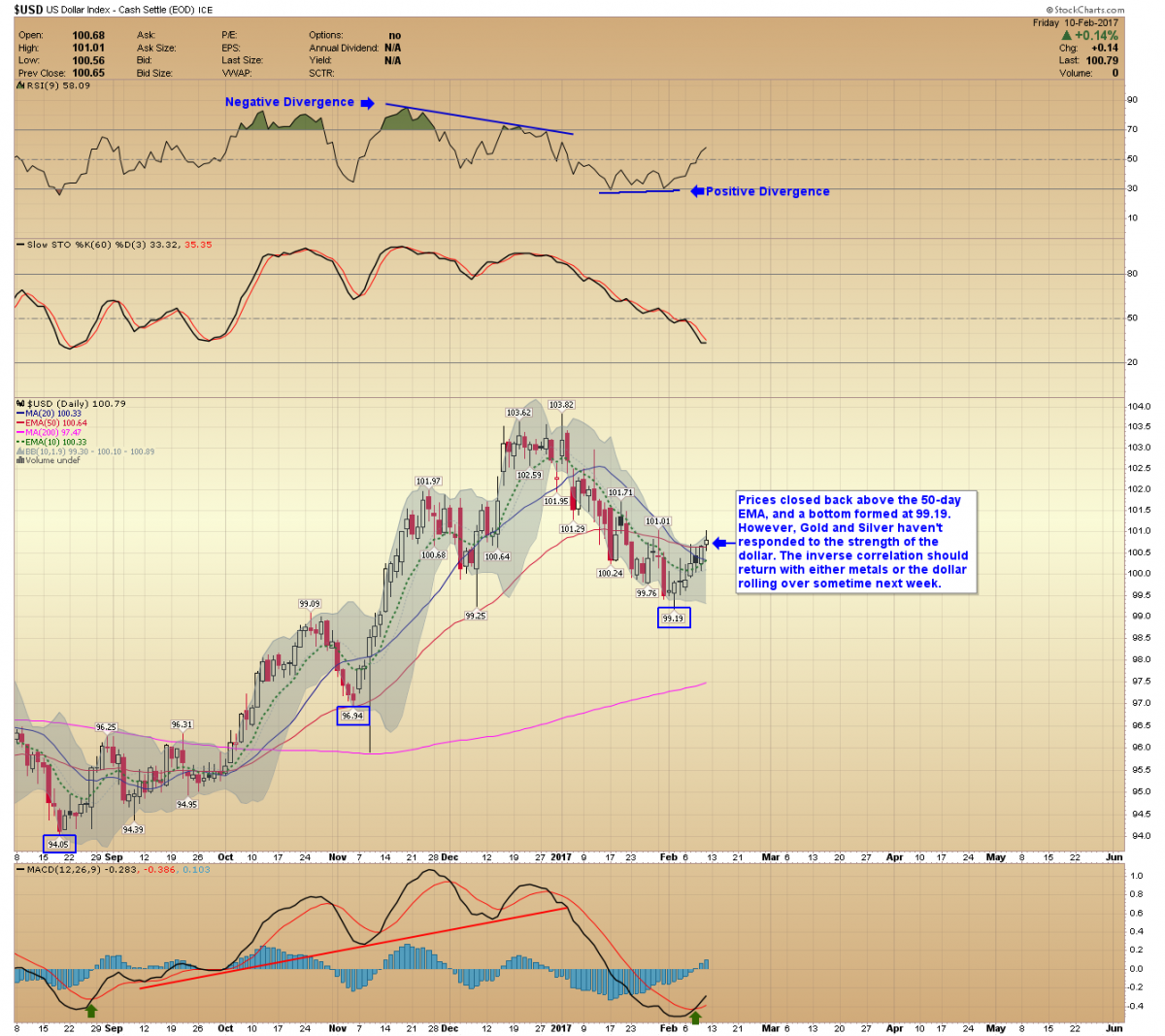 Gold Price Weekly Chart
The weekly gold chart ran into resistance at the 200-week MA and the October $1,243 low. A correction may start from this level if prices are unable to close above the 200-week MA ($1,244). Weekly volume has diverged (bottom).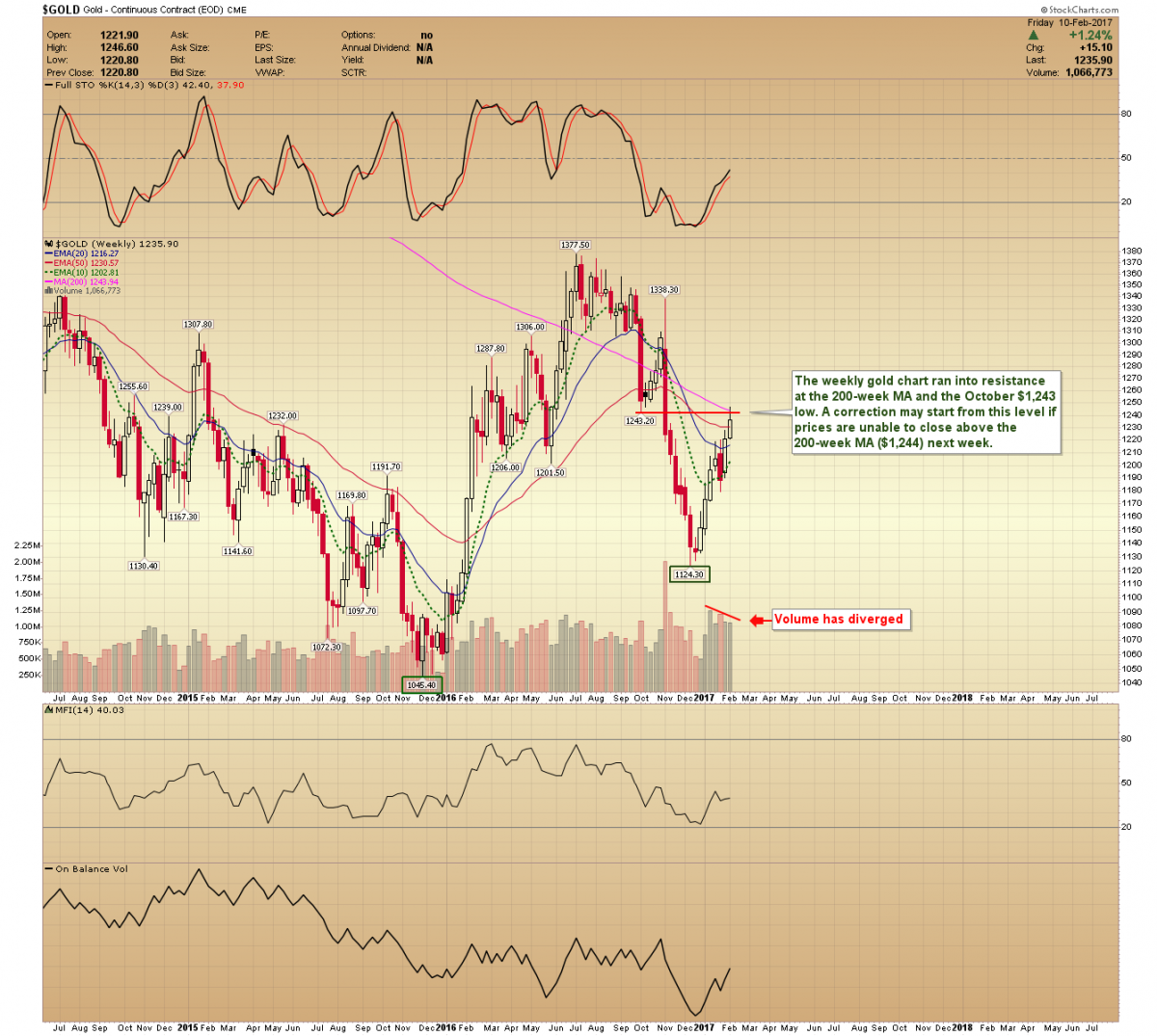 Gold Price Daily Chart
Gold prices tested the 10-day EMA and support near $1,220. However, silver and gold have begun to diverge. Consequently, if gold can't exceed its $1,246.60 high, a 2-3 week correction will ensue.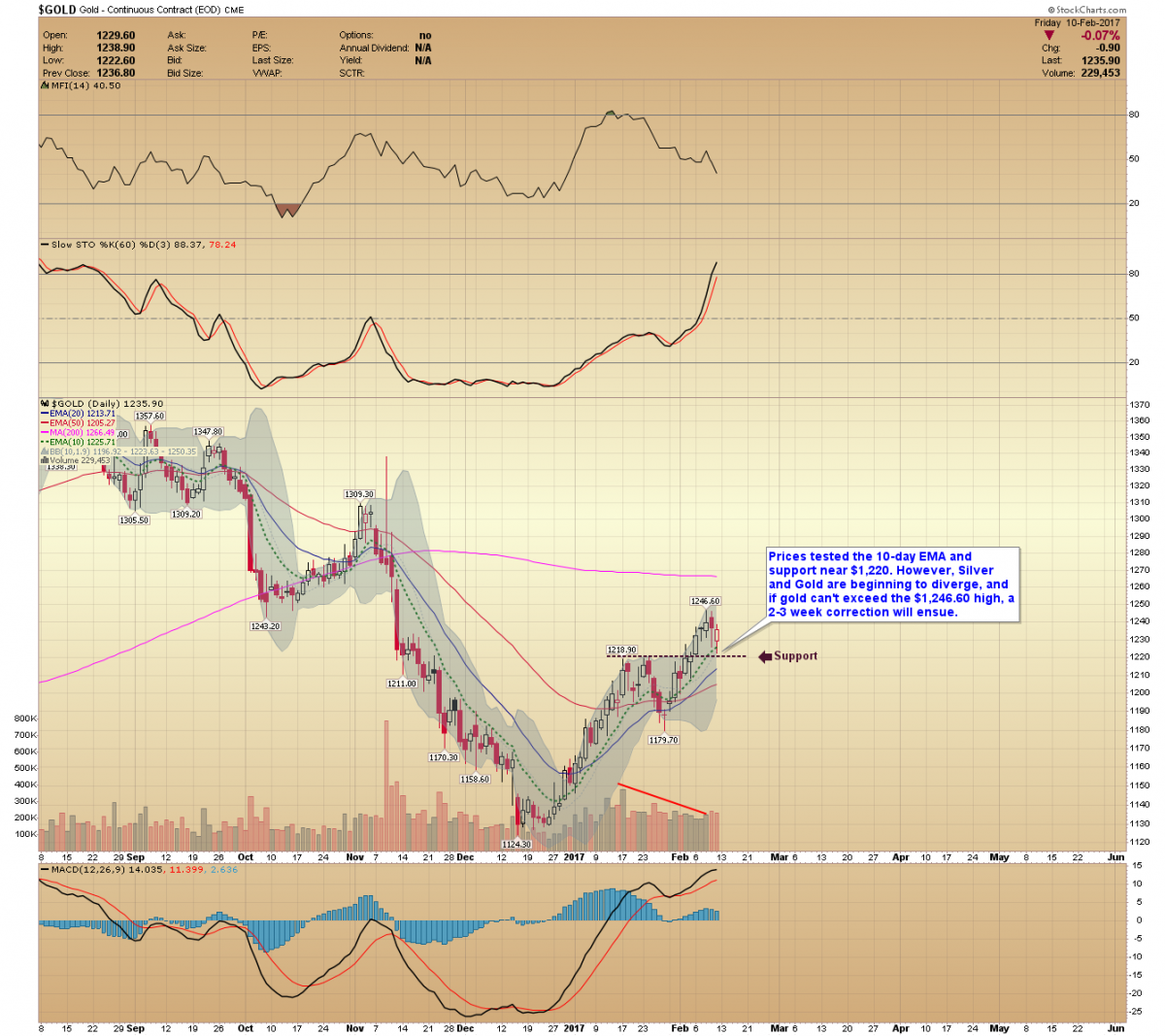 Silver Price Weekly Chart
Silver prices advanced for the 7th straight week (abnormally long) stopping at the 200-week MA. The Stochastics (top) is at a level that often leads to corrections.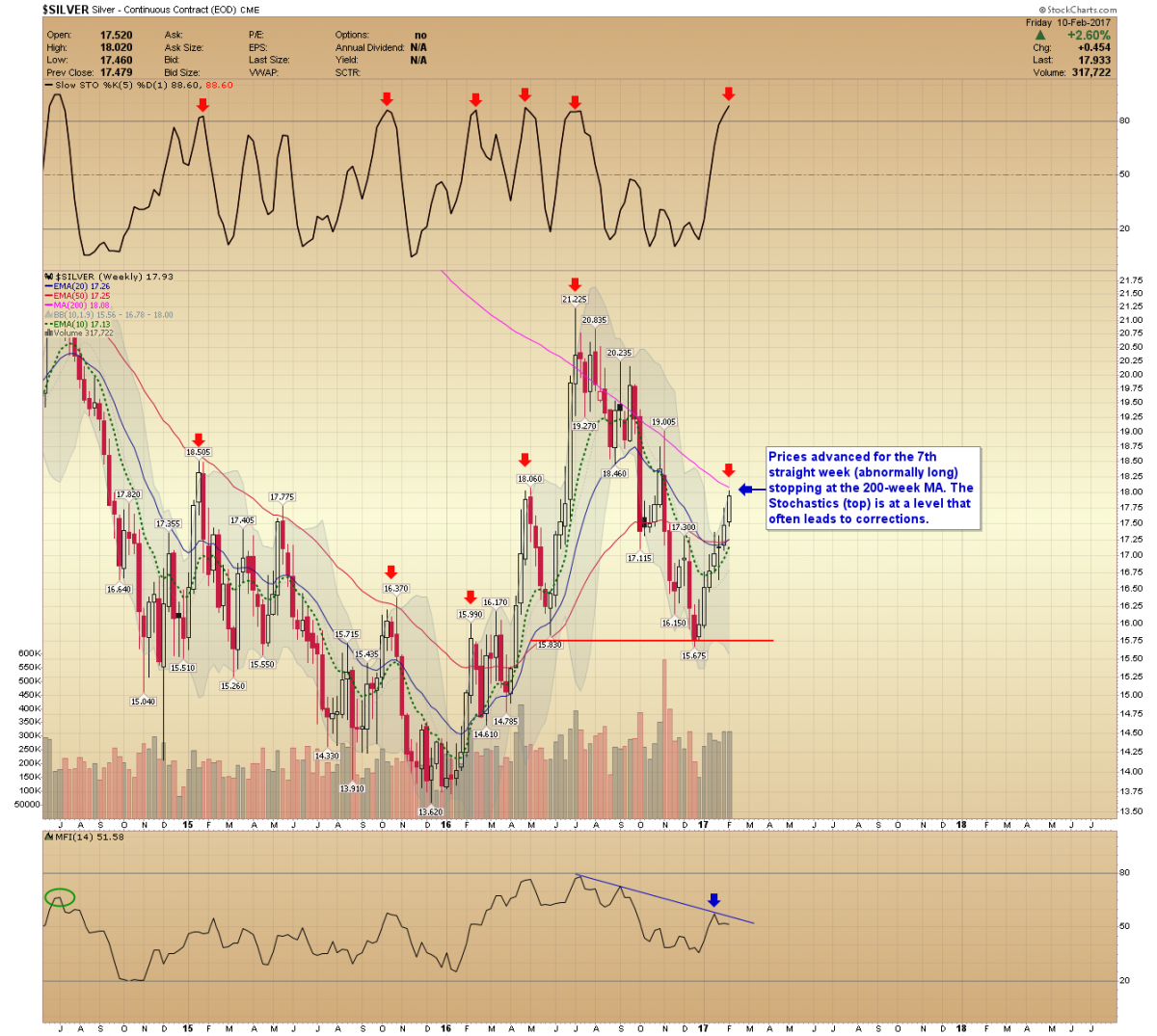 Silver Price Daily Chart
Silver prices reached the 200-day MA on the daily chart, but there are no clear signs of topping. If the Elliott Wave count is accurate, prices should correct back to the fourth wave (approximately $16.64).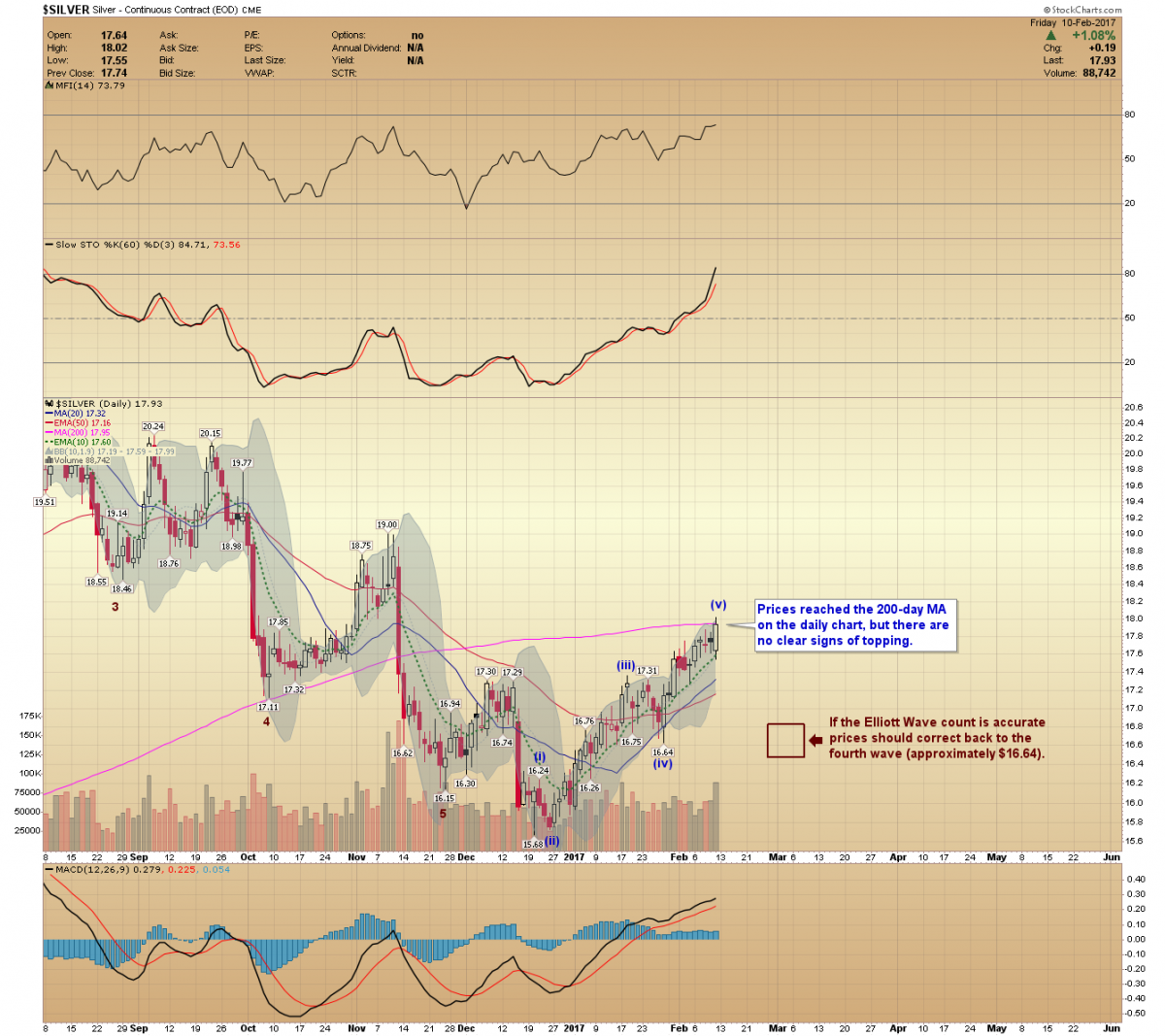 GDX Chart
Prices found support at the 10-day EMA and rallied the rest of the day. They now need to exceed the $25.71 high to confirm that this was just a pullback. Dropping below Friday's low would be invalidating, likely leading to a more significant correction.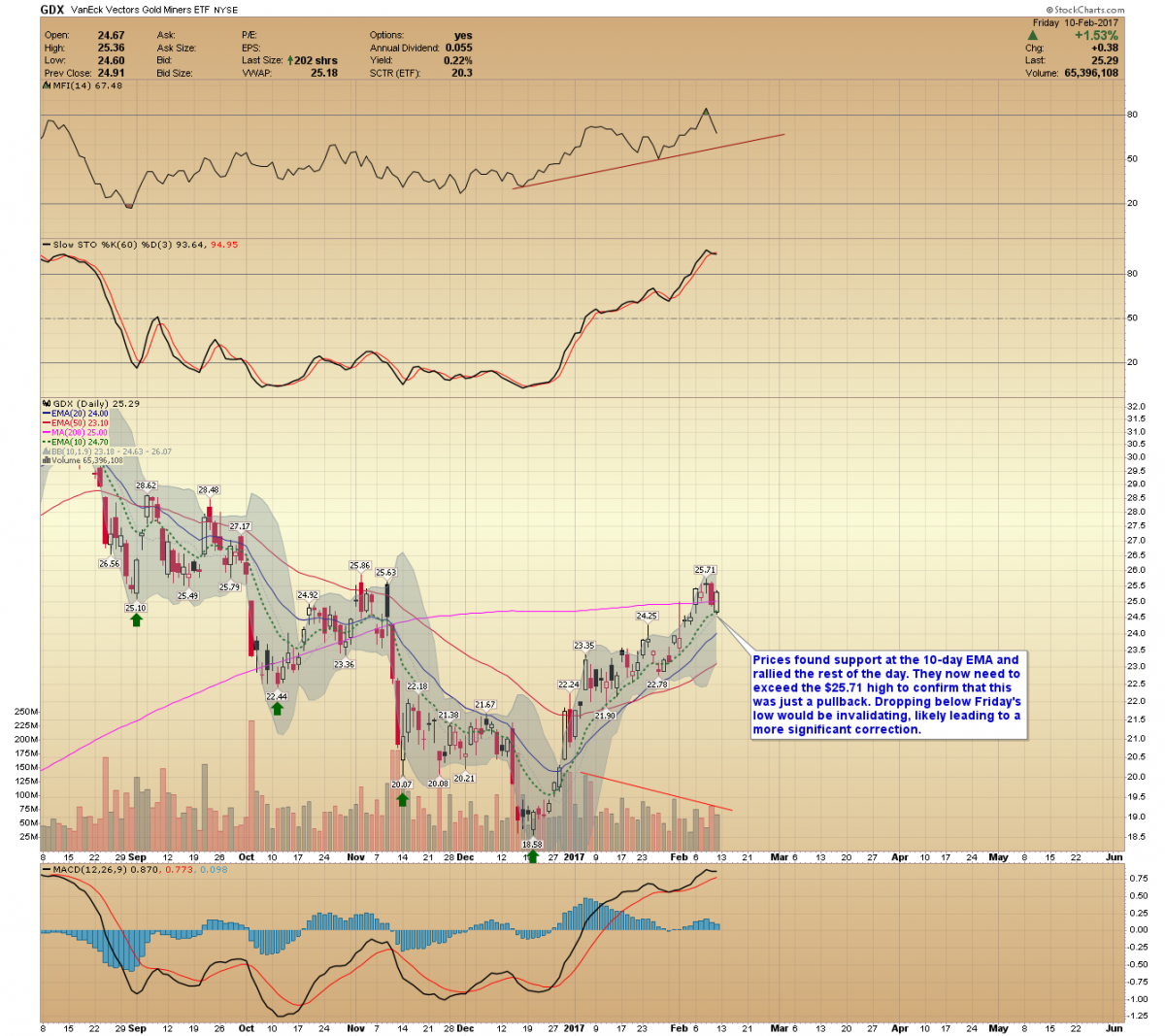 GDXJ Chart
Juniors also bounced off the 10-day EMA, and they need to exceed the $43.01 high to extend the rally. Dropping back below the 10-day EMA would point to a broader correction.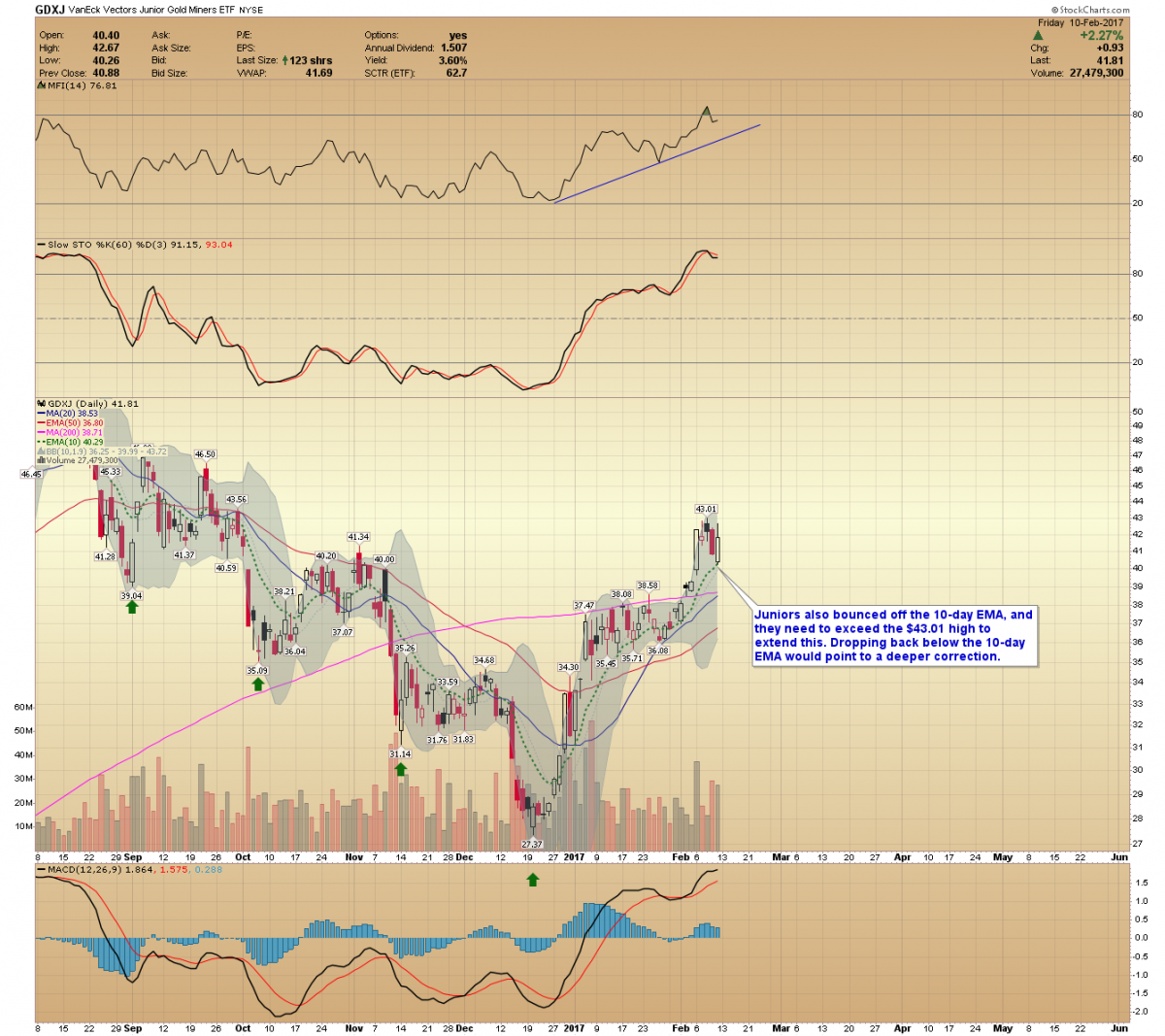 WTIC Weekly Chart
Oil was poised to close below the 10-week EMA, but significant buying came in late last week thwarting the sell confirmation. Closing below the 10-week EMA should lead to a tradable decline.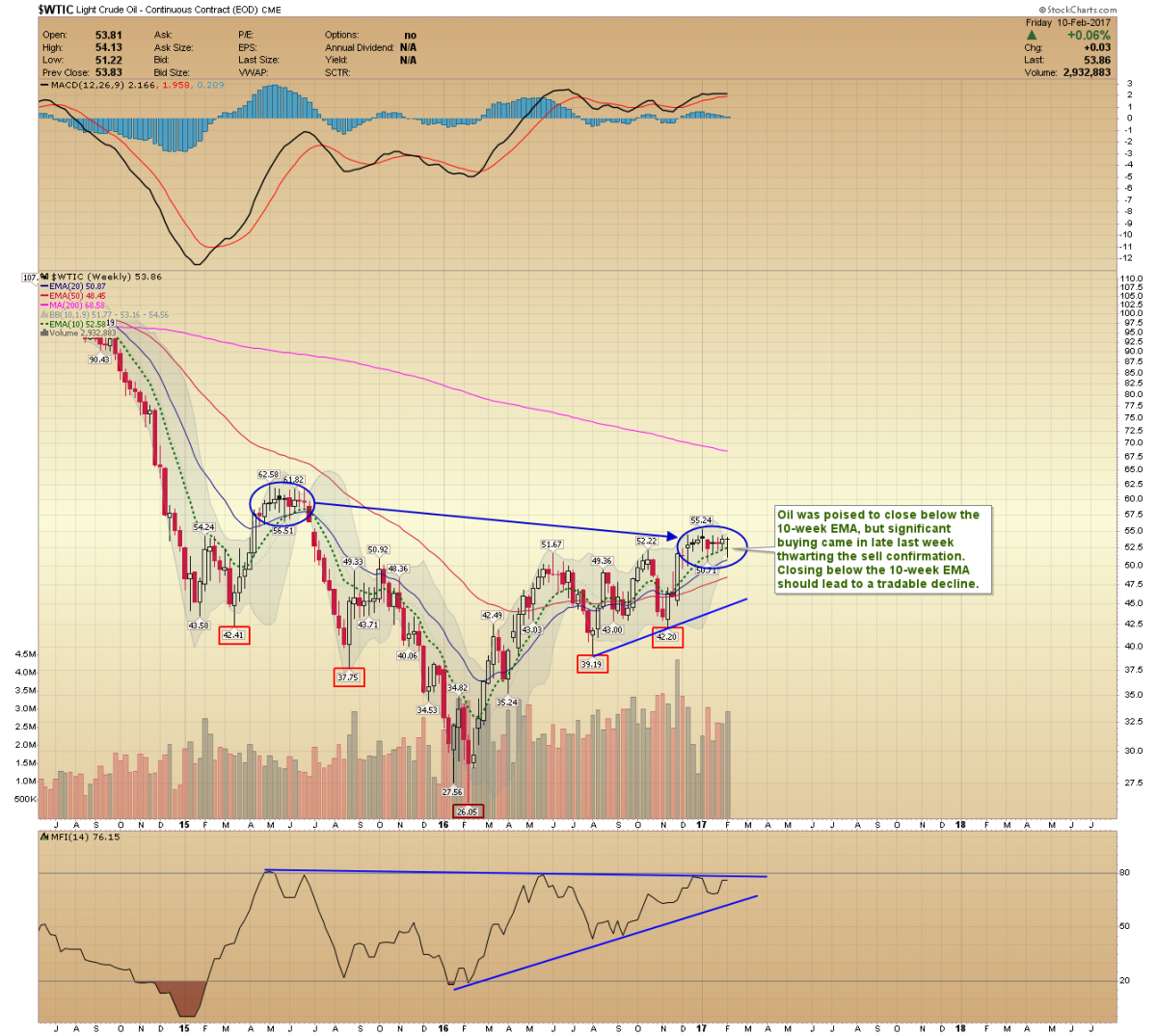 Extended rallies like we've seen in precious metals tend to generate sharp breakdowns when they finally correct. Nothing goes straight up. Subsequently, precious metals will provide a better buying opportunity in the coming weeks/months.
********
Gold-Eagle provides regular commentary and analysis of gold, precious metals and the economy. Be the first to be informed by signing up for our free email newsletter.
More from Gold-Eagle.com: