Gold Price Forecast: What to Expect from a Huge Weekend and Beyond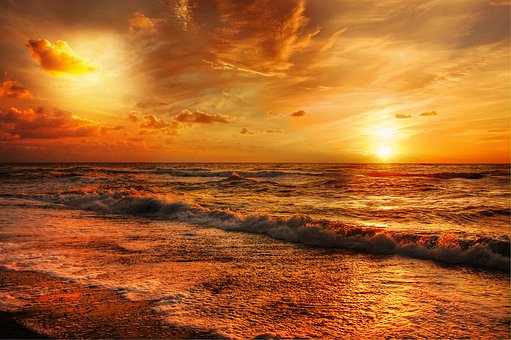 Hurricane Irma. Hurricane Jose. North Korea's belligerence. Stocks and bonds with confidence at the same time—a rare feat in the market place. As the bard once said, "Something is rotten in Denmark."
The same applies to the markets, where gold's price has recently seen a major uptick and shows little sign of stopping, up slightly on the morning even while the Dow Jones is sharing that success. But as we have a big weekend—and week—ahead of us, it's importance to try and forecast the big changes that could send gold moving quickly either one way or the other. Here's a preview of what's to come.
Fear: The Major Mover for Gold?
CNBC notes that fear may be primarily responsible for the increase in gold prices as of late. "Gold is now on pace for its third straight week of gains," writes CNBC, then quoting Phil Streible of RJO Futures in Chicago as saying the yellow metal appears headed to top $1,400 per troy ounce.
The recent testing of a likely hydrogen bomb by the belligerent North Korean regime has put fear—and rightly so—back into the markets. Even with a Dow Jones Industrial Average keeping up its healthy size, there is a lot of fear out there that these emergencies around the globe can strain the financial system and disrupt the usual path to prosperity.
Coming Up This Weekend: A NOKO Missile Test?
North Korea will be celebrating a major domestic holiday this weekend, which could mean another provocative missile launch. Even as United Nations sanctions look to discourage these gestures, there appears to be no end in sight to the strain between North Korea and the allied powers of Japan, South Korea, and the United States. This geopolitical situation's possible endurance could push investors to safe haven investments like gold—and it's clear that the recent headlines have proven this to be the case.
Does this mean that the yellow metal is indeed set to meet Phil Streible's prediction and top $1,400? The next week should be a major indication, especially if another expected missile launch does happen this weekend. There may be a big difference between the gold prices we see Friday and what we see on Monday, meaning this could be a last chance for the week for gold investors to get in.
Next Week and Beyond for Gold
We'll also be watching Hurricane Irma this weekend. The strong hurricane is poised to hit Florida directly, which could add some more stress to an already damaged American south. That in turn means tough economic times ahead as the rest of the country helps repair the damage.
Commodities like gold and oil might stand to benefit from this destruction from a pure price standpoint—but don't rely on weather events to make major gold investment decisions. There will be a lot of damage from Irma, but the continuing economic stories of late 2017 may be even more relevant for precious metals. Even so, it will be a big week for gauging the markets.  
Gold-Eagle provides regular commentary and analysis of gold, precious metals and the economy. Be the first to be informed by signing up for our free email newsletter.
More from Gold-Eagle.com: