Gold Price Rally Is Looking Good Through January, But Resistance Looms

Gold Prices This Week And Next Week's Outlook
Gold and the precious metals sector remain in a still-intact short-term uptrend within a seasonal rally that could run through January.
However, the best of the short-term rally may already be in for the gold price as it tests key resistance at the September high which, you may recall, is the gateway to a new bull market (ref. long-term charts, with the actual key level being 1378).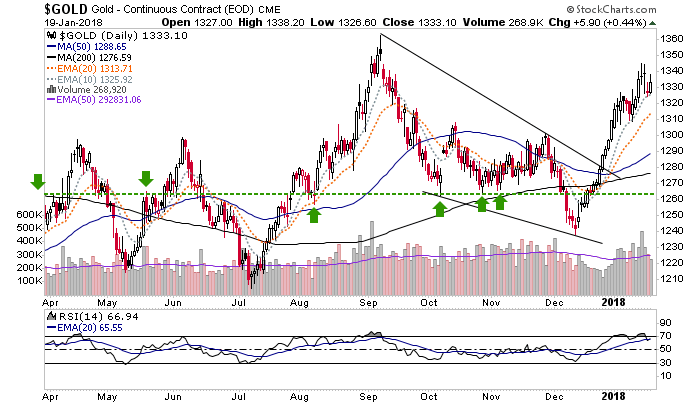 Silver continued to lurk below key resistance last week, which was not helpful to the sector in general, as silver is usually a leader.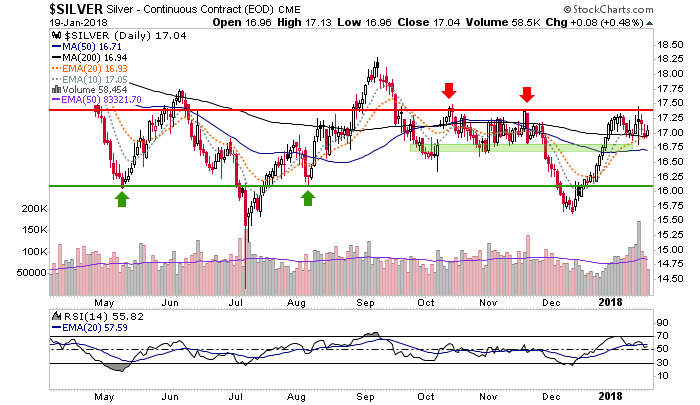 Here is another view of silver's refusal thus far to lead the rally. Silver continues to gently trend down in relation to gold. As long as this is the case, it is also a negative divergence to the wider 'inflation trade' in commodities.

The seasonal average is just about done now as a supportive factor for the sector.

At the last reading on January 16, the Commitments of Traders in gold were getting back to a high risk state while in silver it appeared to be relatively constructive.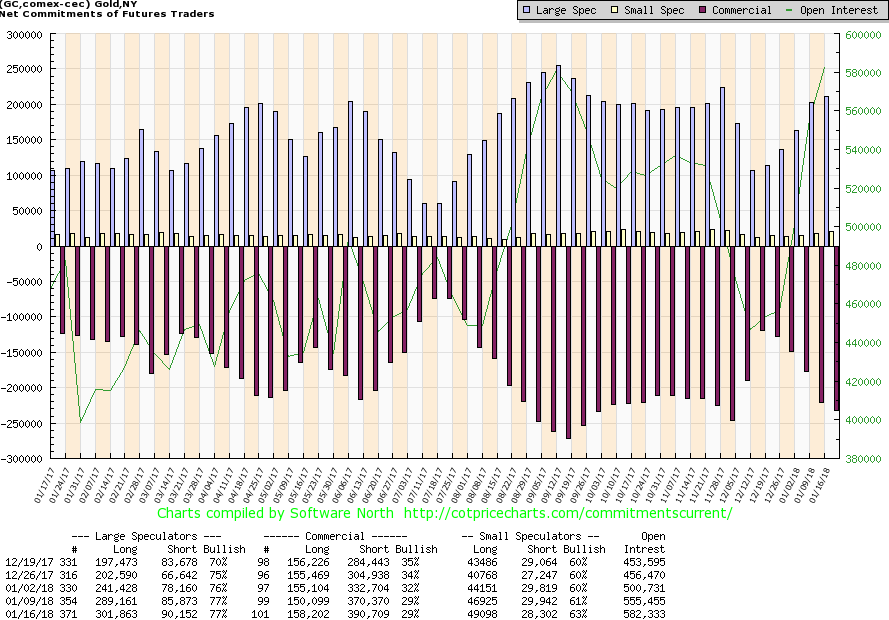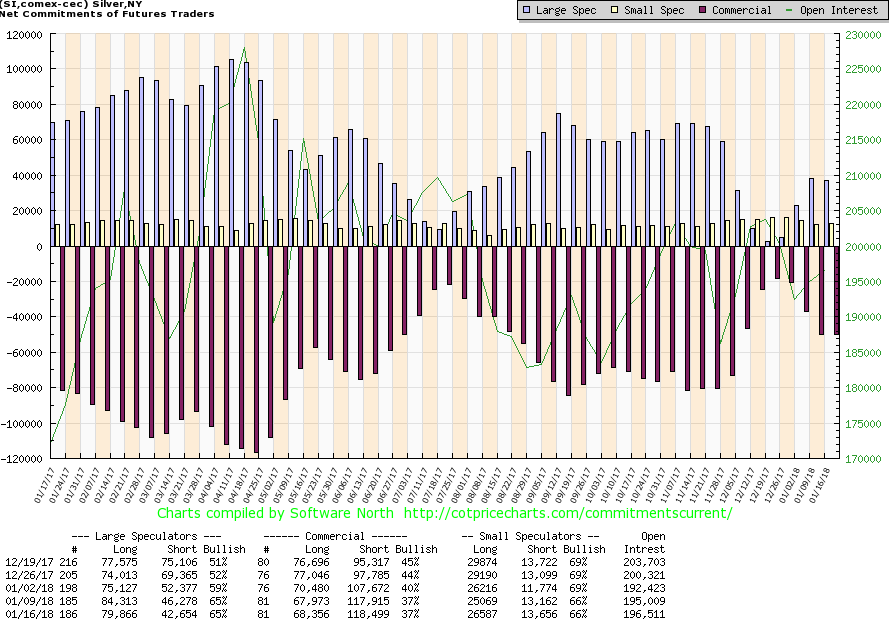 Bottom Line
Risk is much higher now than when we first projected the rally in mid-December. Negative factors are silver's lack of leadership, rebounding gold bug sentiment (ref. the plethora of bullish articles in the media), CoT trends and a waning seasonal average.
When looking at the miners (HUI) however, I see a series of higher highs and higher lows after last week's much needed pullback. So we continue to hold open the possibility that the precious metals complex can take a final leg higher before the rally completes. However, the initial target of 205 was put in last week.
The most bottom line however, is that this was never expected to be THE rally that separates the gold sector as unique from other markets and sectors. That will come after the 3 Amigos complete their journey across the macro markets. Ref. The Macro View: Amigos Ride On
Website: https://nftrh.com/
NFTRH Premium Market Report: https://nftrh.com/nftrh-premium/
********
Gold-Eagle provides regular commentary and analysis of gold, precious metals and the economy. Be the first to be informed by signing up for our free email newsletter.
More from Gold-Eagle.com: