Gold Prices And Miners Are Dropping, As Expected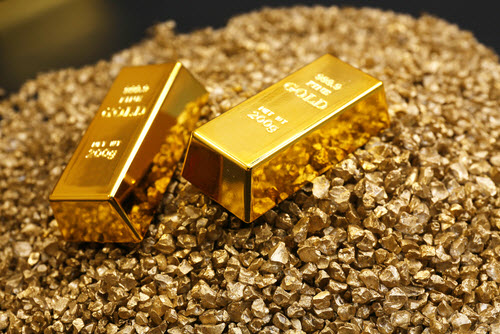 A couple of weeks ago, I released an article titled Gold Forecast: The Next Great Buying Opportunity. Gold prices have since broken down as expected - and appear to be following the provided scenario. Investors that missed out on the 6-month rally, will be given another opportunity to buy in the coming weeks. Currently, we anticipate the 200-day moving averages in gold, silver and miners to be tested. Note: An even deeper correction into the fall is possible. We will be watching to see how prices react in September.
Corrections Are Normal
Corrections are normal in any healthy bull market, yet everyone is surprised when they occur. Miners were up on average 300% from their January lows. One particular silver miner, Coeur D Alene (CDE), rallied 1000% in 7-months. Prices became extremely overbought. Consequently, a reversion to the mean is essential to set the stage for the next leg higher.
When gold prices were unable to make a new high with miners in August, we began suspecting that the trend in precious metals had lost momentum.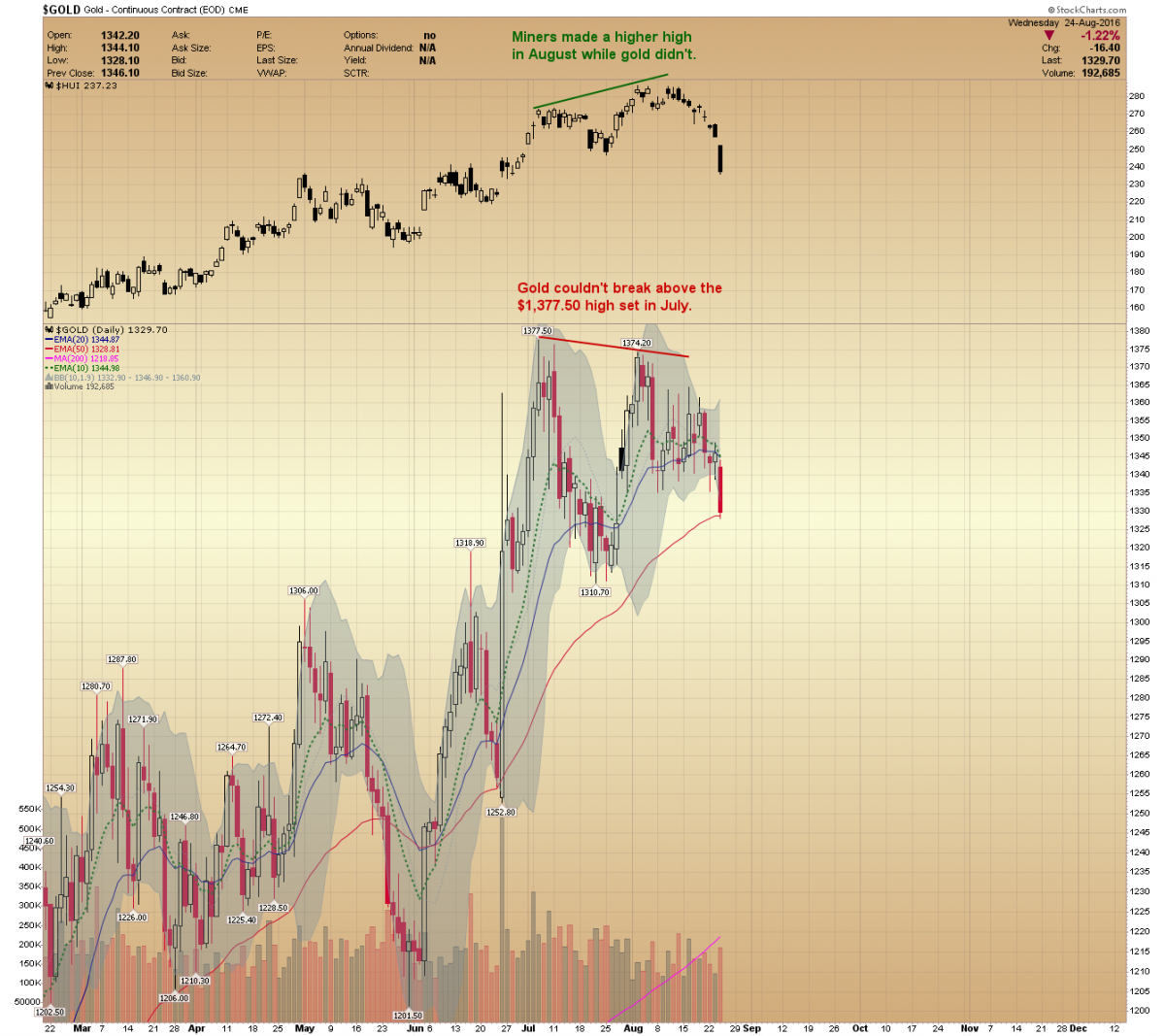 The August 6th Weekend Newsletter highlighted the potential for a steep correction in September, and labeled this the alternate scenario. Original analysis targeted $1,420+ gold by September.
Distribution Days
There were notable distribution days in miners, August 10, 11 and 12th, as they made new highs without gold. We released the following Portfolio Update August 12th, 2016 at 12:58 PM. "Prices shooting higher and then falling is a sign of distribution and selling into strength. This sometimes occurs before a price breakdown. Yesterday's report cited a 70% chance of prices going lower into September. I would bump that number up to 76% today. I'm selling my short-term positions at these levels."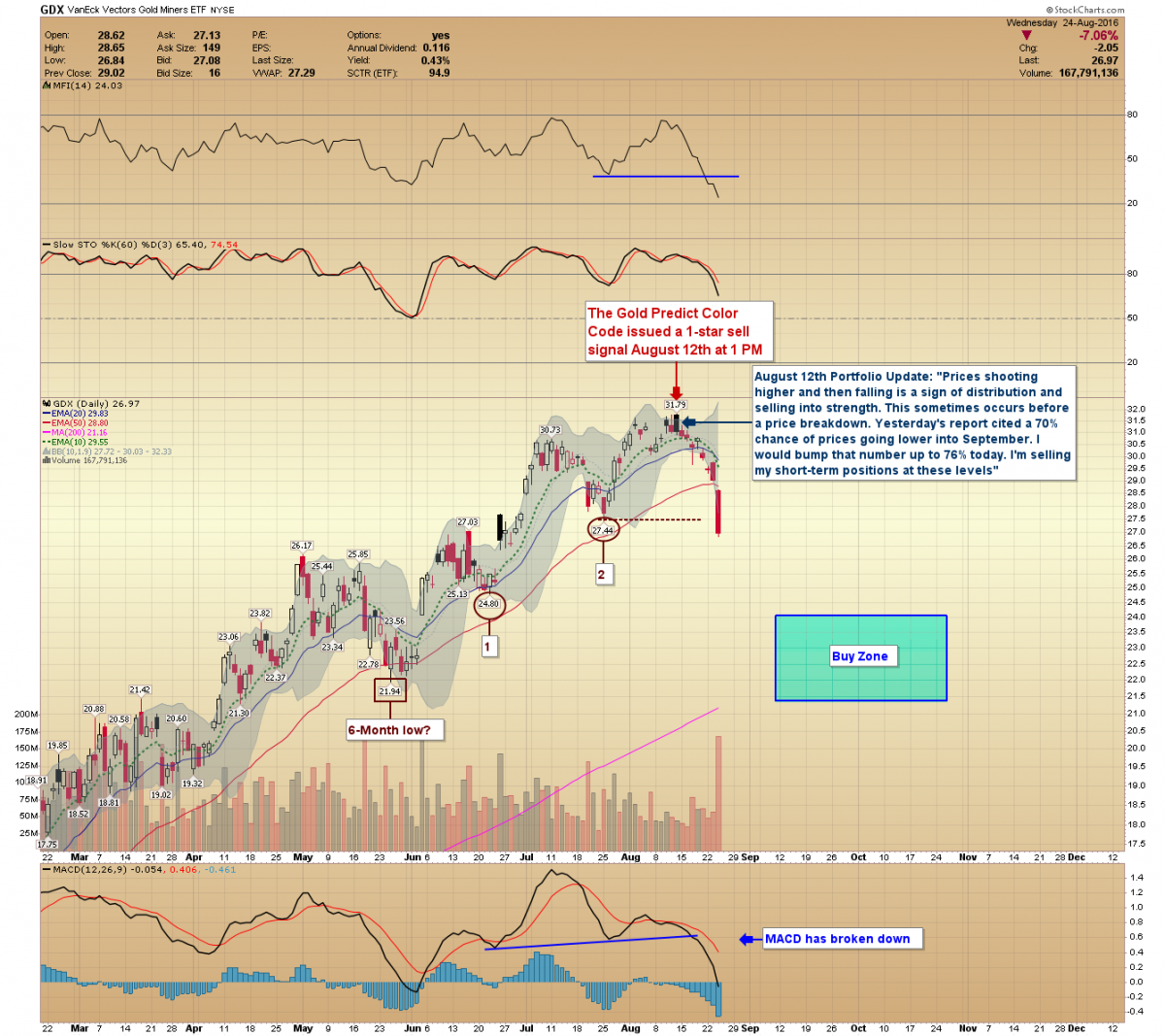 The update turned out to be timely as miners have since declined 15% and are expected to drop an additional 15%, or more, from here. A red 1-star sell signal was issued on the 12th of August.
Finding Support
The charts to follow will highlight the primary Buy Zones for the gold, silver, and miners. These areas have been posted since early August and are subject to change as economic data and market forces unfold. We should be able to generate more of a precise time frame in the coming weeks.
Note: I see the potential for an even deeper correction lasting into November, or even December. We will need to monitor the structure and strength of trend through September to assess its viability.
Gold Prices
Gold prices are still holding the $1,310 low. Moreover, gold is displaying relative strength. On a percentage basis, I expect prices to drop less than silver. The $1,200 level is calculated to hold.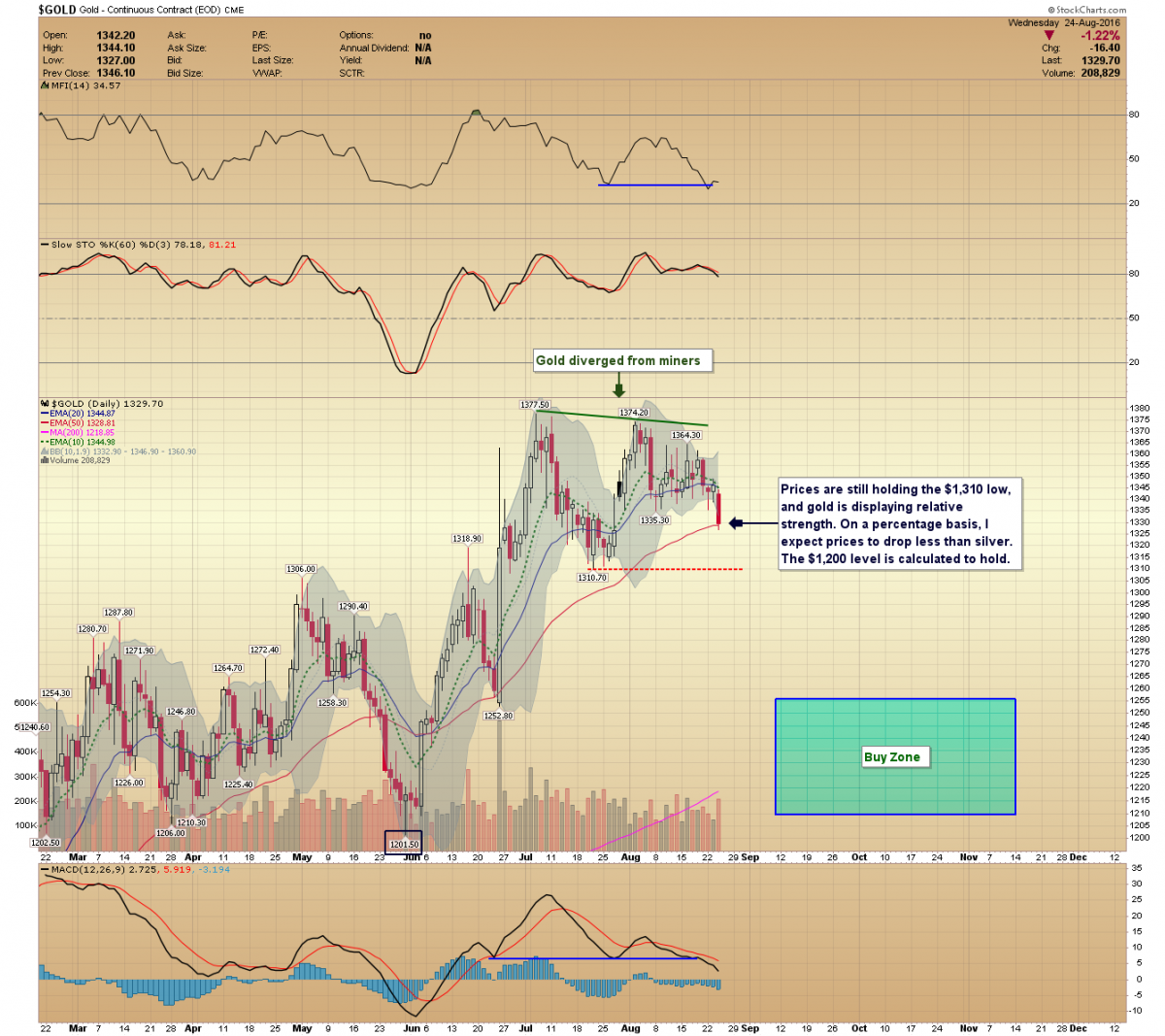 Silver Prices
Silver prices were the first to break down and are now leading miners and gold lower. Prices could drop back to around the $16.00 level later this year.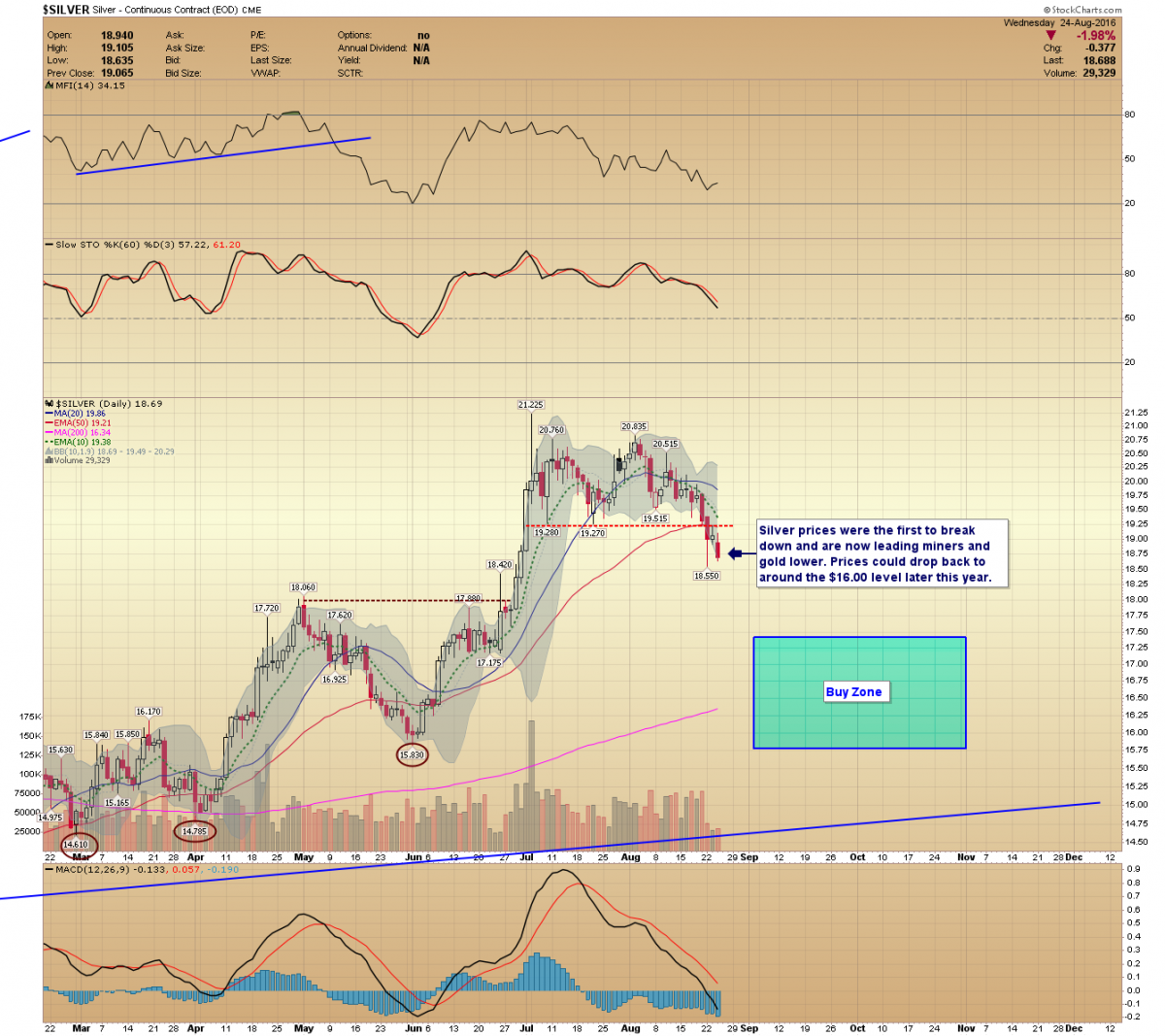 HUI
The HUI broke forcefully through the previous low set at 246.78 and has now closed twice beneath the 50-day EMA. There is a large price gap between 205 and 215 in the HUI that will likely get filled. Note: The May correction only delivered one close below the 50-EMA.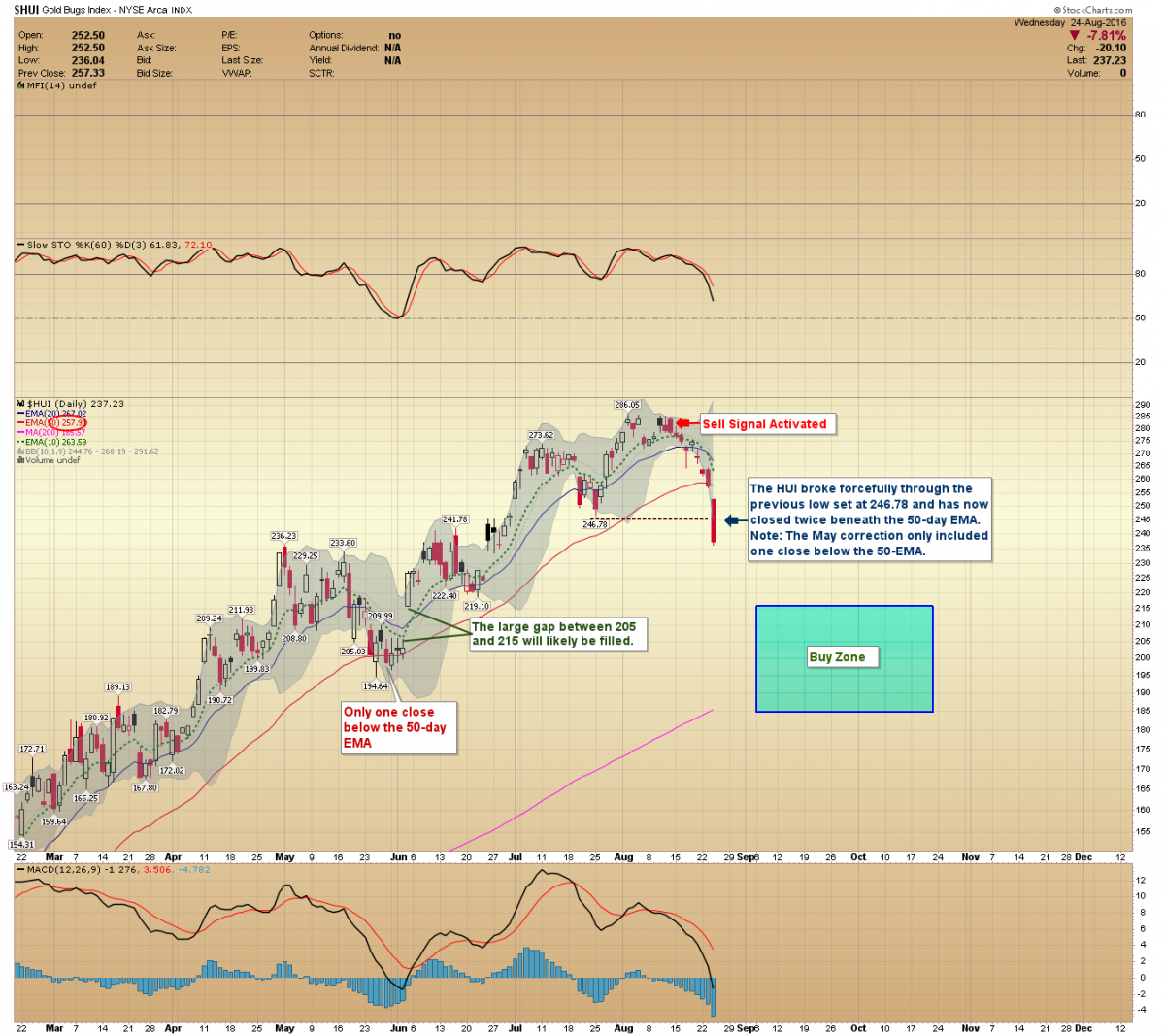 GDXJ
The junior mining ETF is still above the $43.50 low, but it should break below it soon. I like $35.00 as a price target.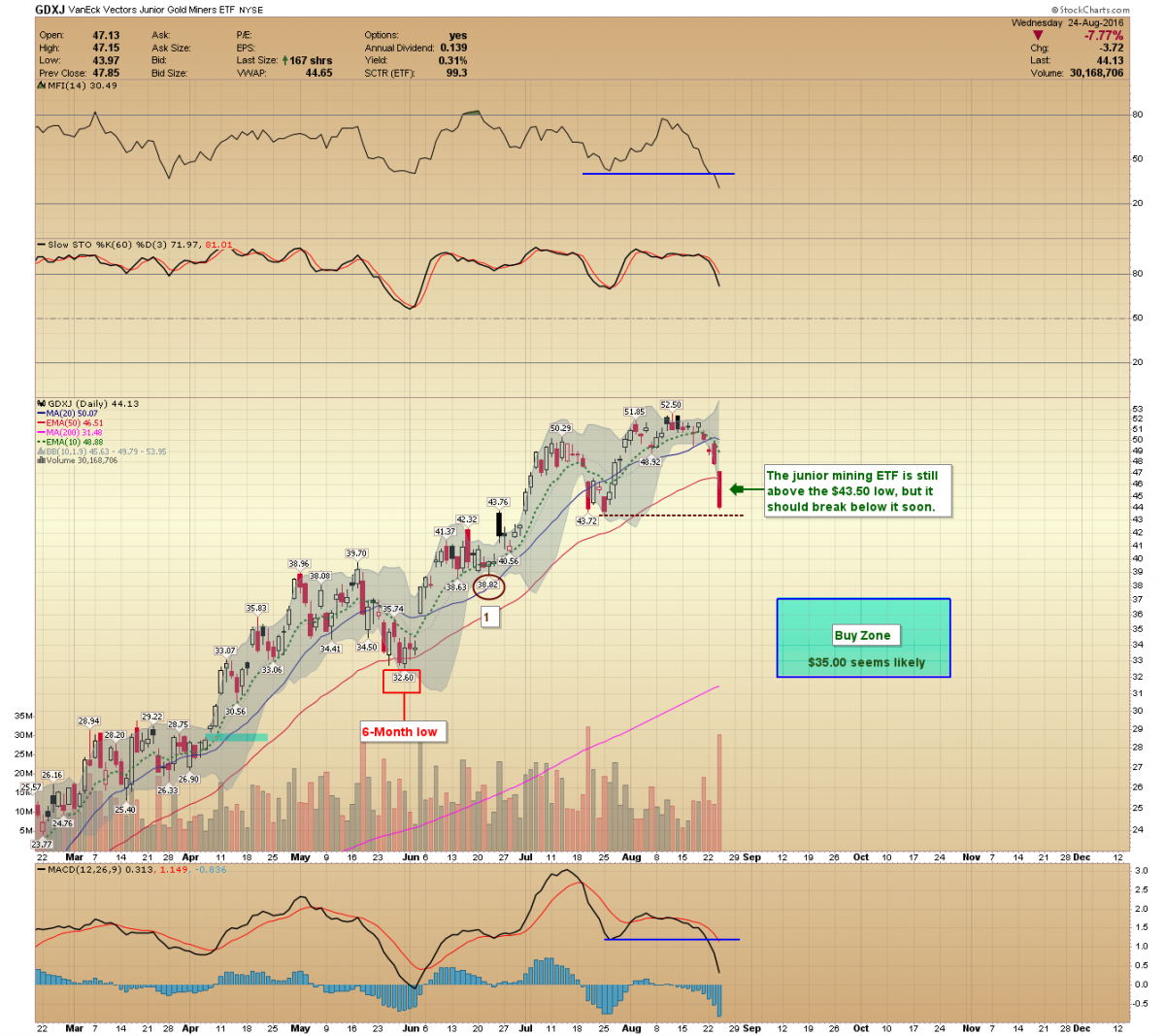 Gold-Silver Ratio
The gold-silver ratio is expected to return to 76 as prices correct into their Buy Zones.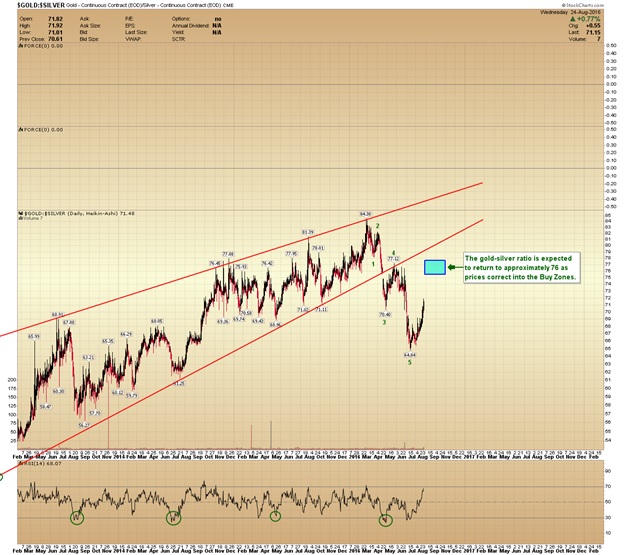 Summary
The bull market in precious metals and miners is just getting started. Gold and silver prices will reach unimaginable levels as worldwide currencies are devalued and debt is restructured. Volatility will increase.  We will see gold prices rise $100+ in a day and silver by $5.00. Buying at these lower prices will generate great returns in the years to come. Sitting tight will become painful, but it's the key to success. Steep corrections should be bought until the parabolic phase begins.
********
Gold-Eagle provides regular commentary and analysis of gold, precious metals and the economy. Be the first to be informed by signing up for our free email newsletter.
Free Gold-Eagle Newsletter!
Fresh weekly insights on gold, precious metals, and the economy
Leading authors from around the world
Always free
Stay informed!
More from Gold-Eagle.com: