Gold Prices: Short-Term Correction Should Finish This Week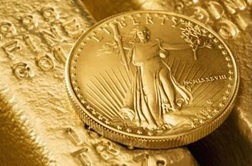 Last week it looked like gold and silver were dropping into a quick half-cycle low before turning immediately higher. However, this correction is lasting too long for a simple half-cycle depression. Therefore, we are more likely to be forming the second common of the current 6-month cycle.
I don't think prices will drop too much further before completing low #2. I will be watching for a confirmed price swing to mark the bottom and will, certainly, provide an update the moment I see evidence of a reversal. If you haven't had the chance to read my article explaining the various gold cycles, click here.
Gold Prices
I thought we were getting just a half-cycle low, but I'm pretty sure we are dropping into the 2nd common cycle trough of the larger 6-month cycle. Gold prices should bottom between the 20-day and 50-day moving averages - and then start a new cycle higher.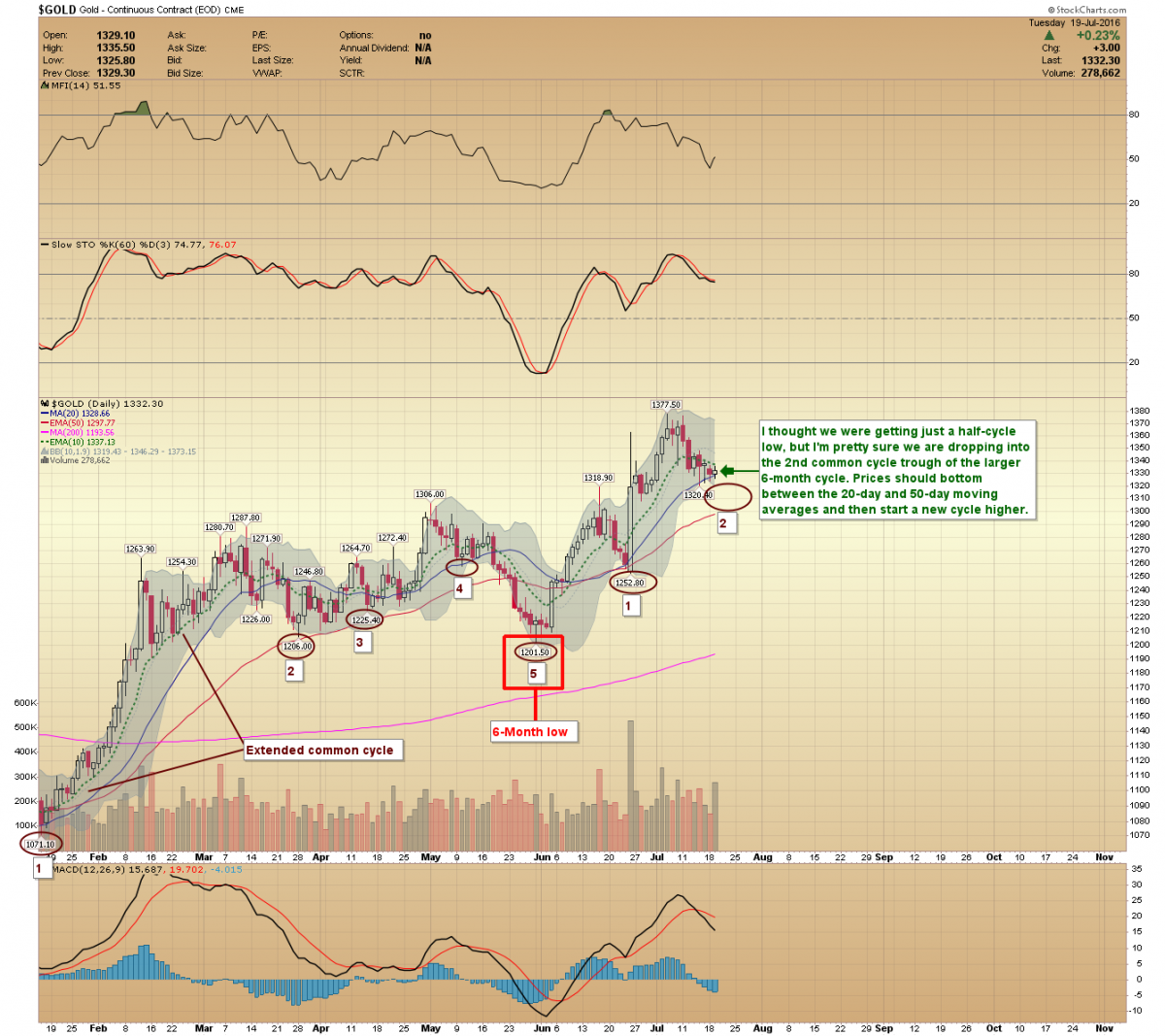 Silver Prices
Prices are dropping into the second common cycle low of the current 6-month cycle. I will be watching for a price swing to mark the bottom. Silver still looks stronger than gold going forward.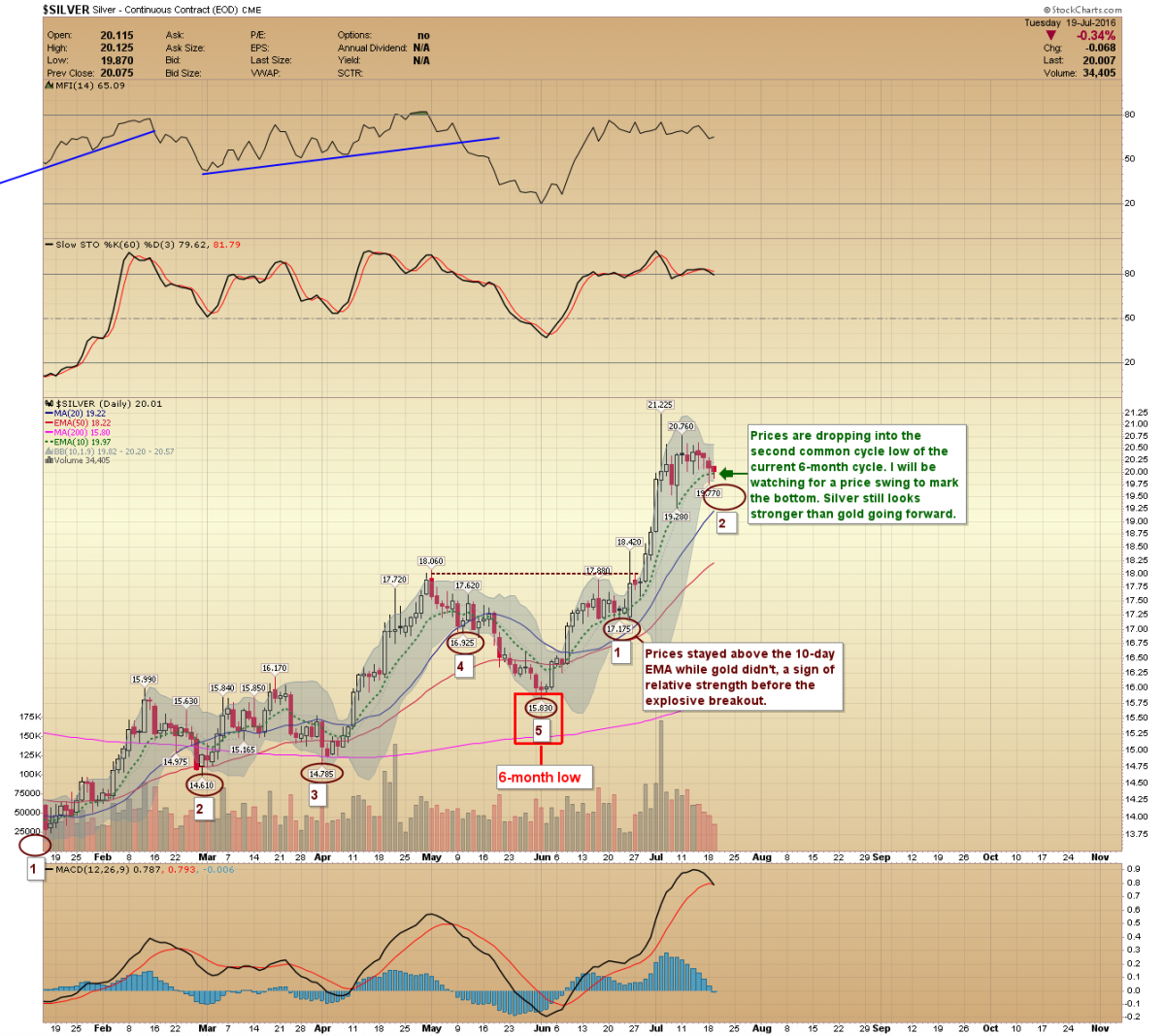 GDX
Miners are consolidating and will turn higher with gold and silver. In the worst case scenario, I see miners dropping to the lower trend channel to make common low #2.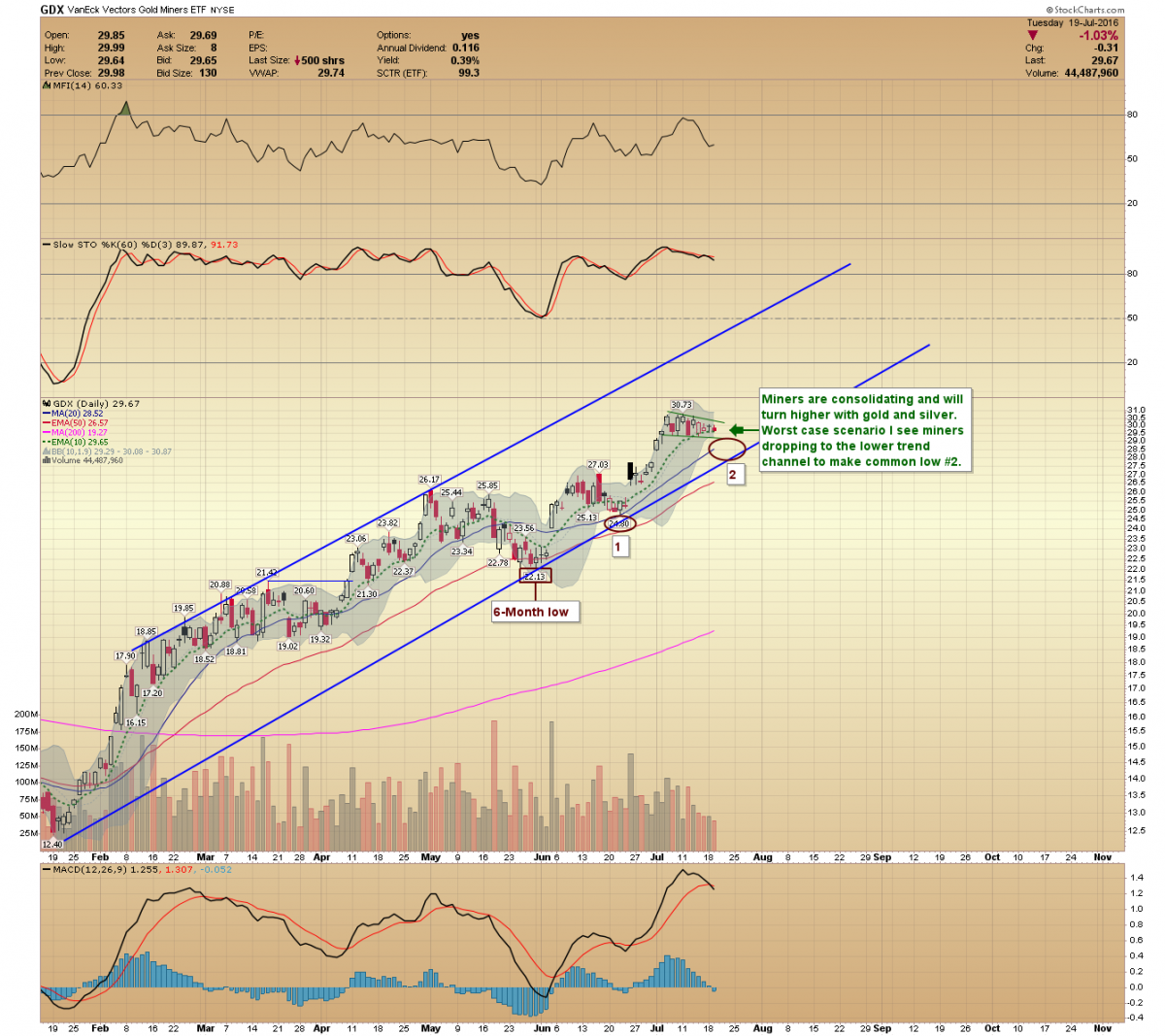 I expect the short-term correction in gold, silver, and miners to end this week. Consequently, it should begin a new cycle to the upside.
******** 
Gold-Eagle provides regular commentary and analysis of gold, precious metals and the economy. Be the first to be informed by signing up for our free email newsletter.
Free Gold-Eagle Newsletter!
Fresh weekly insights on gold, precious metals, and the economy
Leading authors from around the world
Always free
Stay informed!
More from Gold-Eagle.com: