Gold Prices This Week And Next Week's Outlook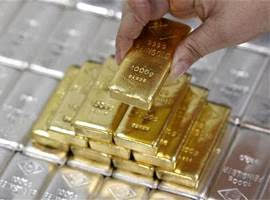 Since I began writing this column a few weeks ago, we have been expecting the gold and silver Commitments of Traders (CoT) data to complete a trend to a bullish risk vs. reward setup, while expecting a seasonal rally in the metals and miners.
So far, so good. Last week we noted that the CoT had "slammed to a bullish alignment in both metals" and that the expected sector bounce had begun. The graphs below, courtesy of Cotbase.com, show very little movement from the previous week's bullish alignment in Commercial and Large Spec positioning. The one curious issue is that the little guy (Small Specs, blue) is very unenthusiastic about gold but raving bullish about silver. Regardless, the big boys are aligned contrarian bullish.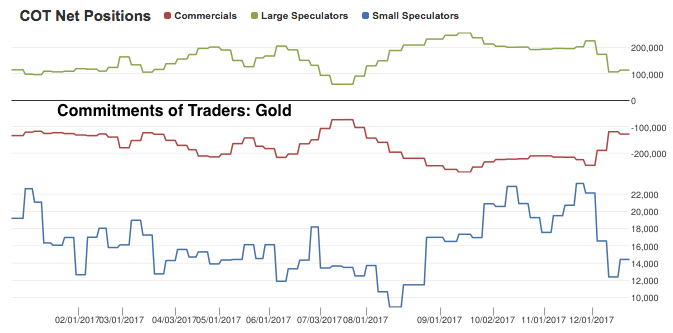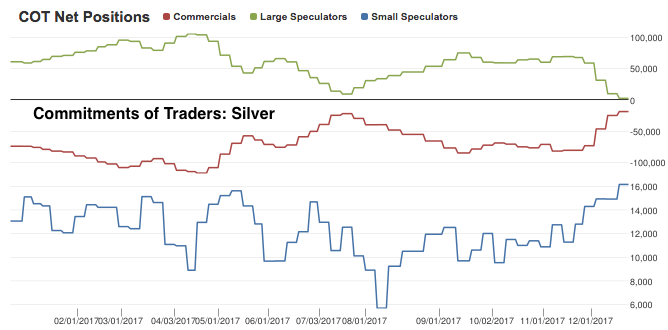 A reminder of the seasonal situation for gold taken as an average of the last 30 years.

As per the seasonal, gold made a low in the summer and in early December it made a secondary low. This is well in line with the seasonal average. Gold very temporarily broke down from lateral support and in doing so formed the second touch point of a Falling Wedge, which is often thought to be a bullish consolidation. Last week the gold price stopped right at the top of the Wedge.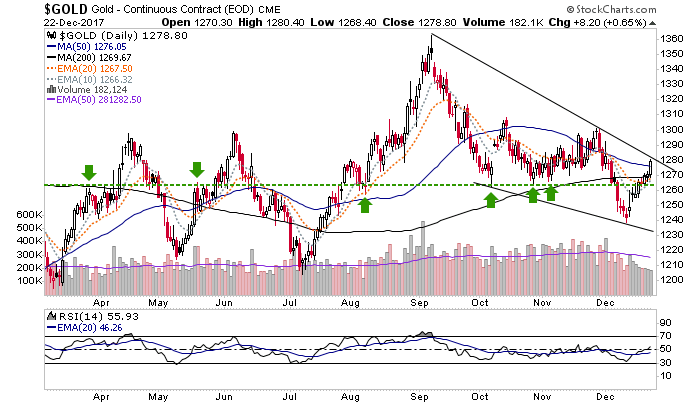 We noted last week that some grinding is possible and with gold right at a potential Wedge breakout point, that remains the case.
Silver also made a false breakdown to screw chart jockeys, and I've shaded in the next resistance area at the 50 day moving average. While gold and silver remain in a neutral trend and downtrend respectively, I continue to believe that the favorable CoT, seasonal average and now, the false breakdowns to over-sold that shook out short-term chart obsessed bugs are reasons to expect more rally in January.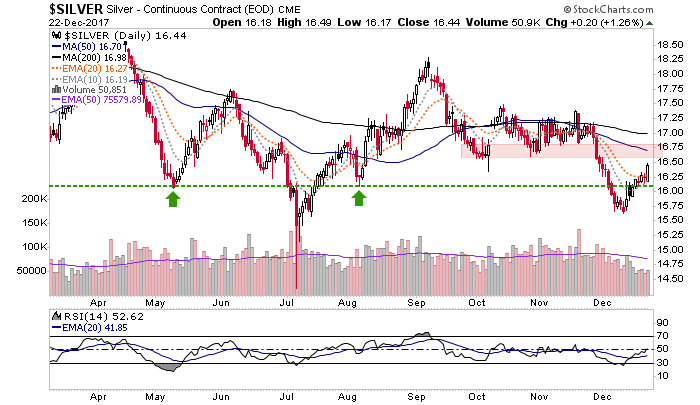 As per NFTRH 477 a couple of weeks ago…
"My personal plan continues to be to slowly add quality mining/royalty positions and view them as a balance to risk 'on' stock market positions. The plan is not yet for a major lock and load bottom. That will come after the 3 Amigos either reach their destinations or abort mission."
While I am no longer adding mining/royalty positions unless we get a pullback within a still constructive near to intermediate-term view, the prospects for January continue to look good and the 3 Amigos (a colorful way of presenting the SPX/Gold ratio, nominal 10yr & 30yr yields and the 10-2 yield curve as key macro considerations) are well on their way to their destinations.
In other words 2018 stands to see changes, and since the gold sector is largely 'counter' to the big asset party that is maturing rapidly, its fundamentals would change for the better if the broad asset rally's fundamentals change for the worse.
What is happening now for the gold sector is the 'inflation trade bid' along with the waning of tax loss selling, the oversold conditions and the seasonal. Perhaps later in 2018 will come the real fundamentals that put the sector into a new bull market mode.
Website: https://nftrh.com/
NFTRH Premium Market Report: https://nftrh.com/nftrh-premium/
********
Gold-Eagle provides regular commentary and analysis of gold, precious metals and the economy. Be the first to be informed by signing up for our free email newsletter.
More from Gold-Eagle.com: