Silver Forecast: Are We Seeing A "Dip" Or An Extended Run Of Low Prices?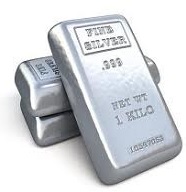 With gold and silver prices reeling from an optimistic stock market since the US Presidential Elections, the one thing investors have been asking themselves is, "How long will this last?" When we examine the future price of silver and consider where it may go from here, that's still the essential question. Will the price of silver)  stay below $17 for an extended stay, or is this a temporary dip that means it's a good time to buy?
Upcoming Events Hold The Key To Silver Prices
The first area we'll want to look is in upcoming economic events. The most obvious: the Federal Reserve meetings in December that could decide to raise interest rates. Typically, this is seen as a very bearish move for precious metals, which means that if current prospects hold up, the price of silver could be more than just a brief dip.
According to USA Today this week, "most Federal Reserve policymakers expected to raise interest rates 'relatively soon,' and some said the Fed should act at its 'next meeting' in December." Anyone watching these news stories for the prospects of silver knows that even this much optimism about a Federal Reserve rate hike can put downward pressure on the price of precious metals due to sluggish demand.
What About The Prospects Of The US Dollar?
Although it's important to know the major economic events coming up, the most vital factor in the price of silver is that of the US dollar's strength. Recently, the dollar has been very strong, putting the strongest downward pressure on both gold and silver. In fact, the dollar has been doing so well that it has even been described as a "freight train."
This is hurting Asian markets, according to a recent article in Fortune magazine. Pointing out that the dollar is on a bull run, Fortune noted that U.S. bond yields are ticking upwards to "multi-year highs," which is a far removal from concerns earlier in the year that bond yields would be so low that investors would have to hedge with gold and silver.
Now, with that prospect apparently gone, at least for the next quarter or so, there may be no telling how long the lax precious metal prices will last.
What Should Investors Watch For As 2017 Approaches?
If current trends continue, the end of 2016 will not be a very optimistic one for precious metals, including silver. But there are trends to watch for during these next few months. The Federal Reserve interest rates, for example, will have a major impact on the markets. It will also be a tremendous symptom of where investor confidence is. If a rate hike comes, it will likely be because so many people see so many reasons for optimism in the current conditions.
The strength of the US dollar is another key indicator. If it remains strong, the downward pressure on precious metals prices will continue. But if it starts struggling, that could be interpreted as signs of life for precious metals like silver. 
More from Gold-Eagle.com: