ETF-Based Gold Holdings Increase Confirms Investors Flocking to Gold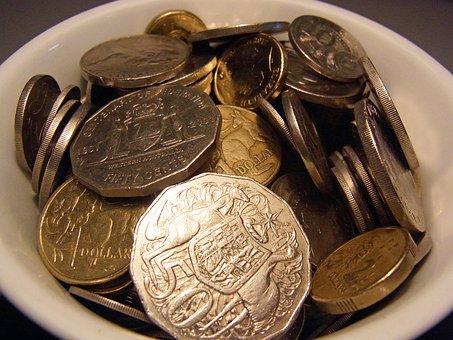 With recent boosts to the gold price showing an obvious fear in the markets, there's no shock that gold demand has gone up. Unstable geopolitical headlines and two consecutive hurricanes moving against the United States have made even mainstream investors a bit worried about their holdings. But there's another sign that gold's demand is increasing from more than just goldbugs: ETF-based gold holdings.
The World Gold Council now reports that gold-backed holdings in ETFs increased in August, showing overall momentum toward gold. According to Schiff Gold, this can push demand even higher in the future.
Watching the Fund Flows at Gold.org
Fund flows aren't our usual variable to examine in this space, but they're worth watching when they indicate market direction. That's especially true now, as the surging price of gold sometimes seems at odds with what some investors might say about the economy. Although we know that the U.S. dollar index is low as of late, which could account for a majority of the gains in the price of gold, it's also worth watching why that's happening.
Gold ETF holdings as of late show a definite trend toward the yellow metal, which confirms that investors are indeed flocking away from stocks. This seems like a particularly good time to do it, as well, with stocks on relative highs and where gold had been in price as recently a month ago. A timely trade out of the market and into gold this year could have been very profitable.
Looking at the "Regional Fund Flows"
It's also worth noting exactly where this money is going. Gold.org puts it this way: "North America led inflows in August, as investors added 27.8 tonnes (+$1.3bn, +2.6% AUM) of gold through funds listed in the region." That's a strong flow for North America, as well as a slight uptick for Europe. Specific fund flows particularly went to SPDR Gold Shares and iShares Gold Trust as of August 31st.
What does this all mean for the average investor? In all honesty, not much. There is already plenty of evidence that gold prices have suggested higher demand—though it may be tempting to see this shift in price as value moving away from the dollar. This should serve, however, as a confirmation that the demand in gold is very real, which suggests that $1,300 is not only a solid price, but gold may not even go back down below $1,300 for some time—possibly 2018 or beyond.
Making Sense of Gold's Price for the Future
Is gold a bargain right now? Obviously, the recent dips would have been better times to buy up cheap gold and get invested. But there is always money to be made for investors who are willing to be patient. The increased demand for gold suggests that ETFs will have some legs. And hurricane season will eventually end, which may put more confidence back in the markets. The outlook for the rest of 2017 will impact gold significantly—though demand is up now, it's up to the headlines to determine whether that will remain a fact.  
Gold-Eagle provides regular commentary and analysis of gold, precious metals and the economy. Be the first to be informed by signing up for our free email newsletter.
More from Gold-Eagle.com: