Gold Price Forecast: Time To Buy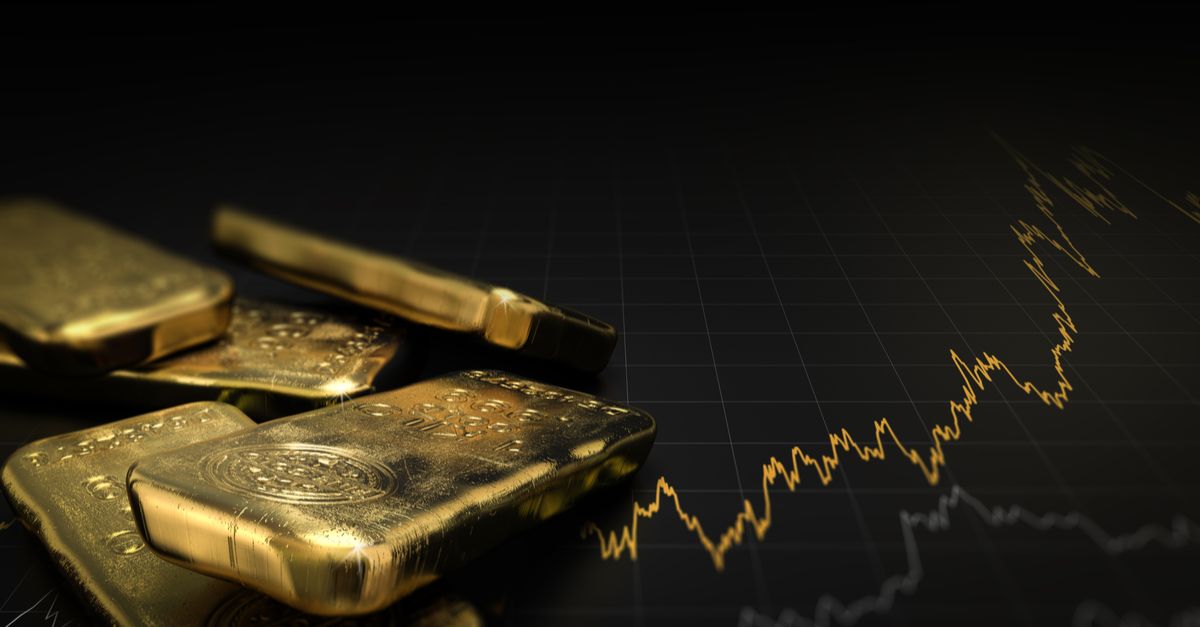 Gold prices have been correcting since September, and investors are beginning to wonder if it's the right time to buy? With our Gold Cycle Indicator below 100, the odds are beginning to favor an intermediate low. 
The Perfect Price
As investors, we consume information, decipher forecasts, and interpret charts looking for the perfect entry. We want to know the perfect time to buy - it's human nature. Over the years, I've learned that chasing the perfect price leads to poor investment decisions and missed opportunities. Below are some common investment mistakes. 
All-In or All-Out: Novice investors tend to buy or sell everything at once. Likely a symptom of trying to pick the perfect price. As I gained experience, I began to scale into and out of positions – slowly. Focusing less on the near-term fluctuations and more on my long-term goal. 

Analysis Paralysis: A situation in which an individual or group is unable to move forward with a decision as a result of overanalyzing data or overthinking a problem. After reading a multitude of investment articles and forecasts, one may find themselves even more confused and unable to decide. 

Rushed Decisions: A rushed decision is usually a wrong decision. If you're feeling panicked…like you must buy (or sell) something NOW - then it's probably an emotional decision you'll later regret. 
Get A System
Everyone is different when it comes to investing. Know yourself and find a system that works for you. If your current investing style leaves you panicked and stressed out - then you should probably find a different approach. I prefer a long-term accumulation strategy. 
Daily Gold Chart
Technically speaking, the chart looks like it needs one final decline (c-wave) to complete the correction that began in September. However, a breakdown in negotiations with China or inferior jobs or manufacturing numbers next week could abandon the potential for one more drop. There are no guarantees.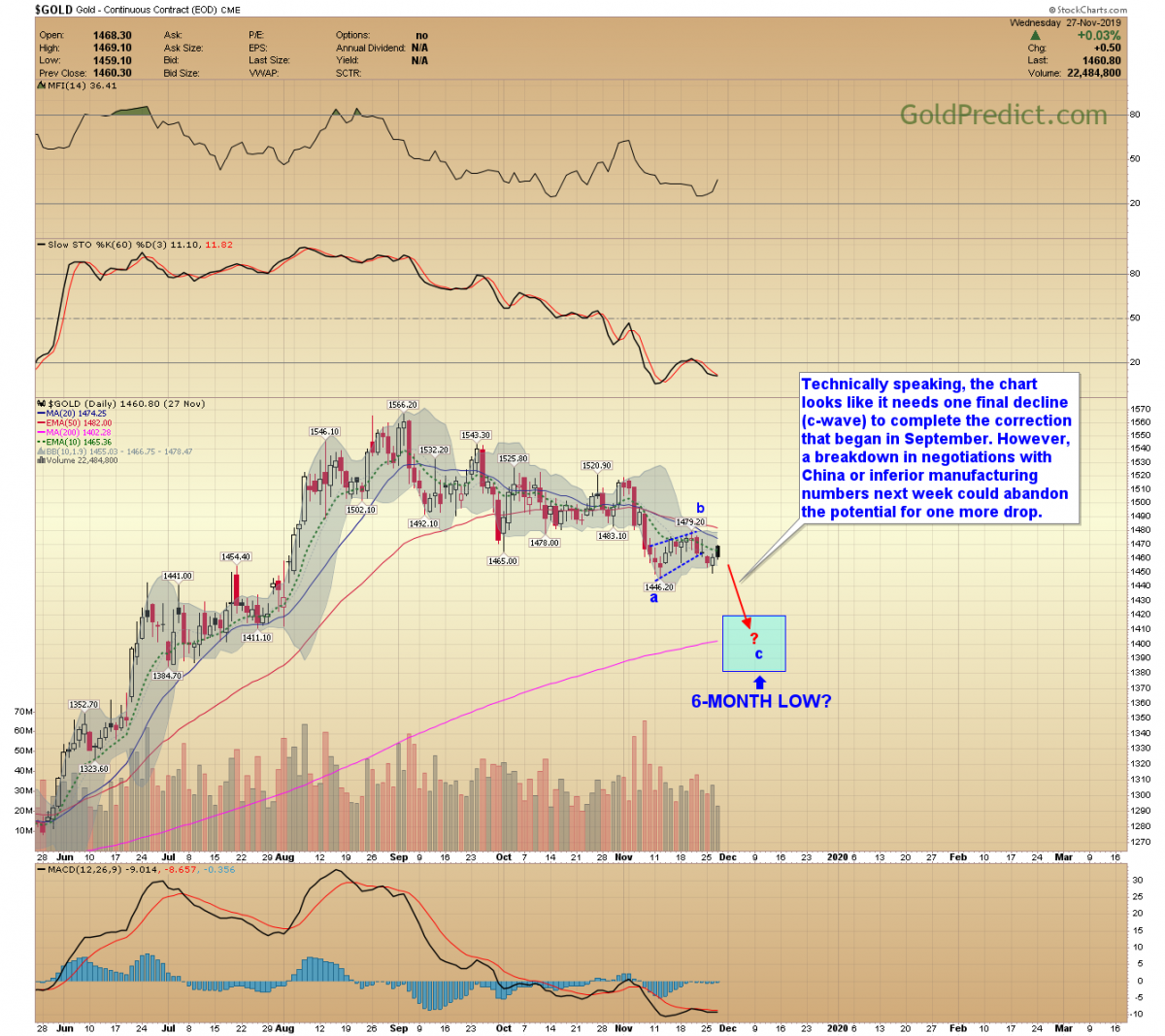 Conclusion
In conclusion, I believe gold confirmed a new bull market in 2019 when prices broke above $1400, completing the 6-year base. The current pullback is about over, and long-term investors may want to consider adding to their metal's portfolio. The "perfect price" sounds nice, but in my experience it's just an illusion.
AG Thorson is a registered CMT and expert in technical analysis. He believes we are in the final stages of a global debt super-cycle. For more information, please visit https://goldpredict.com/
*********
Gold-Eagle provides regular commentary and analysis of gold, precious metals and the economy. Be the first to be informed by signing up for our free email newsletter.
More from Gold-Eagle.com: