Forecasts: History To Repeat In Gold And Dow Index Big Time 2019-2021

History Always Repeats
Last week, trade wars went into high gear, caused by President Trump's insistence that Mexico stopped illegal immigration from entering US. President Trump further insisted that China stopped intellectual theft and other malpractices according to international rules and laws. This caused severe drops in Dow stock market and a big rise in Gold price.
In this article, we will analyze the big changes coming from historical cycle perspective. The human nature of greed and fear in markets always permeates in history. We conclude that in the period 2019 to 2021, there will be dramatic changes in the fall of Dow index and the rise of the price of Gold.
Expectation for Dow and Gold Prices
We used simple classical pattern analysis for Dow index and Fourier cycle analysis for gold.
Classic Pattern for Dow Index
Chart 1 – Forecast for DOW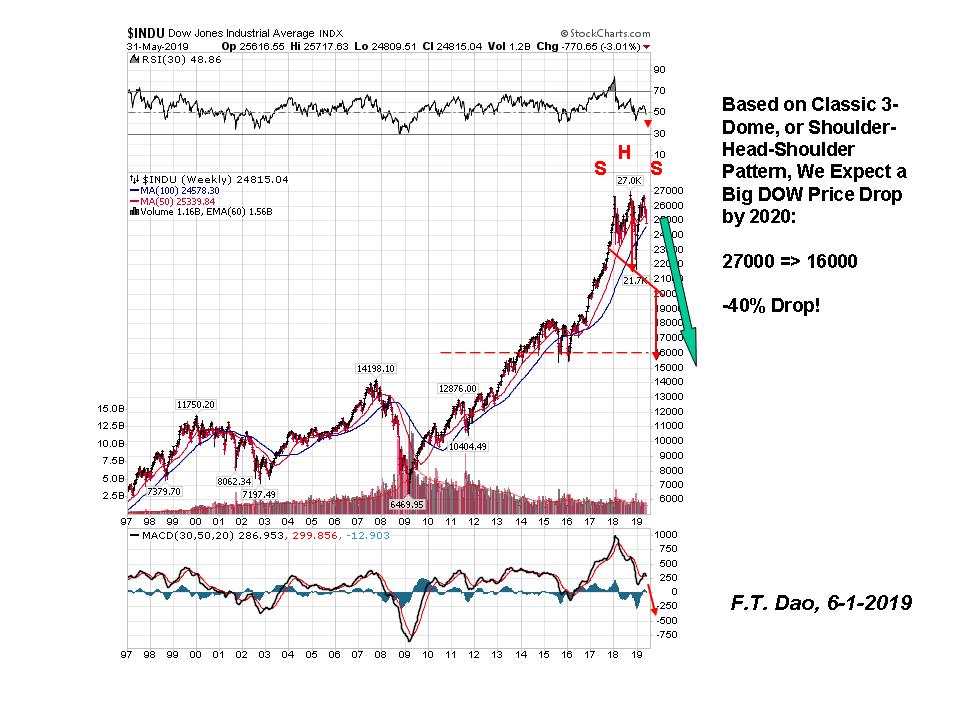 The above chart showed:
DOW stock index will likely to drop by 40% to 16,000 by 2020 or earlier.

The fall in DOW is evidenced by other parameters, especially increasing Volatility.
Forecasts of Gold & Silver
Chart 2 – Fourier Cycle Analysis of Weekly Gold & Silver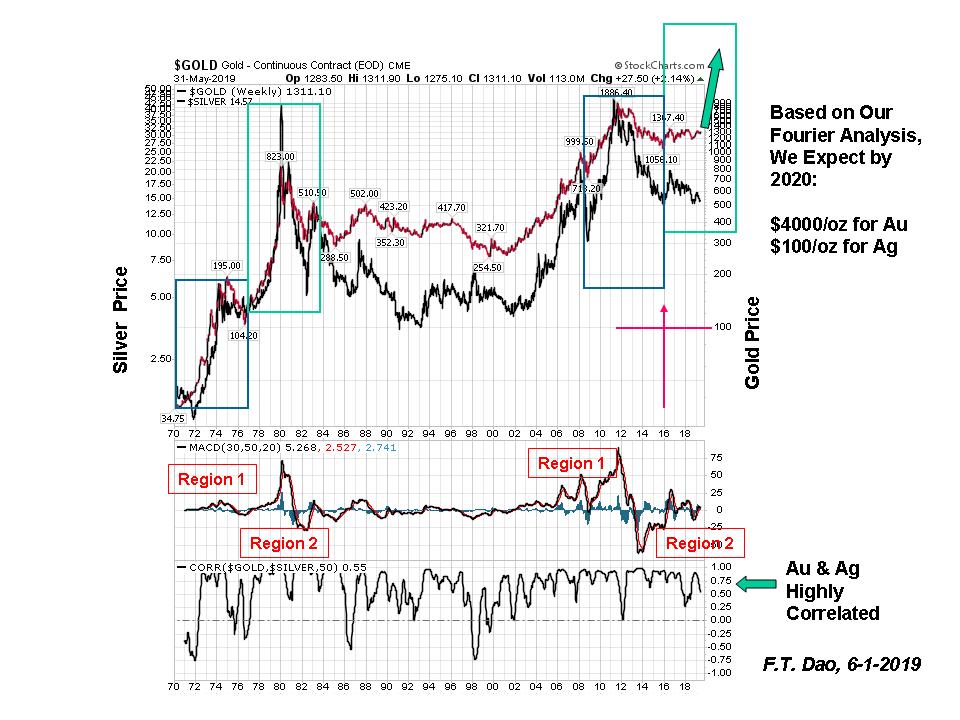 We expect a great reset in gold and silver prices first discussed by gold expert Jim Sinclair when the current financial system becomes dysfunctional under tremendous global stress. Our Fourier analysis showed:
Gold value of $4000/oz and Silver $100/oz by 2020.
Picture of 20-Year Generational Cycles
Chart 3 – Rise & Fall for Dow, Gold & Silver (1900 – 2020)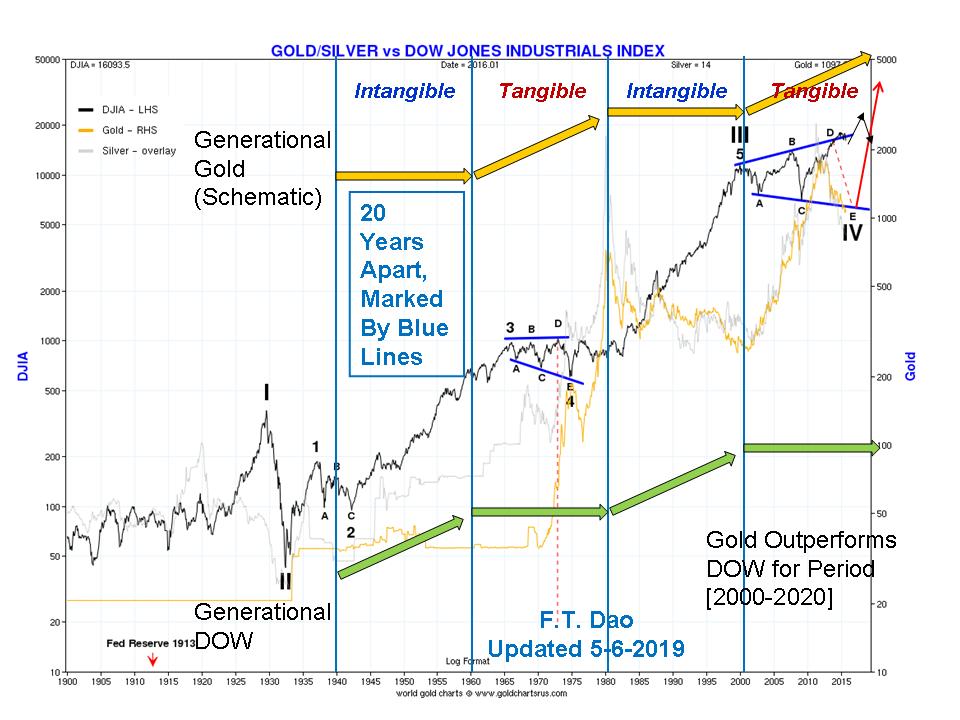 The above chart showed the alternate rise and fall of Dow, Gold and Silver from 1900 to current. Note the 20-year alternating periods.
Well Known Historical Cycles by Experts
We included in this article several well-known historical cycles by cycle experts. All seemed to point to the stock market lows in 2020-2021 time frame.
Chart 4 – Benner Cycles & Forecast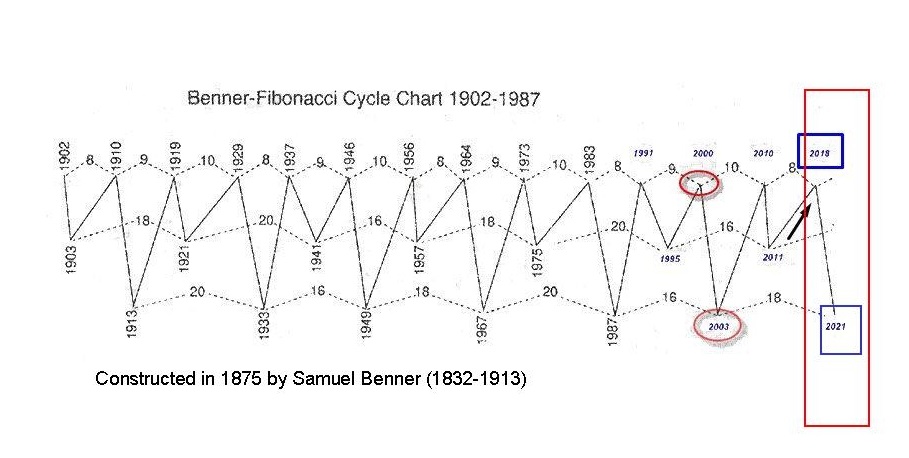 Chart 5 – Gann Cycles & Forecast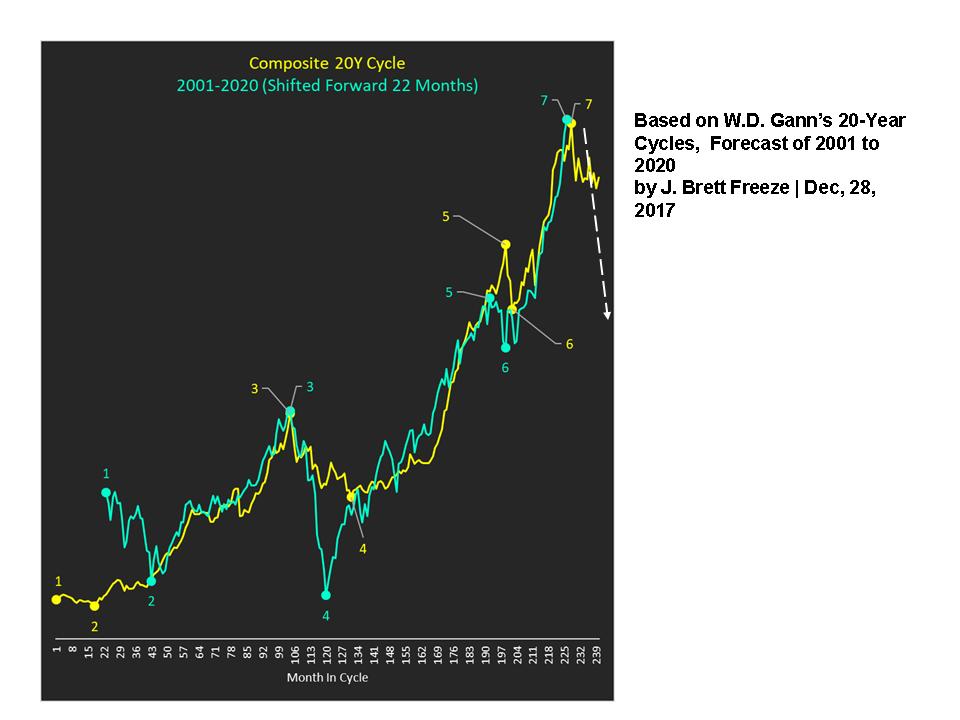 Chart 6 – Armstrong Cycles & Forecast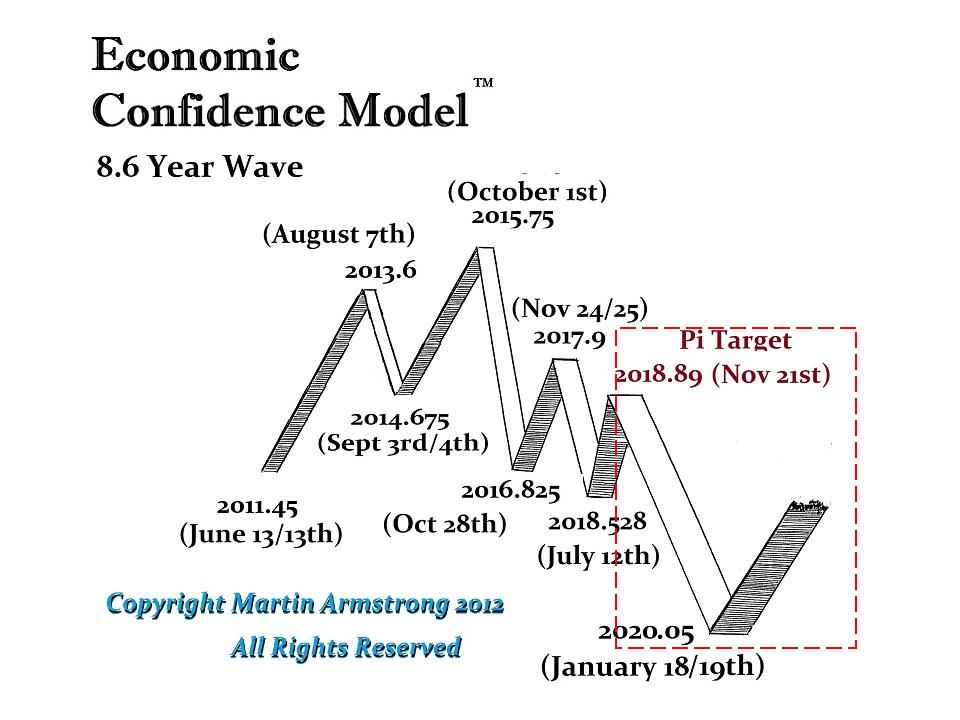 Summary
The cycle analyses presented in this article showed that the dramatic and big changes are coming for Dow, Gold and Silver prices. It is important to note that the historical data covered centuries of human investing and trading activities, often similar to what is happening now. We will face turmoil and difficulty in the near future 2019 to 2021. Yet we can prepare for the situation when we know what is likely to happen.
"For God has not given us a spirit of fear, but of power and of love and of a sound mind." 2 Timothy 1:7
********
Gold-Eagle provides regular commentary and analysis of gold, precious metals and the economy. Be the first to be informed by signing up for our free email newsletter.
More from Gold-Eagle.com: