Gold And Silver Prices Testing Support Levels This Week

Precious metals fell for the week as Fed Chairwoman Janet Yellen hinted at the Jackson Hole economic symposium on Friday that an interest rate hike might be in store for the United States later this year. The US dollar rose on the day as precious metals were mostly sold.
Gold Price
Gold finished down $20.30 from a week prior as of the NY COMEX close to finish at $1,325.90. Such equates to a 1.5% drop for the precious metal.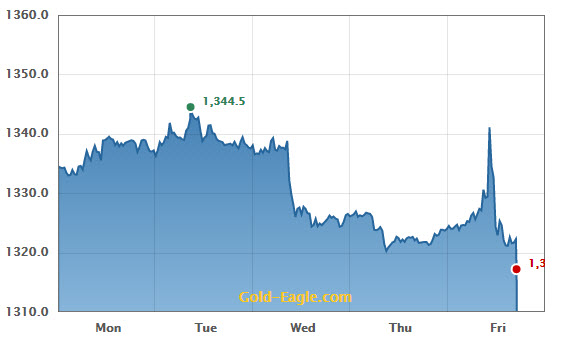 Resistance continues to be seen between $1,355 and $1,378 on the one-year chart. Short-term support for gold was breached this week at $1,330 - and stronger support is expected to emerge near the $1,310 price level.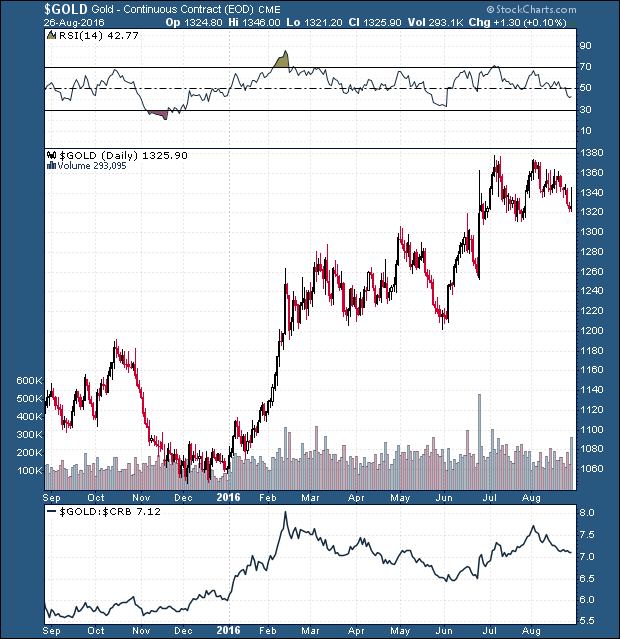 Gold's summer consolidation continues to occur immediately below its long-term downtrend, which has held prices lower since 2011.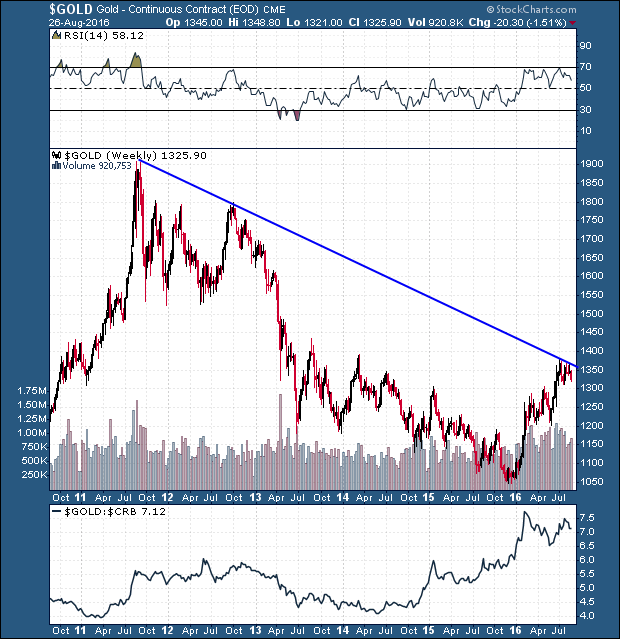 Silver Price
Silver took cues from gold this week, also falling by some 3% from a week prior, for a $0.57 loss. The closing price as of Friday afternoon was $18.75.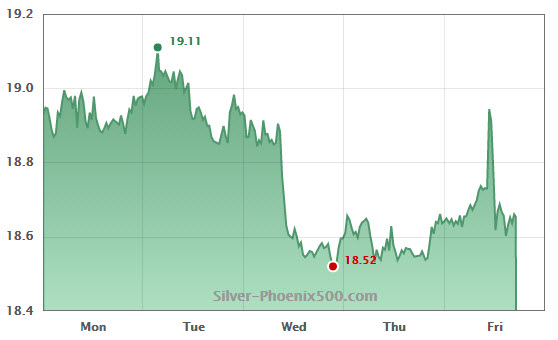 Silver broke lower from its 7-week consolidation between $19.25 and $20.70 - and its next support is expected to emerge between $17.50 - $18.50.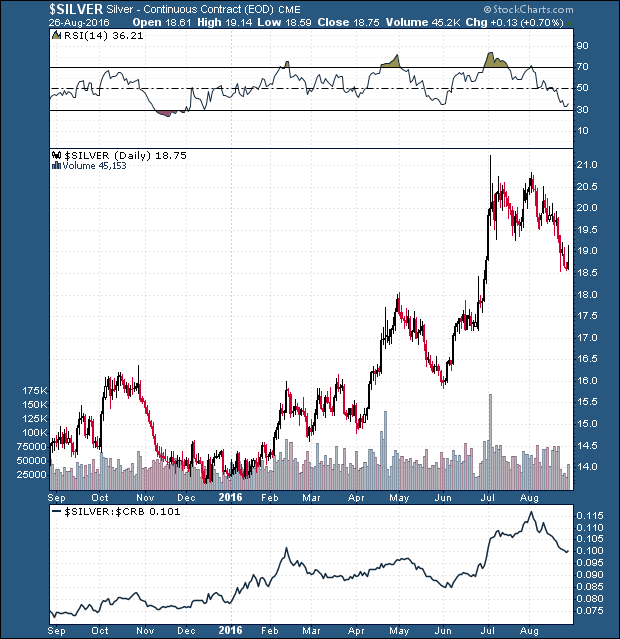 HUI Gold Miners Index
The HUI index of gold mining equities fell nearly 31 points for the week to close at 237.7. Such was an 11.5% drop from a week prior and the second weekly loss in a row.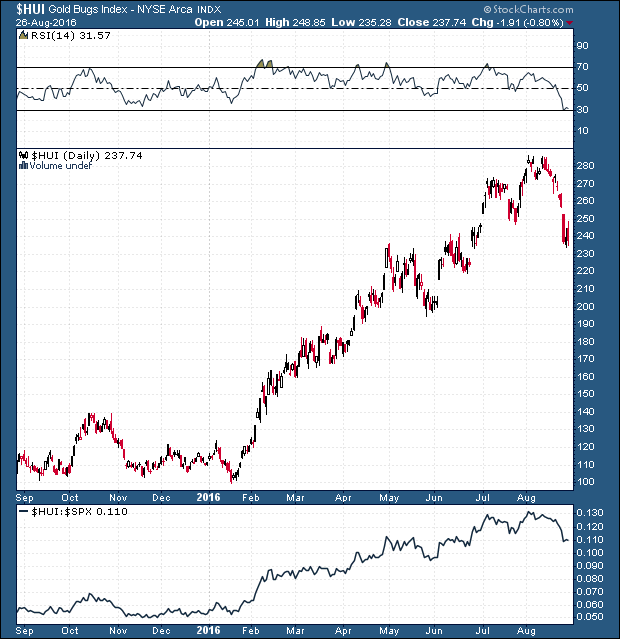 The gold miners have now fallen to an area of medium-term support between 220 and 235 on the Index.
Related Markets
The US dollar rose against a basket of international currencies by 1.1% for the week, finishing at 95.5 on the Dollar Index. The dollar has been mostly range-bound between 92 and 100 on the Index for nearly 18 months.
The US stock market as represented by the S&P500 finished lower by 14.8 points or 0.7% for the week, down to 2169.
********  
Gold-Eagle provides regular commentary and analysis of gold, precious metals and the economy. Be the first to be informed by signing up for our free email newsletter.
More from Gold-Eagle.com: