Gold And Silver Prices This Week: Lower Due To Surging US Stock Market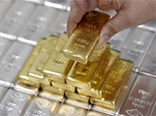 Precious metals were generally seen lower this week as a surging US stock market and easing fears post-Brexit caused selling in certain safety assets.
Gold Price
For the week ended Friday, July 22, gold closed down $14.30 to $1,323.40. Such was a 1.1% drop compared to a week prior, and the second weekly fall in a row for historic store of wealth.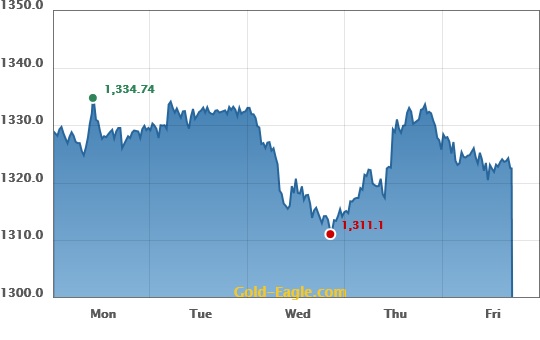 Support was seen for gold this week at $1,315, while stronger support exists between $1,285 and $1,305, the former resistance highs from March - May. Resistance comes in at recent highs near $1,380.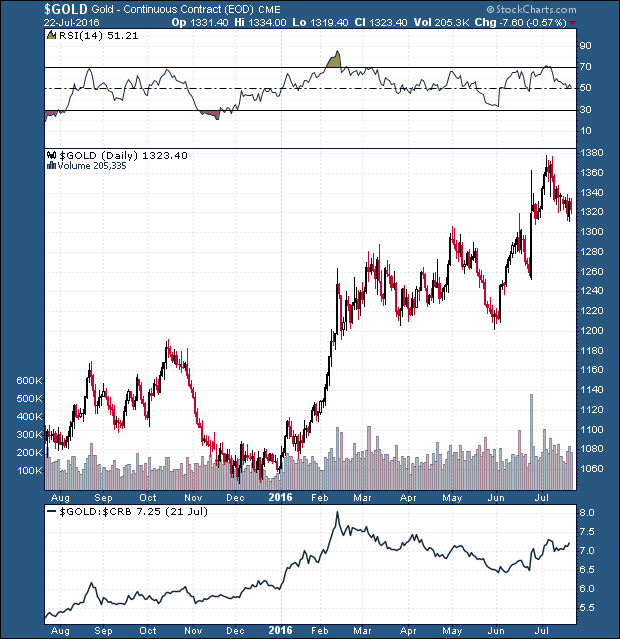 Silver Price
Silver closed below the $20 level for the first time in two weeks, finishing at $19.69. That equates to a drop of 3.0% for the week, or $0.61.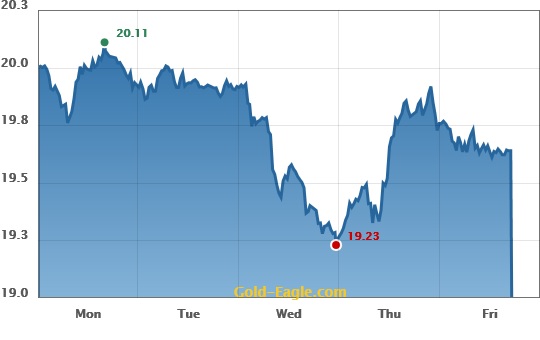 Initial support for silver was seen near $19.20 this week, with stronger support appearing on the charts at $18.00. Resistance for silver is noted at $20.00 initially, followed by stronger resistance between $20.50 - $21.25.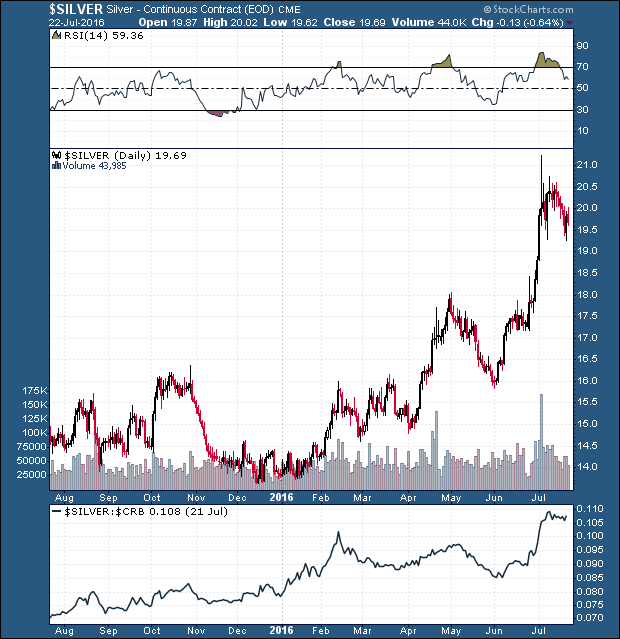 HUI Gold and Silver Miners Index
The gold and silver miners also saw their second weekly loss in a row, finishing down 3.2% from a week prior to close at 259 as measured by the HUI Index of large-cap equities.
Strong support for the precious metals miners should be seen near 235 on the index, while resistance is evident at the 52-week highs above 270.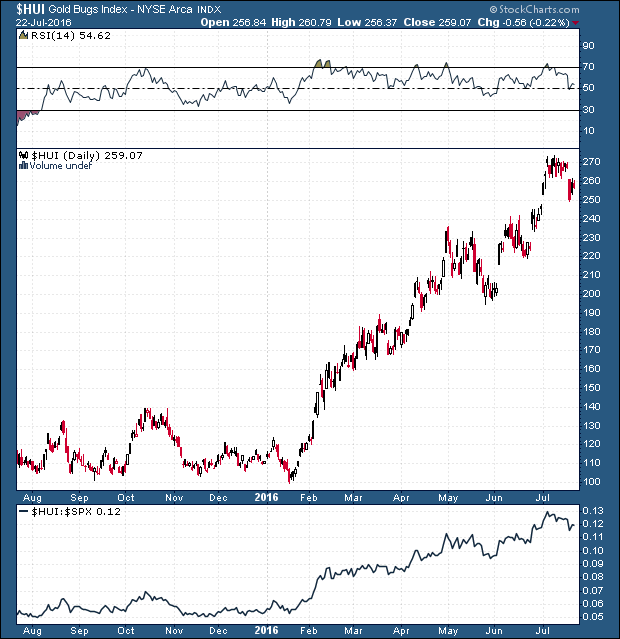 Related Markets
The US stock market rose 13.3 points on the S&P 500 Index, finishing at a new record closing and intraday high of 2175. This was the fourth weekly gain for stocks in a row and a 0.6% rise from a week prior.
The US dollar finished 0.9% higher for the week to close at 97.4 on the Dollar Index, between strong resistance at 100 and strong support at 92.
More from Gold-Eagle.com: