Gold And Silver Prices This Week: Precious Metals Advance After Fed Meeting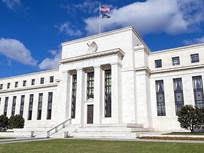 Gold and silver both posted gains this week after the Federal Reserve Board voted to leave short-term interest rates unchanged at 0.25% - 0.50%. Language in the Fed's statement noted that inflation was not a primary concern for the Central Bank, thus leaving the window open for continued low-interest rates throughout the remainder of the year.  
Gold Price
For the week ended Friday, July 29, the front-month gold contract finished $34.50 higher for a gain of 2.6%, to close at $1,357.90.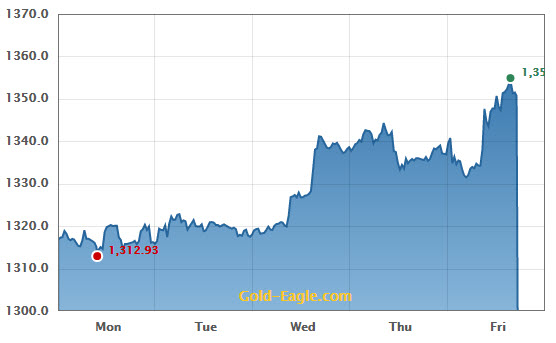 Buying interest for gold is now evident just above $1,310, the low figure hit three times in the last four weeks. Resistance is expected in the range of recent highs between $1,365 - $1,380.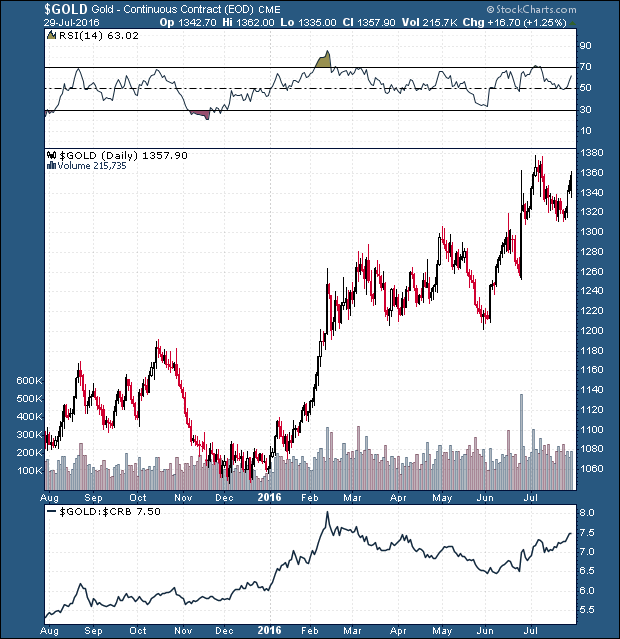 Silver Price
Action in the silver market was mostly reflective of the moves seen in gold, while spot silver prices closed back above $20.00 for the first time in three weeks. By Friday silver had gained $0.66 from a week prior (+3.3%) to close at $20.35.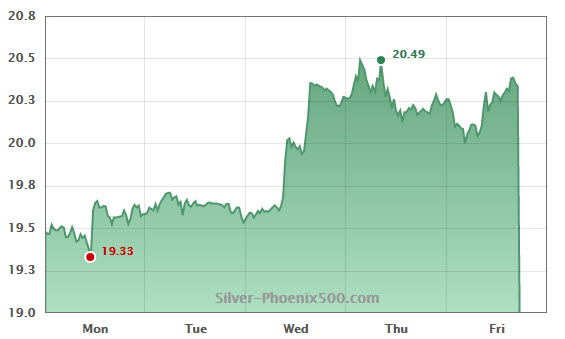 Support continues to emerge for silver immediately above $19.15. Resistance levels of note are $20.50 and $21.25, the upper end of the consolidation range seen since late June.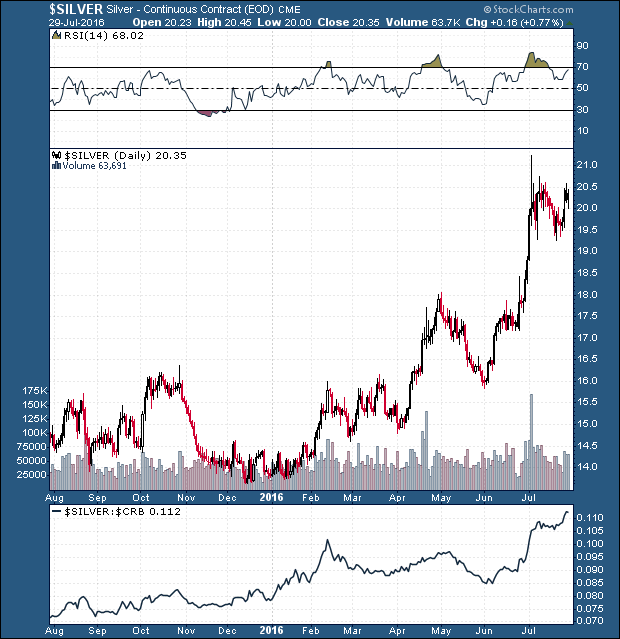 HUI Gold and Silver Miners Index
The large cap gold and silver mining equities continue to lead bullion prices, as the HUI gold and silver miners index closed at a new 52-week high above 274. Such was a 5.9% gain from a week prior.
The mining equities are now looking to advance toward 300 on the Index over the coming weeks, which would represent a tripling in value since the January lows.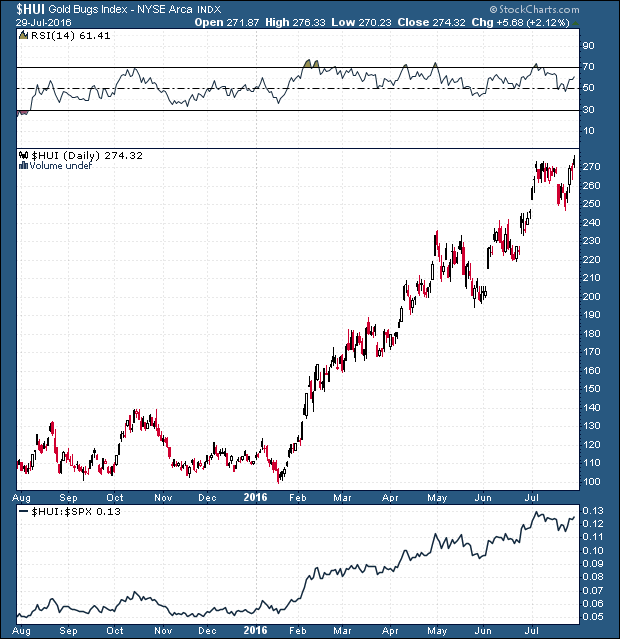 Related Markets
The US stock market, as represented by the large cap S&P500 Index, closed flat for the week, down a nominal 1.4 points or 0.07%, to close at 2173. The US market is still in record territory, although sellers are evident in the region approaching 2175.
The US dollar saw its largest weekly drop in two months after the Fed statement, closing down 2.0 points on its index versus major international currencies to 95.5. Such equates to a 2.1% loss for the week. It was the first lower close for the dollar in six weeks.
********
Gold-Eagle provides regular commentary and analysis of gold, precious metals and the economy. Be the first to be informed by signing up for our free email newsletter.
More from Gold-Eagle.com: