Gold And Silver Prices This Week: Precious Metals Consolidate in Late Summer Trade

Gold and silver traded mostly in a consolidative manner this week, although the price action is occurring within the context of potentially significant breakouts pending for both metals. The action was typical for mid-August, the end of the slower summer months for gold and silver demand.
Gold Price
For the week, gold finished lower by $1.20 to close at $1,343.20, for a negligible 0.09% loss from a week prior.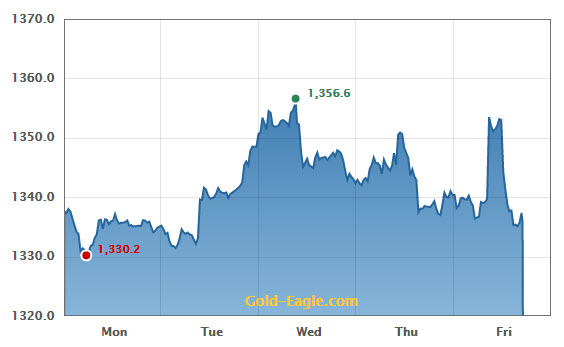 Resistance continues to be seen above $1,365 with minor support showing up at $1,330 and stronger support near $1,310. These ranges have held gold in a consolidation for the last six weeks.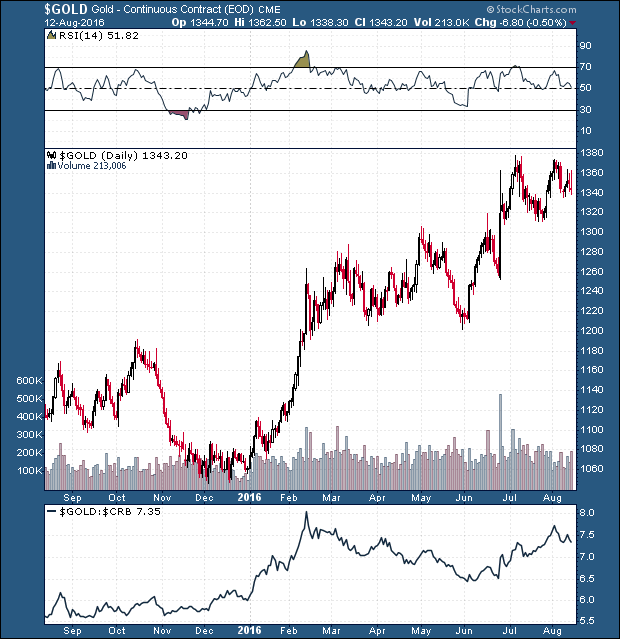 We continue to pay close attention to the consolidation in gold as it is occurring immediately below the long-term downtrend that has kept bullion prices in check since 2011. A break above recent highs will confirm an important long-term technical breakout.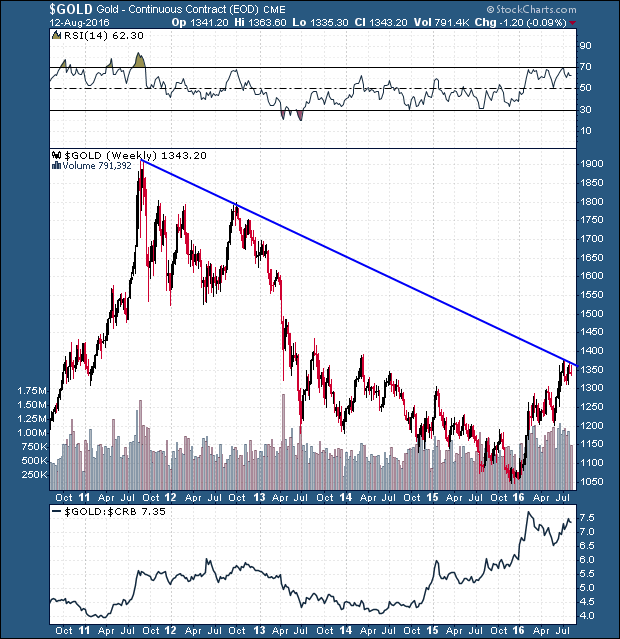 Silver Price
By Friday's close, silver had fallen some 11 cents from a week prior for a loss of 0.6%. The final print was $19.70 for the week.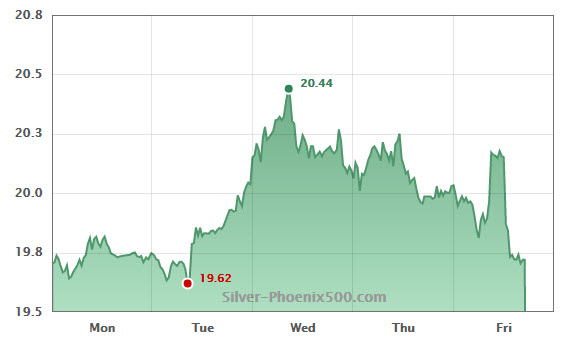 On the one-year chart below, we note that silver has also been consolidating for six weeks between the range of $19.15 and $20.70.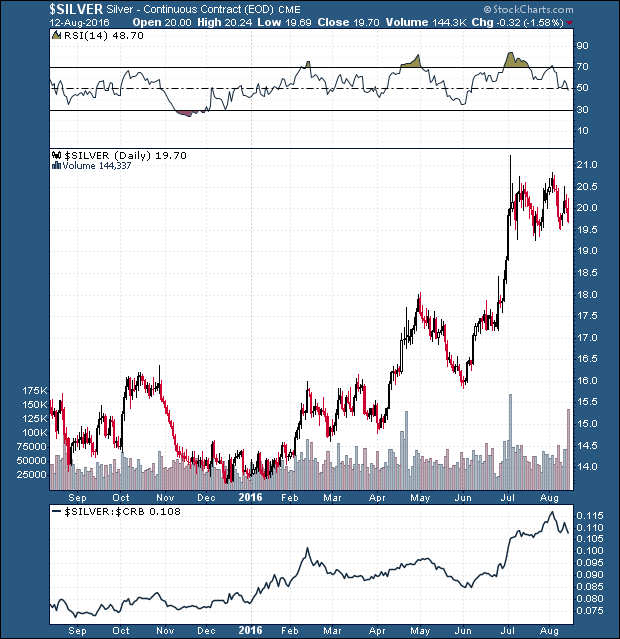 HUI Gold Miners Index
We once again see the gold mining equities providing relative outperformance, indicating a high probability of advancing metals prices in the near future. The HUI Index finished higher by 1.5% or 4 points to finish at a new 52-week closing high of 278.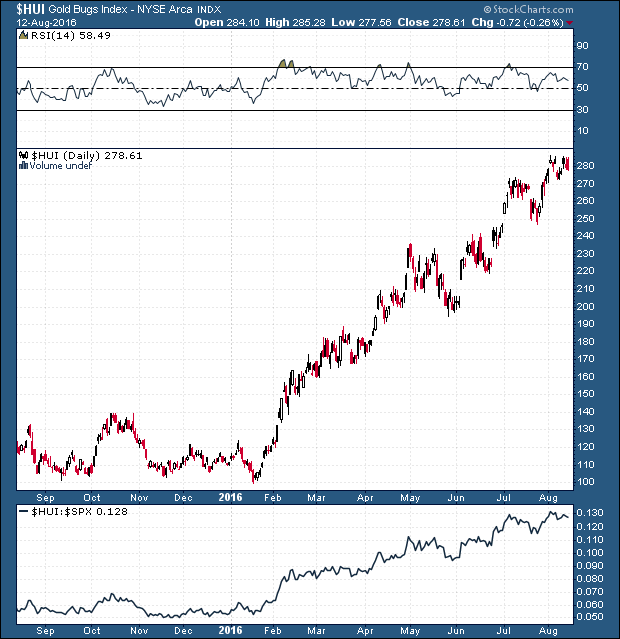 Related Markets
The US Dollar Index fell by 0.48 points to close at 95.7, down 0.5% from a week prior.
The US stock market, as represented by the S&P500, eked out another new intraday and closing all-time high this week, finishing at 2184. This was one point higher from a week ago, a gain of 0.05%.
******** 
Gold-Eagle provides regular commentary and analysis of gold, precious metals and the economy. Be the first to be informed by signing up for our free email newsletter.
More from Gold-Eagle.com: