Gold And Silver Prices This Week: Strong Advance Continues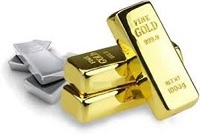 The precious metals continued their strong advances this week on worldwide safe-haven buying amidst fears of continued fallout in the EU post-Brexit. Gold rose in most international currencies, including a stellar 4.2% rise as priced in the British pound to 1,056.
Gold Price
For the week, gold in US dollars rose $22.50 to finish at $1,367.40. This was a 1.7% gain from a week prior, the sixth weekly gain in a row, and the third 52-week high in a row for the international money of standard.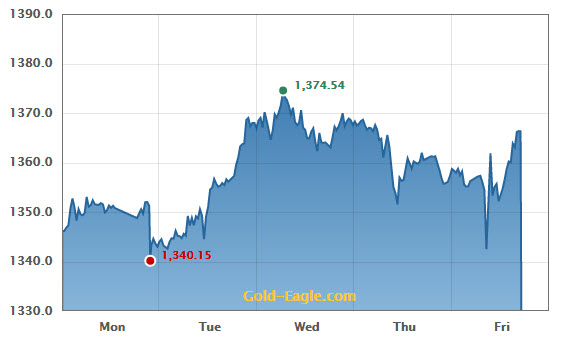 Most notably on the 1-year chart below, gold closed the week above the spike-high seen on the day of the Brexit vote at $1,362, confirming that this was not a single isolated event on that day.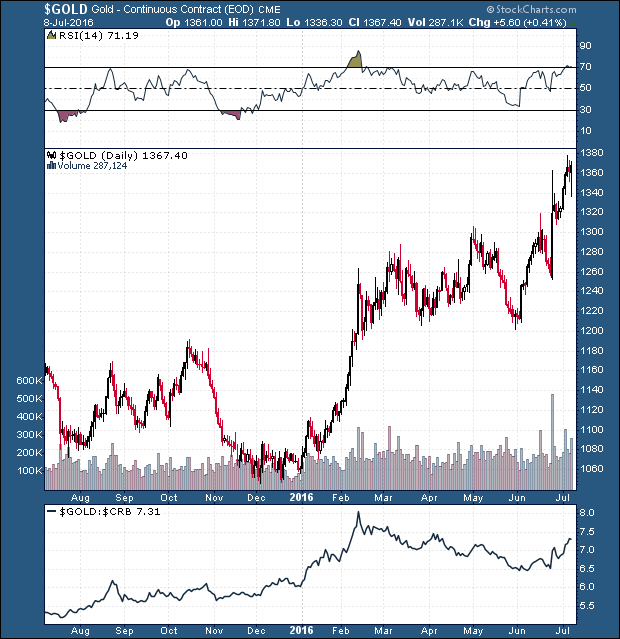 Gold is now in a trending move higher. Support should be seen at the former resistance highs between $1,285 - $1,306, while resistance should appear between $1,395 and the psychologically-important $1,400 level over the next week.
Silver Price
Silver continued to outpace gold this week, closing 2.5% higher from a week ago, for a gain of $0.50 cents to $20.35. This was also silver's sixth weekly gain in a row, and its second 52-week high.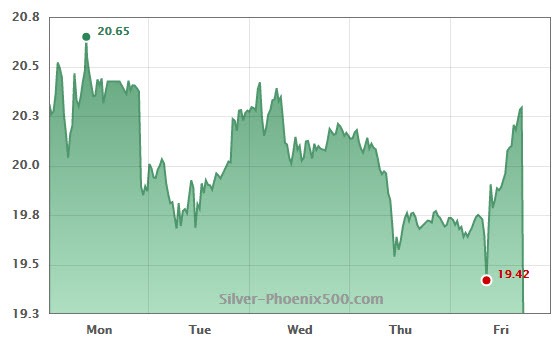 Resistance appears on the silver chart near the $21.30 spike-high from a week prior, while support should be seen in the vicinity of $18.00. Silver is also in a trending move higher, with volatility expected to exceed that of gold.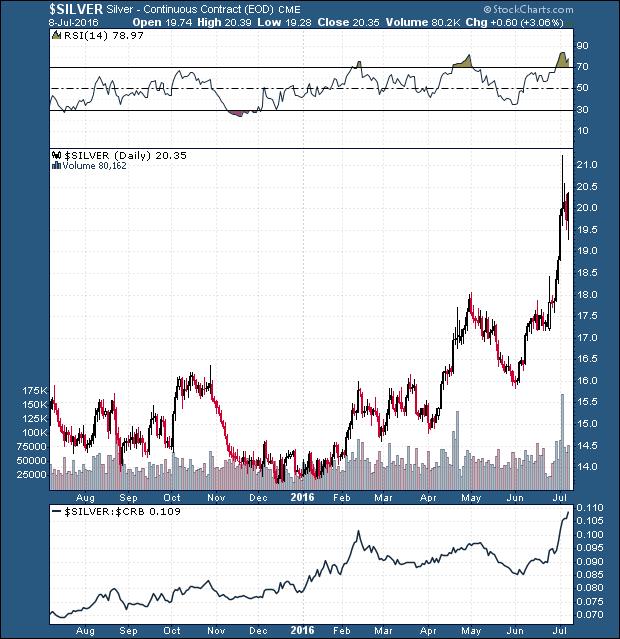 HUI Gold And Silver Miners Index
The gold and silver mining equities continue to lead the metals themselves, with the broad index of miners advancing 4.85% this week to close at 271.5 on the index, a gain of 12.5 points. This was the third 52-week high in a row, and the sector has now advanced 170% from the January lows.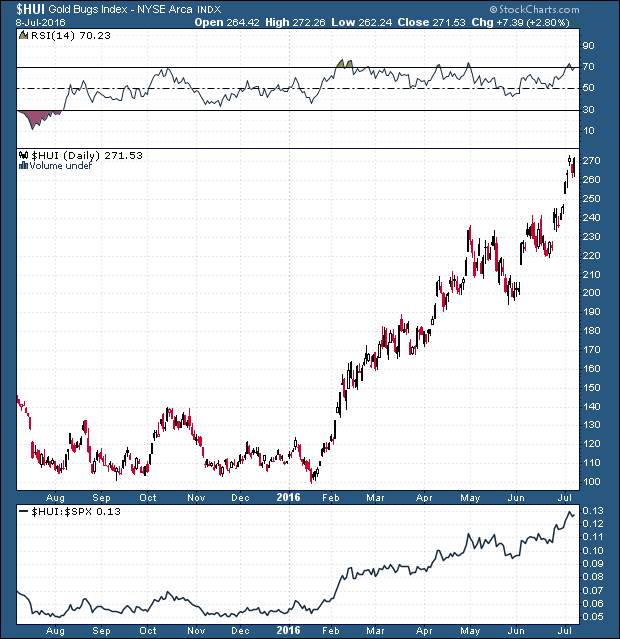 Related Markets
The broad US stock market, as represented by the S&P500, finished higher by nearly 27 points to close at 2129.9, a gain of 1.3% for the week. This was a new record closing high for the US stock market, although still slightly below the all-time high set in May 2015 at 2134.
The US dollar finished 0.6% higher, on continued safe-haven buying, to close at 96.3 on the USD Index. The dollar still finds itself within the 18-month consolidation seen between 92 and 100.
More from Gold-Eagle.com: