Gold And Silver Prices This Week: US Jobs Report Sparks Sell-off In Precious Metals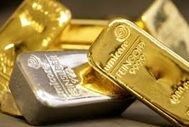 Gold and silver were both trending higher through most of the week, until Friday when the US Bureau of Labor Statistics reported a seasonally-adjusted 255K jobs created during the month of July. The seasonally-adjusted figure is based on an algorithm of assumed job growth prior to full polling of employers. Despite the questionable nature of the validity of the figure, the news sent the stock market soaring to a new all-time high - and the US dollar rising in sympathy. The combination of these resulted in a material sell-off in the precious metals on Friday.
Gold Price
For the week in sum, gold fell some $13.50 from a week prior for a 1% loss. The near-term futures contract finished at $1,340.40.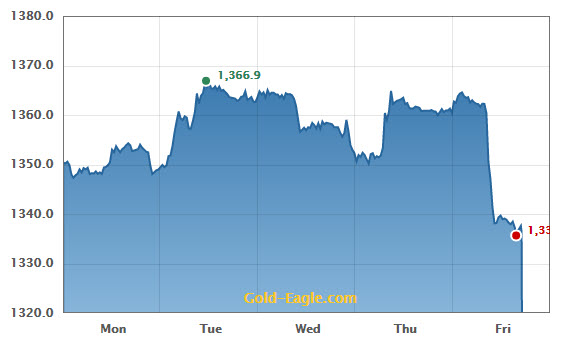 Resistance once again emerged in the region above $1,365, while support continues to be near $1,310. Gold is thus firmly within a 5-week consolidation between these levels.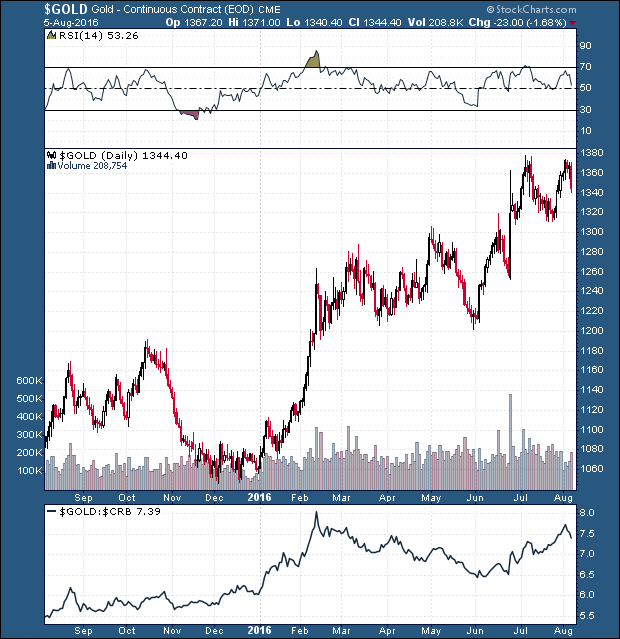 It should also be noted that gold is now testing its final downtrend resistance level, which dates back to the all-time high in 2011. A break above these recent highs will confirm an important long-term technical breakout.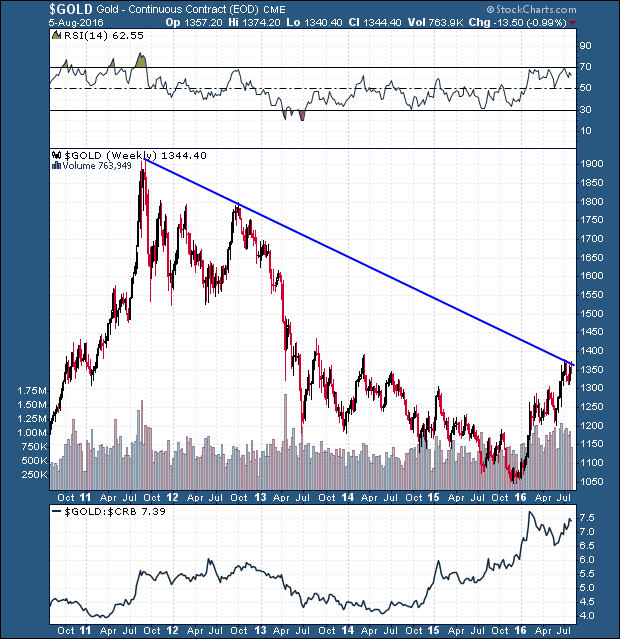 Silver Price
For the week, silver finished lower by 2.6% or $0.53 cents as of the New York Comex close, to settle at $19.82.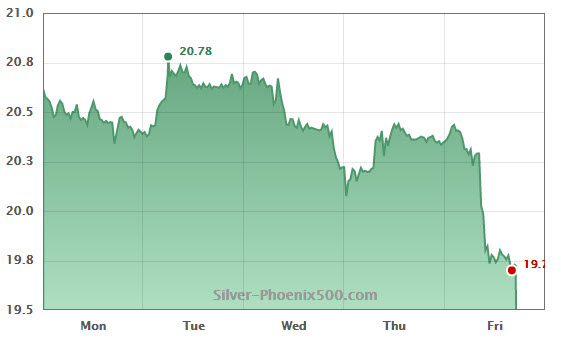 Looking at the one-year chart, we note that silver continues to consolidate in its 5-week range between $19.15 and $20.70.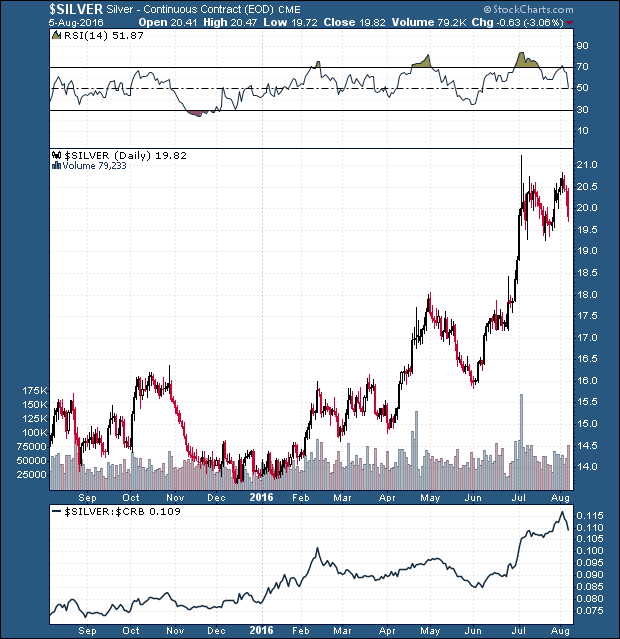 HUI Gold Miners Index
The gold mining equities as measured by the HUI Index, outperformed both gold and silver this week, finishing up marginally by 0.16 to 247.5 on the Index. Such was a 0.06 gain from a week prior, and a new 52-week closing high for the precious metals equities.
Such outperformance by the miners oftentimes signals bullion prices will be advancing in the near future.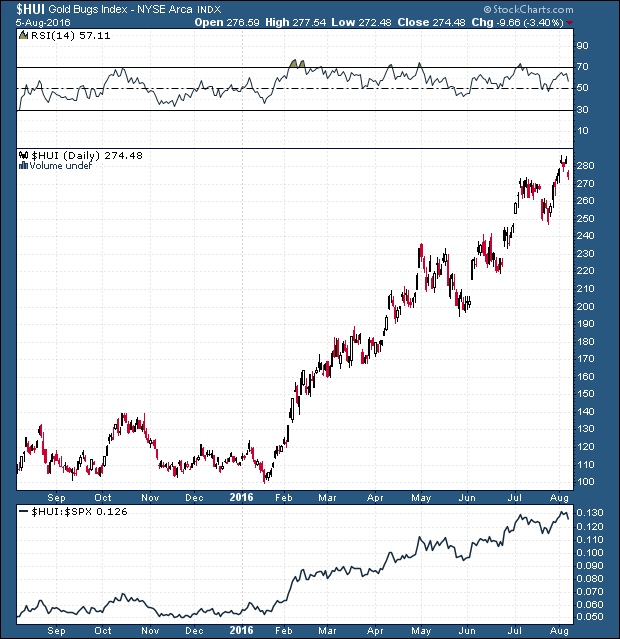 Related Markets
The US dollar was drifting lower for most of the week, until the surge Friday resulted in a gain of 0.67 points to close at 96.17. Such is a 0.7% gain from a week prior, but still firmly within the 18-month consolidation between 100 and 92 on the Index.
The US stock market as represented by the S&P500 finished at a new all-time high, up 9.3 points to the week or 0.4%. The final tick on Friday for the US market was 2182.9.
********
Gold-Eagle provides regular commentary and analysis of gold, precious metals and the economy. Be the first to be informed by signing up for our free email newsletter.
Free Gold-Eagle Newsletter!
Fresh weekly insights on gold, precious metals, and the economy
Leading authors from around the world
Always free
Stay informed!
More from Gold-Eagle.com: