Gold And Silver Prices This Week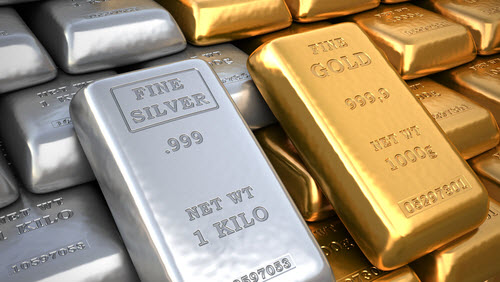 The big news impacting precious metals this week was the affirmative 'Brexit' vote on Thursday, as the citizens of Great Britain decided in a referendum to leave the European Union.
Global markets were in turmoil following the vote. The British Pound fell a staggering 9.4% against the Euro on the news to finish near 1.23, while the US Dow Jones Industrial Average plummeted 610 points, a 3.4% drop for the day.
Gold Price
Gold prices spiked over $110 intraday, before settling at $1,319, a new 52-week high. (Chart shows gold price from June 20 to June 25, 2016)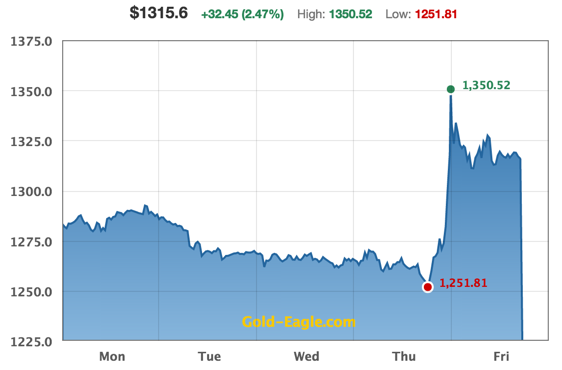 Notably, gold closed above the spike high from one week prior at $1,316, breaking out from the 5-month consolidation that had held prices in check since February. Gold looks to be on the verge of a trending move higher.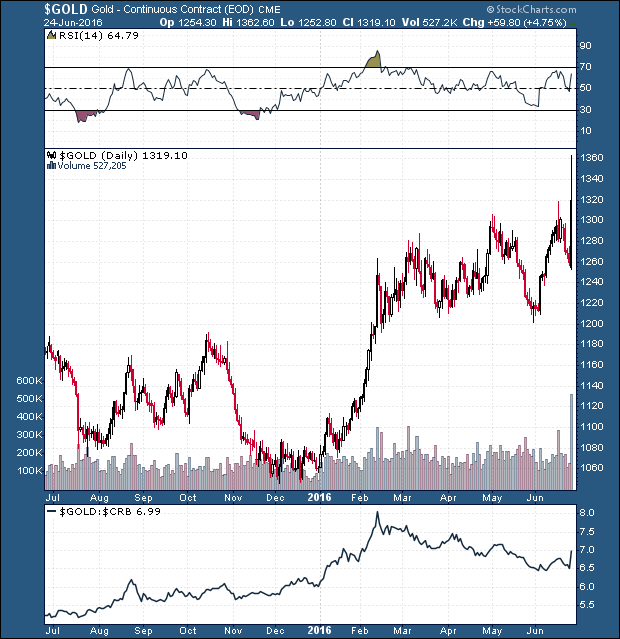 Silver Price
Silver prices spiked as high as $18.25 on Friday, a $1.20 intraday surge, before falling back some to close at $17.82. (Chart shows silver price from June 20 to June 25, 2016)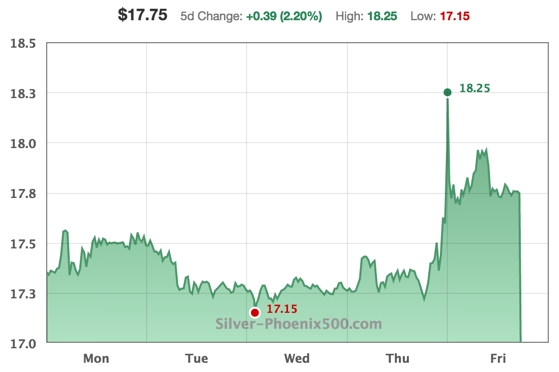 For the week, silver closed $0.30 cents higher for a 1.7% gain, also its fourth weekly gain in a row.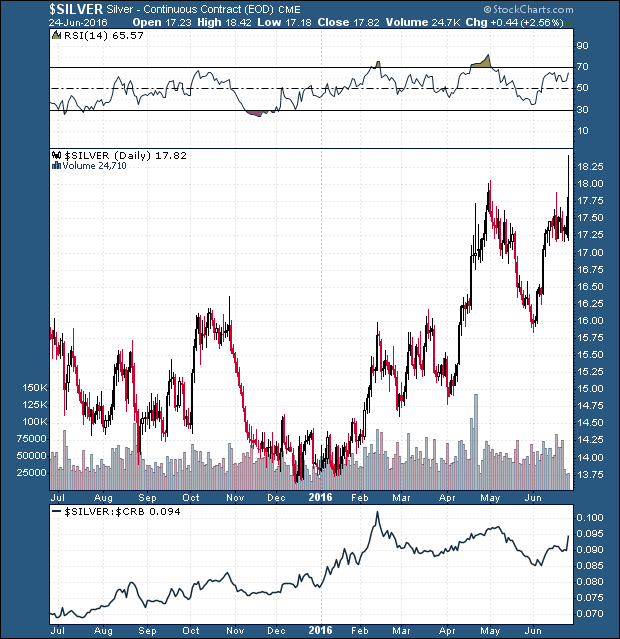 HUI
The HUI gold and silver miners index closed at 237.88, up 10.77 points or some 4.7% higher from a week prior, to a new 52-week high.
US Dollar
Finally, the US Dollar Index closed at 95.57, up 1.23 in volatile trading, a gain of 1.3% for the week.
More from Gold-Eagle.com: