Gold And Silver Prices This Week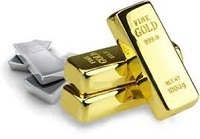 Precious metals finished moderately higher for the week after strong gains on Friday, as US employment data missed analyst estimates. Payrolls were reported at 151,000 additions in August, which was lower than the median forecast of 180,000. The US dollar fell on the news, as the chance of a Federal Reserve rate hike at the upcoming September meeting was dimmed.
Gold Price
The price of gold finished with a nominal gain of $0.80 or 0.06% this week to close at $1,326.70.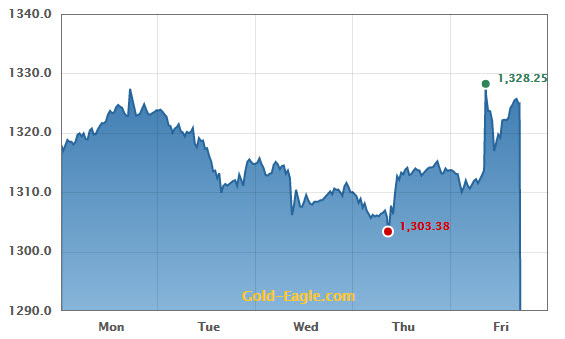 Support was seen for gold with a bounce off the $1,305 level on Wednesday. The $1,285 - $1,305 region has had buying interest emerge since the Brexit surge of June 24. Resistance is noted in the $1,355 - $1,378 price zone.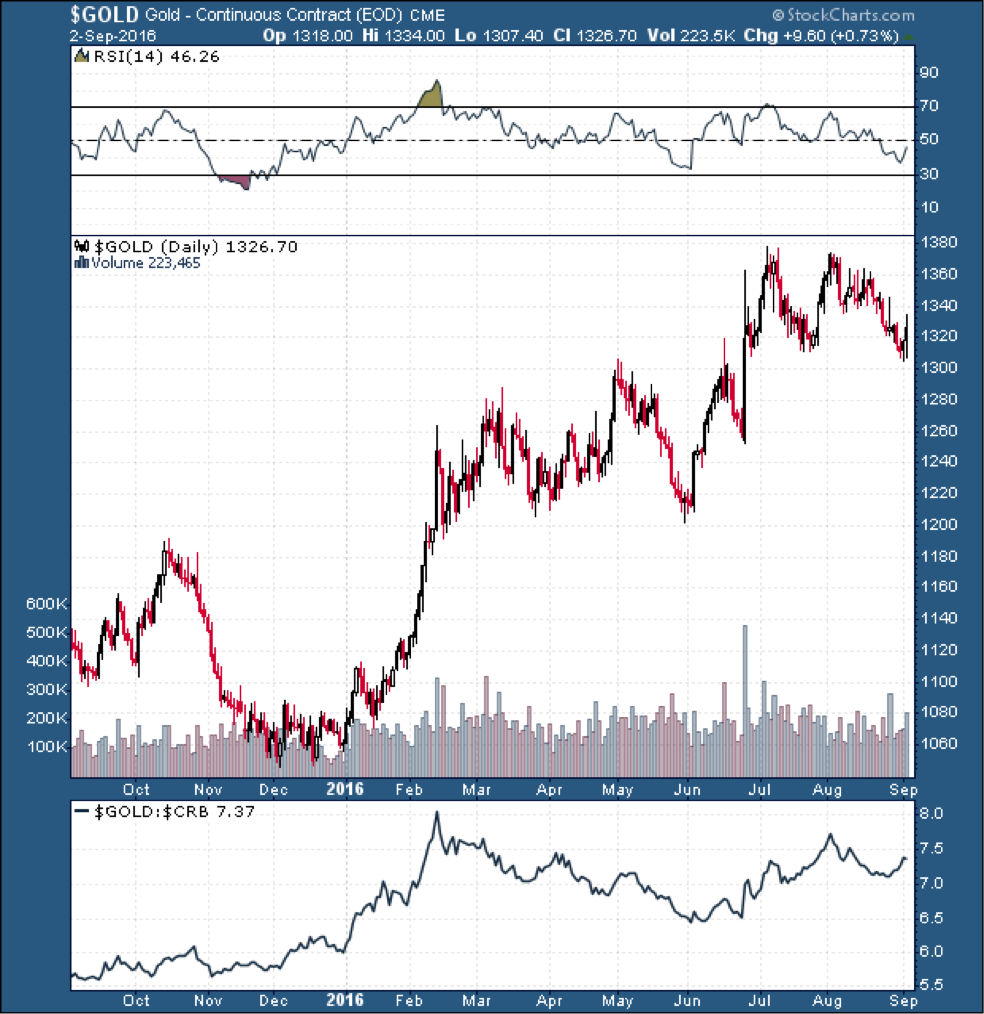 Silver Price
Silver outpaced gold this week, finishing higher by $0.62 or 3.3%. The close was $19.37 as of the final trade on the NY COMEX exchange. It was silver's first weekly gain since July.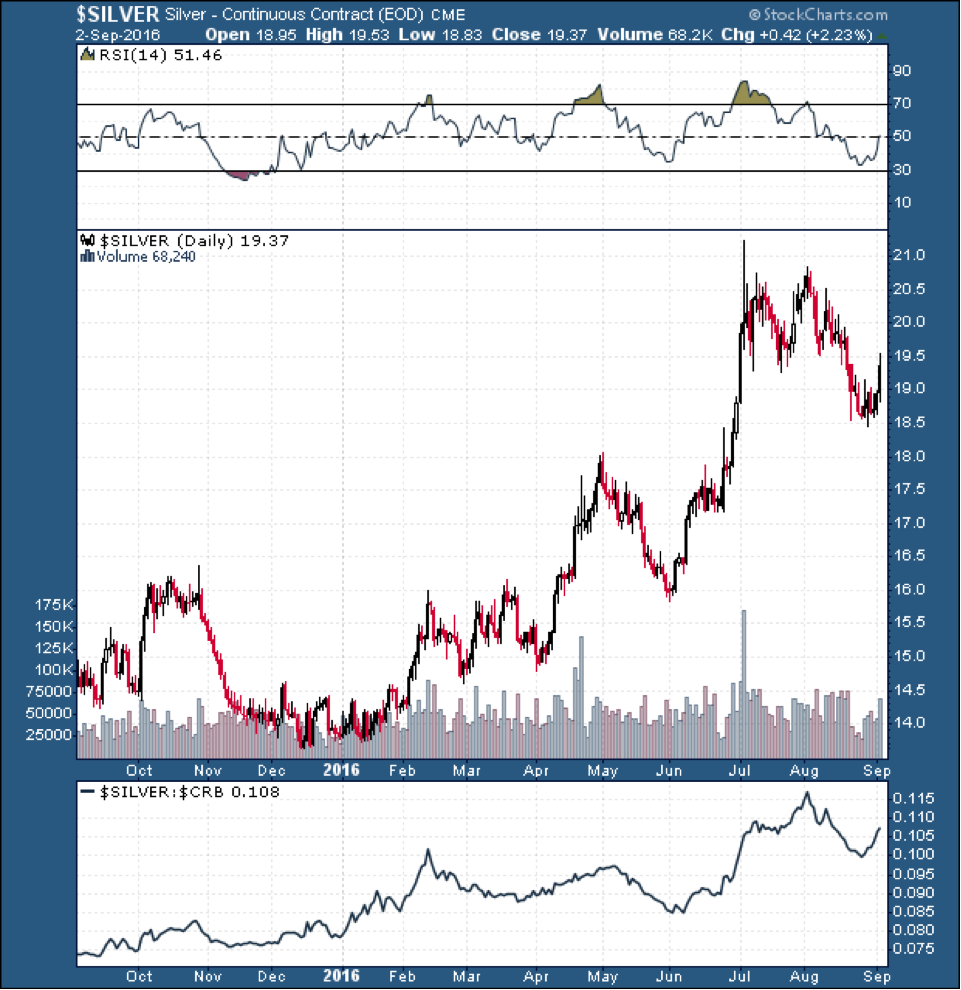 Silver is now attempting to hold a price level above the $19.30 resistance seen for the last two weeks. Support was seen for the metal immediately below $18.50 throughout most trading sessions this week.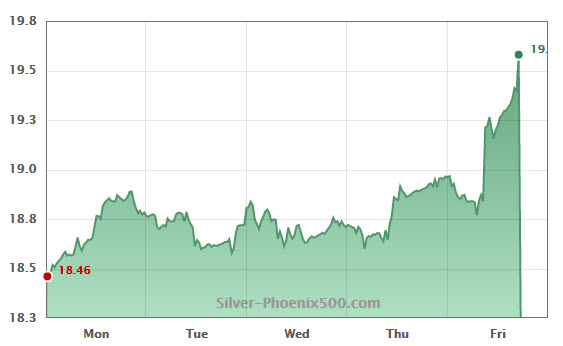 HUI Gold Miners Index
The HUI index of gold mining equities finished higher for the week by 1.7 points, for a gain of just over 0.7%. The final print was 239.5 on the index.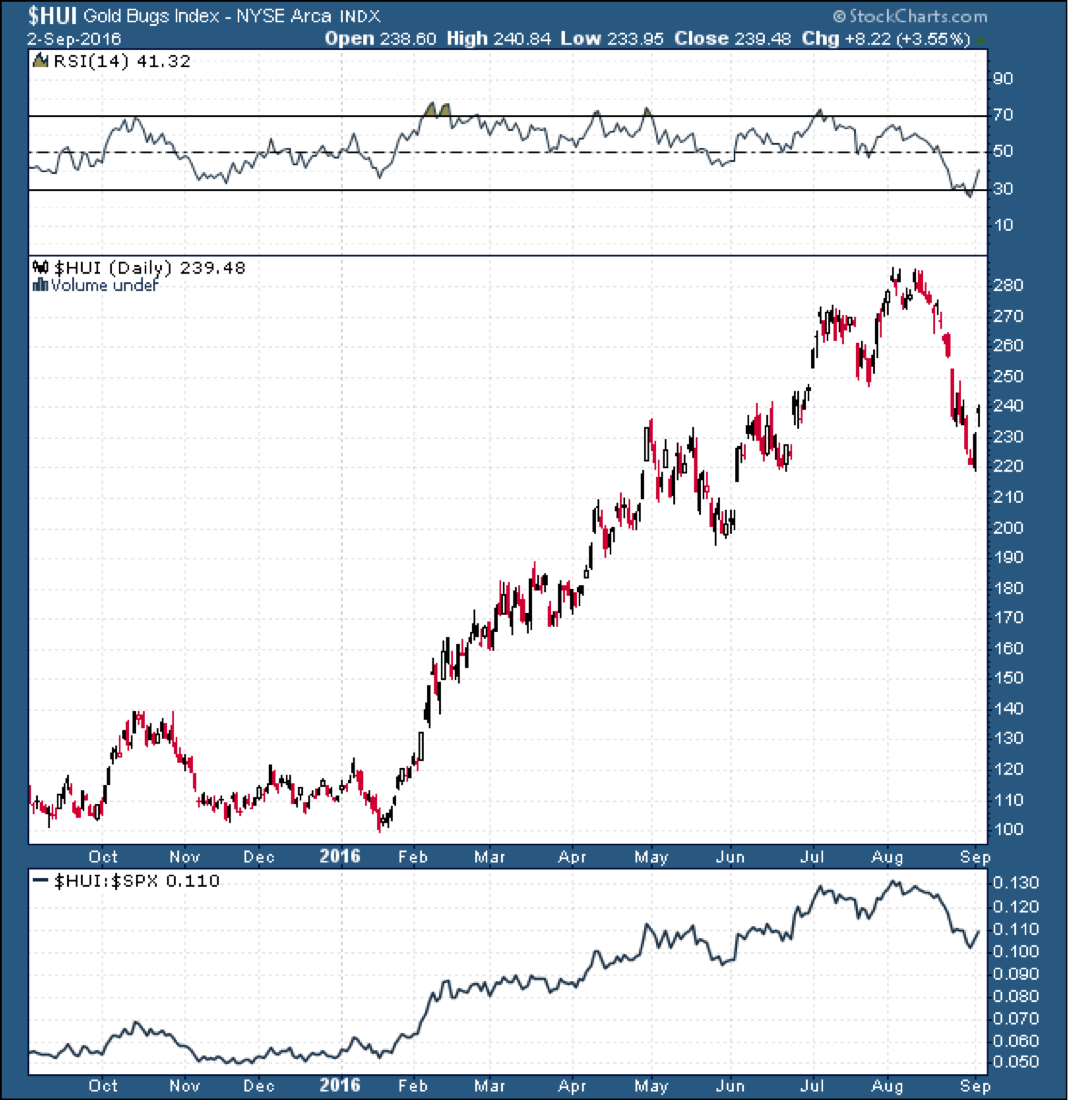 This was the first weekly gain for the miners in three weeks. Significant support was seen near the 220 level on the index, and resistance appears near 280.
Related Markets
The US dollar finished 0.3% higher for the week against a basket of foreign currencies, to close at 95.8 on the Dollar Index. The dollar has been range-bound between 92 and 100 on the index for the past 18 months.
US stocks represented by the S&P500 Index finished higher by 0.5% this week or 10.9 points. The closing figure for the index was 2179.9.
Gold-Eagle provides regular commentary and analysis of gold, precious metals and the economy. Be the first to be informed by signing up for our free email newsletter.
More from Gold-Eagle.com: