With Gold Breaking Out, Where Does That Leave the Silver Price?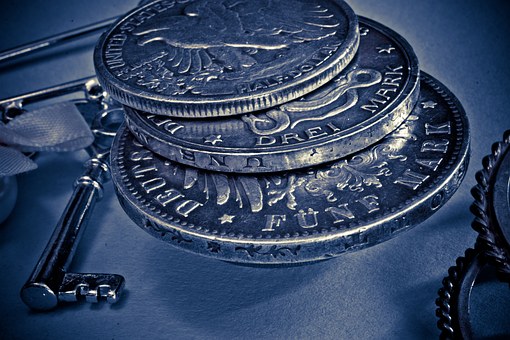 It's no secret that gold has had a tremendous period of growth over the past 30 days. Gold has broken through the psychological barrier of $1,300 per troy ounce with plenty of space to spare. And while it's a great time to think about gold mining stocks, there is another element in the market that's being ignored: the price of silver. Silver, too, has gone above a recent psychological barrier—this time, it's $18 per troy ounce—and even more noticeable, it appears as though the price of silver has broken its cyclical pattern that's appeared throughout 2017.
An End to the Silver Roller Coaster?
Looking at the pattern of the gold price for the year to date (YTD), we see a metal priced at about $16 per troy ounce to start the year. Recent prices have silver hovering around $18 per troy ounce—depending on when you might be reading this. And while that steady growth has been encouraging for the precious metal, the truth is that silver's typically uneven "roller coaster" prices have been present throughout.
For example, silver has already broken through $18 per troy ounce on the year, which is not news to anyone who's been following precious metals even once per week. Both late February and early spring saw silver prices even higher than they are as of this morning. Silver has also sunk below its beginning-of-the-year mark, as low as the mid-$15 per troy ounce range.
The cycle thus far has shown a wavelength of about two months—up and back down. You can even read projections recently that took this into account. However, with the destruction of hurricane season and the uncertainty over North Korea's situation in east Asia, there has been a boost to precious metals.
Silver's New Price Track
The result is silver showing new resilience in its price, in fact going even higher than its August highs might have pointed to. An investment on the dip as recently as July would yield significant returns for silver investors who like the volatility of silver for short-term investments.
This isn't to say that the cycle can't start again as early as tomorrow. But with gold showing plenty of resilience and gold stocks earning new buzz, there should be plenty of room for silver to move upward—with an eye on $20 per troy ounce, the most psychological barrier it faces going forward.
Reasons for Optimism in "Silver September"
Might this mark the beginning of a "September of Silver"? Seeking Alpha in late August saw a spike for silver looming on the horizon, pointing to a debasement of the currency that projects well for precious metal prices. Seeing a future "equilibrium" to be achieved, the prediction is that silver will spike as it did in the late 1970s.
That means silver may be an underappreciated investment right now. The more instability is caused by weather and geopolitical headlines, the more gold will grab up its share of the business headlines. But silver may be the short-term play that even savvy investors forget.  
More from Gold-Eagle.com: