Gold News Roundup: Optimism Returns to the Stock Market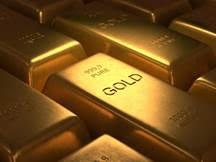 The economic news early this morning had nothing to do with gold, but is worth noting for gold investors nonetheless: stocks are positive. Individual gainers like Boeing have helped drive the stock markets up this morning thanks to what MarketWatch calls "strong corporate results." What does this latest news mean for the markets and, more specifically, the price of gold? Let's look at the latest round of economic news this Wednesday morning:
Dow Jones as Valuable as Ever
The Dow Jones eclipsed 21,700 points this morning—and, as of this writing, showed no signs of stopping—to ascend to new record highs. That may sound like a familiar headline by now, but as the Dow pushes upward, it's slowly approaching a 22,000-pointpsychological milestone. Investors pay attention to these milestones, which helps spur general stock investments like mutual and index funds.
A well-performing stock market, of course, creates an investment vehicle that requires less of a hedge in gold—if you believe the markets are going to continue to perform as they have. As of right now, there seems to be no "calling the top" in sight, with economic headlines continuing to push equity prices higher.
Federal Reserve Sticks to the Plan
The Federal Reserve, which pays attention to economic indicators like these while influencing the price of gold, appears ready to stick to its plan of cautious optimism, notes reporter Jeffrey Bartash. Although ongoing meetings are taking place, the economic world isn't holding its collective breath and expecting anything new—which means interest rates will likely go up later in the year if the news continues as it has been. The interest rates simply appear unlikely to go up anywhere in the very near future, but don't be surprised to see the Federal Reserve continue to tighten the economic belt as good news rolls in.
Gold Slightly Down in Morning Trading
It shouldn't be a surprise that as the Dow Jones absorbs all the headlines this morning, the price of gold itself is slightly down, around $5 as of this writing. MarketWatch points to the aforementioned action at the Federal Reserve potentially keeping a cap on gold's prices for now, but it's worth looking at an opinion piece at Business Insider, which sees plenty of reasons for optimism when it comes to gold's price, including:
A "bear market" for the U.S. dollar since the start of the year

A good monsoon season in India potentially pushing up demand for gold in the region

A strong performance by exchange-traded products in gold for the first half of the year, traditionally the "weaker" half of the year

Issues in global debt: global debt is very high, which could potentially drive up the demand for gold as a long-term investment
With gold's recent climb up back to the $1,200-per-troy-ounce range seeming firmly in place—even on optimistic economic days like today—gold's price bears watching. If it continues to hold on to its price and show resistance to the economic headlines, it may be on sturdier ground than even gold bugs had previously thought.
More from Gold-Eagle.com: