Gold Price: When the Market and Gold Move Together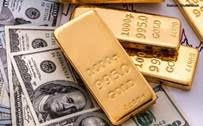 The economic headlines the past few days have not been about worry or tumultuous politics—but instead, about just how well things are going. Yesterday, the opening of the Dow Jones set off exulting headlines about how well stocks have soared since the beginning of the new administration. After the close of trading yesterday, news came out that Apple's numbers were far beyond expectations as well. This morning, stocks are up once again, entering the 22,000-point range.
This is always good news for investors, of course, but sometimes that depends on what type of investor you are. What's been really positive about the latest headlines is that those with wide portfolios have been able to see a strong sense of growth as well.
A "Broad Rally" Lifting All Boats
Jeffrey Kleintop, Chief Global Investment Strategist at Charles Schwab, told CNBC: "It just shows how broad the rally is. I think some people worry about maybe that the Internet retailers running away with the entire market, but the truth is, this has been a fairly broad rally. A lot of stocks have participated."
But one asset that few have noted? Gold. The price of gold yesterday held on to its recent push up to the higher end of the $1,200-per-troy-ounce range. You might recall that as recently as last Wednesday, gold's price was hovering around $1,250. Zoom back a month and gold even appeared to be headed to the $1,100's.
Instead, stocks and gold have gone up, pushing to new heights. But is this an optimism that will last? Do the stock market and gold really have the potential to keep moving higher together?
Is It Time for a Portfolio Adjustment?
When pressed by CNBC as to whether investors should look at portfolio adjustments in response to the economy, Kevin Caron of Washington Crossing Advisors said no. "Just the level of the Dow and the market overall sitting at records tells us that we've been sitting at a tremendous time."
Goldbugs, ever wary of market corrections and potential crashes, might be put off by this kind of optimism. But Kleintop insisted that the fundamentals in stocks are strong, which could mean stability for the short-term.
Adjusting one's portfolio to include less stocks—taking the gains we've seen thus far—and more metals might be risky. If the Federal Reserve sees that the market is doing well, it will continue to tighten rates, which tends to be bad for gold's short-term prospects.
Should Gold Investors Anticipate a Downturn?
It's tempting to see all of this good news in the markets and believe that a correction is around the corner. But many have been saying a correction is around the corner since 2015 and even earlier. The truth is, no one knows when the markets will correct—or even how intense that next correction will be. Having money in gold right now has proven to be relatively stable, even with all of the positive news coming out of mainstream markets.
As long as gold and the markets have shown an ability to rise together in some weeks, there is some reason to be optimistic. But gold's healthy price will bear watching throughout August, especially if markets stop breaking records.
More from Gold-Eagle.com: