Gold Prices Are Breaking Lower As Expected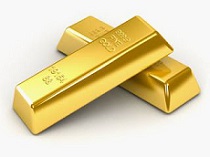 The Buy Zones are definitely in play for metals and miners…but how prices get there is still debatable. To complete the triangle formations, we should see one more quick rally to the upper boundary. However, many traders following the triangle are waiting to short gold around the $1,340 level. That play seems a little too obvious, and markets rarely make it that easy. Therefore, I'm leaning towards prices breaking lower from here.
Nevertheless, we are well positioned to reach our Buy Zone targets. Monday and Tuesday should provide us with enough clues to determine the short-term path. I'm still looking to take a small short position, but only if I can minimize risk. If I see an opportunity, I'll advise members.
Weekly Gold Chart
Weekly gold prices continue to crawl along the 20-week EMA. Crawling patterns break sharply lower once prices fall below the EMA ($1,311.38) they are riding.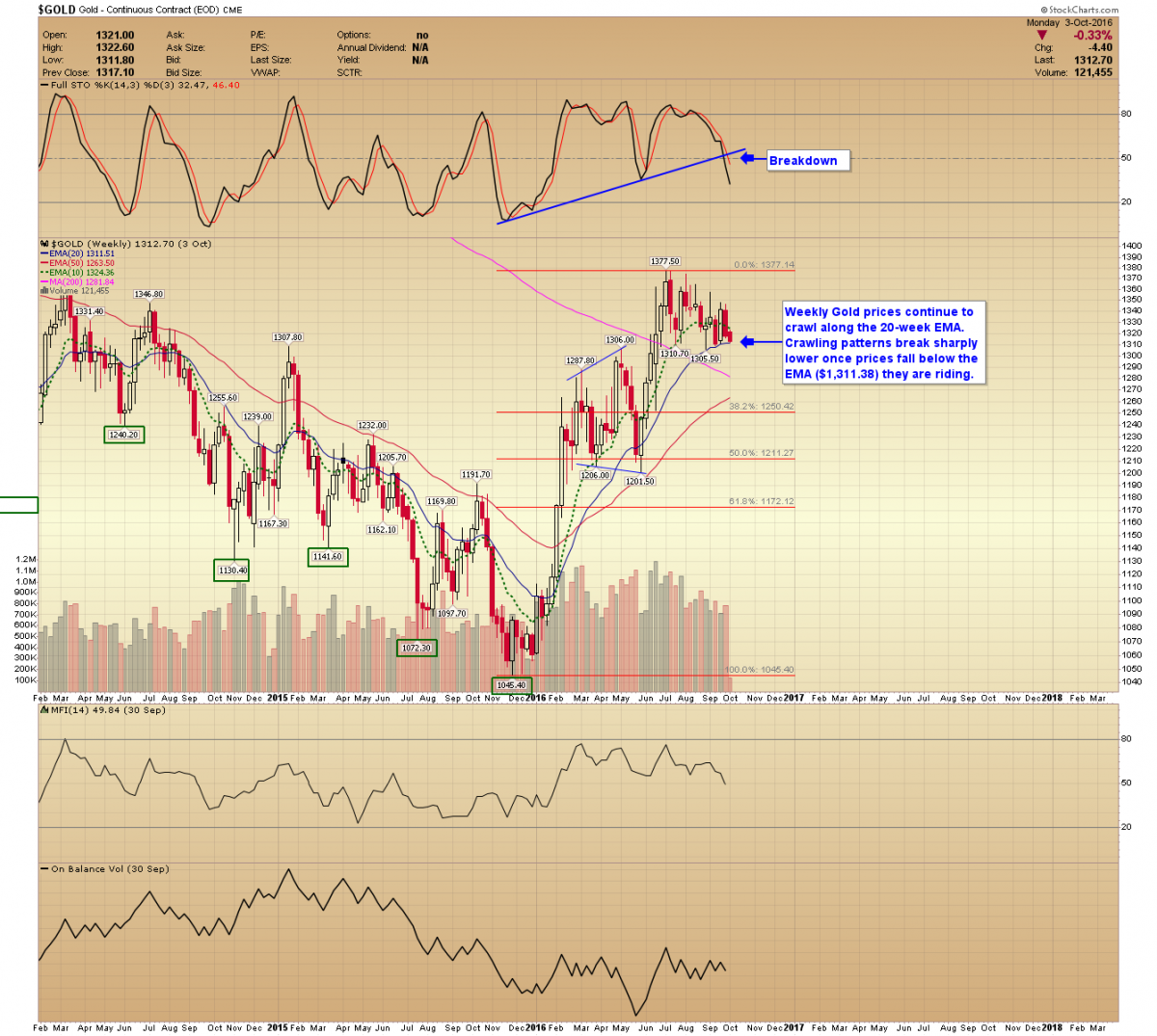 Daily Gold Chart
The question for next week is: Will prices finish building the triangle or will they just break lower from here? Many traders are probably waiting to short the $1,340 level. Markets usually don't give up their profits so easily. Therefore, I'm leaning towards prices breaking lower from here.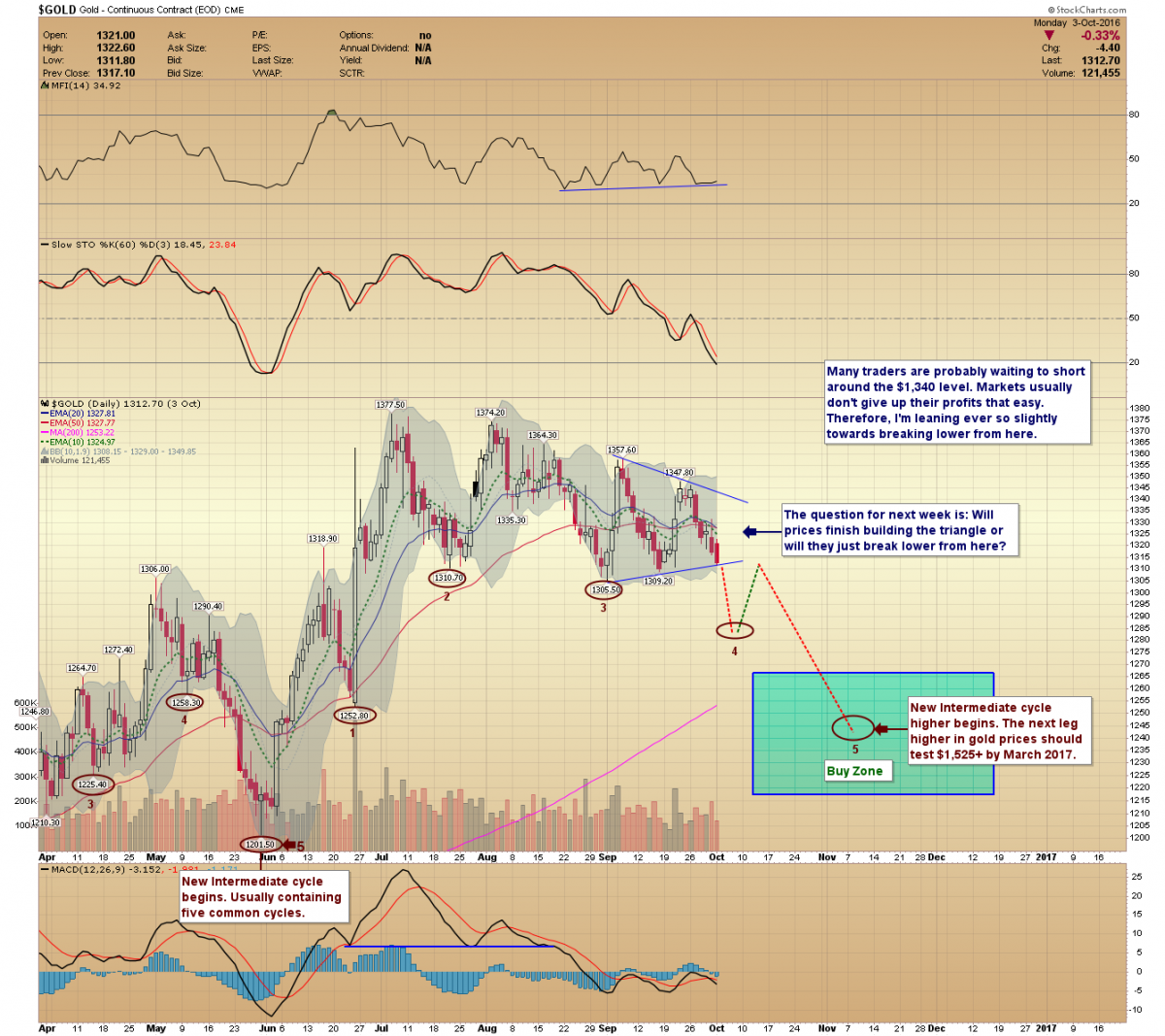 Silver Chart
Silver was up 56 cents on Friday and closed the day with just a .02 cent gain. Prices could rally back up to around $20.00 to complete the triangle, or they may just break lower from here. Regardless of what happens, we expect prices to drop into the Buy Zone.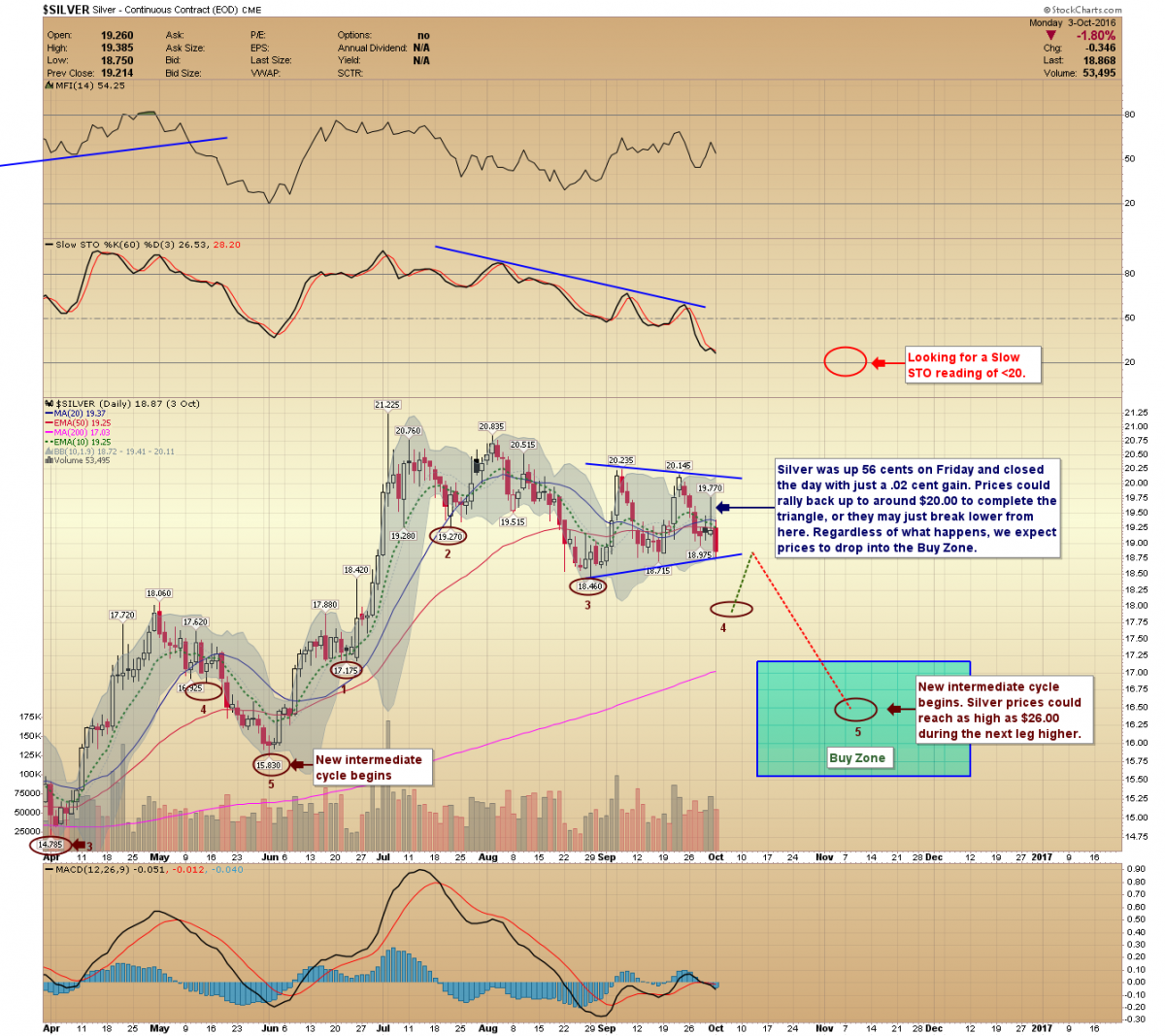 HUI
The HUI breaking below 223 will initiate the final drop into the Buy Zone.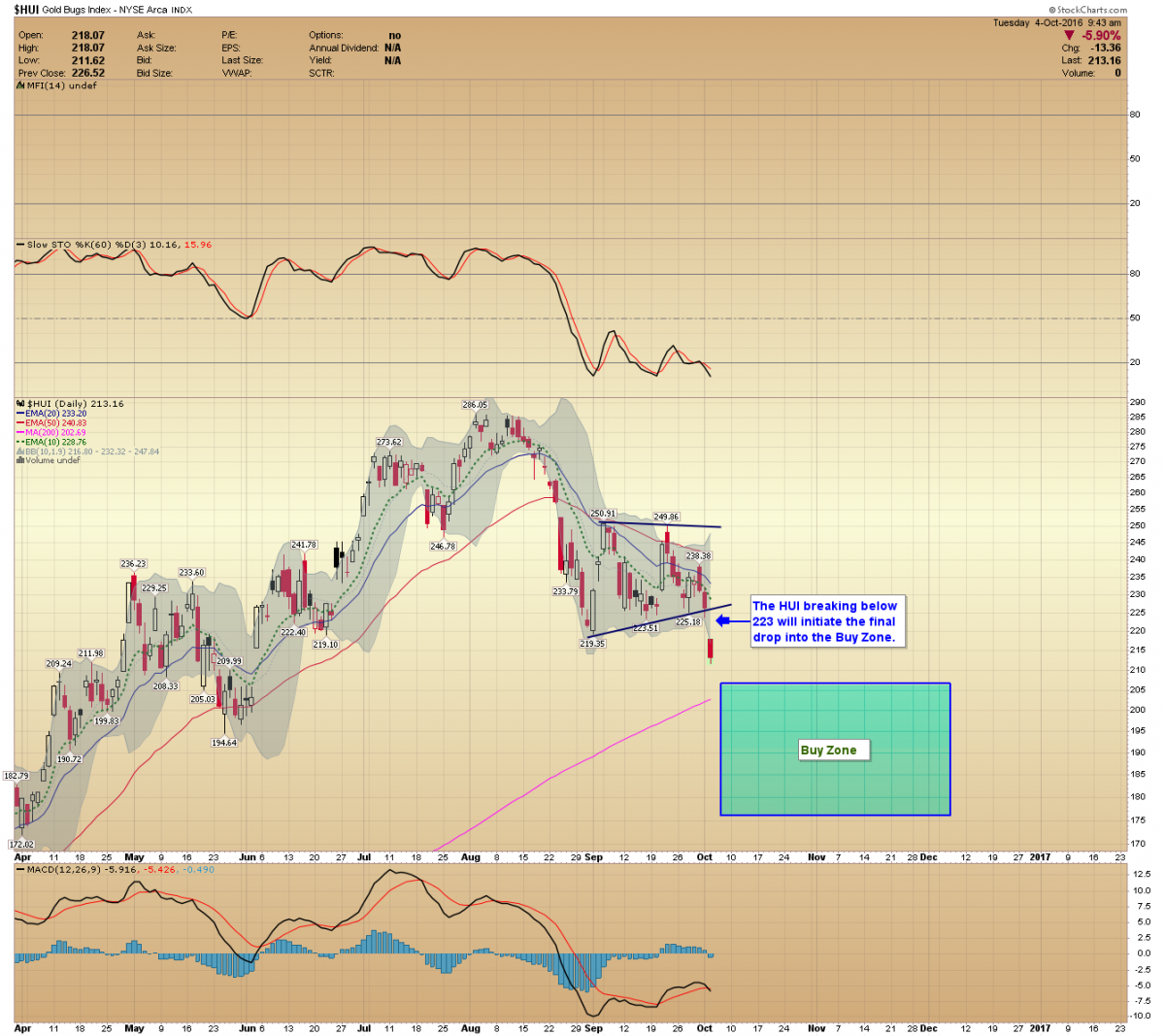 GDX
Will miners rally a little bit higher or will they break down right here? We should know the path they have chosen by Tuesday or Wednesday of next week.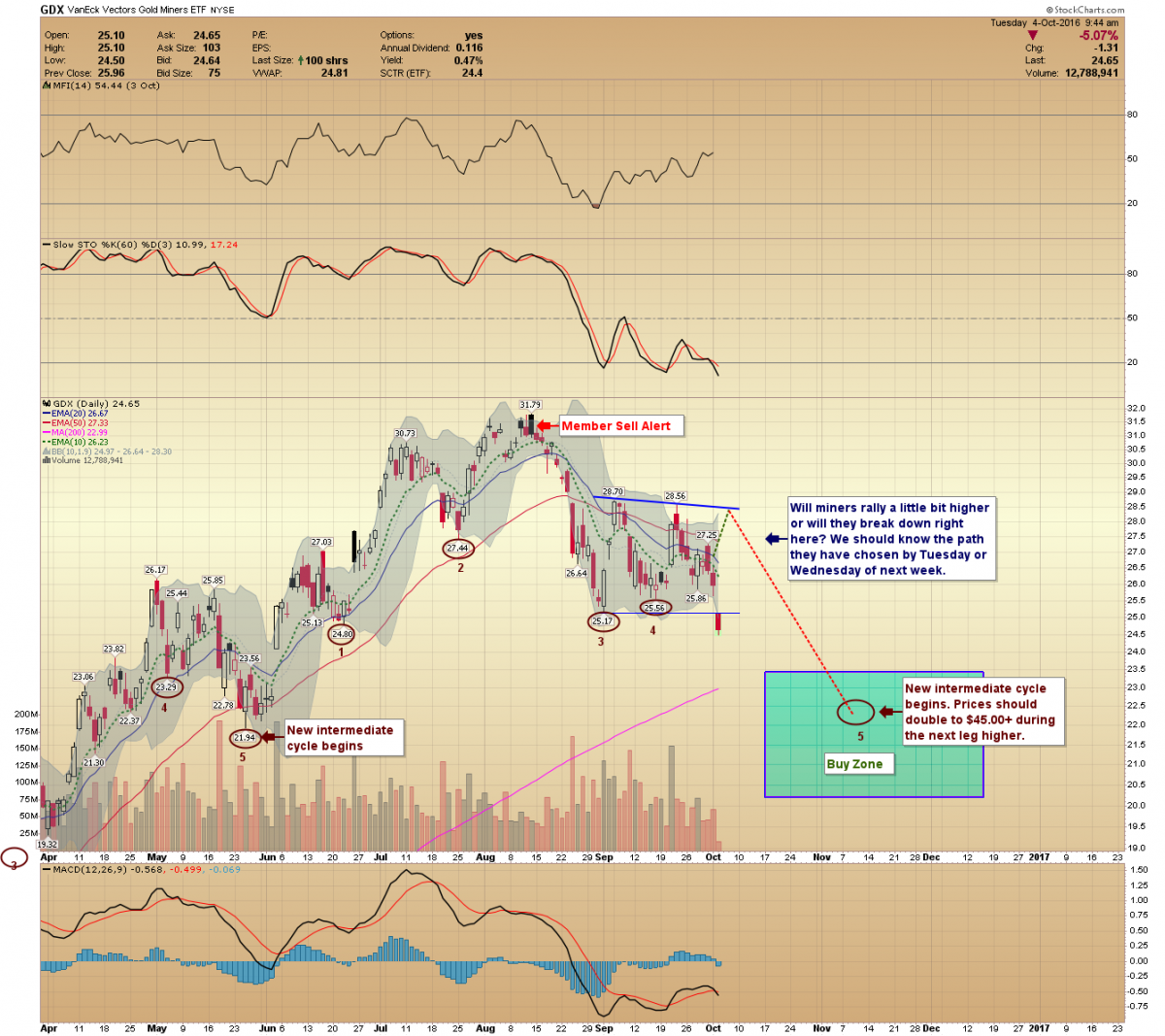 GDXJ
Junior miners breached last week's low and may be telegraphing that prices are moving lower from here. How prices react Monday and Tuesday will be telling.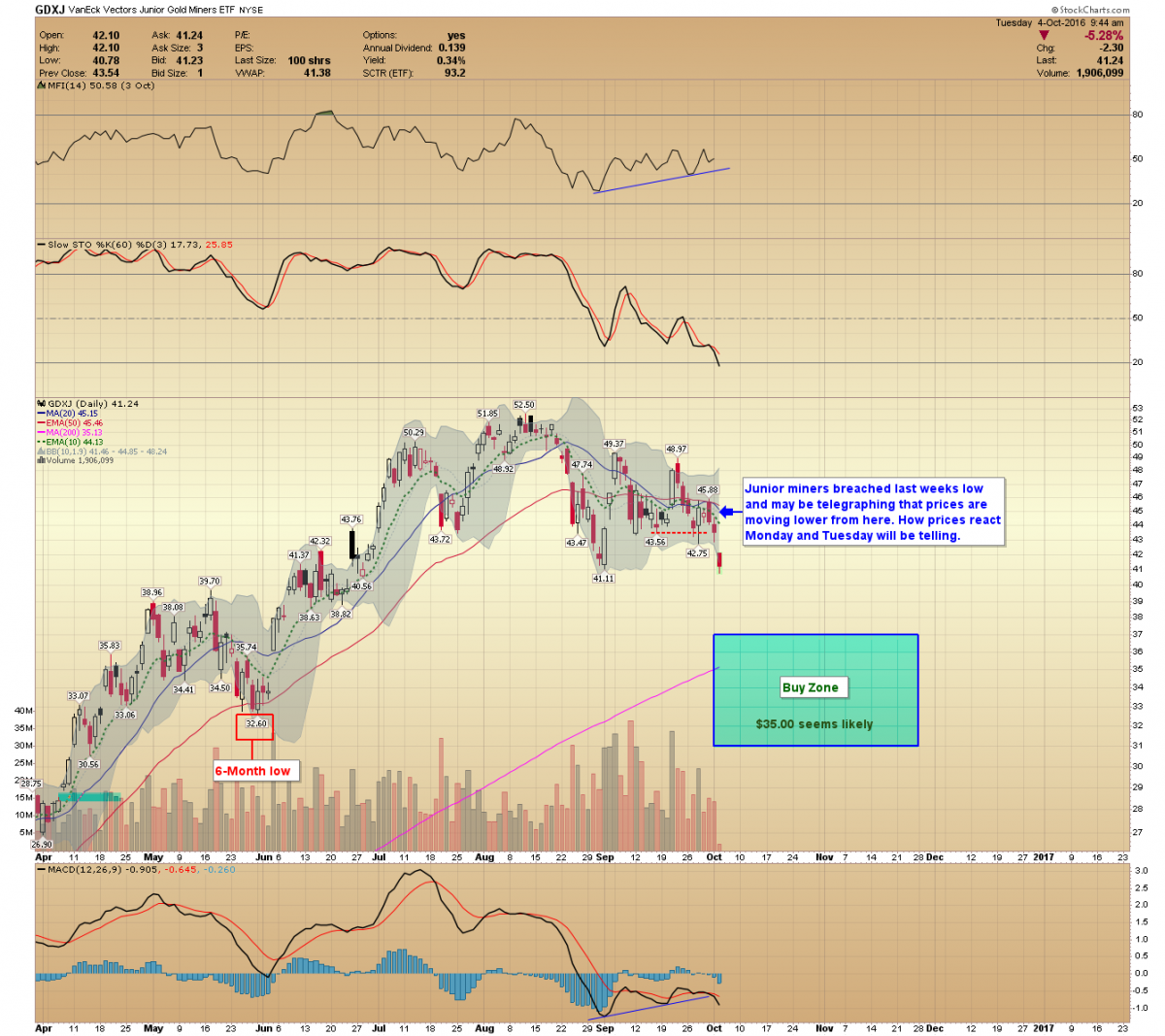 SLW
Silver Wheaton is somewhat of a bell weather for mining stocks. It closed at the lows on Friday and is threatening to break below the lower trend line.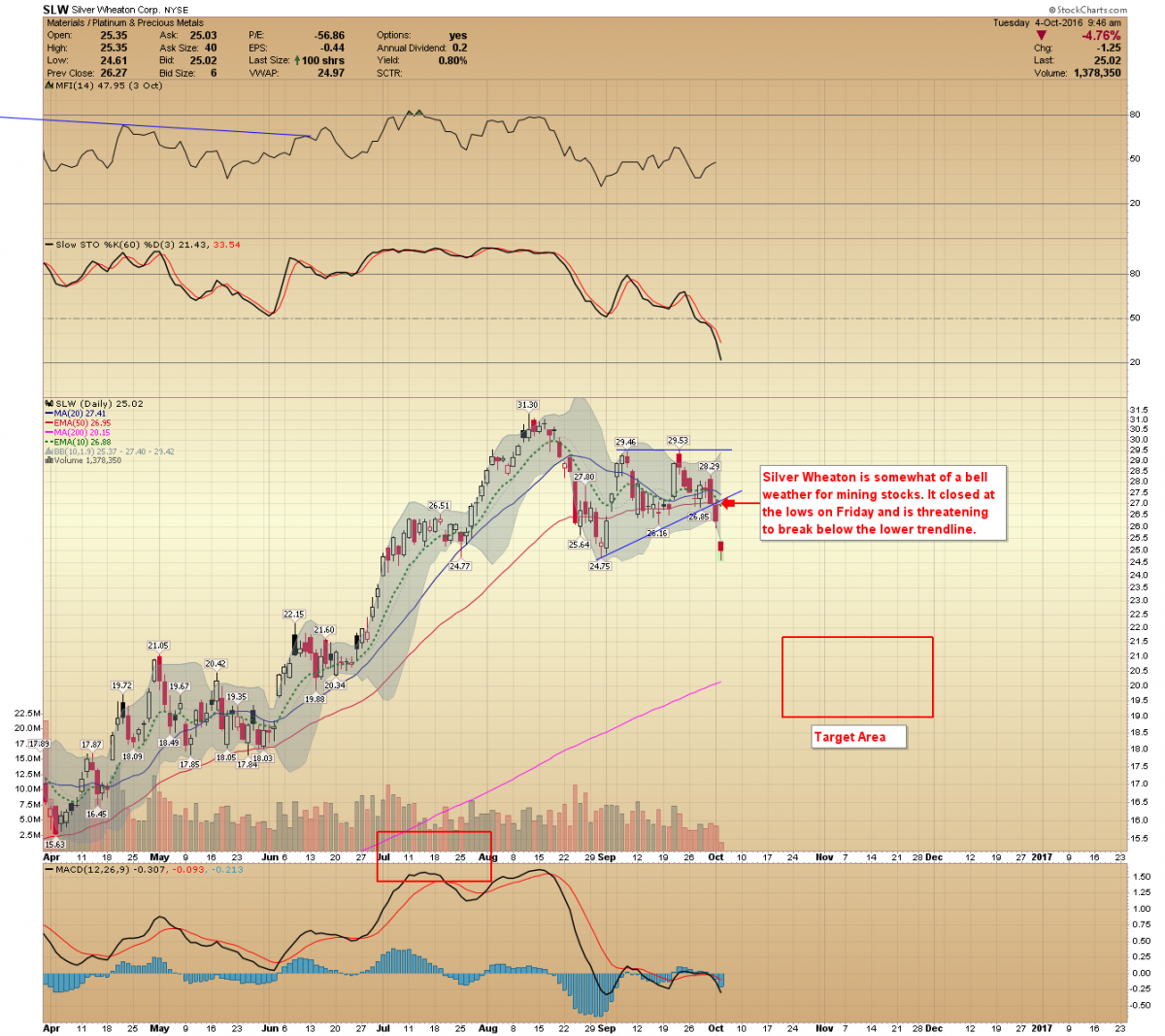 We should have a good idea of where gold, silver and miners are headed early next week. I will update as often as necessary to keep members informed throughout the week.
********
Gold-Eagle provides regular commentary and analysis of gold, precious metals and the economy. Be the first to be informed by signing up for our free email newsletter.
More from Gold-Eagle.com: