Gold Prices Kick Off April With A Start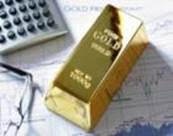 After ending March at around the $1,250 per ounce mark, gold prices have started a fresh week and a fresh month with some enthusiasm. Although it's far too early to make any conclusions about the week—and certainly the month—it's worth exploring the elements in the markets that have contributed to some optimism for gold and see if those elements have a chance of staying.
Gold Profiting While Market Signs Lag?
With gold's role as the 'haven' metal of choice, you might think that an improvement in gold means problems and signs of bears in the economy as a whole. MarketWatch pointed out two elements this week that seem to have contributed to some demand for gold's haven role:
For starters, there was a weak vehicle report of sales figures from March, which does suggest some slowdown in the movement in money and in the economy—though you won't often hear about precious metals as a hedge against lagging in the vehicles markets.
Late this week, US President Donald Trump will meet with the Chinese leader Xi Jinping, which MarketWatch suggests might have markets anxiously waiting to see what happens.
Either of these isolates incidents might not seem like they'll have dramatic effects on the state of gold, but it does paint a picture of the uncertain economic climate as a whole—and uncertainty tends to do well for gold, which tends to hold stability in value over time.
Tragic News From St. Petersburg
The devastating attack in St. Petersburg, Russia, may have had an impact on the price of gold as well. CNBC notes that some "safe haven" demand is often sparked by these attacks, as global uncertainty sends investors flocking to something they can be certain about.
Whether or not that is true is up to the individual investor. Perhaps even more important to gold's price this week, however, is the dollar index. Despite some reports of softness, it has held relatively stable this week, which seems to suggest that the price of gold has enjoyed a quick start to April for other reasons.
Gold Moves Up In Early Tuesday Trading
Gold has had a modest improvement on the day, up about 0.32% as of this writing. But we're only two business days into April, which means that there may be plenty more to consider as the markets develop.
Uncertain news in the markets and in society as a whole always do point to a higher price of safe haven investments like gold. But that doesn't mean it's a smart investment to wait until these events take place and then buy. Gold's long-term value in a portfolio is seen when we have weeks like the one that appears to be in the cards at the beginning of April 2017, however. Lackluster results in the Dow Jones Industrial Average send investors elsewhere to look for their returns. Thus far, it appears that gold is a winner in April. Will that hold for the remainder of the month? There is a long way to go.
More from Gold-Eagle.com: