Gold Prices: Looking Like A November Bottom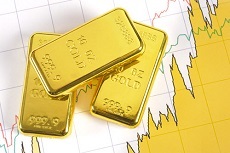 Our works suggest that gold, silver, and miners are approximately 6-weeks away from making a significant low. Originally we anticipated an intermediate degree bottom in late September. However, prices churned sideways through all of August and September subsequently postponing The Next Great Buying Opportunity. The price structure over the next few weeks will provide us with many clues. We suspect the November 8th presidential election may prove to be a key turning point.
Cycles Pave The Way
The vast majority of our works centers around cycles. The intermediate-term cycle lasts approximately 6-months and is the core foundation of our forecasting model. Approximately five (5) common cycles make up this cycle with each lasting about a month. As you will see in the charts below common cycles 1-3 are complete, and the fourth low is imminent. The fifth will rally briefly but eventually carry prices clearly lower into the projected Buy Zones.
Gold Chart
Potential Triangle Formation: Prices could be forming a symmetrical triangle before breaking down in October. If this is the case, we may get a rally to approximately $1,340 (around the time of the October 7th employment report) and then prices will drop roughly $100 from there. I'm looking to the November 8th presidential election for a possible bottom. The next leg higher in gold should test the $1,525-$1,550 resistance by March 2017. Note: A larger degree descending triangle formation (not shown in charts) targets a $1,245 low in the gold price.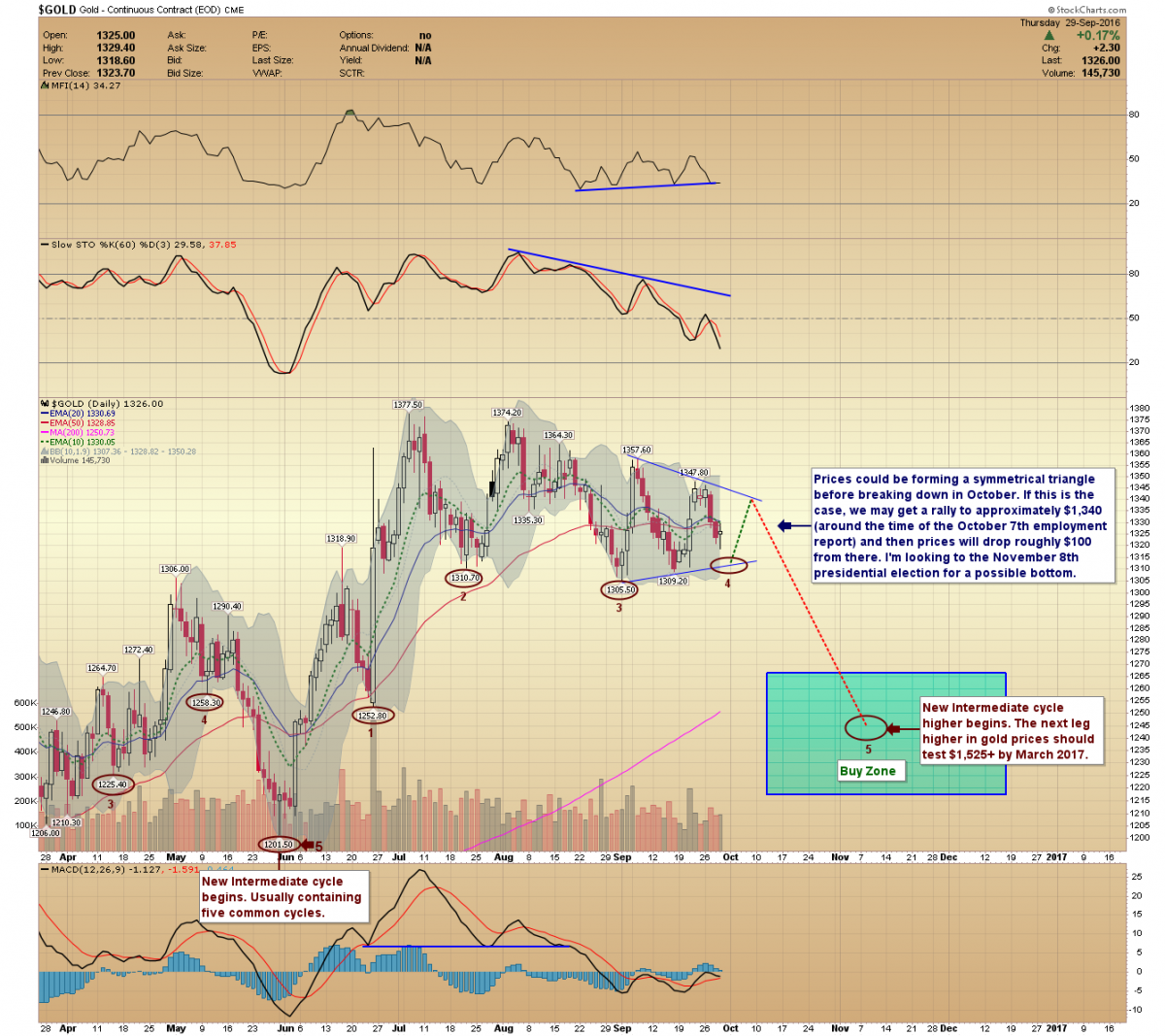 Silver Chart
Silver could also be forming a triangle consolidation before breaking sharply lower. Prices dropping below the $18.46 low will signal that the triangle failed to complete and that the final drop into the Buy Zone is underway. Silver is expected to reach between $25.00 and $26.00 during the next intermediate move higher.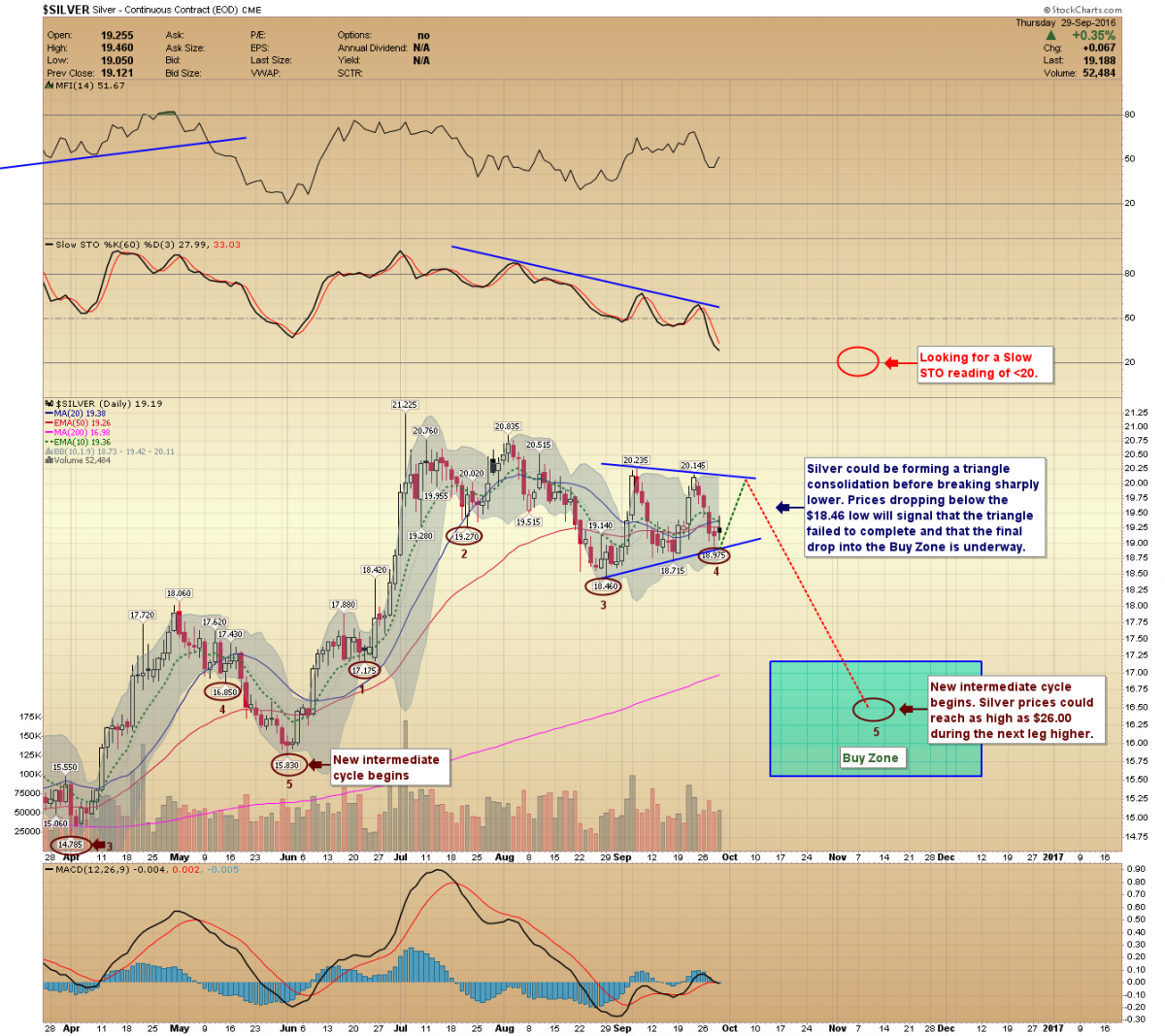 Gold Miners
Prices may continue in a triangle formation or just keep falling from here. Sometimes when a triangle is so obvious, it fails to follow the path everyone is watching. Nonetheless, the intermediate cycle in miners topped August 12th when we issued our sell signal; prices will continue a bit lower before the next surge higher. Once we bottom, prices are expected to double, reaching approximately $45.00 during the next assault higher.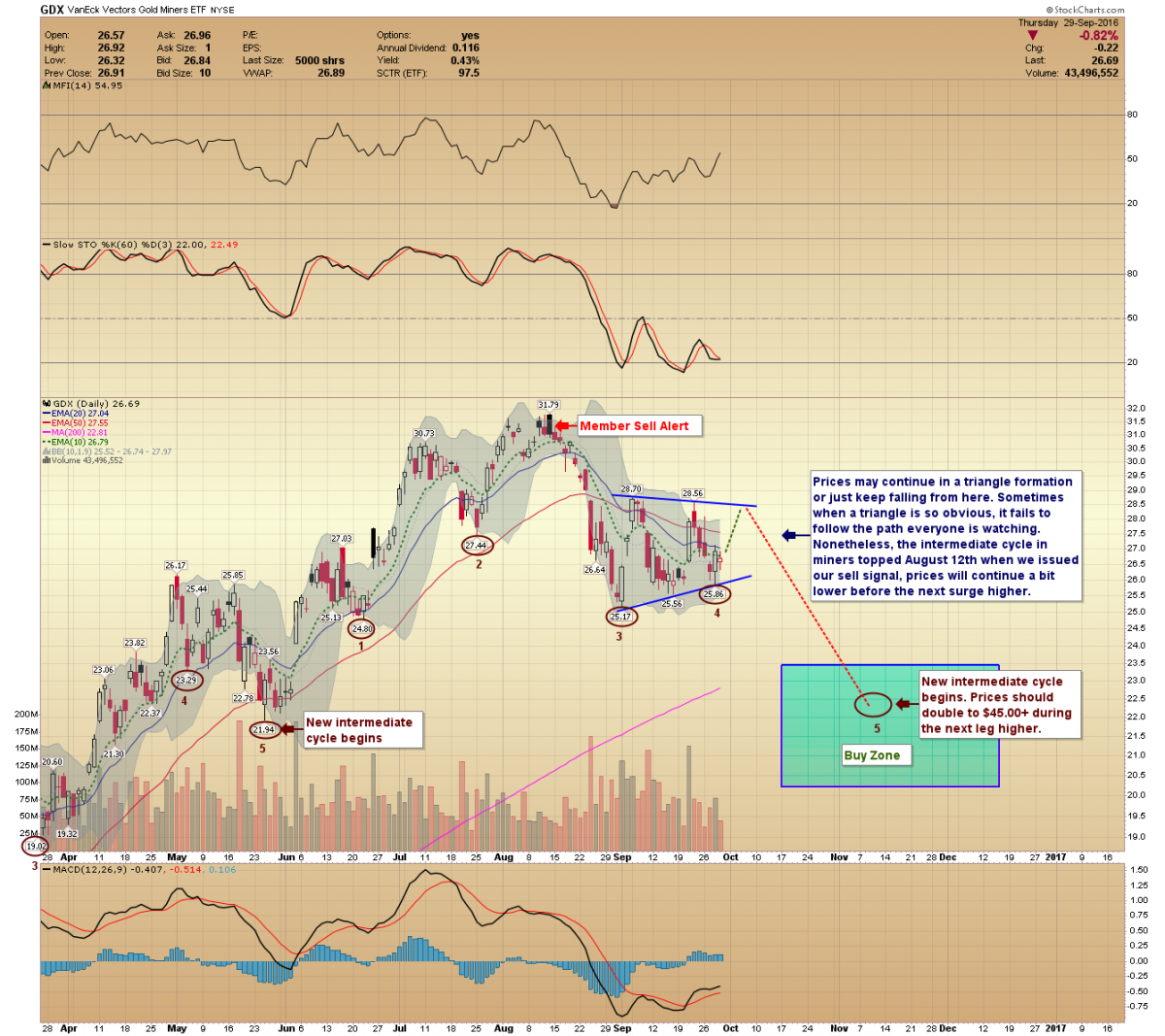 Gold-Silver Ratio
The gold-silver ratio is expected to test 75 as prices correct into the Buy Zones. Assuming gold reaches $1,245 (descending triangle target) silver could reach approximately $16.60 in agreement with our analysis.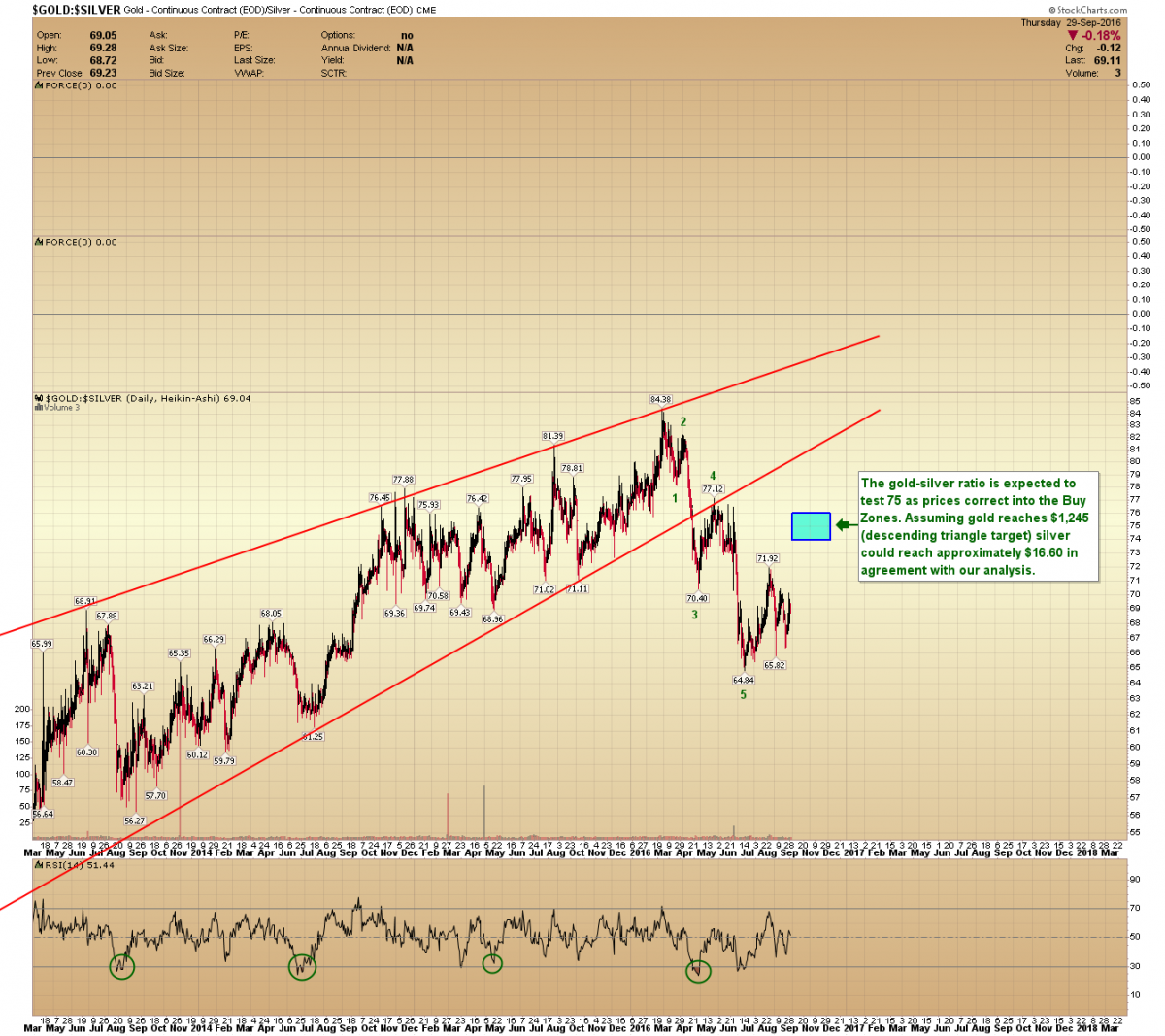 What Now?
Over the next few weeks, we will be watching the potential triangle formations closely in metals and miners. I will be looking for temporary low-risk shorting opportunities to ride the 5th leg down into the Buy Zones. Gold will fare better than silver as prices drop into the fifth low. I expect junior miners to lead the senior complex lower.
The November timeframe seems logical for a bottom. Nevertheless, investor apathy could make for an even longer consolidation period, and that could extend the bottom out until December. Next week's employment numbers could exceed the median forecast due to irregular hiring for the upcoming elections. A stronger than expected number (200,000+) will be bearish for metals and potentially become the spark that sends prices lower. The next several weeks will contain much excitement; we will be sure to update members at every turn.
Bottom Line
Precious metals and miners are in the beginning stages of an advancing long-term bull market that will reach unprecedented levels over the next several years. Short-term cycles suggest we have a little lower to drop before a meaningful bottom. The exact price and timing of the next low are yet to be revealed, but we suspect this will be one of the last great opportunities to buy before much higher prices.
******** 
Gold-Eagle provides regular commentary and analysis of gold, precious metals and the economy. Be the first to be informed by signing up for our free email newsletter.
Free Gold-Eagle Newsletter!
Fresh weekly insights on gold, precious metals, and the economy
Leading authors from around the world
Always free
Stay informed!
More from Gold-Eagle.com: