Gold Prices: The Quick Drop Lower Has Begun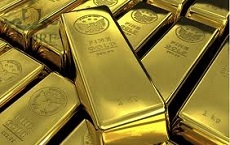 We have been looking for one-more-drop in precious metals and miners for over two weeks. Prices seem to be rolling over now. Consequently, we expect a significant low in early to mid-November. This pullback is the first meaningful correction in a rejuvenated gold bull market - and subsequently an excellent buying opportunity. As prices approach the final low, we will update members frequently.
The miners appear to have broken down on Thursday - and the final move lower should be underway. As the pricing structure emerges, we will refine our targets and notify members regarding position entries. We are likely to buy in two or three separate tranches.
US Dollar Index
Prices bounced off the 10-day EMA and are attempting another push higher. We could see 100 tested during a stock market panic.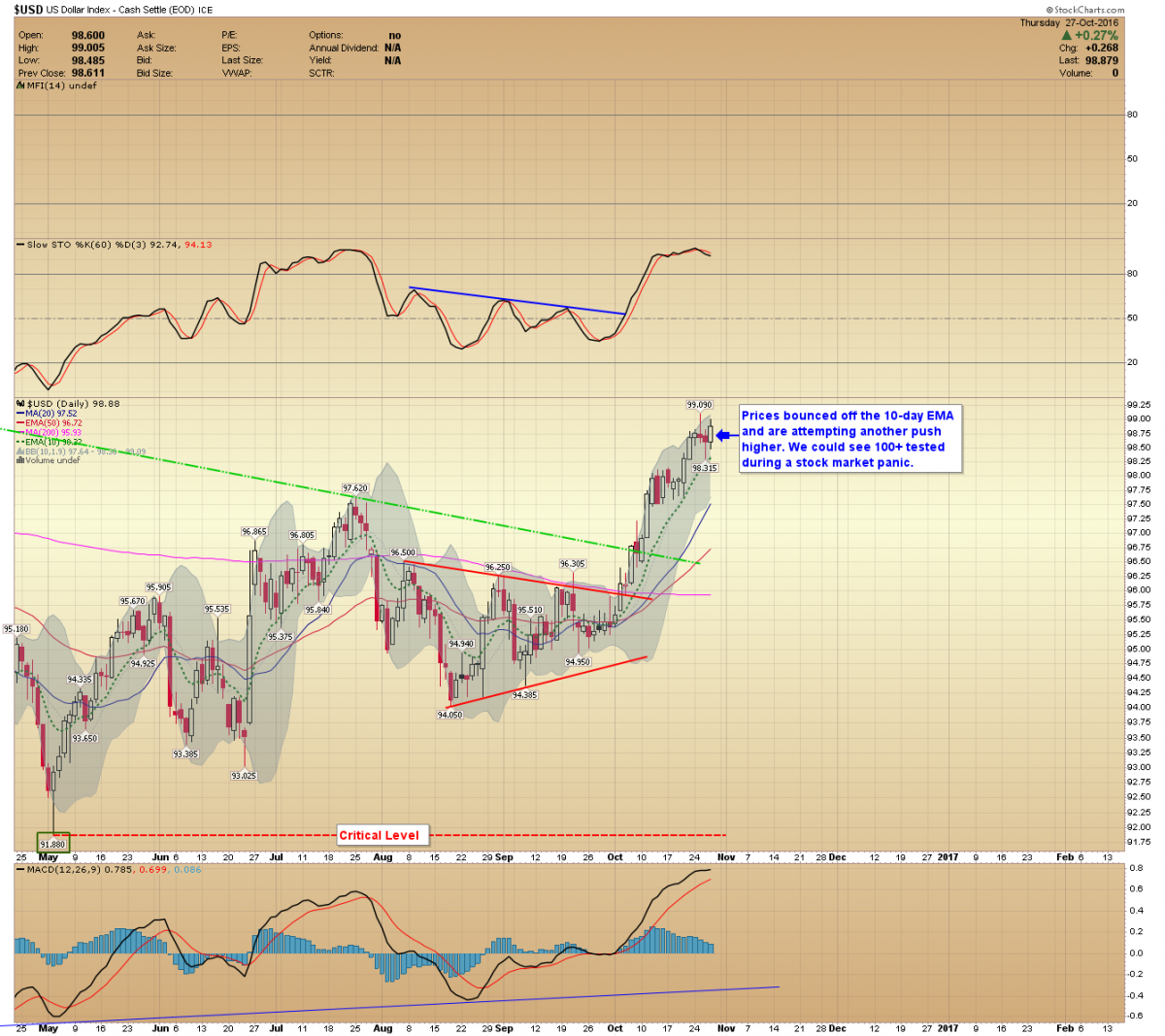 Yen Chart
The Yen made a new price low today after the bearish 20/50 crossover, the next stop will be the 200-day MA. Gold should bottom alongside the Yen.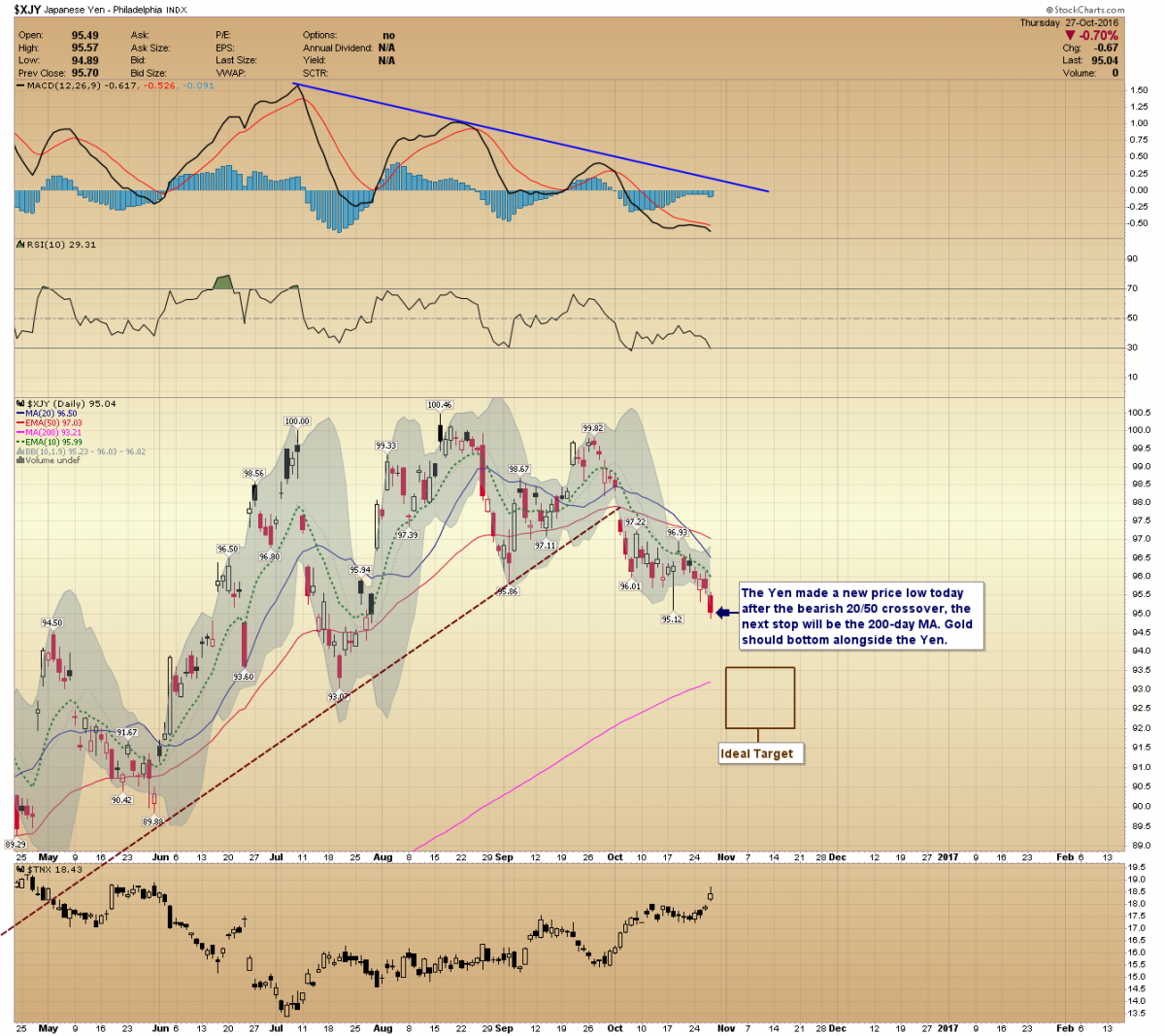 Gold Chart
The stubbornness in gold continues, but prices look very close to breaking lower.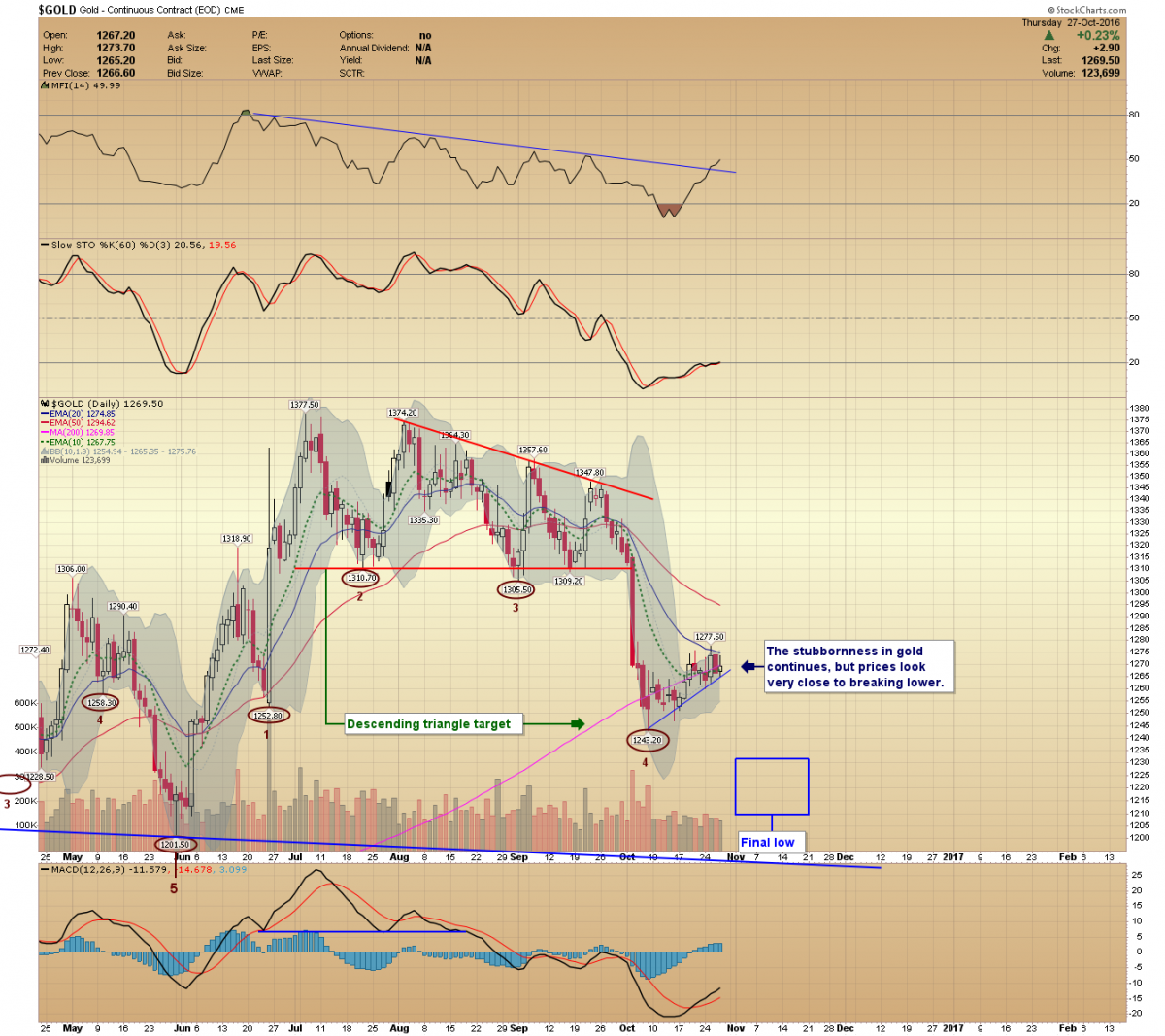 Silver Chart
Another tight range day. A close below the 200-day MA ($17.35) will confirm that the final move lower is in full swing.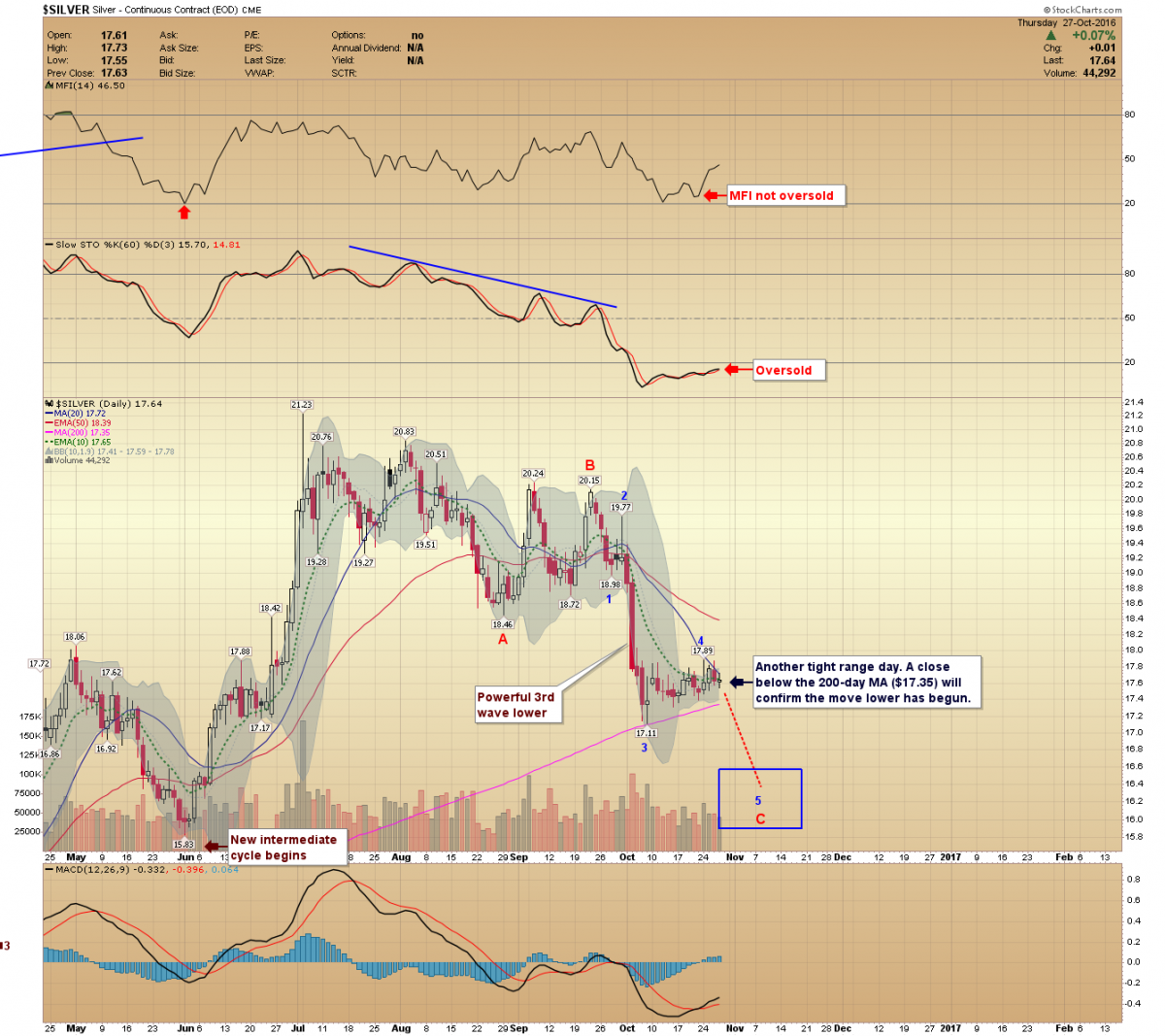 GDX
Prices have broken down through the trendline and made a second lower close beneath the 10-day EMA. Signifying $24.99 is the rebound high and that prices are breaking down.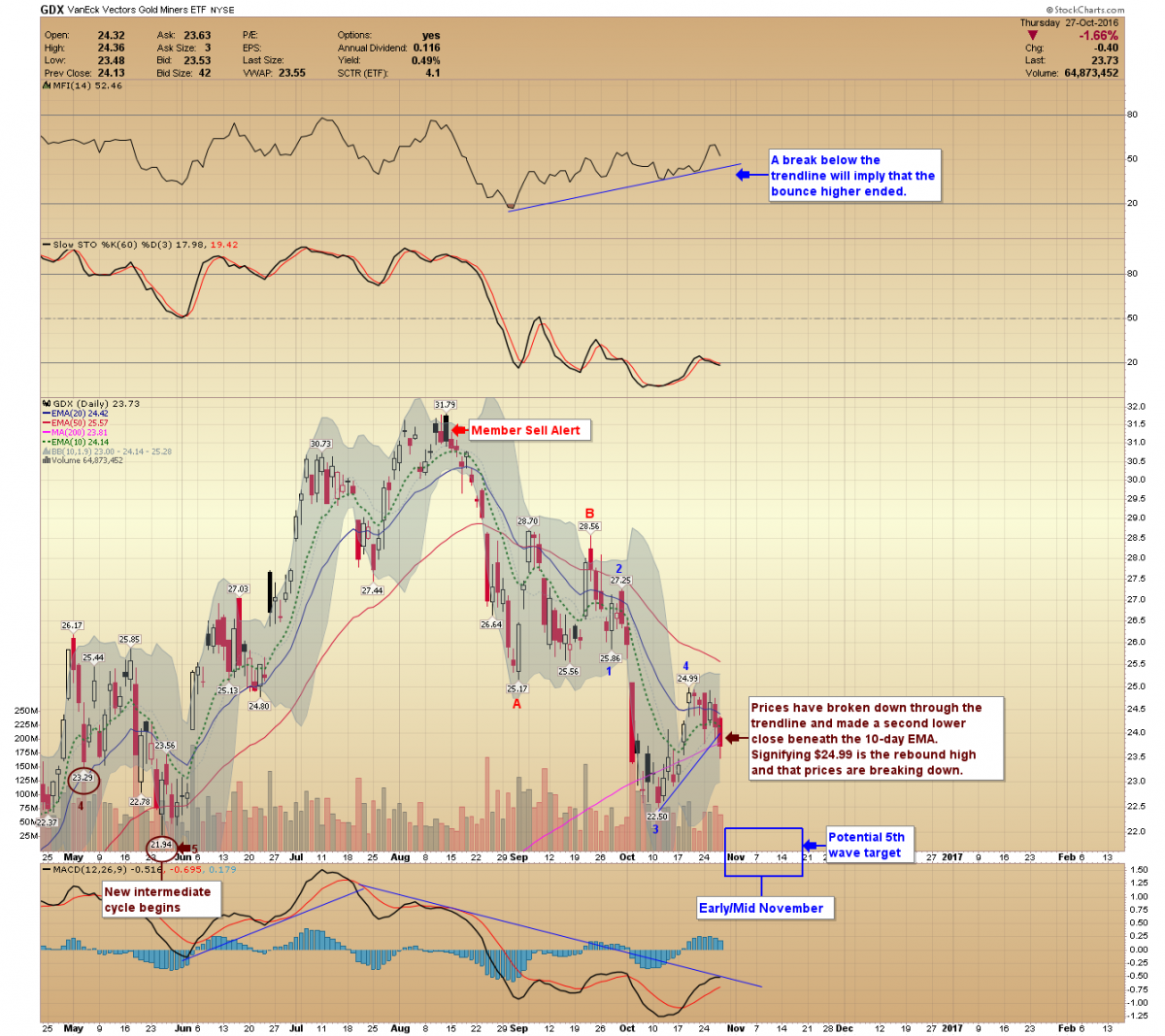 GDXJ
Prices are yet to break below the trendline. We are still calling for prices to reach $35 or lower by mid-November.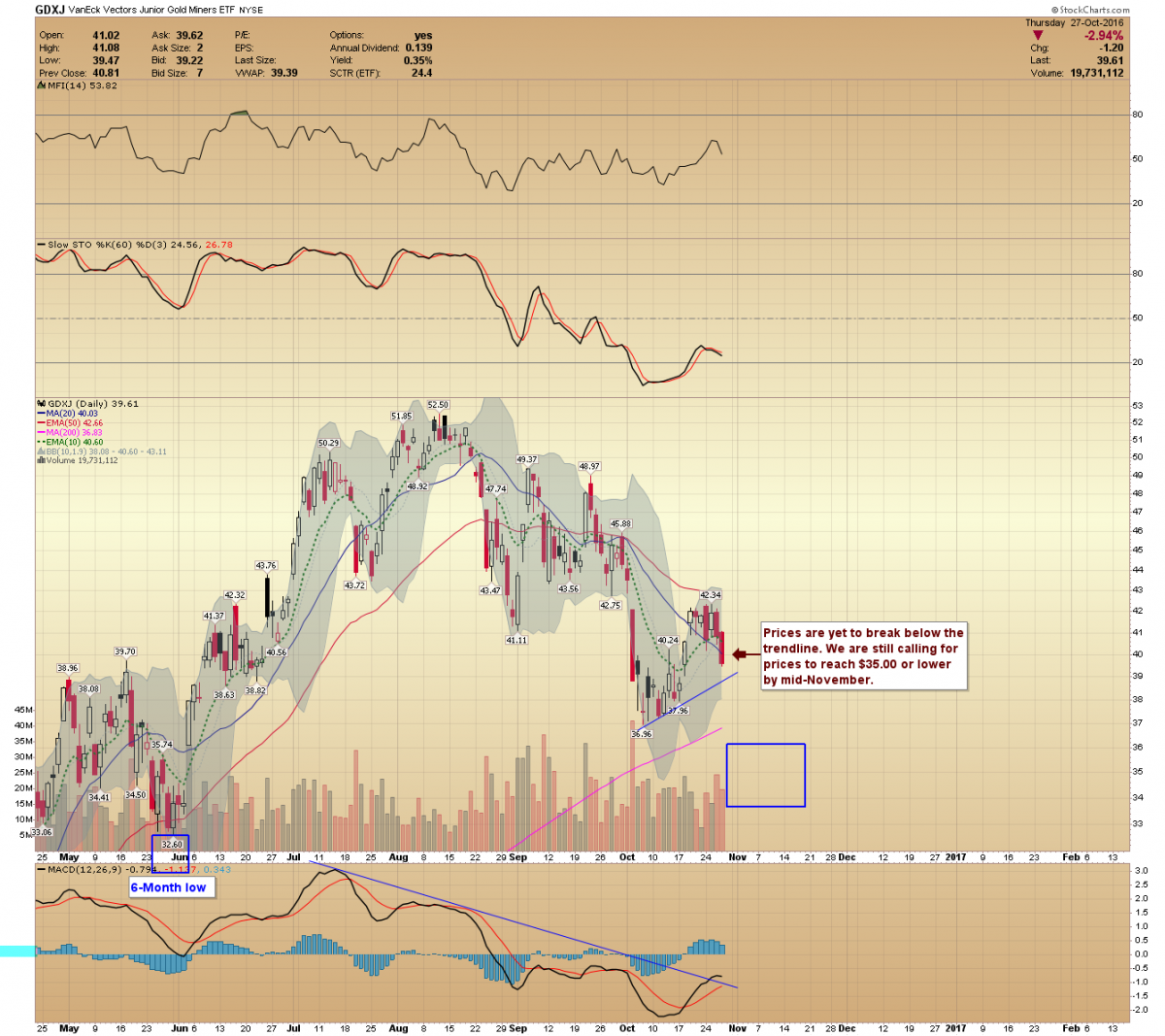 SLW
Silver Wheaton clearly broke below a well-defined trendline today and could target the gap fill at just under $19.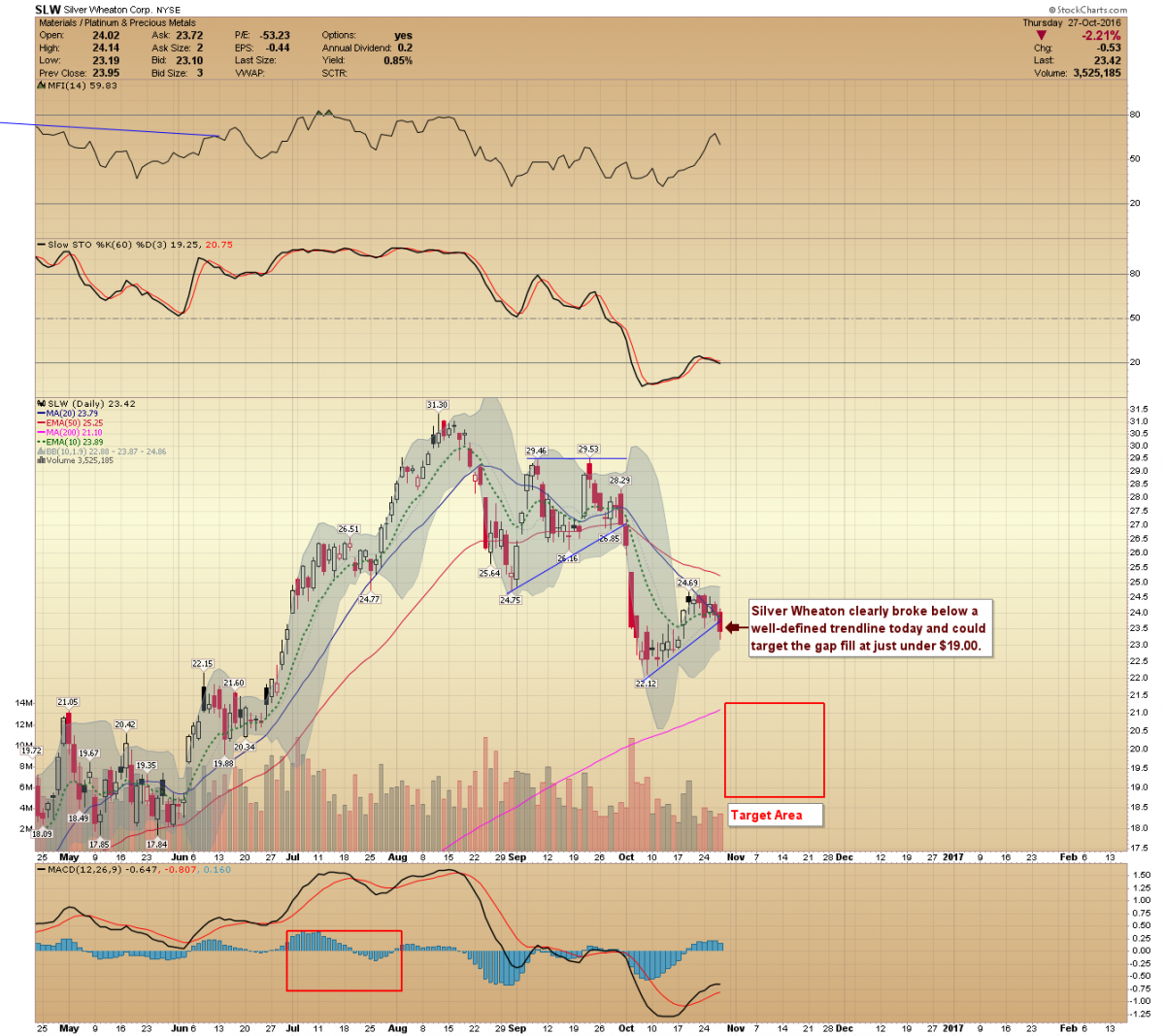 SPY
Prices opened higher but sold off throughout the day and into the close. The structure is slowly confirming that a rollover in progress. We could see a sharp decline around the time of the election and into late November.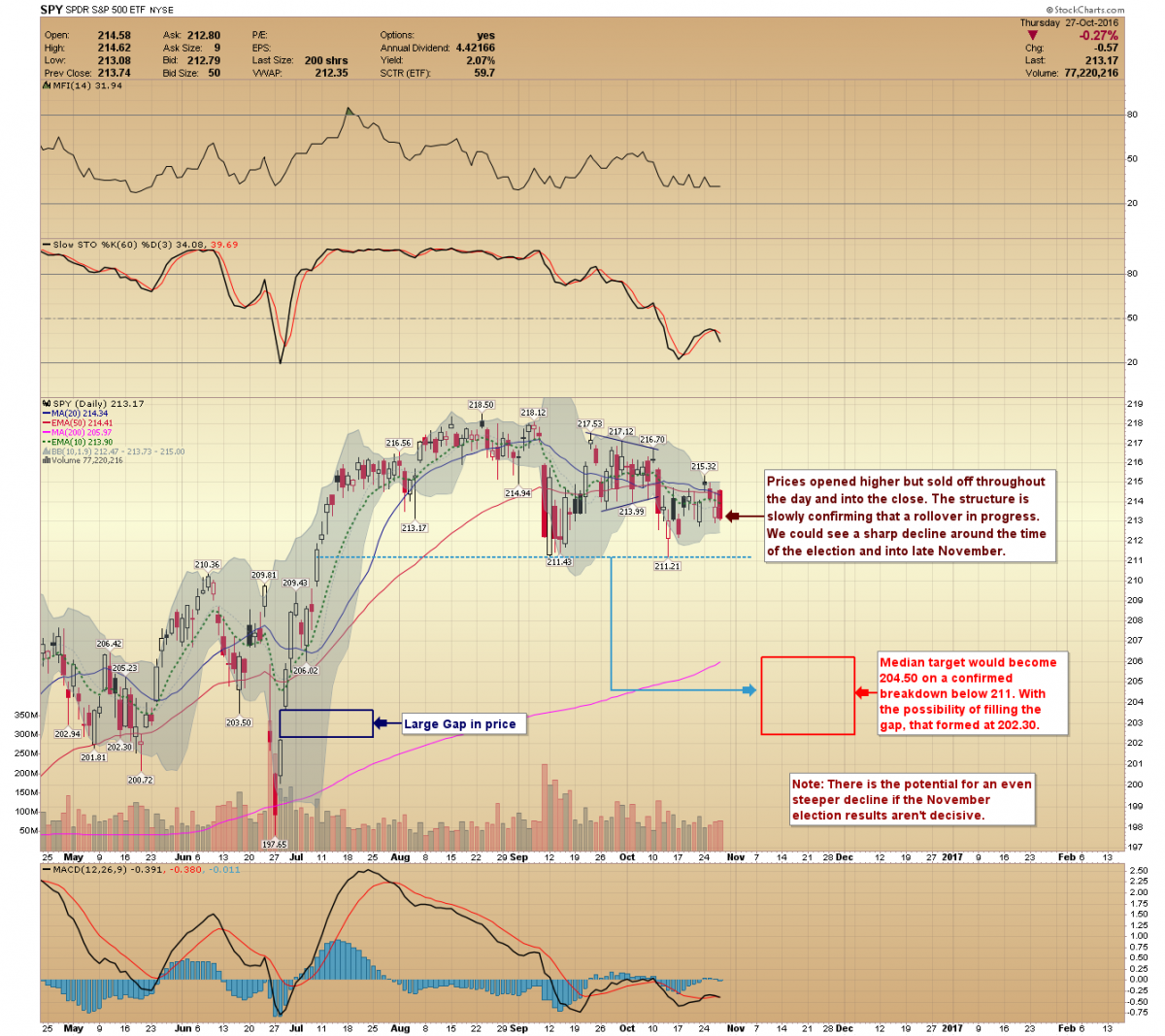 WTIC (Crude Oil)
Prices made the second lower close below the 10-day EMA yesterday, and it looks like $52.22 is the cycle top. We expect prices to trend lower until late January 2017. We need to see a few more weeks of price action to determine the target zone. Nevertheless, prices should at least drop below $40.00.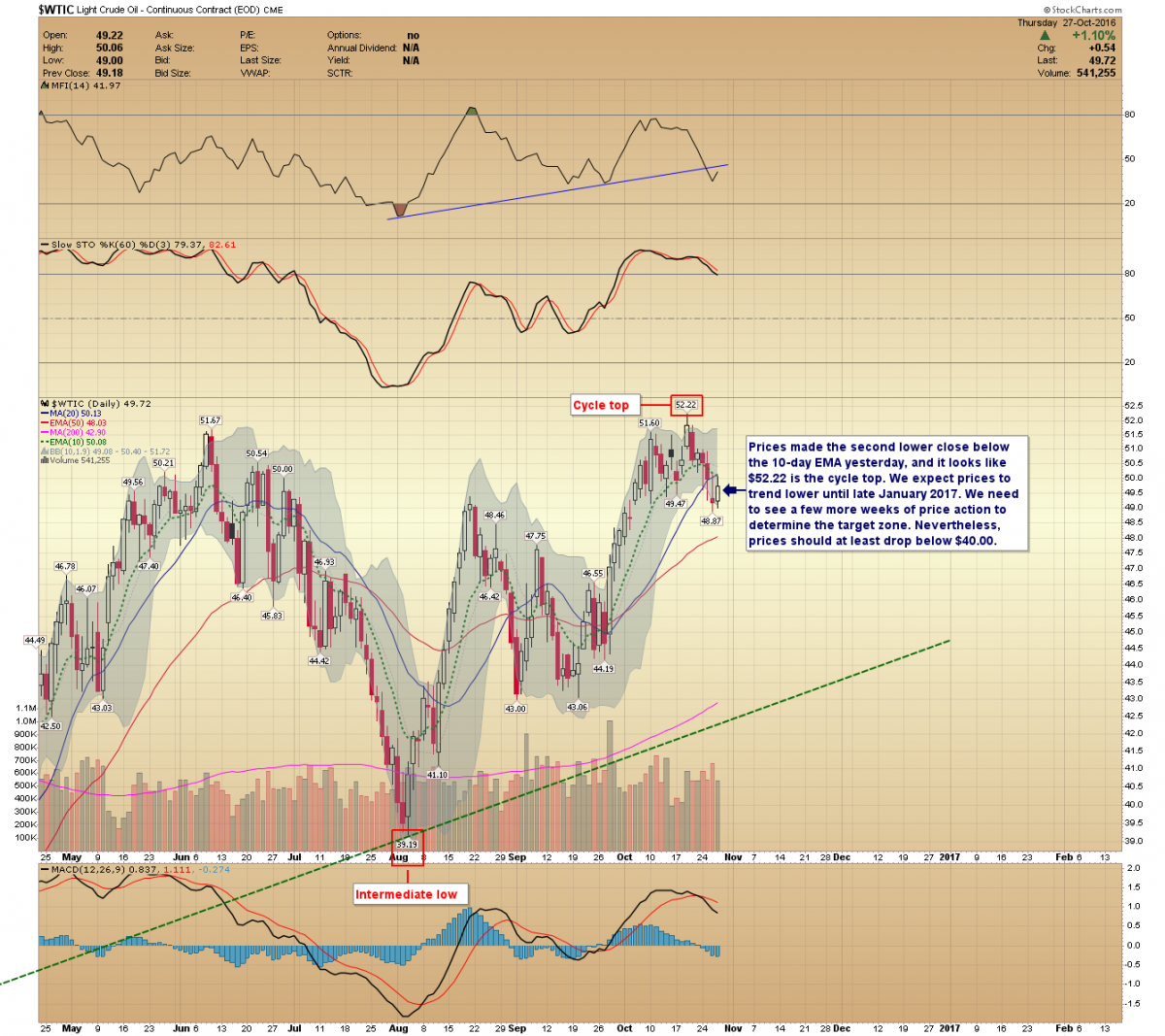 Ideally, precious metals and miners will continue lower today (Friday) as confirmation, but it's certainly not a requirement.
******** 
Gold-Eagle provides regular commentary and analysis of gold, precious metals and the economy. Be the first to be informed by signing up for our free email newsletter.
Free Gold-Eagle Newsletter!
Fresh weekly insights on gold, precious metals, and the economy
Leading authors from around the world
Always free
Stay informed!
More from Gold-Eagle.com: