Gold Prices This Week And Next Week's Outlook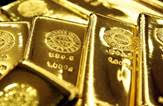 Let's take a quick departure from gold into the hysterical world of Bitcoin. Multiple emails received last week noted concern about Bitcoin's effect on gold. Below are my responses.
Here Are My Views on Bitcoin (we note that the gurus are now weighing in, which is a sign of terminal mania)
https://nftrh.com/2017/12/08/here-are-my-views-on-bitcoin/
Bitcoin: Which Thing Looks Like the Other Thing? (we note ramping public search interest in line with BTC/USD's price)
https://nftrh.com/2017/12/08/bitcoin-which-thing-looks-like-the-other-thing/
While I'm inserting links, pertaining to the 3 Amigos, which are actually 3 macro indicators currently bullish for stock markets and risk 'on' and bearish for gold and risk 'off'. But it is the Amigos' destinations that would be of interest to would-be gold bulls. This post boils it all down to a simple, easy to read update.
3 Amigos Update
http://www.gold-eagle.com/article/three-amigos-update
On To Gold And Silver…
The monthly gold price is dropping to test the breakout from the wedge consolidation. As noted at the time, it was always going to find resistance in the mid-high 1300s due to the significance of that resistance (as a potential bull market gateway).
In-month, the price has dropped below the mid-Bollinger line, which can open up the 1165 area as a remote possibility. But notice the growing volume. There is more interest in gold (both positive & negative) than the sideways price might lead us to believe. ADX shows a washed out downtrend and a most preliminary uptrend (+DI vs. –DI), which is being pressured now.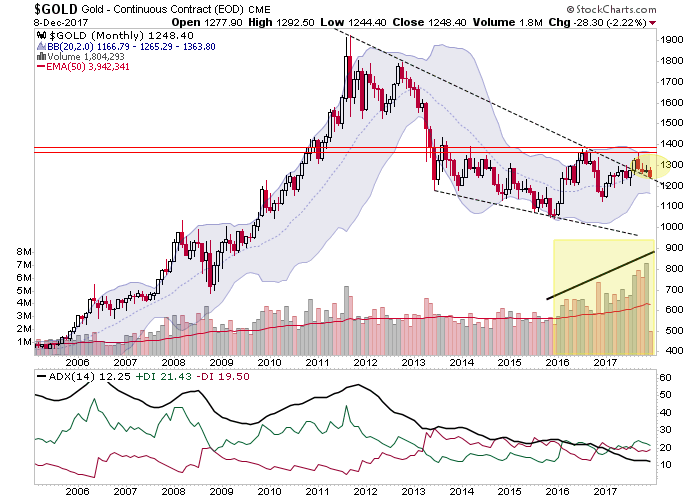 Gold (daily) is on a plunge with the bounds now in the 1200 to 1220 range, because our long-held downside target (SMA 200) got blown out. As with the miners this can feel scary to those heavily positioned but I think it bodes better for the post-correction bounce/rally than if it had bottomed at a nice, comfy level while still under pains of bad fundamentals, which it is.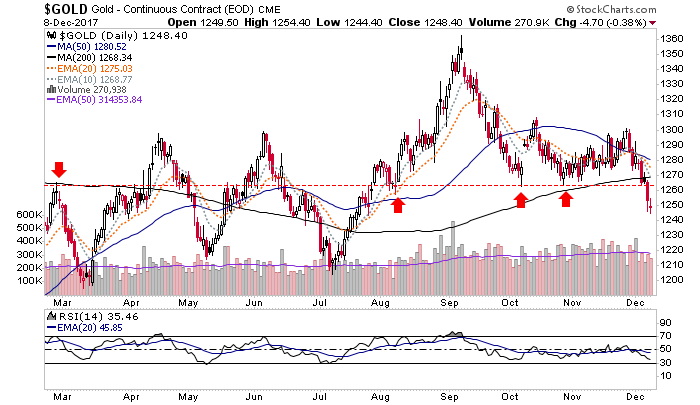 Silver sheered through important support and is leading the metals' downside. Hence, it should be watched as the sector leader when it is time to bounce or rally.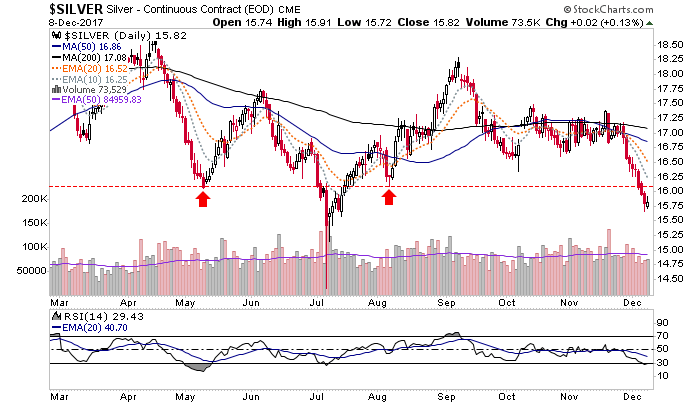 So far, no dice on silver leadership. The question is whether or not the Silver/Gold ratio became oversold enough to launch a sector rally. This is inconclusive.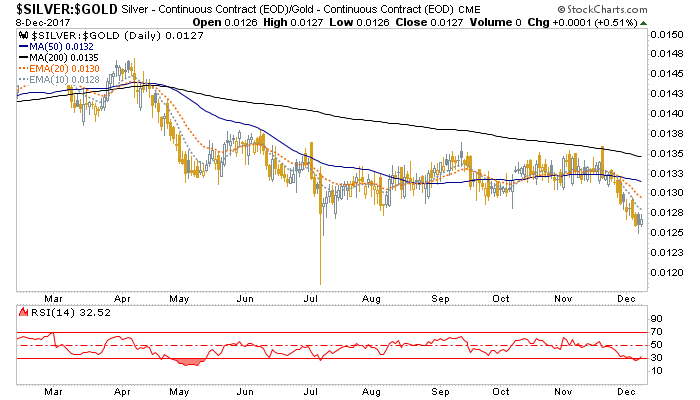 The Commitments of Traders for gold and silver jumped in the right direction for a future contrarian buy on the metals as Commercial traders reduced net shorts and large Speculators reduced net longs. Below is the view of the gold price and the configurations of Producers/Dealers (AKA the Commercial traders) and the Managed Money (AKA the large Speculators) from Barchart.com.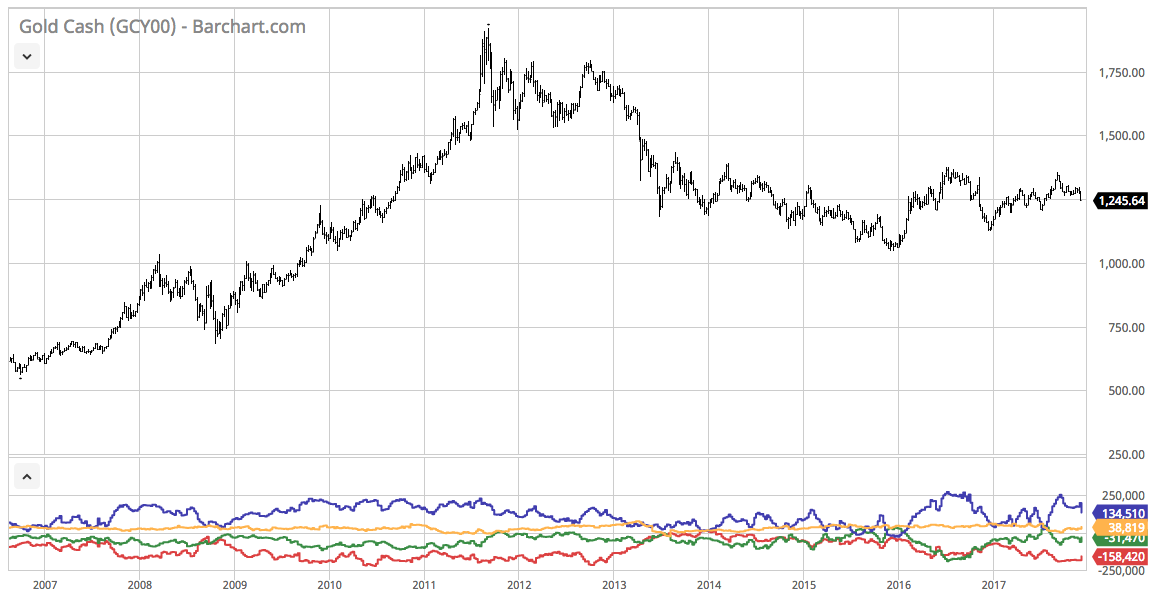 Silver is where it gets interesting. As the metal led to the downside and some very significant Commercial short covering and large Spec long reduction (to put it in a highly technical term, they puked) went on. There was additional downside after data collection and we can confidently state that silver's CoT situation is now anything but dangerous.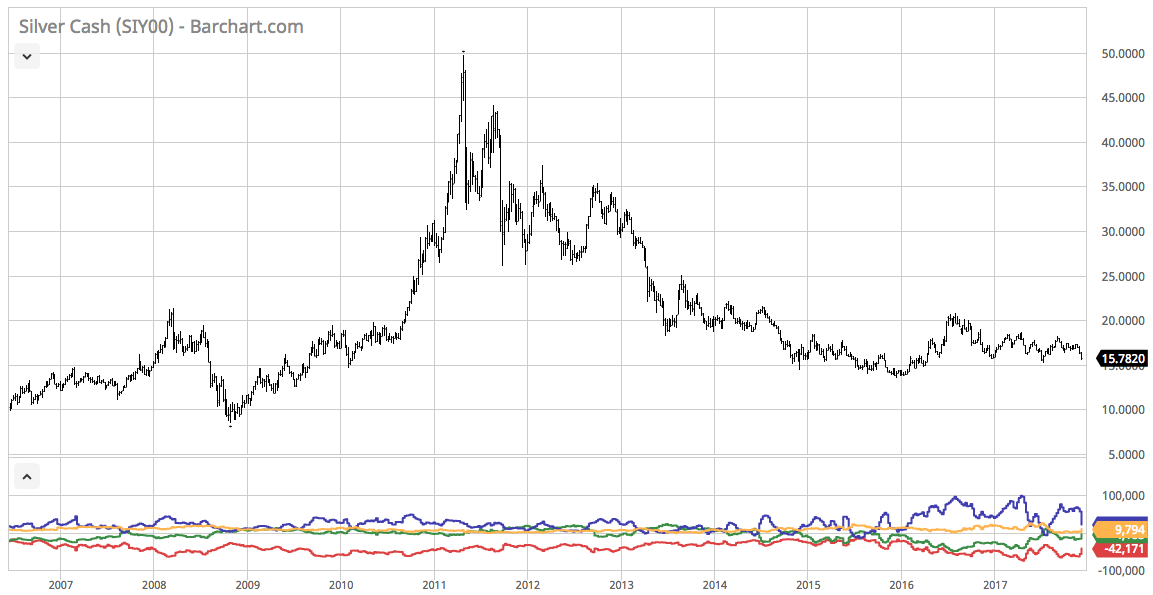 Still, it is at the end of the CoT trend that that price changes occur. There could be a further tick toward CoT improvement before the bottom is reached, but here is the thing… as indicated by silver, which would lead the next rally, risk vs. reward is very much improved.
As a final note, be aware that in line with sector and macro fundamentals (poor) and much technical resistance above, any seasonal rally to come in December or January would be viewed as a just that, a rally, and not the new bull market leg. Of course, with the rate that data are flying around the macro (ref. the 3 Amigos) it's all subject to revision as we manage the ongoing process.
********* 
Gold-Eagle provides regular commentary and analysis of gold, precious metals and the economy. Be the first to be informed by signing up for our free email newsletter.
More from Gold-Eagle.com: