Gold Prices This Week And Next Week's Forecast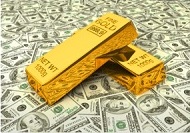 Gold prices should have broken through $1,300 last week. It was only through abject market rigging that it didn't.
The single biggest market rig currently is for "someone" to slam the VIX lower to force risk parity funds to buy stocks. It's fairly clear that the "someone" is a large bank acting as proxy for the Fed. The fact that these rigs become more pronounced around Fed announcements/ meetings only confirms that it's someone "in the know" taking orders.
Here's How The Scheme Works…
If you're unfamiliar with risk-parity funds, they are meant to achieve "risk parity" for investors by buying or selling stocks and bonds based on the perceived risk in the markets via the VIX.
If the VIX is falling, meaning the perceived "risk" in the markets is falling, these funds sell bonds and buy stocks. If the VIX is rising, meaning the perceived "risk" in the markets is rising, these funds BUY bonds and SELL stocks.
The problem with all of this is that these actions are ENTIRELY based on algorithms, NOT human decision making. Put another way, whatever the VIX does, these funds will be buying or selling stocks and bonds without judgment.
All told there are over $400 BILLION allocated to these funds globally. So… if you want to force a stock market rally, all you need to do is push the VIX lower and BOOM! You've got $200 billion or so in buying pressure hitting the stock market.
You can see this scam in the chart below: anytime stocks begin to break down, someone SLAMS the VIX lower. This is ridiculous because the VIX should be RISING when stocks are breaking down. Instead, it suddenly reverses for no reason leading to indiscriminate buying of stocks.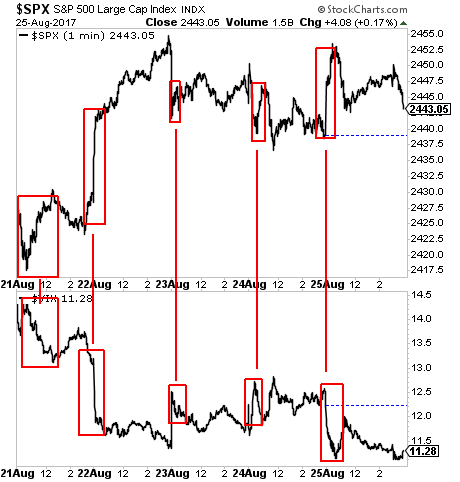 This is market rigging plain and simple. And in the last week it's been more pronounced than usual as the Fed clearly gave orders to prop the markets up in anticipation of the weekend Jackson Hole meeting.
While the market rig primarily focuses on stocks, it also has the benefit (as far as the Fed is concerned) of suppressing gold as big banks use this scheme to also slam gold lower (gold prices, like the VIX, are a measure of fear in the financial system).
As a result of this, gold got slammed multiple times last week particularly during the larger VIX slams.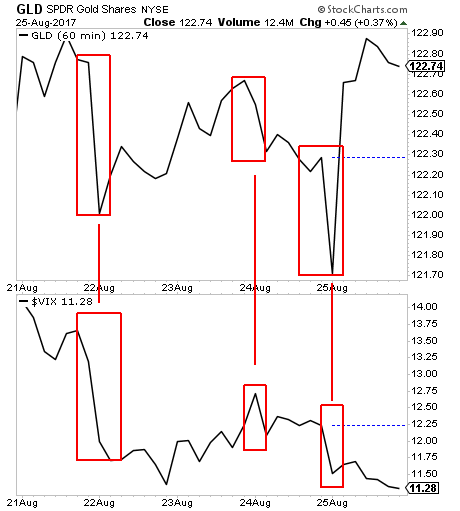 It is quite impressive that despite this abject rigging, gold finished the week slightly up (0.39%). And with the Fed's Jackson Hole meeting now over, gold can finally break above resistance at $1,300 and begin its move to $1,325.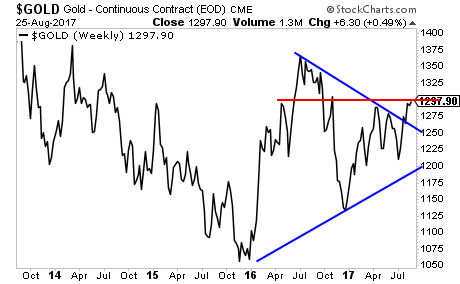 This concludes this week's gold review and forecast. Until next week!
Courtesy of Phoenix Capital Research.
********
Gold-Eagle provides regular commentary and analysis of gold, precious metals and the economy. Be the first to be informed by signing up for our free email newsletter.
More from Gold-Eagle.com: