Gold Prices This Week And Next Week's Forecast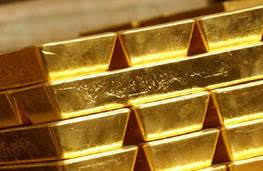 Last week we wrote:
We remain very bullish gold into year-end, but it looks like we need a final flush to get rid of the momentum players. That final flush should complete this week.
Sure enough, we got that final flush, with gold dropping nearly 1% last week touching a low of $1,269.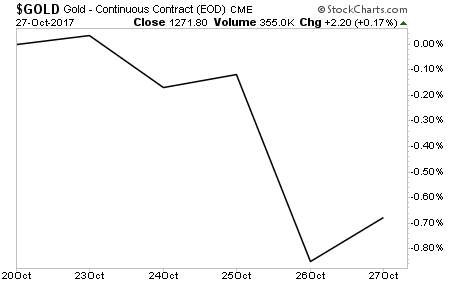 It is possible we see a little bit more weakness early this week, but gold is now:
Touching its lower Bollinger band.

On a "Buy" setting regarding its MACD.

Sporting a Slow Stochastics of 20
As the below chart shows, every time these three metrics have lined up for gold in the last year, it has marked a bottom of sorts (usually gold rallies between $35 and $140 depending on how oversold it is).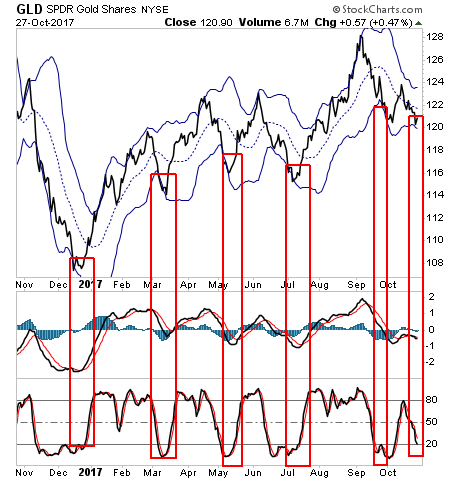 As oversold as gold is, Gold Miners are even MORE oversold, sporting all three metrics as gold (touching lower Bollinger band, "buy" on MACD and reading of "20" on Slow Stochastics) as well as being oversold on their RSI.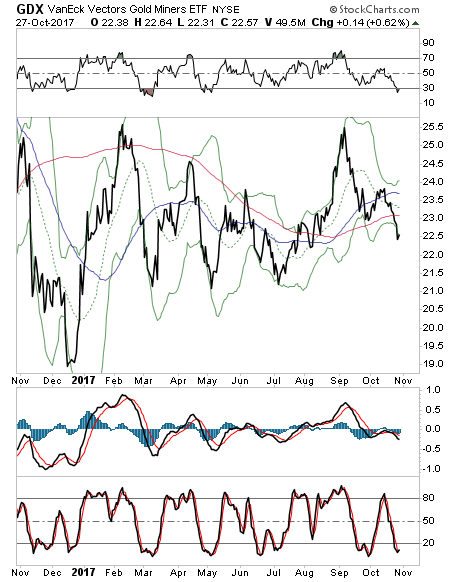 Moreover, the Gold Miner to gold ratio has just broken down out of a massive triangle pattern. However, as you can see, it's already beginning to turn up. If this proves to be a false-breakdown, then we can expect to see a "rip your face off" move up in Gold Miners in the next four weeks.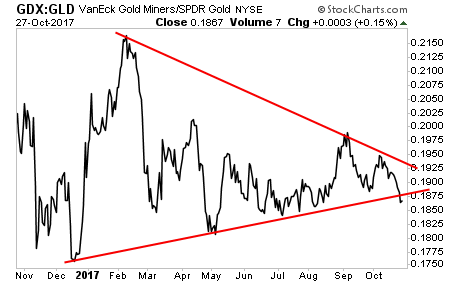 So while gold should definitively bottom this week, and is showing the potential for a significant bounce here, Gold Miners look like they could post a truly violent move.
Put simply, gold's next major move should see us rally to $1,300. What happens there, remains to be seen. But the odds are STRONGLY favoring that the leg is "up."
On a final note, I'm positively thrilled to announce that my book, The Everything Bubble: The Endgame For Central Bank Policy is now officially available on Amazon. Click here to pick up a copy.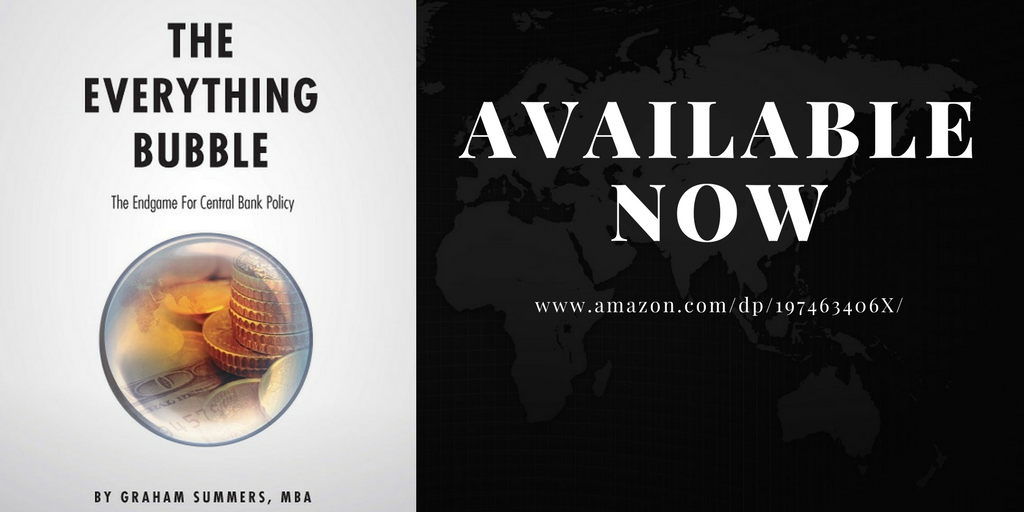 Graham Summers
Chief Market Strategist
********
Gold-Eagle provides regular commentary and analysis of gold, precious metals and the economy. Be the first to be informed by signing up for our free email newsletter.
More from Gold-Eagle.com: