Gold Sitting Low Ahead Of "Brexit" Vote: What To Watch For Thursday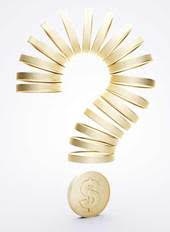 Tomorrow in the UK, a major vote that could have similarly major repercussions on the global financial system will take place: The decision whether or not Britain will exit the European Union - whether it will "Brexit" or "Bremain."
The idea of a UK not in the European Union has been a source of worry to many, including billionaire George Soros, who see potential economic disaster if the country doesn't remain.
For those who foresee economic disaster, gold has been one of the few safe havens. But increasing investor demand hasn't pushed gold's price up too high—in fact, as we see today, the price of gold is far off from its recent trip above $1,300 per ounce and back to about $1,260 - perhaps as investors wait to see what will take place with the vote.
With current polling and surveys showing a slight preference for Britain to remain in the European Union—which some people believe would promote more stability in the region and generally avoid any potential market crash - there is always the possibility of very little movement for gold in the coming weeks.
But with a potential Brexit also in the cards, gold investors should be very wary and watch the news.
Gold Hits A Two-Week Low Before The "Brexit"
MarketWatch, always quick to watch gold, notes that the precious metal has hit a two week low ahead of the Thursday vote: "Gold for August delivery slipped $3.70, or 0.3%, to $1,268.80 an ounce, with prices poised for their lowest settlement since June 8. The SPDR Gold Trust ETF was up 0.1% Wednesday."
According to MarketWatch, it's the "perceived stability" of the vote—the possibility that Britain is leaning toward staying in the European Union - that has kept gold lower. Generally, gold is seen as the hedge against a potential market correction of Brexit does indeed go through. To this point, a lower price of gold may be an indication that the market doesn't believe that the U.K. will really exit the E.U.
George Soros On The "Brexit"
George Soros, who's become even more of a player in the precious metals market as of late - as regular readers of this space will recall—has urged the U.K. to remain in the European Union. Writing for the Guardian that "The Brexit crash will make all of you poorer," the billionaire believes that a Brexit will lead to a weakened pound as well as a lower standard of living for Brits.
David Cameron is also amongst the list of names who wants to keep things as they are, saying that "Brits don't quit." Even celebrities David and Victoria Beckham weighed in on the issue, believing that the U.K. should remain where it is.
Whatever happens, tomorrow could be a major turning point for the markets in 2016…one way or another. And if you believe that gold is one of the few true hedges against potential corrections like this, a two-week dip may be an intriguing buying signal - and with the vote only a day away, time is short.
More from Gold-Eagle.com: