Signs Of Life In The Price Of Gold?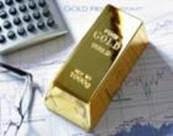 Although recent gains in the stock market, it seems every day we see a new record set for the Dow Jones Index closing. Consequently, I have suggested that gold investing is largely forgotten for the end of 2016, but there may be some signs of optimism for the yellow metal. Despite an interest rate hike in December potentially looming from the Federal Reserve, some investors are finding signs of "life" in the price of gold, especially as it pertains to gold's price for the coming year.
Banking On Prosperity: A Solid Investment?
The Dow Jones Industrial Average continues to set new highs. Moreover, early morning indications on Wednesday showed very few signs of stopping with modest gains. Although these modest gains could easily be wiped out by an afternoon dip, one thing is clear: stock market investors are happy with the results they've seen since the presidential election.
A stronger dollar has also meant greater purchasing power for US investors buying stocks on the New York Stock Exchange and the NASDAQ.
With all of this positive news for the stock market and the US dollar, a precious metals investor might expect to see gold continuing to sink. But instead we see some signs of persistence. BullionVault pointed that out yesterday morning, perhaps thanks to a decline in bond prices.
With the US dollar so strong, one might expect gold to be even lower. But instead, gold is holding onto its prices from last week. Some may interpret this as signs of life.
Uncertainty In Europe: Good For Gold?
The recent "no" votes in Italy, which resulted in the Prime Minister announcing his resignation, have signaled to some investors that the Eurozone may see some political instability in the coming year. After Brexit sent investors flocking to safe haven investments like gold, that news could potentially be good for the price of precious metals.
Yet Investing.com points out that the "no" vote in Italy didn't send gold prices up like one might expect.  This suggests either that investors are not concerned about the shakeup in Italy, or that other market factors are continuing to put downward pressure on the price of gold.
Even so, some forecasts put the price of gold for 2017 as potentially a bargain, with Haywood Cheung Tak-hay of the Chinese Gold and Silver Exchange Society foreseeing even $1,500 prices in 2017. Such predictions, of course, should also come with a grain of salt.
Gold Throughout 2016
Although the price of gold has moved down in the latter portions of 2016, erasing some of the substantial gains it had made this year, the overall trend on the year remains upward. And what has it taken to get gold even down to this point? Record highs in the Dow Jones Industrial Average. If this trend continues, there may still be signs of life in the price of gold, as the DJIA cannot be expected to maintain record highs forever. Those investors who think that stock markets will always go in an upward straight line have a way of learning the hard way that the markets are not so predictable.
More from Gold-Eagle.com: