Silver Price Forecast: Beware Of These Forecasting Myths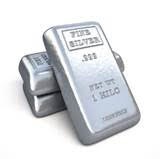 Where is the price of silver headed? That question gets at the heart of your philosophy as an investor. For many, there are just a few key market factors to look at as you evaluate silver from a zoomed-out, comprehensive view. For others, thanks to issues like psychological factors micro-trends and price resistance are just as important.
Let's look at silver's performance to see if, in building a silver forecast, we can disseminate some of these myths:
The Myth Of Round Numbers
Many analysts seem to base their precious metal forecasting—and indeed, total market forecasting—on round numbers. With silver currently approaching $18 per troy ounce, it's tempting to believe that there will be resistance to that price at that point. Much like a retailer lowering a price from 20 to 19.99, numbers can have a great psychological impact.
But does that really drive markets like silver? Let's look at its recent performance: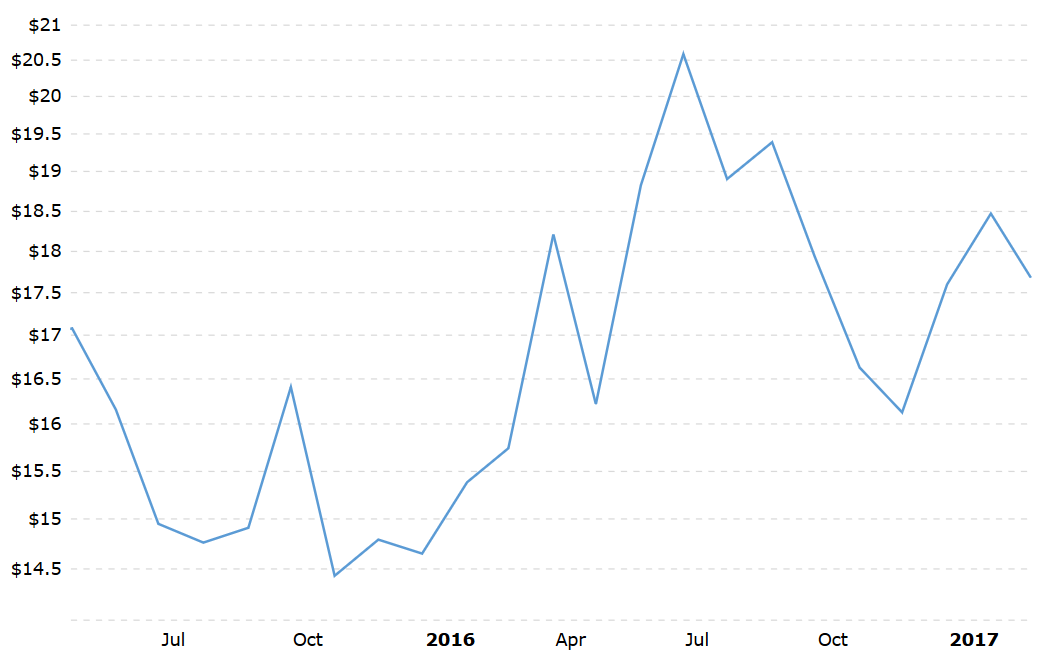 Source: MacroTrends.net
What's important to note here is that, when you zoom out, silver seems to move through positive integers without regard to these psychological barriers. Jumps and spikes through smaller integers happened just as quickly as bumps above $20—and back down. Unless you do regular, high-paced trading, there's a good chance that these psychological barriers shouldn't really impact the way you invest.
There are simply too many market factors at work in the price of a commodity like silver to say that psychological motivations such as round numbers are driving action.
The Silver-Gold Ratio: A Predictor Or A Macro Trend?
In many places—even this own space—you've likely seen that a high ratio of the price of gold to silver, or a low ratio of silver to gold, means that silver is underperforming gold and that, in the long run, it means that silver may be due to an uptick. But there should be some caution with this prediction. First, the price of gold itself is not fixed; it is a dynamic variable that can move up or down on its own.
Second, these ratios are historical trends. And history is under no obligation to achieve equilibrium in the short-run. Though a low ratio of silver's price to gold's might be good for your silver optimism, it should be on a long timeline.
Without These Myths, Where Is Silver Heading?
Removing these bad assumptions from our silver forecast, we have to look at other elements—such as the strength of the U.S. dollar—to get a gauge for where silver might be heading. Bookmark Silver-Phoenix500's charts page (which includes the dollar index chart) to get a better handle on where precious metals are going and where they might be headed. A lower dollar tends to make upward room for silver and gold alike. As of this morning, there was a dip occurring overnight that's worth watching. But as you know from many of the myths just stated here, it's better to watch for macro trends in silver than assume that one simple uptick somewhere else provides all the buying signals you need.
********
More from Gold-Eagle.com: