Silver Price Forecast: A New Wrinkle In Precious Metals Thickens The Plot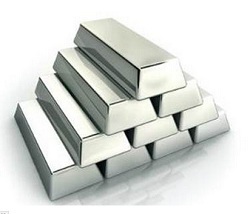 When forecasting the price of silver, we often have to look at long-term trends or even review previous months to get a context for where the price may be headed. But this silver forecast will be different. Not only is there interesting movement in the price of silver that bears watching, but a new wrinkle in the precious metals market needs to be explored:
London Metal Exchange To Publish Gold, Silver Reference Prices
The LME, or London Metal Exchange, is set to publish silver and gold reference prices, according to a report at Reuters. Typically, the dominant presence here is the Intercontinental Exchange, or ICE. With ICE setting the London Bullion Market Association gold prices and silver prices after beating out LME's own bid, there is now going to be greater competition in the reference of these metal prices.
This might not mean much to the average investor, who simply looks up the price of gold or silver and finds out what information is there. But to precious metals traders, this can be a very significant development that will bear watching in the coming weeks. It may provide different ways for investors to forecast where gold and silver prices are headed in the future.
DailyFX Sees A Potential End To The Silver Bounce
In an article published Tuesday, DailyFX.com pointed out that it saw silver prices potentially ending their "bounce," which means that the rebound may be officially over. Silver prices didn't take a dramatic turn early after that prediction, which suggests a sort of "holding pattern" may indeed show that this prediction could turn out correct.
By pointing out that these strong movements in the silver price may be nothing but what they call bounces, DailyFX is showing a lot of caution in their reading of the direction of silver prices. With the world markets waiting for more news out of the Federal Reserve as well as watching stock prices soar—thanks to a relatively strong day on Wall Street yesterday—there may be some limit to where silver can go in the immediate future.
Figuring Out Silver's Price In August
With a new month just around the corner, we can review what was a relatively uneventful month for silver in July, with a low going into middle July and a rebound during the latter half. This has been typical movement from silver over the course of the year, with bumps and rebounds typically taking up one-month cycles. Oftentimes we've seen silver dips in the middle of the month before recovering a little lower to end out the month.
If silver continues this trend, the month of August could mean even lower prices for silver. Watching the economic news and the strength of the dollar will be as important as ever, of course, but it's also worth watching how the new wrinkle in silver benchmarks will affect how silver prices are read. If silver is due for a strong second half of the year, there is plenty of room for recovery on the road ahead. 
Gold-Eagle provides regular commentary and analysis of gold, precious metals and the economy. Be the first to be informed by signing up for our free email newsletter.
More from Gold-Eagle.com: