Silver Price Forecast: Is a Rough July in Store for the Precious Metal?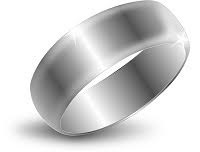 The price of precious metals has been relatively stable for the opening half of 2017, but it appears that the markets are slated to bring gold and silver down to size, at least as we open the second half of the year. This morning, gold is already down a considerable amount while silver continues to move down into the $15 per troy ounce range—a price it hasn't seen for some time.
As we forecast the price of silver, we have to ask ourselves: is more of the same due for July—and beyond?
A "Flash Crash" For Silver
It was late yesterday that we saw silver make another move toward a so-called flash crash, or a sudden dip in prices, notes CNBC. This crash came on the back of the news of silver futures trading far down, with the futures even dipping into the $14 per troy ounce range—prices that are even more startling for anyone suspecting a relatively stable precious metal throughout 2017.
What's to blame for the sudden drop? According to CNBC, there are no easy answers, as "Traders could not name a fundamental reason for the drop, but considered it another case of computer-driven trading that disrupted markets during a period when few were actively trading." Even so, the prices in silver futures seen yesterday should serve as a warning to anyone believing that they've found the dip for silver. It appears there may be more room to go before getting back in on the precious metal.
Waiting for More Economic Data
It may seem at a moot point thanks to these flash crashes, but investors are waiting for more economic data to make sense of everything going on. Noting that both gold and silver were trading down this morning, the article points out that there is plenty of news to wait for when it comes to precious metals prices. But if we're going to find long-term answers for a silver price forecast, these individual economic numbers should be taken as part of a whole, not the entire news story in and of themselves.
Where is Silver Heading in the Second Half of 2017?
With so much of 2017 already past us, there is no reason to expect that 2017 is necessarily going to be a repeat of 2016's strong year in precious metals. Even though the early half of 2017 suggested that precious metals were heading in a positive direction once again, news like we've seen this week can wipe out all of that optimism in short work.
When forecasting the price of silver, it's equally important to pay attention to these signs as it is not to get caught up in any individual day's trading. These "flash crashes" for silver might be worrying, but silver has at least shown some ability to rebound, rather than letting the new prices set the stage. What will bear watching through July and beyond is whether or not silver has the longevity to bounce back from its current dip. 
More from Gold-Eagle.com: