Silver Prices: Fourth Of July Fireworks
I wanted to write a quick update addressing the Holiday price spike we saw in silver prices. Monday trading registered light volume and Holiday trickery in the silver markets. This is often an attempt to run stops and secure quick profits while trading is light. Similar experiences resulted in a short-term price correction. Nevertheless, our primary target still supports a run to at least $22.30-$23.50 before summer ends. Any pullback from here would be viewed as a tempting buy.
Silver Chart
Notice how silver prices stayed above the 10-day EMA in late June while gold didn't? Indeed, a sign of relative strength forecasting the explosive breakout. At the bottom of the chart, you'll see how gold prices made three consecutive lower closes underneath the 10-day EMA.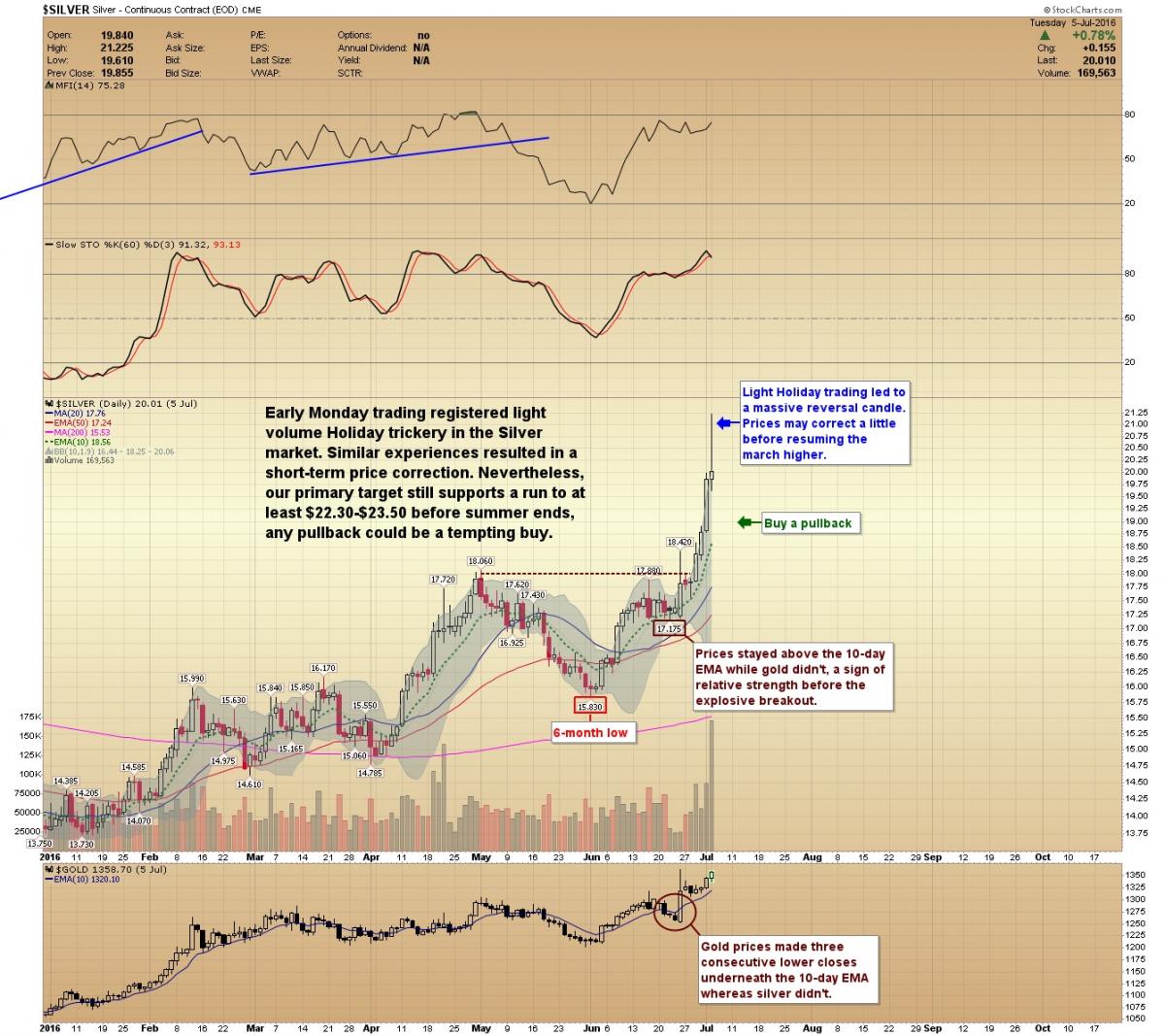 Summary
Silver prices may correct some before resuming their trek higher. However, I don't expect them to drop too far, around $19.00 seems logical, but certainly not below $18.20.
Gold-Eagle provides regular commentary and analysis of gold, precious metals and the economy. Be the first to be informed by signing up for our free email newsletter.
More from Gold-Eagle.com: