Silver Prices Gain Momentum After Latest Jobs Report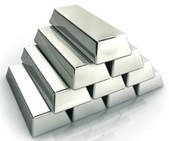 Although in recent weeks, we've used this space to point out that Janet Yellen, chair of the Federal Reserve, may be looking to hike rates this month, a recent U.S. jobs report may have popped the balloon.
The report had been expected to show a gain of some 160,000 jobs, but only showed 38,000 jobs added to the economy—a virtual sliver that shows the trend may be pointing downward. Consequently, gold and silver stocks jumped Friday's news. And today the precious metals haven't shown too many signs of giving up that momentum just yet. (As of the writing of this article, both gold and silver are hovering within a few dollars and cents of their opening price, respectively).
Notable to anyone looking to diversify their precious metals investments was an uptick in silver stocks. As Peter Krauth of Money Morning noted yesterday, silver has seen an uptick after the bad jobs report. One of the reasons according to Krauth? The following chart: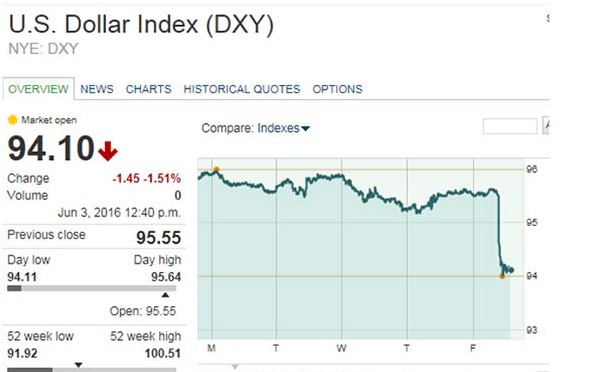 It's not hard to see where the US jobs report hit the dollar. And, as many investors know, both gold and silver have an inverse relationship with the US dollar, because they're priced in that currency. If the dollar is weak, it stands to reason that the price of gold and silver is relatively strong in turn.
But that was just Friday. Now that the markets have had a few days to digest the recent jobs report, what do we see?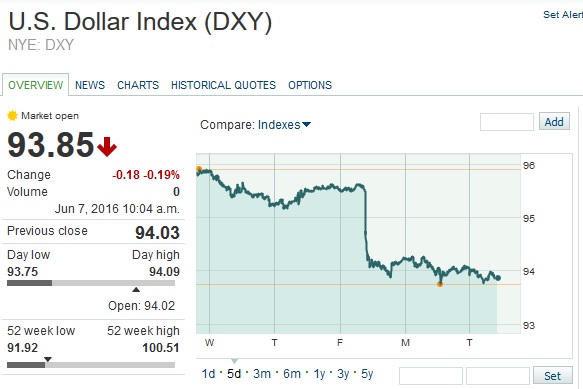 No recovery as of yet. In fact, the dollar has slipped a little more on the day—and slipped overall since the initial dip after the jobs report.
The implication for silver prices is obvious.
The weaker the US dollar becomes, the stronger silver will seem relative to that price. And while the USD has been strong lately—which means it's a good time to buy assets and commodities priced in the dollar.  However, it's not an infallible rule.
That's true despite the recent optimism coming from Janet Yellen. Reports MarketWatch: "The S&P500 notched its best finish of the year on Monday as stocks pushed higher, even as Federal Reserve Chairwoman Janet Yellen said a rate hike following an ugly jobs report on Friday was still a possibility."
Whether or not this will still become a reality after a very shaky economic report took its toll on the dollar remains for silver investors to figure out for themselves. But if you're watching the US dollar and the US economy to get a handle on whether or not you should make your silver investments, it's apparent that June may be a decisive month for determining where the economy and the price of precious metals may go for the remainder of the year.
For some more silver price context, let's look at the recent five-day performances of some popular silver investments:
Silver Wheaton (SLW): Currently at $20.76 from $18.67 on market opening Wednesday…with a sharp jump when the jobs report came out.
First Majestic Silver Corp (AG): Up to $11.69 from $10.50…with a similar steep jump on Friday.
iShares Silver Trust (SLV): Up to $15.58 from $15.20…with a steep jump between Thursday and Friday.
More from Gold-Eagle.com: