There Are Still Pitfalls To Watch Out For In The Metals Complex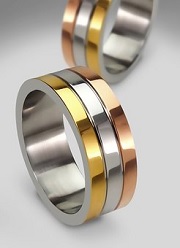 There is no question that the meandering of the metals complex in 2017 has tested many investor's patience.  But, a market does not scream out to the entire complex that it is about to embark upon a parabolic run.  So, it will likely continue to test our patience until wave 3 of iii takes hold later this year.
This past weekend, the GDX followed through rather well in providing us what counts best as a 5 wave structure off the March lows.  And, I have noted many times that as long as 5 wave structures off lows continue to develop in this complex, I have to maintain an immediate bullish stance.
However, that being said, silver is a little concerning to me right now.  You see, if silver continues along its current path, without a pullback, directly to the 18 region, that can be considered a 3 wave structure, right into an a=c target.  If it drops strongly from there and breaks below the 17.65 region (.618 extension of the current rally), it would suggest this recent action has all been corrective, and a drop to the 16.30 region would become quite likely. How that drop develops will provide clues as to whether 16.30 will hold as support.
The same applies to the GLD.  If we continue higher to the 120.40 region, and then turn back down strongly below 118, that would also sway me into thinking this rally is corrective, and we can head back down to the 113/114 region.
So, my ideal path for the complex would be to see a corrective pullback across the entire complex.  I would prefer to see silver, the GLD and GDX all pullback correctively over the next week for a 2nd wave.  But, if no pullback should be seen, and GDX takes out last week's high before seeing a more defined corrective pullback, then we have to watch how silver handles the 18 region, and how GLD handles the 120.40 region. 
Ideally, as long as the GDX continues to drop correctively, and maintains over the 21.50-22 region in the pullback, then I can maintain my strong bullish bias.
I am going to reiterate my constant perspective in this complex:  As long as we continue to develop 5 wave structures off lows, then I will maintain an immediate bullish bias.  But, since I don't like to go through life wearing blinders, as doing so can often lead to quite painful results, I am going to maintain an eye towards the pitfalls outlined herein over the coming week.
More from Gold-Eagle.com: