Uncertainty Around World Contributes To A Bullish Rise For Gold Prices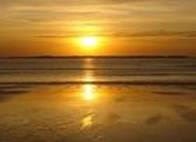 As has been the case throughout 2017, there has been no shortage of attention-grabbing headlines. In the past weeks, the headlines were consumed by tragic incidents in the U.K. specifically, which has led some to see uncertainty in the global markets. Traditionally, this kind of uncertainty tends to lead to a surge in hedge investing, which pushes up demand for precious metals like gold.
But is gold's recent rising price really a result of recent headlines, or is there more at work? As it turns out, there are a lot of interesting things happening in today's market that merit watching. Let's take a closer look.
Where We're At: Gold Storming Toward $1,300
Just last week, gold was standing at a healthy point in the middle of the $1,200 per troy ounce range. Although this is a relatively high price for gold historically, there seemed to be few signs that gold's price would certainly head northward again outside of speculation. But a rising price today (Tuesday the 6th), fueled by a notable surge in gold prices, has everyone reevaluating gold's chances for the summer.
Although it's tempting to see the news of terrorism and unrest across the world as the main contributor to this rise in prices, some experts are seeing other elements at play here. Sam Laughlin, a precious metals trader at MKS, noted that geopolitical events may be important, but it's also important to pay attention to "generally light positioning" as well.
The Cost Of Instability
Reuters does see jitters at play. Noting that treasuries have decreased and that the U.S. dollar index specifically has fallen (no surprise there, given gold's increase) to seventh month lows, Reuters sees the instability overseas as contributing to a lack of confidence in the main markets, which in turn pushes investors to hedges like gold and silver.
What's notable right now is that the stock markets have not moved too drastically in one direction, with the Dow Jones Industrial Average still above 21,100 points and the Nasdaq down only a few points. One might expect gold to perform as well as it has this morning with a similar dip in stock market prices, but clearly that's not what's on investors' minds just yet. It may be indicative of a short-term bull run for gold.
Are The Fundamentals Present For A Jump Well Above $1,300?
With gold approaching an important psychological barrier, it's natural to ask if gold might be headed there quickly—and may even go beyond. Although some experts, as the Week noted in the link above, see modest goals for gold currently, it's not a stretch to imagine that gold can continue this streak for a week.
It may be pulled back down to Earth by a Federal Reserve interest rate hike, but now a wrench has been thrown in that too—with a U.S. jobs report showing lower-than-expected numbers, there's a possibility that the environment might not be ripe for another interest rate hike. That could be bullish for gold and silver, especially if the summer of '17 continues much in the way that it started. 
More from Gold-Eagle.com: