What Drives The Price Of Gold?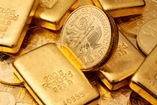 I have to tell you that I had a hearty chuckle this past week when perusing some of the mainstream articles recently written on gold and it prompted me to write this article.  You see, much of what is written and thought about what drives the price of gold has been wrong for years.  And, even though the long term bottom may have been struck, the common "reasoning" continues to prove itself wrong.
Demand In China And India
As many of you know, the decline we experienced from 2011-2016 in the metals saw the price of gold cut by 40% and the price of silver cut over 70%.  For those that have been involved in the market during the correction between 2011-2016, you likely have read dozens (and I may be conservative in this estimate) of articles suggesting that the strong buying demand in China and/or India is about to make gold skyrocket.  In fact, I would not be shocked if you could find at least one article stating this conclusion every month during the 4-year decline.
Yet, this fundamental factor meant absolutely nothing to the price of the metals, and I continually reiterated through the years to completely ignore it.  Government buying and selling has historically been a contrarian indicator.  In fact, I have already begun a follow-up article entitled "What Can We Really Learn About The Price Of Gold From Government Action?"
Gold Demand Has Dropped
But, what actually made me chuckle this weekend was the Chinese demand numbers noted within an interesting article I read by Lawrence Williams.  Within the article, Mr. Williams came to the conclusion that Chinese demand for gold has dropped 18% this year.  He also alluded to a drop in gold demand in India as well.  And, for those that have not noticed, gold has experienced its strongest rally in 5 years during that time.
Ignore Demand Fundamentals
Some of you may even be able to hear me chuckling as I write this now.  I mean, is there a better indication that one should simply ignore these fundamental factors when analyzing the metals? Let's be honest folks.  Demand for gold in China and India was supposedly soaring while it's price was declining, and now that the price has begun to soar, we see the Chinese and Indian demand dropping!?
I have said it many times and I will continue to say it:  fundamentals can often have you looking the wrong way in the metals market.  Rather, market sentiment has been, and will continue to be, a much better indicator of market direction.
(And, for those who still want to claim that "manipulation" explains why fundamentals did not work, please re-read Market Manipulation and a Dark Secret Finally Revealed.
********
Gold-Eagle provides regular commentary and analysis of gold, precious metals and the economy. Be the first to be informed by signing up for our free email newsletter.
Free Gold-Eagle Newsletter!
Fresh weekly insights on gold, precious metals, and the economy
Leading authors from around the world
Always free
Stay informed!
More from Gold-Eagle.com: