Will India Cause The Gold Price To Reverse Directions?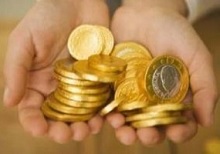 India is a very important nation when it comes to gold. In general the country boasts one of the highest levels of demand for the precious metal. However, this year has been a bit different. Nonetheless, things are changing, and it could put a floor on recent declines that we've seen in the precious metal. Today, we'll talk about why India is so important to gold, what has changed recently, and why this could send gold upward yet again.
India's Relation In The Gold Market
India is very important when it comes to gold. First and foremost, the nation happens to be one of the largest buyers of the precious metal. However, This nation's relation to the metal goes far deeper than that.
The truth is that buyers in India tend to create a floor in the gold market. Historically, India's gold buyers don't buy gold at high prices. When gold prices rise, the country's largest buyers tend to stay away from the market. While they are away however, they are watching closely, waiting for a correction to create a better buying opportunity.
In fact it seems like buyers in the country have been waiting for that correction all year. As the gold price climbed from around $1,000 to $1,350 per ounce, India's buyers stayed back. From January to September India's gold imports were around 59% lower than in 2015. Effectively, only 270 tonnes of gold were purchased in this time frame; and that is incredibly low for India.
Things Are Changing In A Big Way
Recently, quite a bit has been said about the wedding season in India. Now, the season isn't just around the corner, it's here, and it is causing big changes in what we're seeing from gold buyers in India. It is well-known that during India's wedding season, there are sharp increases in demand as the country's appetite for gold grows.
Currently, demand is growing so much that reports show something unusual is starting to happen. In India, gold prices are climbing above current worldwide prices. This is big news because throughout the year, India's gold prices have been discounted in a big way. However, right now, India's gold is trading at a range between $1 to $2 per ounce above the global average.
What We Can Expect To See Moving Forward
With India's gold trading above the global average, we can expect that we'll start to see support in the price of gold as the world starts to catch up. However, in the short-term there are still some headwinds coming. With the Federal Reserve likely to increase rates in December, the gold price will likely see some declines ahead.
Nonetheless, I'm expecting to see big gains in gold as we move into 2017. With global economic policy leading to market bubbles, far harsher negotiations between the UK and Europe than expected, and questions with regard to the Fed rate hike's effects on the global economy, the gold price is likely to head up as next year…and is likely to mirror what we saw in the beginning of this year. 
More from Gold-Eagle.com: