Gold Forecast: Gold Is Going Parabolic And Which Way Up Or Down?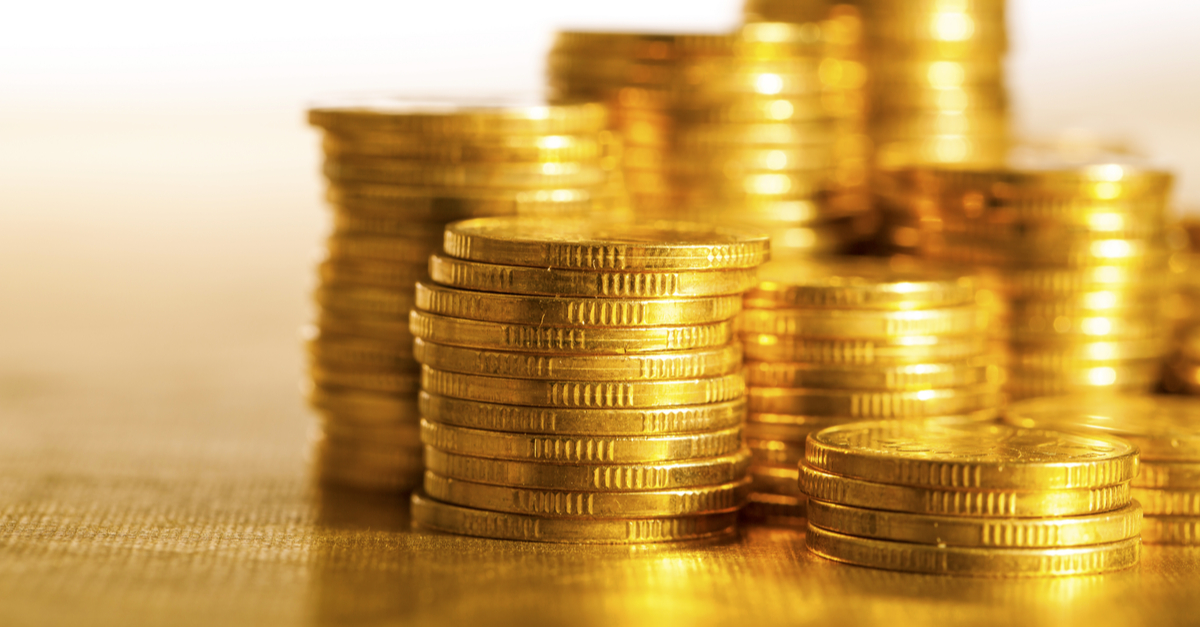 As a technical analyst since 1997 for Technical Traders Ltd., I believe gold is entering the final leg of an advanced upside price wave formation that will ultimately target $1650 to $1750 in the coming months.
Many of you may recall this chart from our October 2018 research that we posted in on Gold-Eagle.com that suggested a rally to levels above $1300, then a brief pause with a Momentum Base setting up between April 21 through 24.  After that base setup, we believed a big upside price move would take place pushing prices above $1450 to $1550.
See Our October 5th Gold Forecast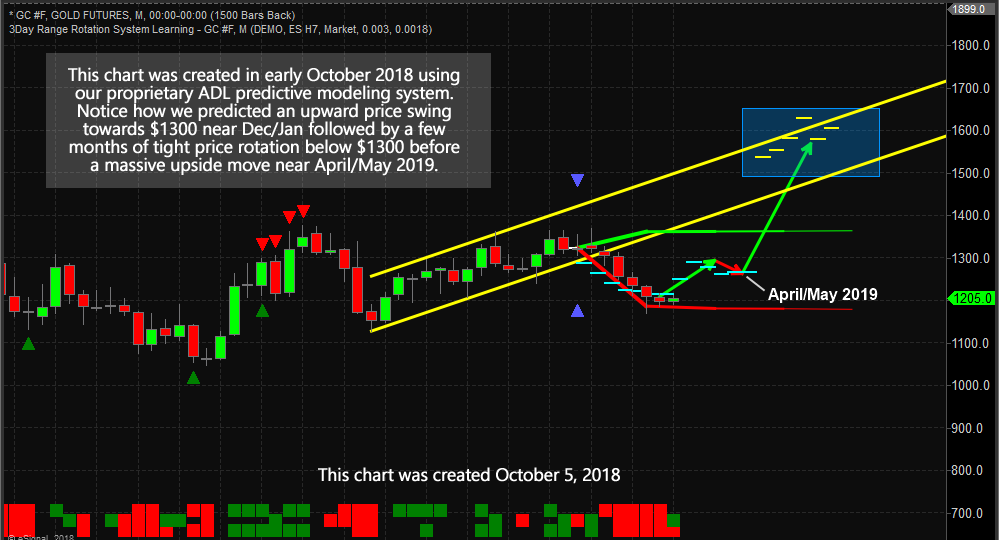 This analysis continues to amaze our subscribers because our Adaptive Dynamic Learning (ADL) predictive price modeling system was able to pin-point the future price moves with incredible accuracy. 
As you can see from the highlighted BLUE BOX on this chart, the ADL predictive modeling system is predicting that price should target levels above $1550 as early as late June, July, August and September.  The clustering of these predicted price levels suggests that once price breaches $1600 to $1700, price will likely stall near these levels for a brief span of time.
New research suggest Gold prices are about to enter an upside parabolic price phase.  This happens when a price anomaly sets up and when price is dramatically undervalued compared to market dynamics, global concerns, and fundamentals.  We believe this unique price anomaly has setup in Gold and that price will quickly advance to levels above $1550, then briefly stall, then rally further to levels near $1650 or $1750 before reaching our ADL predictive modeling objectives.
With gold miners outperforming the US stock market which is late in its bull market cycle we all know what that means, and its exciting to say the least. If you know what this mean take a quick look at my analysis and gold charts here.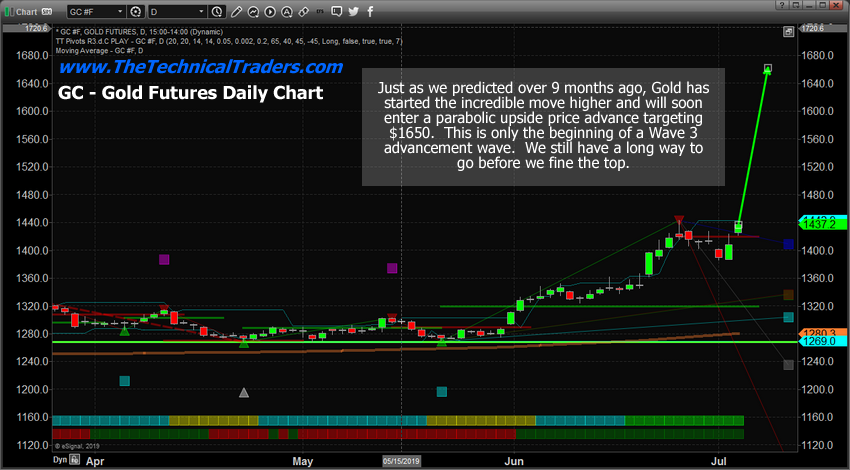 This parabolic move may stall or end near $1650 to $1750, but this is just the beginning of an even bigger upside price move setting up as an advanced wave formation.  Our research team are hard at work attempting to identify the future price legs, rotations and key support/resistance levels of these future price advances.  Ultimately, we believe price levels in excess of $3750 are very likely if the global issue continue to build and start to unfold.  Yet we don't have any time/date specific targets for these levels yet, as that is an extreme level I'm sure you agree with.
Today's ADL Gold Price Chart Analysis
The current wave/ADL setup strongly suggests this next upside price leg will be very quick, likely very similar to a parabolic upside price move, and could over-shoot our $1650 o $1750 price target by a substantial amount.  These types of price anomalies can be incredible opportunities for traders.
In fact, we will be sharing a report in the near future of the best way to profit from the pending gold rally and I can tell you it's the OPPOSITE of what you likely think and are doing now, so be sure to opt-in to our free email newsletter on the home page of www.TheTechnicalTraders.com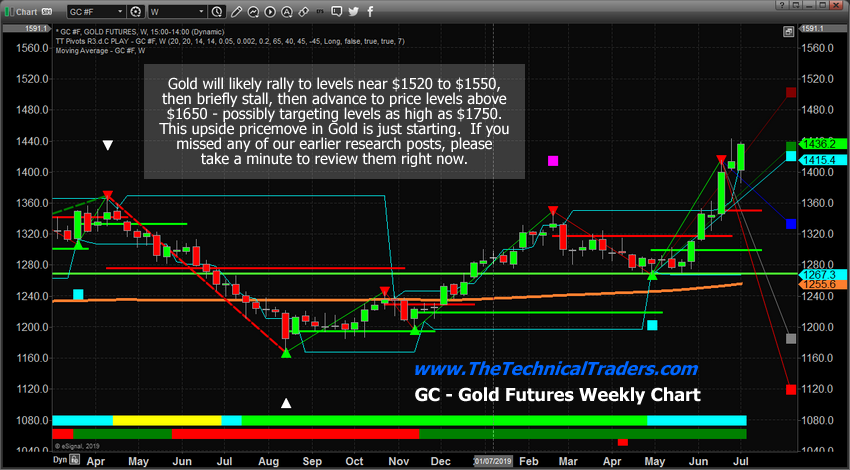 Concluding Thoughts
We'll keep you updated with our ADL and other predictive modeling systems expectations as we push through all the data.  To be quite honest, we already have much of the data and predictions already, but we don't want to give away many weeks or months of predictions for Gold in a public post.  We did that back in October 2018 in an effort to show just how powerful our proprietary price modeling systems really are.
Now, with all this bullish talk I do need to say that gold is not going to go straight up. In fact, its likely about to do the exact opposite in the next few days so buckle up and see my gold cycle analysis chart.
We want you to become more successful and we want to help you achieve greater profits, better trading signals and more.  We do that by providing timely and skilled research as well as by proving our research is superior to others.  Do you know anyone else that can accurately predict the future 10+ months of gold prices like we have done recently?  We doubt it because it is virtually impossible to do accurately.  We have the proprietary price modeling systems, tools and predictive modeling systems that assist us in finding and executing trades for our subscribers.  Maybe it's time you joined our other subscribers to see how we can help you find and execute better trades.
I can tell you that huge moves are about to start unfolding not only in real estate, but metals, stocks, and currencies. Some of these super cycles are going to last years. Brad Matheny goes into great detail with his simple to understand charts and guide about this. His financial market research is one of a kind and a real eye-opener. PDF guide: 2020 Cycles – The Greatest Opportunity Of Your Lifetime
As a technical analysis and trader since 1997, I have been through a few bull/bear market cycles. I believe I have a good pulse on the market and timing key turning points for both short-term swing trading and long-term investment capital. The opportunities are massive/life-changing if handled properly.
I urge you to visit my Wealth Building Newsletter and if you like what I offer, join me with the 1 or 2-year subscription to lock in the lowest rate possible, get a FREE BAR OF GOLD and ride my coattails as I navigate these financial markets and build wealth while others lose nearly everything they own during the next set of crisis'.
*********
Gold-Eagle provides regular commentary and analysis of gold, precious metals and the economy. Be the first to be informed by signing up for our free email newsletter.
More from Gold-Eagle.com: