Diverging Tops Forming In Precious Metals And Miners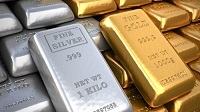 My last article noted the price separation forming between silver and gold. That disparity was alleviated Thursday with gold's new high.  However, a more notable divergence is developing that could lead to an even broader correction this Spring.
Topping is a process, and it's rarely straightforward, especially in metals. As each piece of the puzzle slowly falls into place (price performance, technicals, money flows, investor sentiment, etc.), an impression forms. Gold and Silver broke out to fresh high Thursday, but miners underperformed significantly (Thursday morning update). This development is a clear warning that should not be ignored.
The 50-Day Is Key
The XAU and HUI tested their 50-day EMA's on Wednesday. Closing below the 50-day could signal an intermediate-term top. Furthermore, the HUI-GOLD ratio illustrates carrying strength. In a healthy trend, miners should outperform the metals. This ratio closed below the 50-day EMA on Thursday forecasting further weakness.
Gold Price Chart
Gold broke out to fresh highs, but miners underperformed. The divergence points to a complicated topping formation that could expire soon. Resistance arrives between $1,251 and $1,265 (200-day MA) for gold. I will watch for signs of topping over the next few trading days.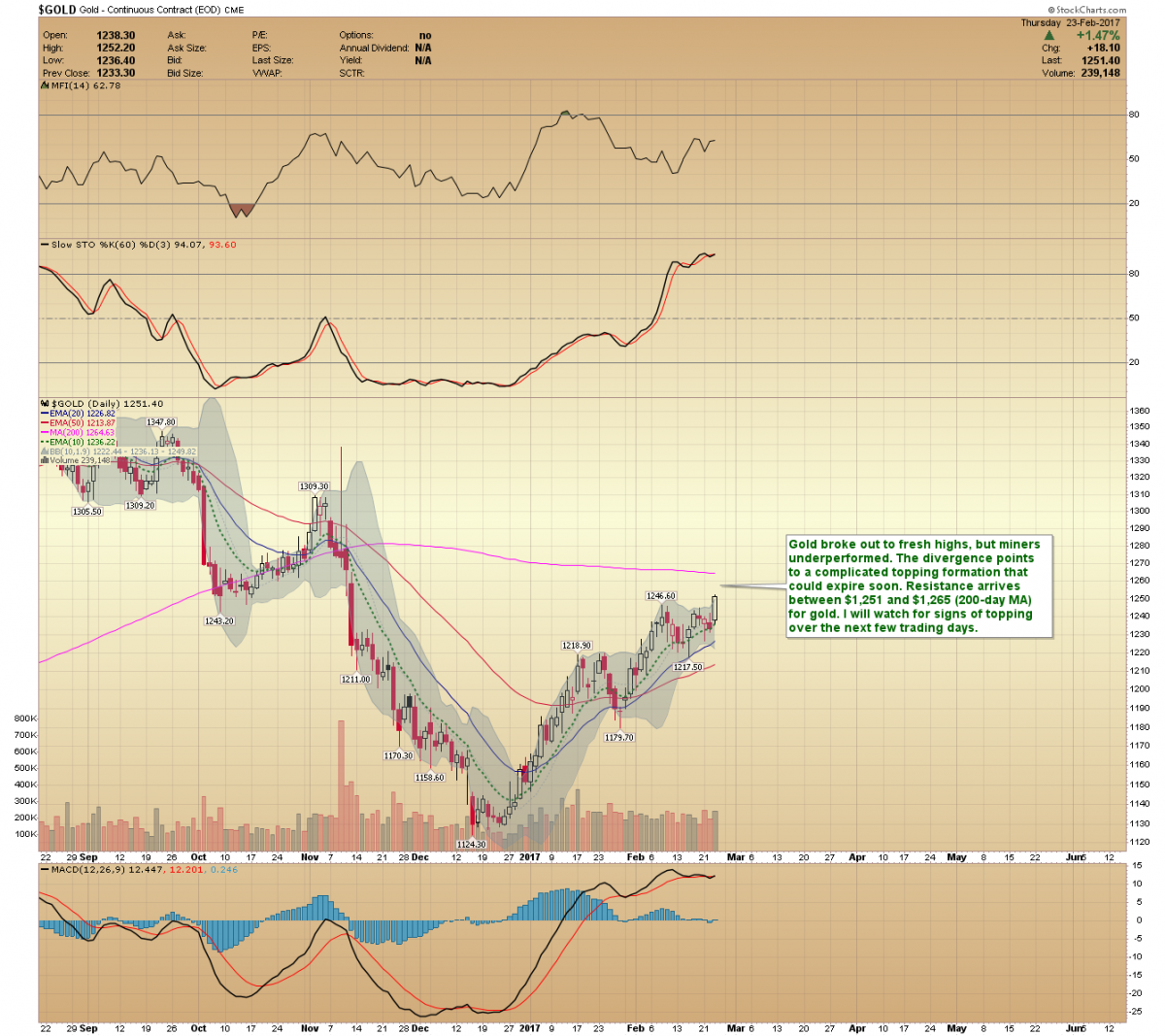 Silver Price Chart
Silver prices also made fresh highs on Thursday. Resistance comes in around the trendline. A perfect ABC move targets $18.40 in time and price.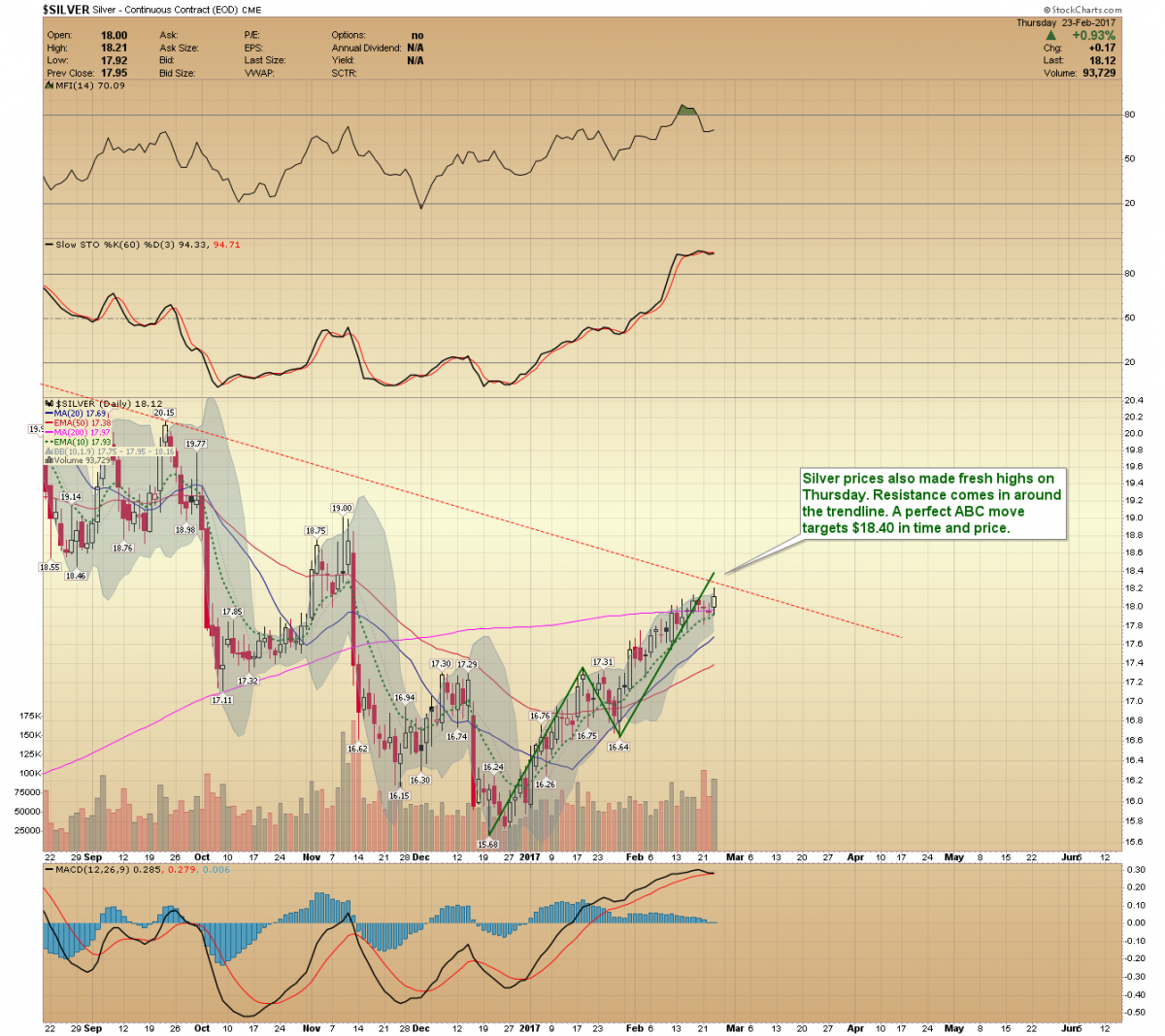 XAU Chart
Gold is making new highs while the XAU tests the 50-day EMA.  Closing below the 50-day often signals an intermediate-term correction. If the divergence persists, miners could test the recent December low.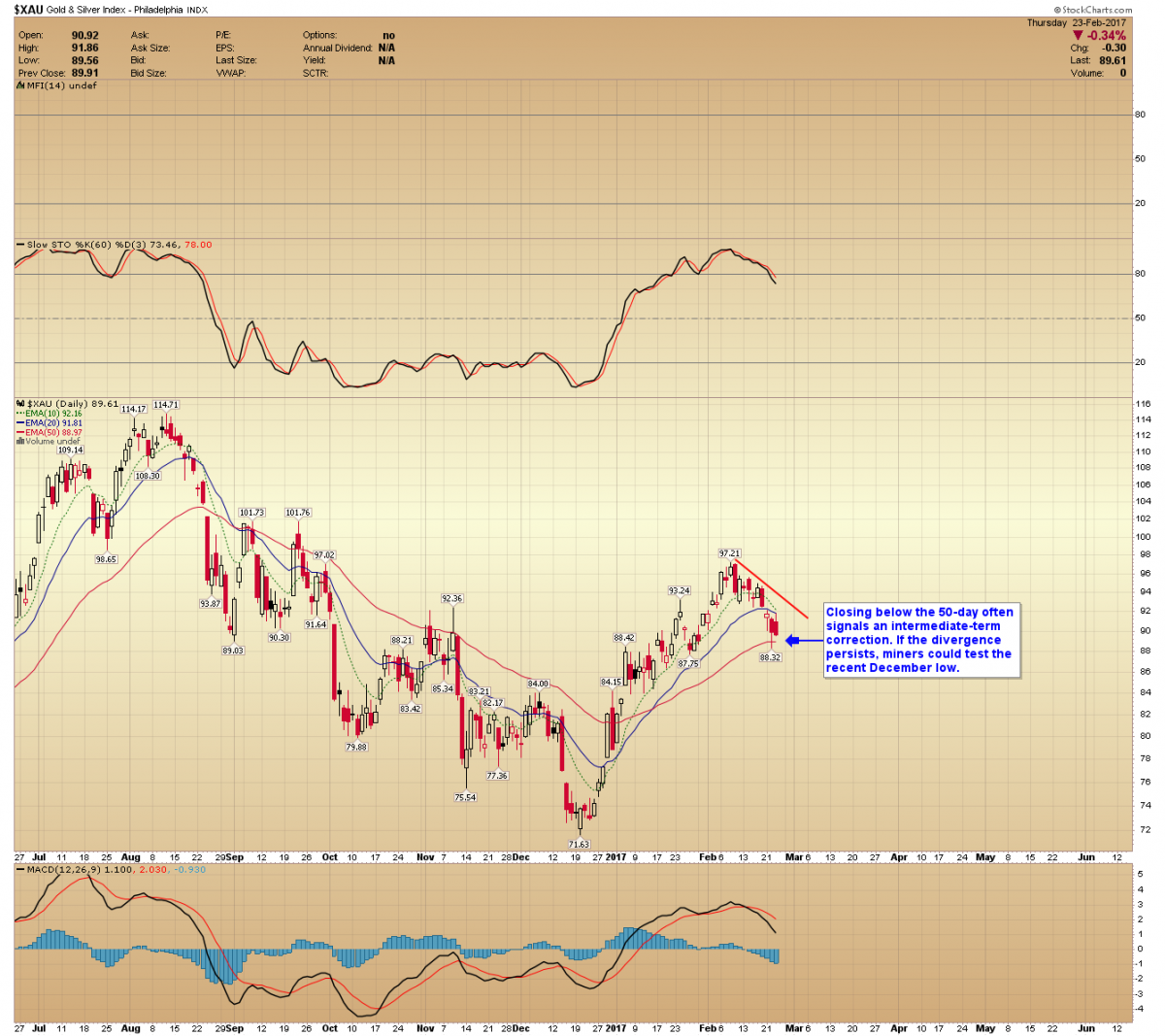 HUI Chart
The HUI would have to move explosively through the trendline to undo the divergence building between it and gold. A bursting move higher seems unlikely considering the absence of buyer conviction when gold broke out above $1,250.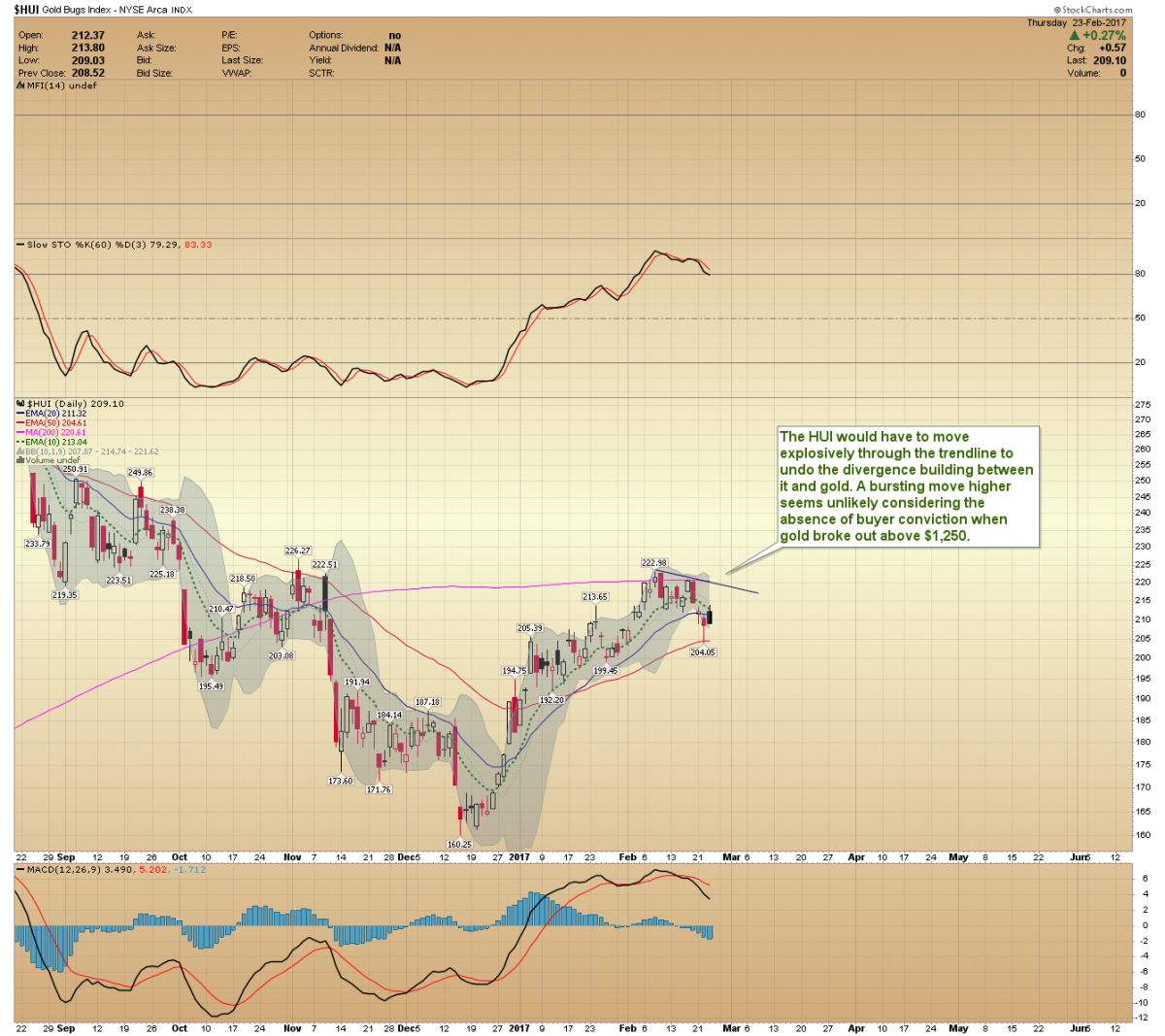 HUI: GOLD RATIO
The HUI:GOLD ratio shows a clear divergence between miners and bullion. This usually leads to a top. Note: Prices closed back below the 50-day EMA.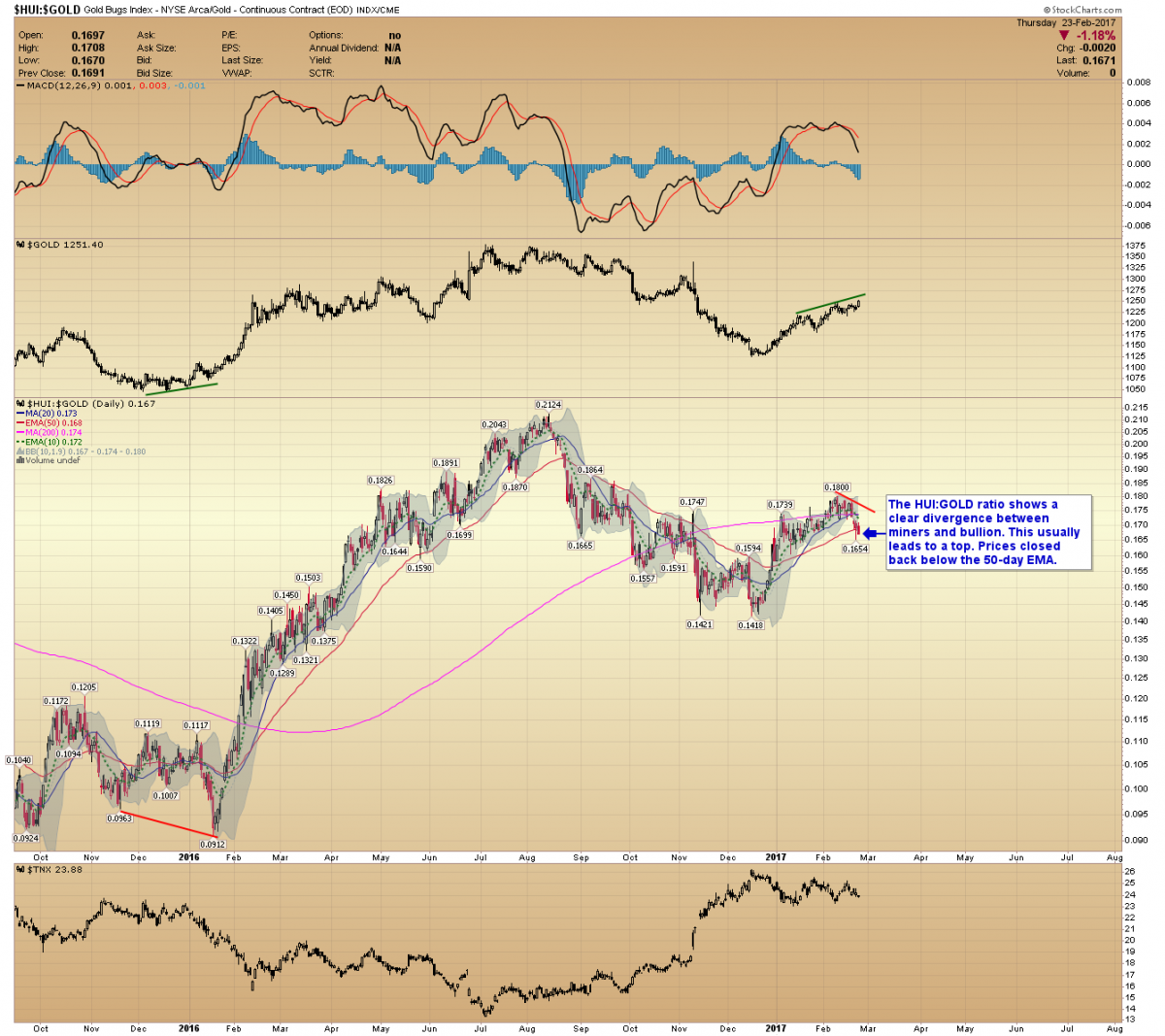 A deeper correction remains probable if miners (XAU and the HUI) remain below their February 8th highs. If/when an intermediate top is confirmed, I'll look for a retest of the December 2016 lows. The next 5-7 trading days are critical.
******** 
Gold-Eagle provides regular commentary and analysis of gold, precious metals and the economy. Be the first to be informed by signing up for our free email newsletter.
More from Gold-Eagle.com: