What's Next For Gold Miners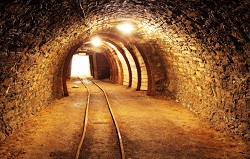 Gold miners have broken down sharply since my last missive "Diverging Tops Forming In Precious Metals And Miners." Monday's high volume recognition day likely signaled an intermediate-term decline. Miners need to retake key levels or risk slipping back to the December lows.
To some, technical analysis is tedious. I prefer to look at it as a treasure hunt, and each chart as the map. Reading the map correctly can lead to reward and enhanced profits. Consequently, I spend countless hours each week analyzing these charts. Below are my prospects for miners and some technical insights you may find appealing.
Technical Divergence
Divergences appear in many patterns but at their core represent an approaching trend change. Sometimes the disparity is corrected, but more times than not, it leads to a reversal. A significant divergence formed as gold and silver made new highs without the miners. Monday's sharp selloff confirmed the trend change in miners and an intermediate cycle top.
There are two divergences in the chart below. Note how the August divergence preceded a significant trend reversal.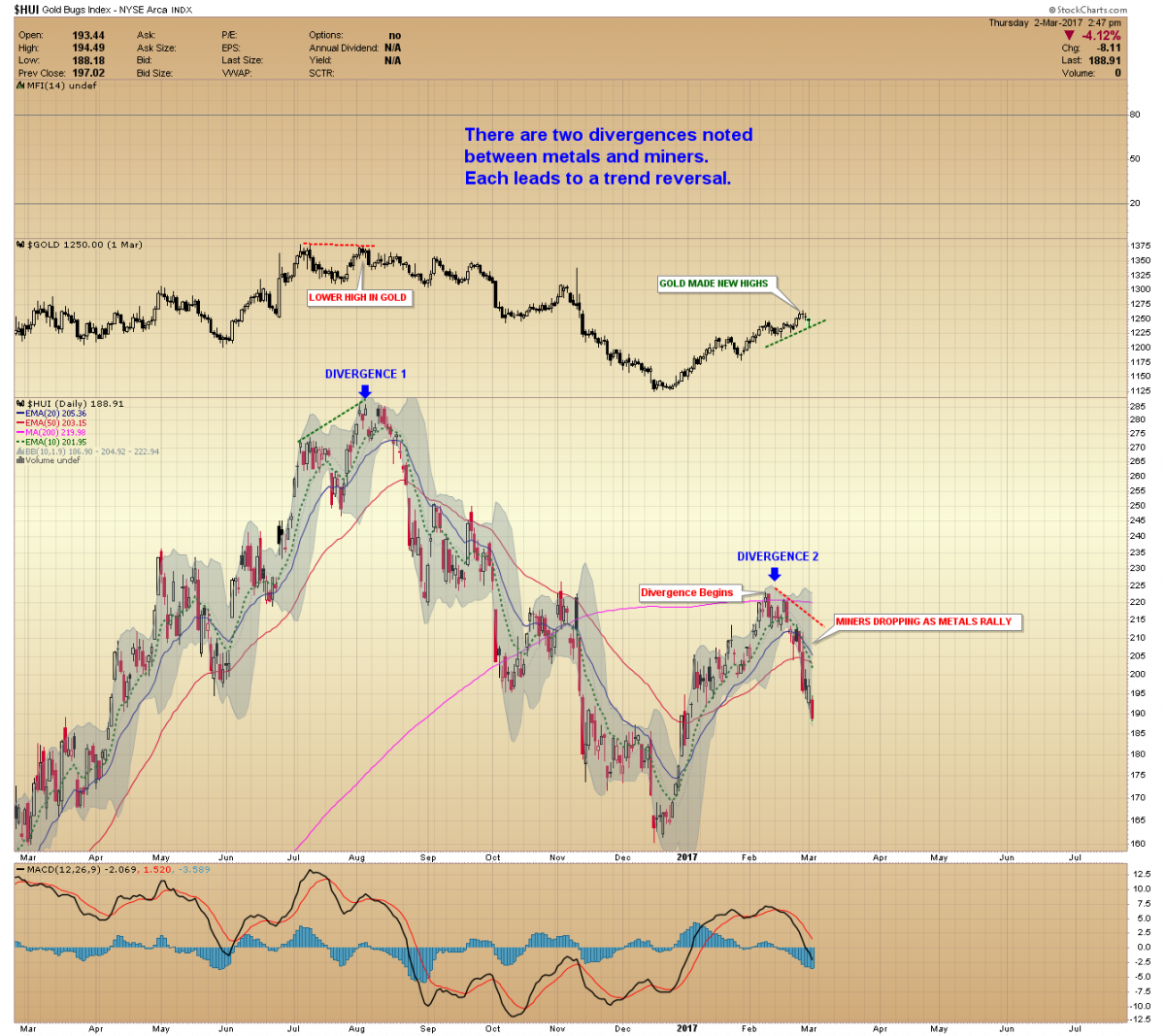 Recognition Day
Markets move up, down or sideways. They go through periods or range expansion and range contraction. A recognition day often marks the onset of a range expansion phase or confirms a new trend.
Definition (mine): A trend day characterized by high volume (roughly double the 10-day average volume), including an elongated candle and a close exceeding the Bollinger Band (10, 1.9).
A recognition day (down) rarely marks the exact low. A better low usually arrives a few trading days later, accompanied by a counter-trend rally. If the counter-trend rally closes above the breakpoint (see
chart), then a new trend is established. Failure to recapture the breakpoint leads to lower lows and a subsequent shorting opportunity.
XAU Chart
There are six recognition days (R-DAYS) in the chart below. The breakpoint (black dashed lines) are drawn at the high of the R-DAY or the top of the gap preceding the R-DAY. Closing above the breakpoint reverses the trend. The current breakpoint for the XAU resides at 91.00. Failure to close above 91 within the next 2-3 weeks will lead to lower prices. Preliminary cycle work supports a May low.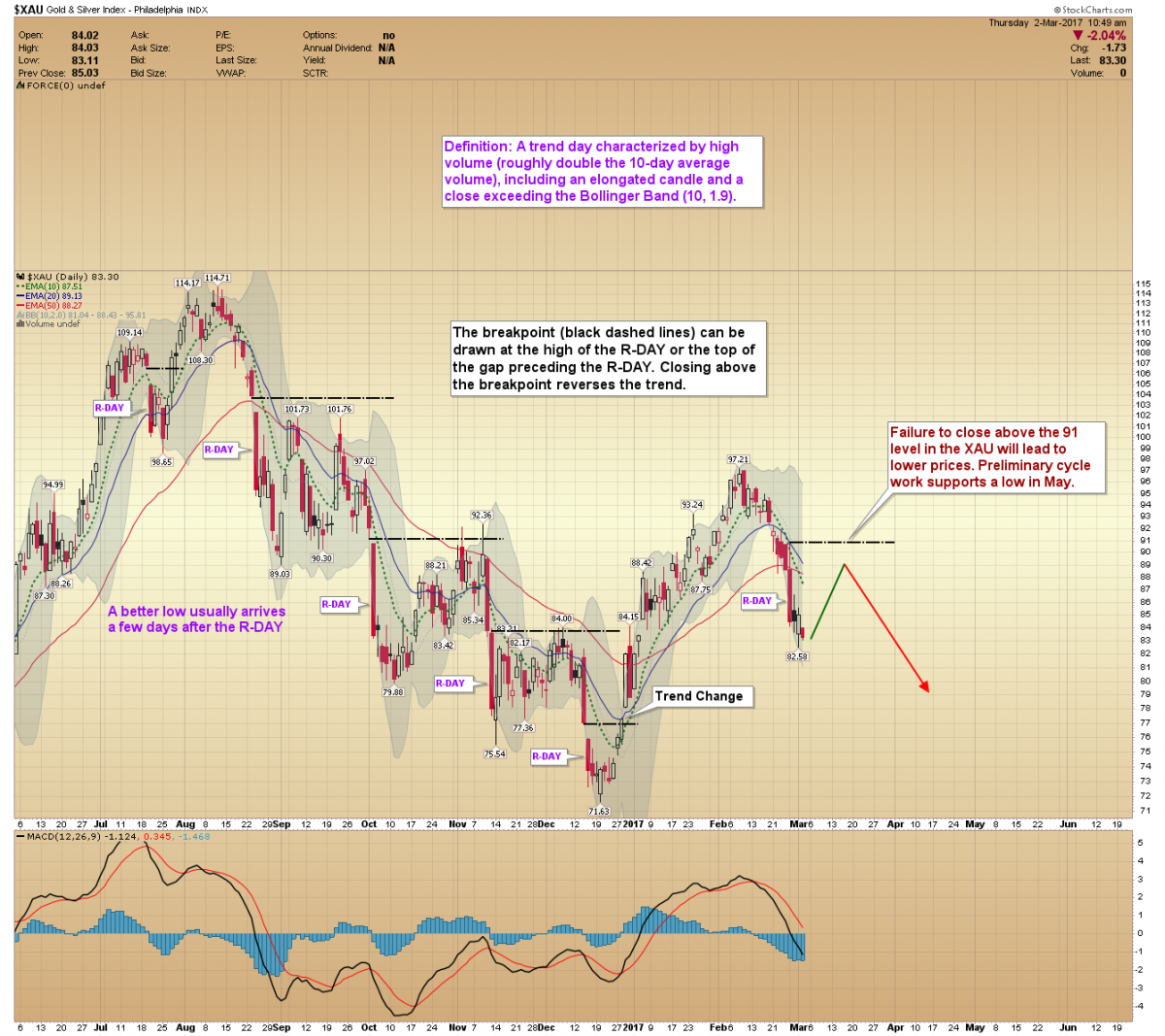 An interim low and countertrend rally usually begin 3-8 trading days after the ending recognition day.
Gold Mining Ratio
The HUI-GOLD ratio also provides underlying market clues. For this indicator, I use the 65-day EMA as the signal line. It's important to note that divergences often show up here first.
The HUI:GOLD ratio diverged from gold and closed well below the 65-day signal line. Breaking below the signal line indicates an intermediate-term correction.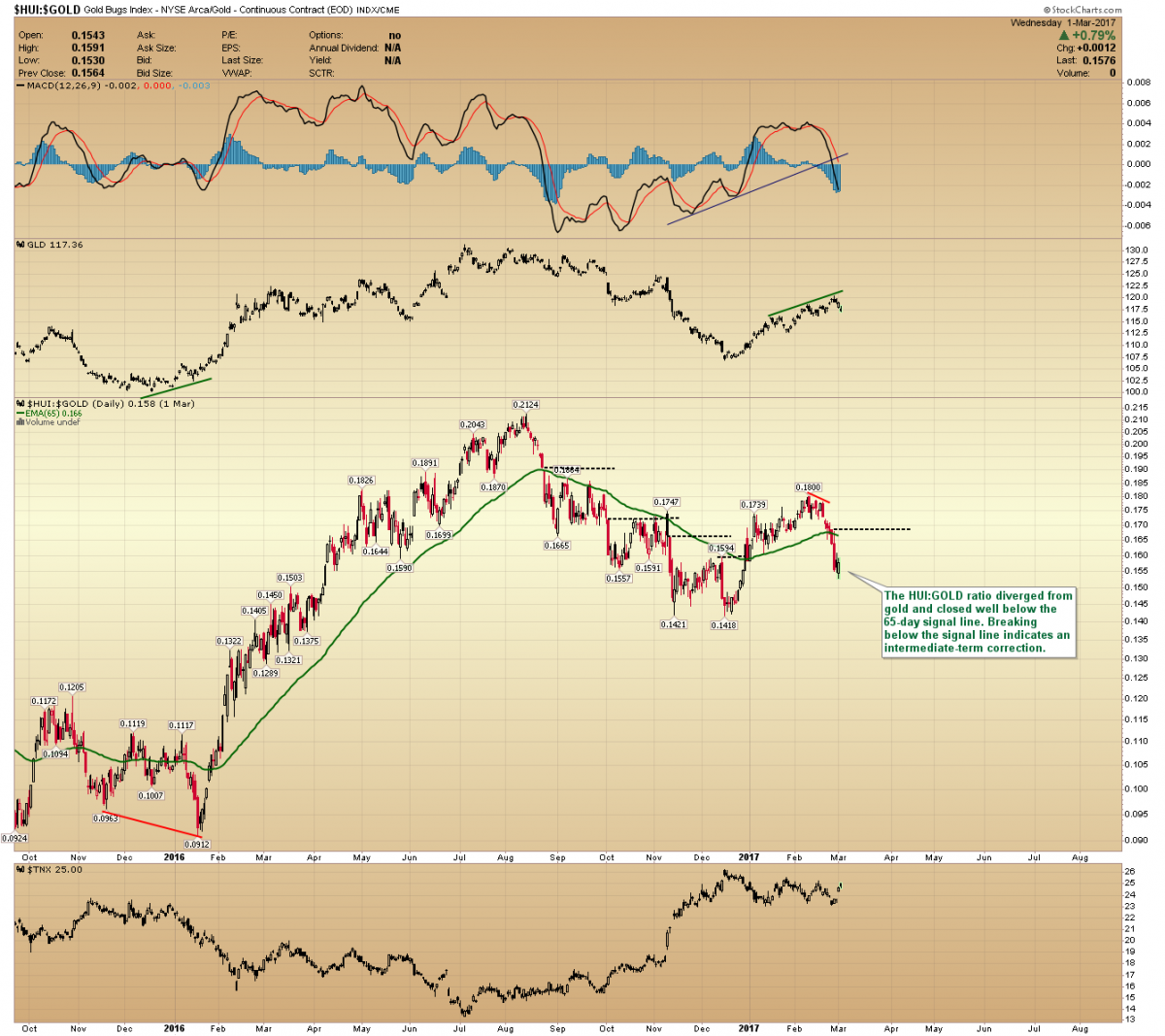 Trend Termination
When a cycle stretches, I look for a string of consecutive up days or down days to terminate the move. Consecutive up days totaling four or more is preferred. Once complete, the next down day often marks a bottom/top. Note: For best results, the trend needs to be in place for at least a month.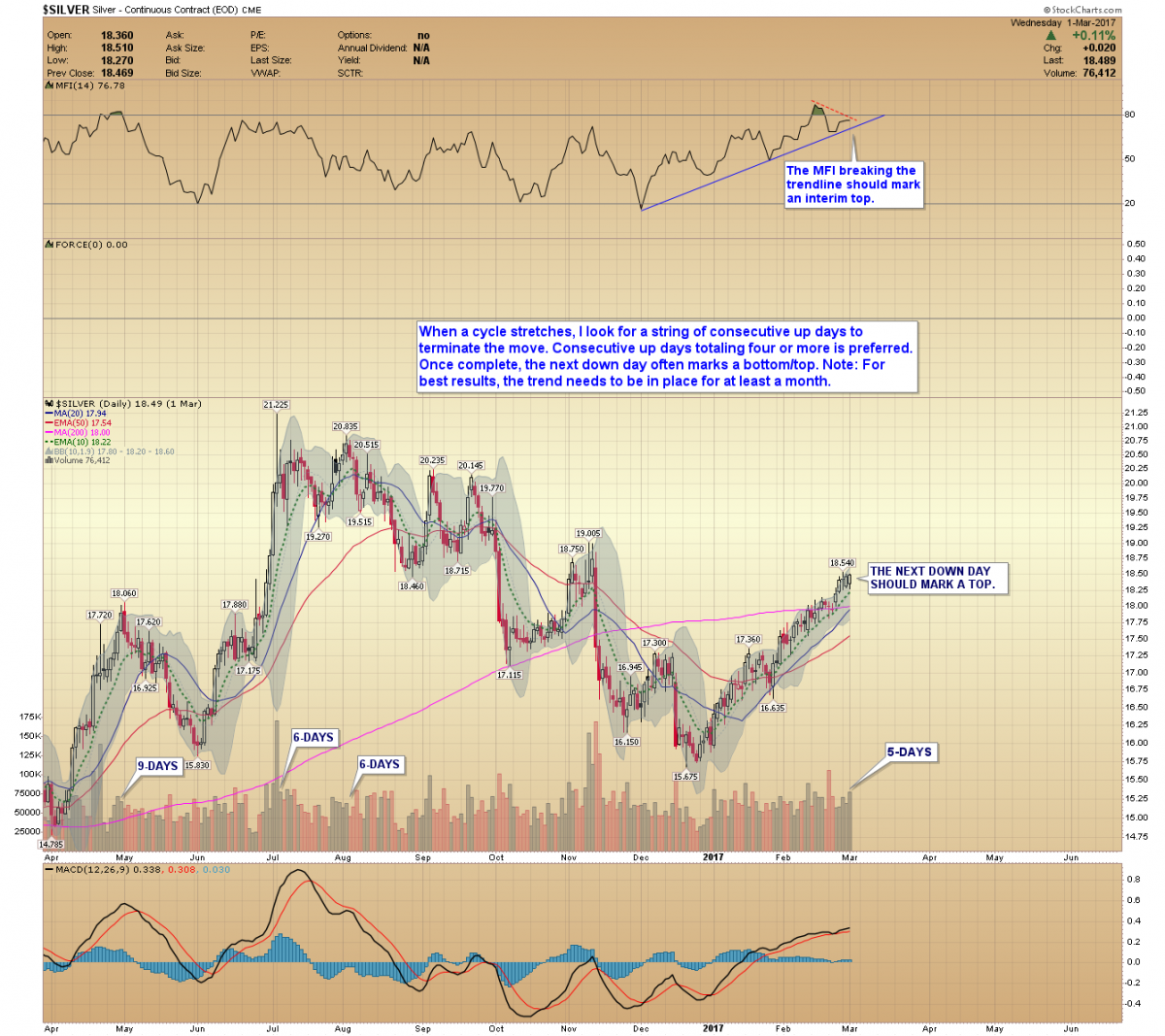 Conclusion
Miners should be closing in on an interim low followed by a counter-trend rally. I will monitor that rally for strength and durability. However, I don't believe prices will exceed their respective breakpoints. A weak bounce should rollover and test the December lows by May.
A surprise rate hike in March could send miners below their December lows. Their price behavior in March will provide necessary evidence. I'll be monitoring prices behavior before and after Yellen's speech for clues.
********
Gold-Eagle provides regular commentary and analysis of gold, precious metals and the economy. Be the first to be informed by signing up for our free email newsletter.
More from Gold-Eagle.com: