After Fed Rate Hike, Where Is The Price Of Gold Headed?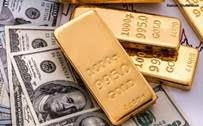 Typically, a rise in the Federal Reserve target interest rates means that you can expect the price of gold to dip over the long-term. But clearly, these are not typical times. The stock market remains high while the markets reacted a little unexpectedly to the financial news this week. For gold investors, these developments aren't just intriguing—they're essential to study.
With a tightening in Fed policy, the strength of the US dollar usually rises and the prospects for gold fall with it. But considering the twists and turns of the recent market, we have to look more closely when forecasting the price of gold after an event like this.
Gauging The Initial Reaction Of Gold's Price
Gold performed well in the initial period after the rate hike announcement. Although it had been hovering around the $1,200 per ounce mark, it was able to move up swiftly to the mid 1,200's within the span of about a day. As of this writing on Friday's St. Patrick's Day morning, gold remains at about $1,230, sustaining its gains since the announcement.
This is counterintuitive to those who have seen gold move in the opposite direction after a rate hike. But while it's important to remember that a few days do not make a definite reaction, we should look more closely at the prospects of the price of gold.
Is Gold Poised To Drop Back Down?
DailyFX.com notes that gold "soared" after the FOMC decision, but that there may be signs that this success is not built to last. With the upcoming economic news showing very little that could be good for gold, they predict, this may be a time in which gold sits still for a while before eventually ticking lower. This would be more in line with what investors typically expect after an interest rate hike.
But it's important to remember that relative interest rates—judging by their history—remain low. Although interest rates will be moving up another quarter of a point, they still remain tremendously low after a decade averaging extremely low interest rates. The Federal Reserve has left room for improvement, and it appears that more rate hikes may be on their way.
Making Conclusions About Gold's Future This Year
Last year saw gold and silver prices (  http://www.gold-eagle.com/rate/price-of-gold/ ) boom after the Brexit vote. There appears to be no similar (expected) news on the slate for 2017 that suggests gold will definitely improve. And while gold has remained healthy and even been boosted from the recent news from the FOMC, the truth is that there are more rate hikes in store. What remains to be seen is whether or not these rate hikes are "baked in" to the current price levels or if investors are still waiting to see how the economy performs under a new administration.
Where Will Gold Go From Here?
The consensus seems to be that gold will at least hold its pattern for the moment. There could be a buying opportunity again before the next hike in interest rates, but it's anyone's guess how gold continues to react.
More from Gold-Eagle.com: