Correction Targets For Gold Price, Silver Price And Miners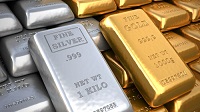 Metals and miners may have topped yesterday, but we won't know until each close beneath their respective 10-day EMA's.
The dollar tested the 100 level again, and it should bounce as precious metals correct.
Oil is in a drawn out topping situation similar to that of mid-2015. We may get a decent short play in the coming weeks if the $55.24 high isn't surpassed.
Follow-through lower tomorrow in metals and miners will be highly suggestive of a top. Gold closing back below $1,200 and silver beneath $17.00 is necessary evidence. However, I don't plan on trading the move down into the correction (could be tricky). I'd rather wait for signs of bottoming and then begin to buy long-term positions.
US Dollar Chart
When the dollar bottoms (imminent) metals and miners should pullback. That process should last less than two weeks, and then the dollar should rollover until late March.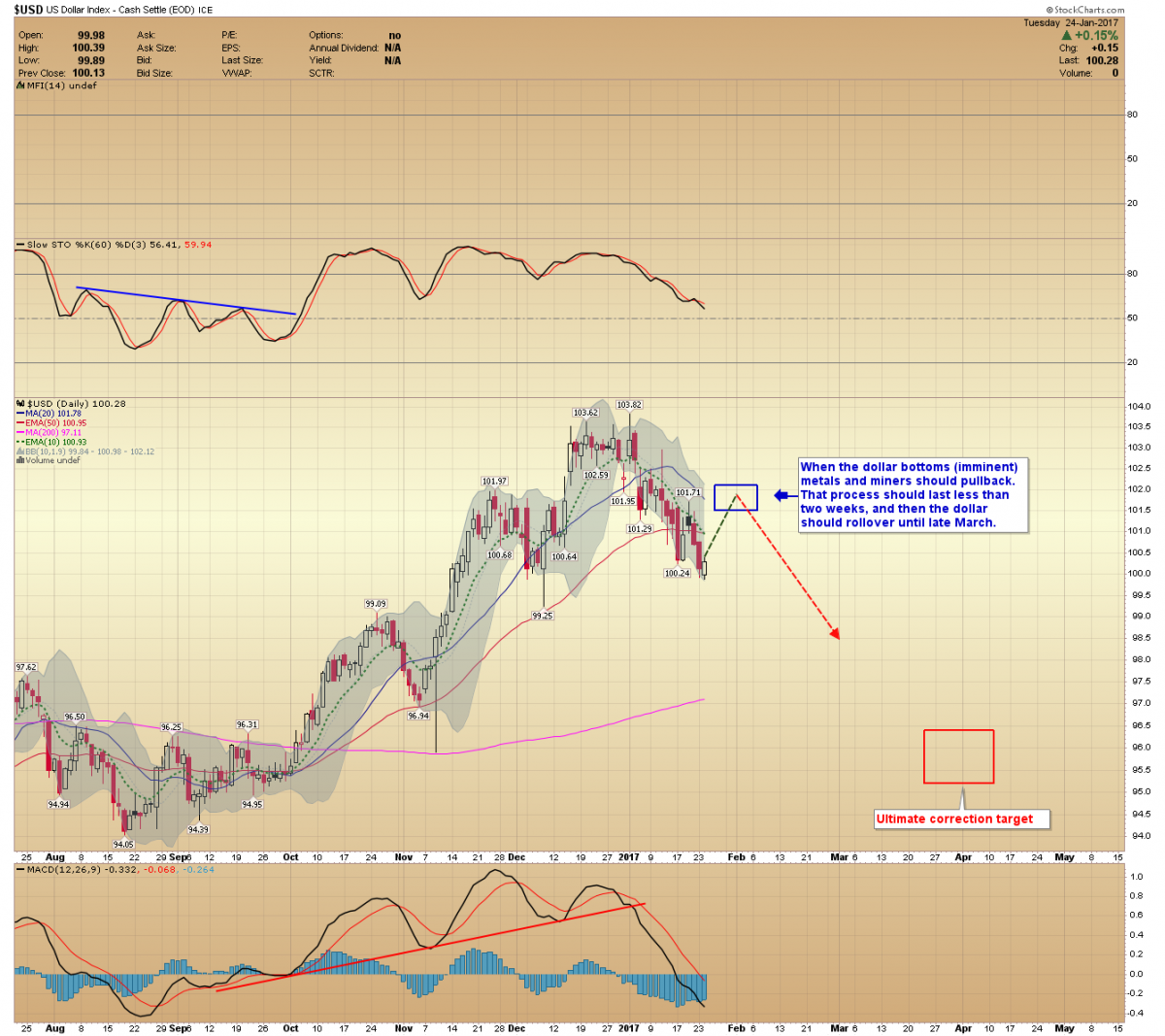 Gold Price Chart
Prices reached a new cycle high of $1,220.10 on the 25th trading day while nearly forming a bearish engulfing candle. The odds that a top formed are pretty good. Nevertheless, a daily close below the 10-day EMA ($1,201) is required to be sure.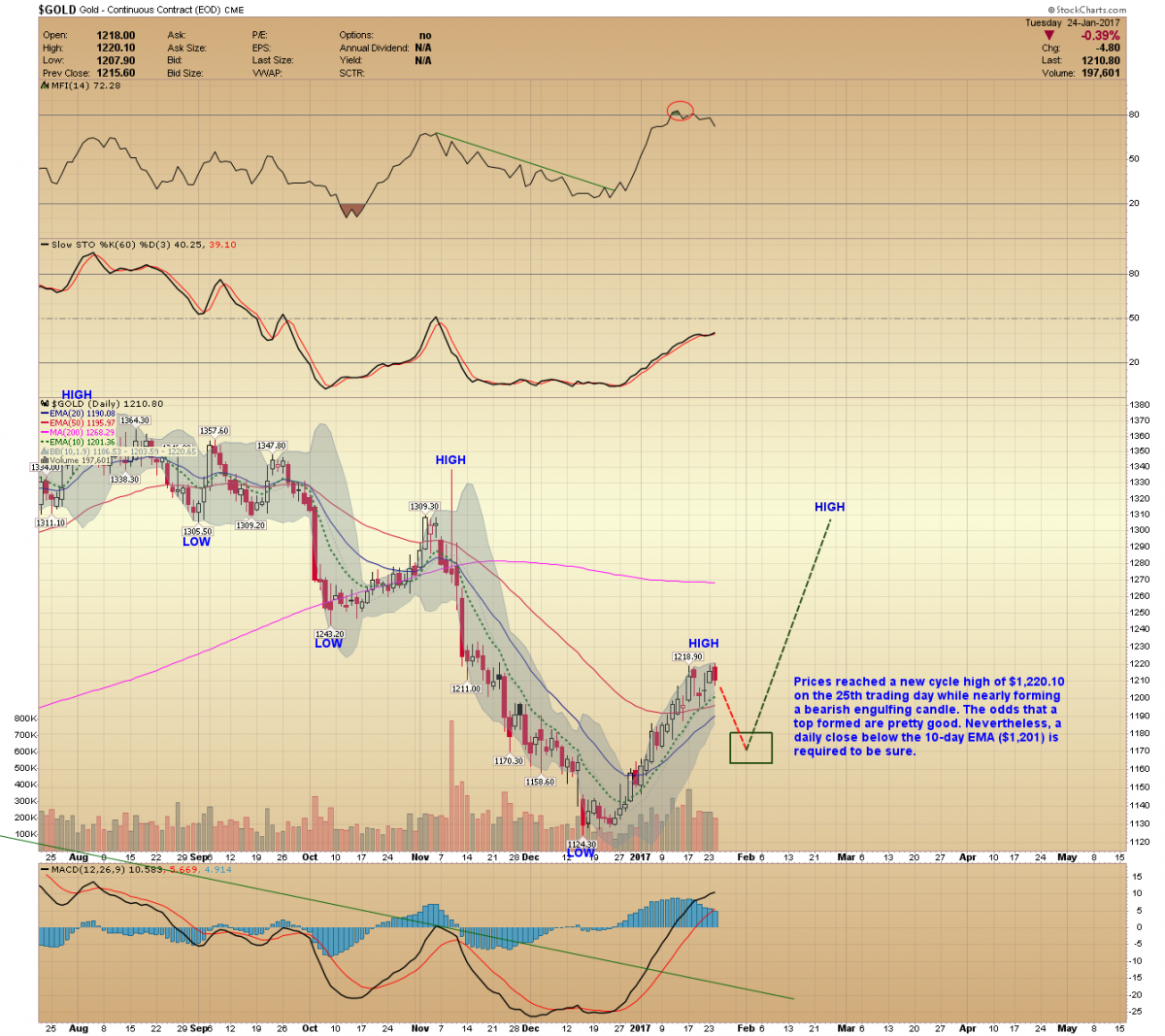 Silver Price Chart
Silver remained below the high set last week, and we need a daily close below $17.00 to signal the correction phase.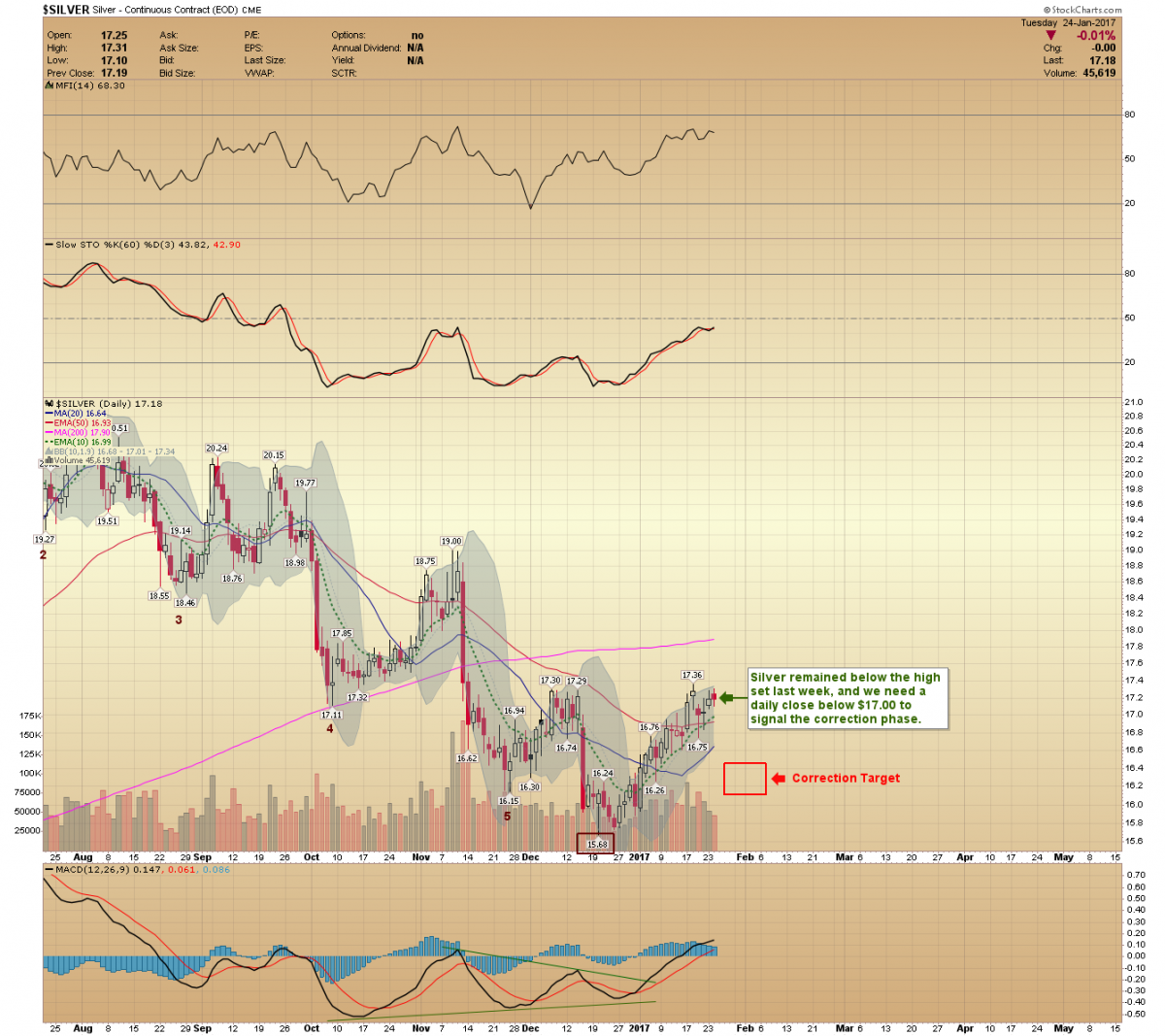 GDX Chart
Prices formed a bearish shooting star today, and that may have been the cycle top. I had to move up the correction box slightly to accommodate for today's high. A close below the 10-day EMA will verify the top.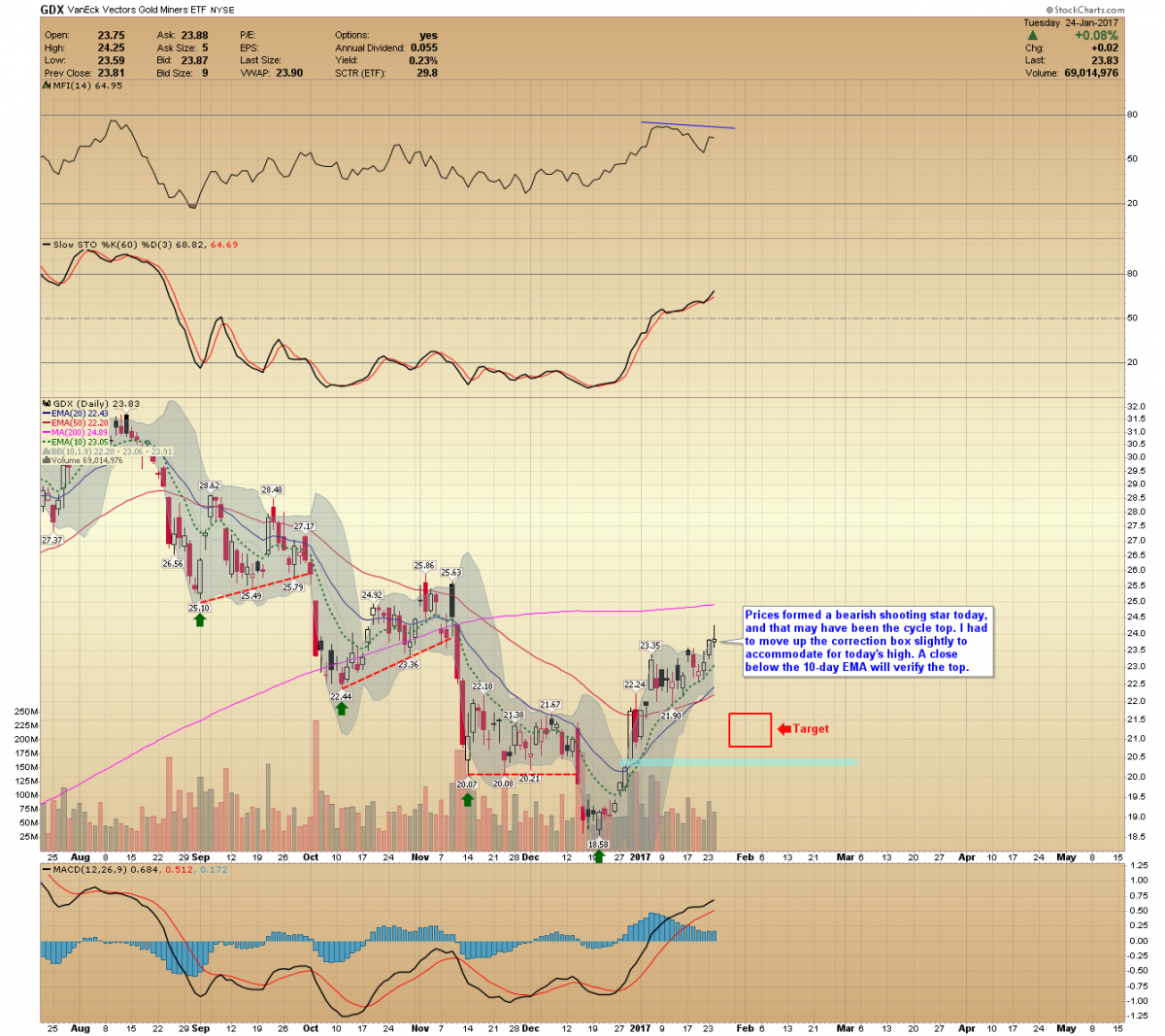 NUGT Chart
Support for a cycle low around $8.00.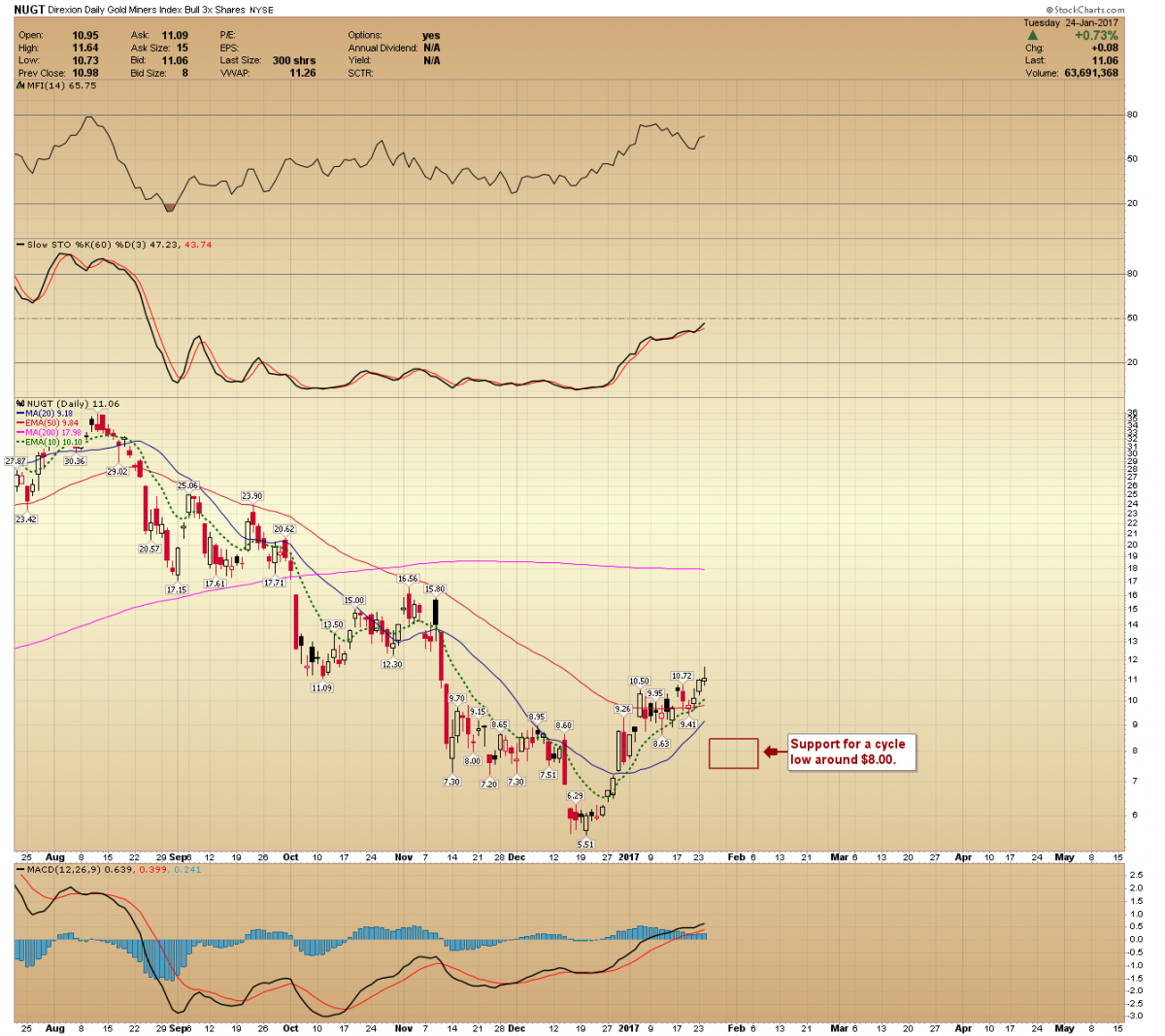 GDXJ Chart
 A close beneath the 10-day EMA will confirm that the pullback is underway.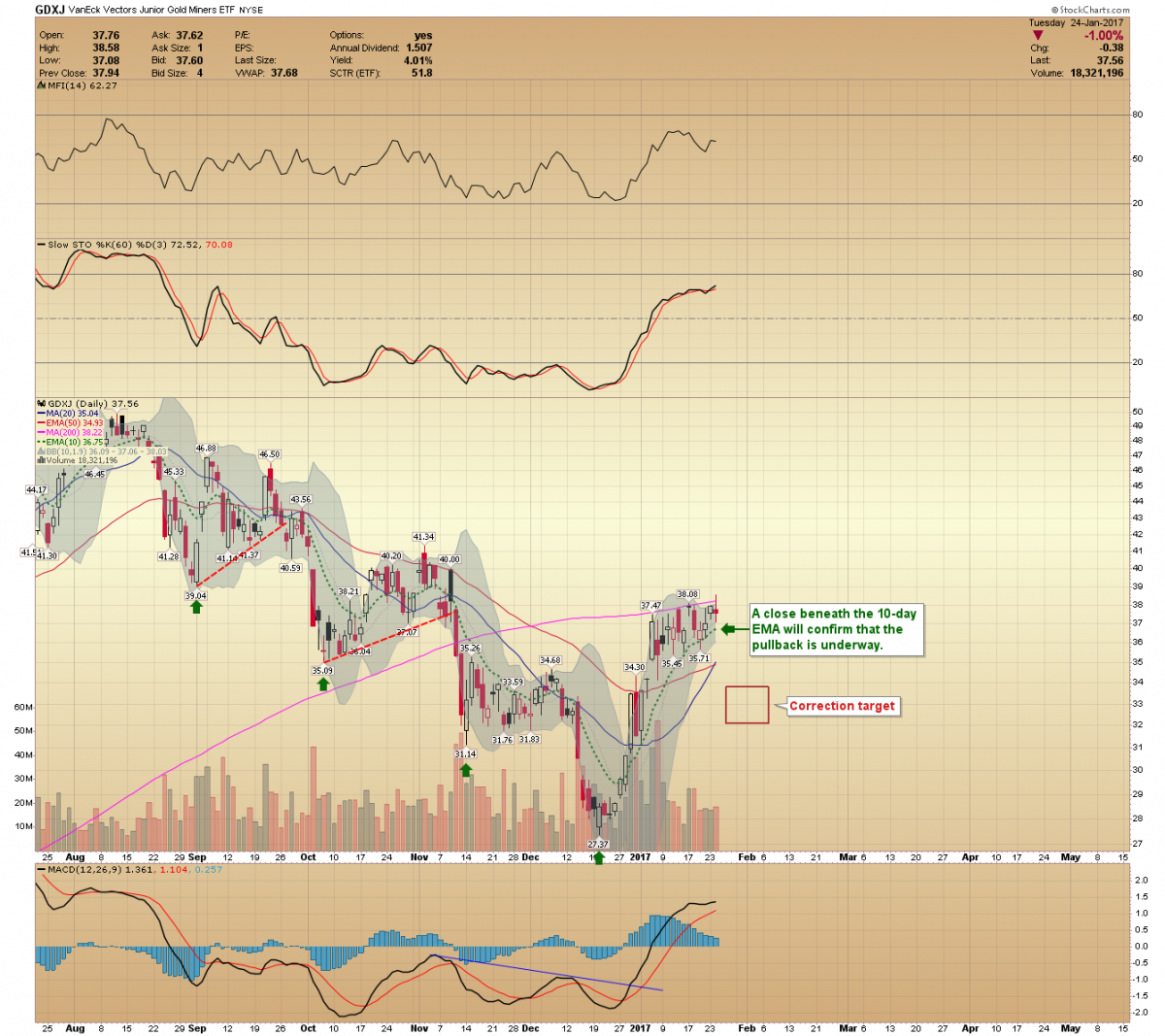 JNUG Chart
I had to move the correction target up slightly.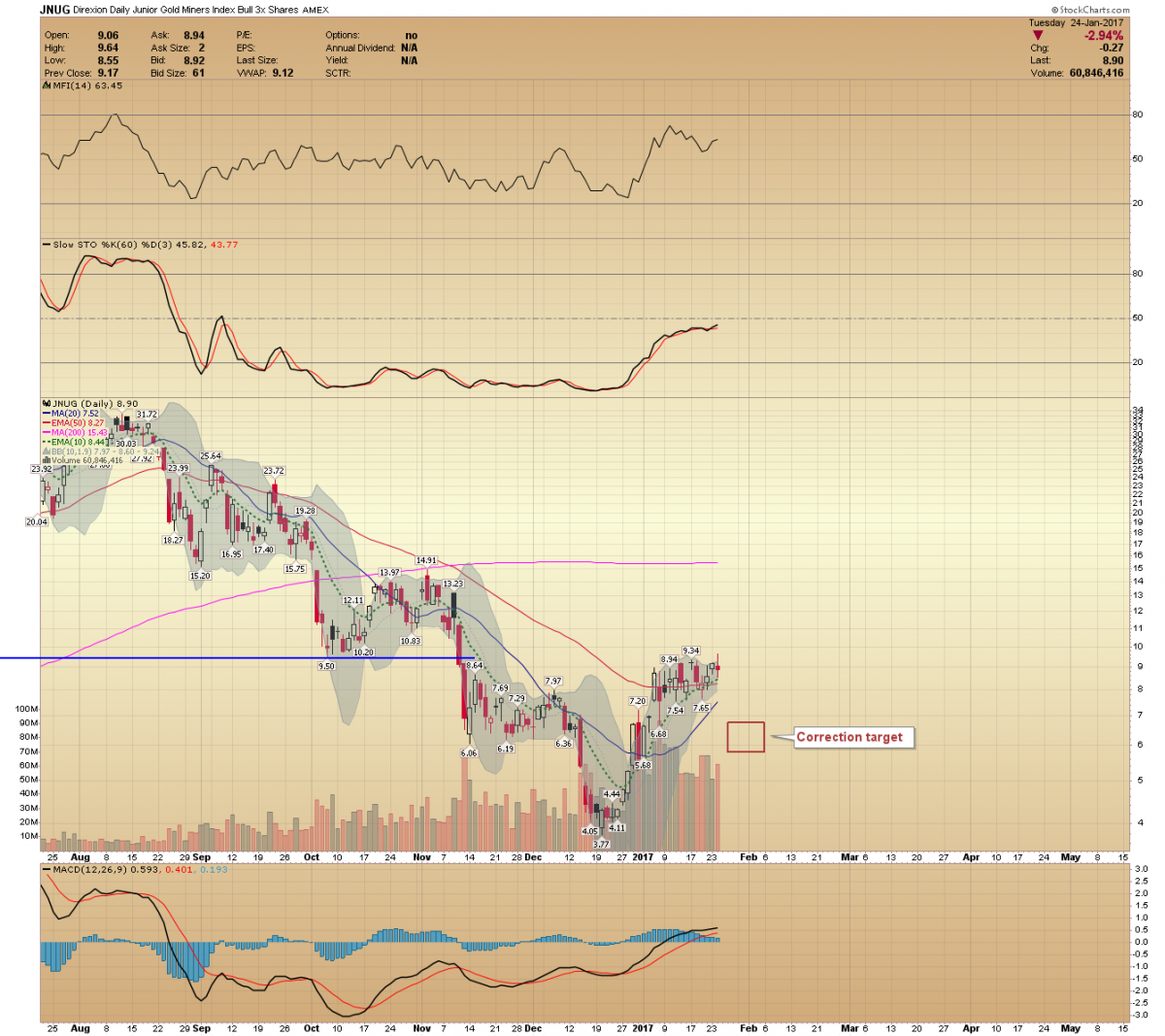 WTIC Chart
Currently, WTI topped out at the $55.24 level, just 7-weeks into the intermediate move (left translated). If prices don't take out the $55.24 high in the next few weeks, I will use a close beneath the 50-day EMA to enter shorts. In that event, I would expect a drop into late March below $42.00. Closing below the 50-day EMA should signal the start of the intermediate-term decline.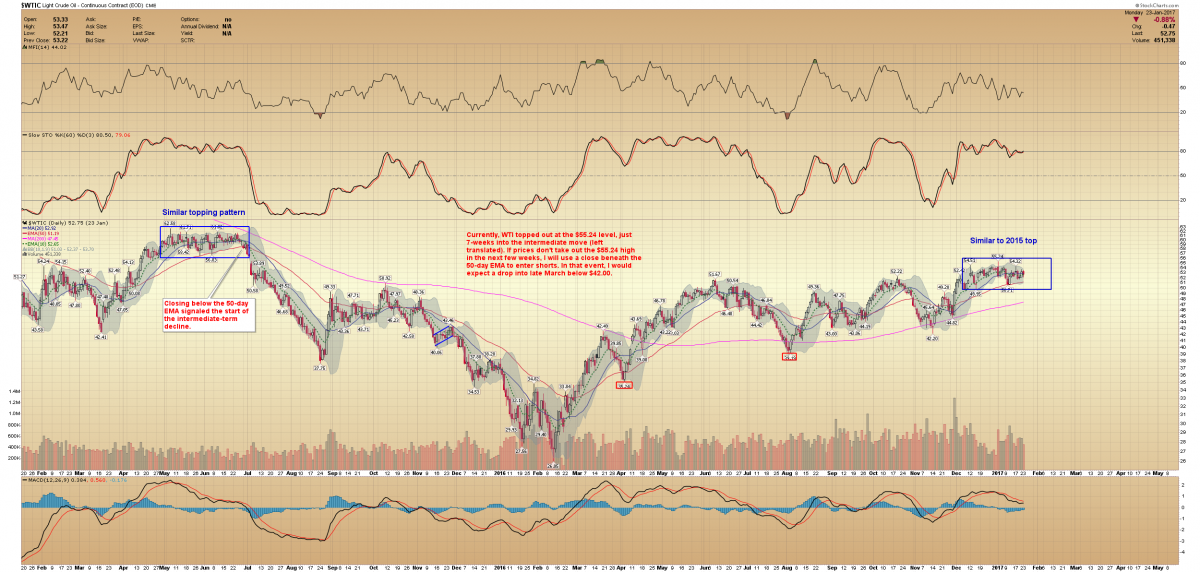 The next few trading days will tell us what we need to know. The correction in metals and miners should end between January 31st and February 3rd. 
********
Gold-Eagle provides regular commentary and analysis of gold, precious metals and the economy. Be the first to be informed by signing up for our free email newsletter.
More from Gold-Eagle.com: