Forecast: The Odds Favor A Top In Gold Prices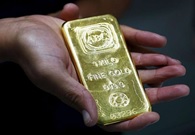 As an analyst, it's important to approach my trade without bias or predetermined conclusions. Unfortunately, that is easier said than done. At my core, I'm a conservative and a strongly footed gold and silver bug. Over the years, however, I've learned its best not to get married to a particular direction or outcome. Doing so leads to disappointment and failure. It's noted that extreme opinions and partiality create a type of blindness that yield emotional decisions that are frequently wrong. In this article, we will look objectively at the charts, and I will explain my findings supporting another top in gold and silver and why I'm not ready to call a bottom just yet.
US Dollar Correlation
First, let's analyze the US Dollar, as it often has an inverse correlation with commodity prices. I credit Ross Clark of CIBC Wood Gundy for first bringing my attention to the 17-year cycle in the US Dollar. Below is a monthly chart, notice how gold prices topped in 2011 as the dollar found support at the secondary low. From that point dollar prices increased from the low 70's to 100, during which time gold plunged from $1,923 to $1,045. Currently, the dollar appears to be consolidating a 20-point run from the 80 level. Once prices successfully rise above 100 we maintain targets ranging from 107-110 later this year (2016) or very early in 2017. We don't expect gold and silver to bottom until the 17-year cycle in the dollar tops, and there's no evidence of that yet.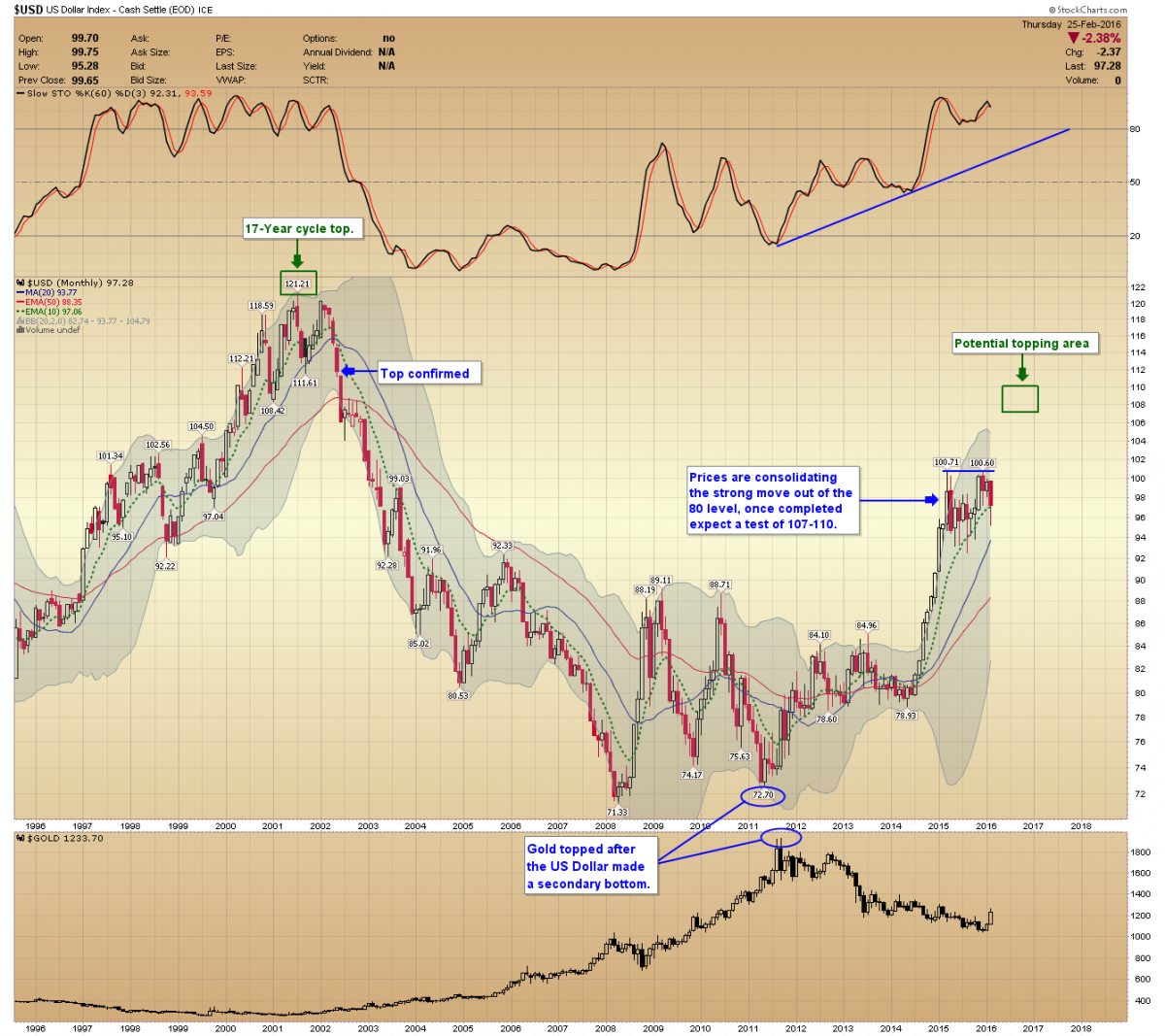 Gold Prices
Gold has gained nicely from the November $1,045 low, but prices have reached the upper trendline of the downward sloping channel, and indicators are overbought. I have received severe criticism for forecasting lower prices in gold and silver, but until specific criteria are met, I cannot call a major bottom in gold. Note: If prices continue higher, close and then stay above the upper trendline, I will reconsider my position. I'd also like to point out that gold's intermediate cycle has repeatedly topped on or before the 12th week since 2013, and we are ending week 12 today (Friday 2/26/2016).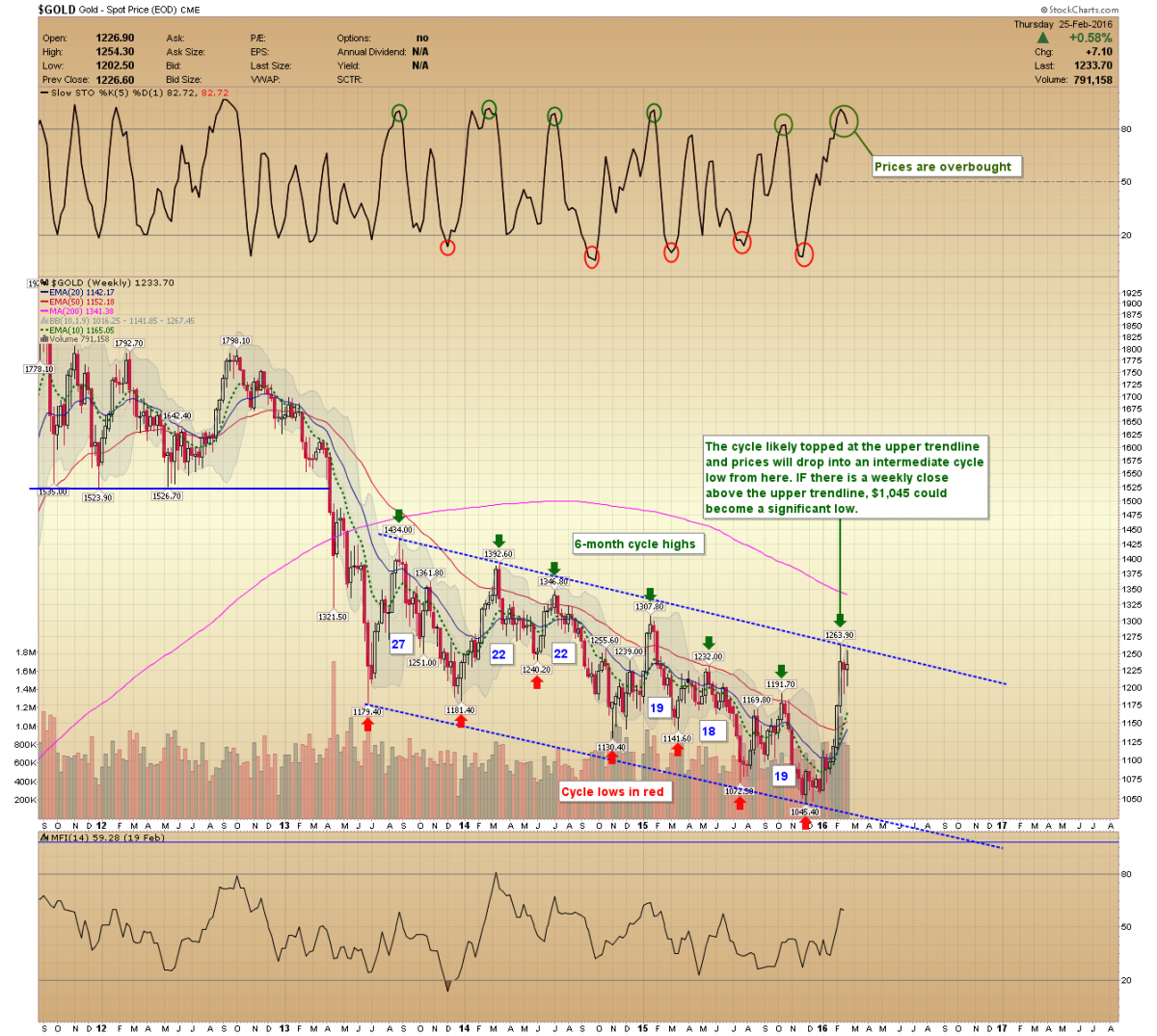 Silver Prices
Since 2013 silver has been routinely failed at its 50-week moving average; unable to sustain consecutive closes above it. Silver prices appear to have topped there once again and should roll over from here. A weekly close above $16.40 will change my mind but, for now, we must stick with the trend.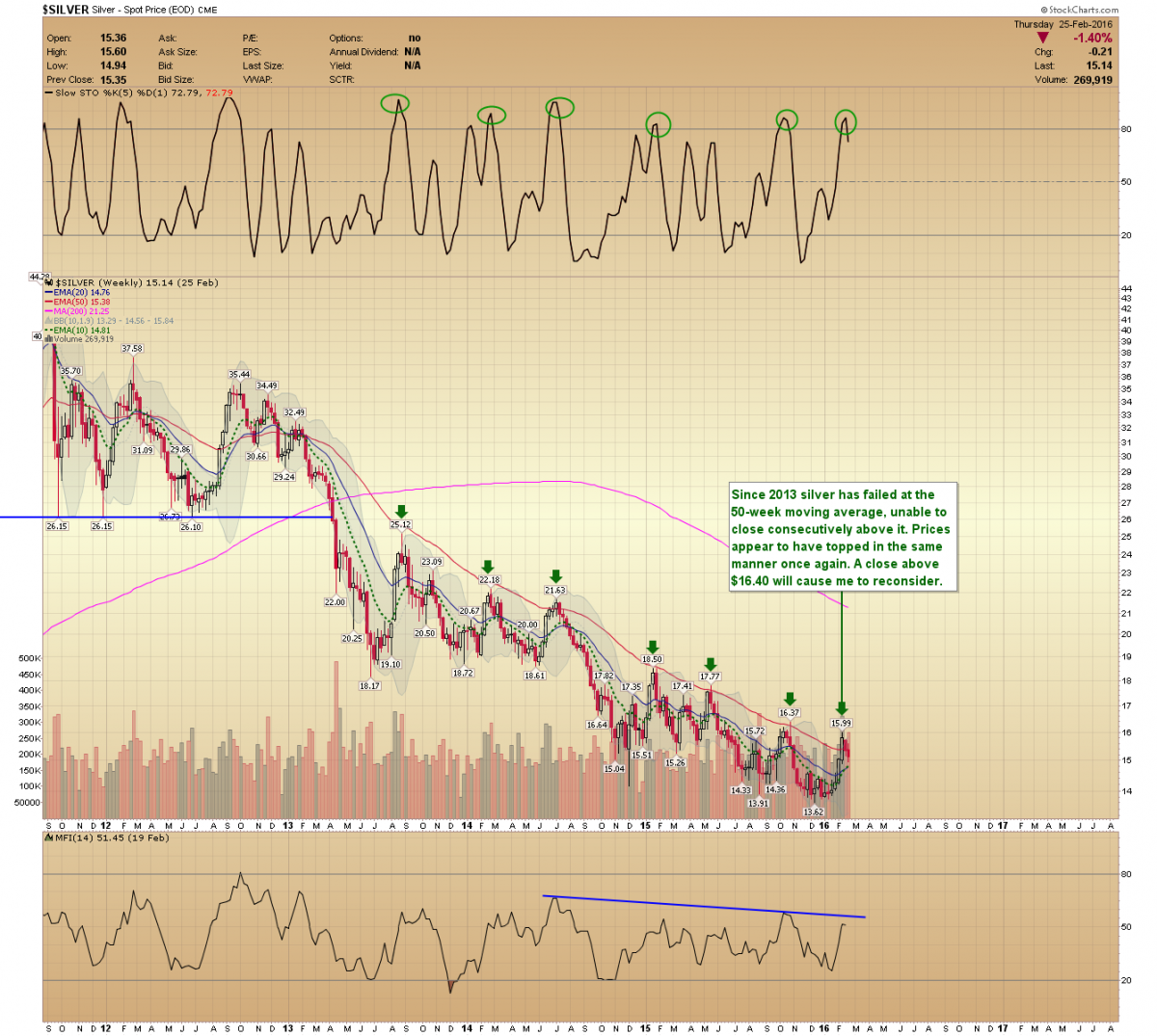 HUI Prices
Prices have skyrocketed 70+% in five short weeks, and the indicators are deeply overbought. There was an open gap from 2015 that was closed this week and prices potentially topped out. This chart is the most compelling evidence supporting a strong bottom. However, the structure resembles an expanded flat that may have just ended. If weekly prices continue higher closing above the 190 level, I will change my outlook.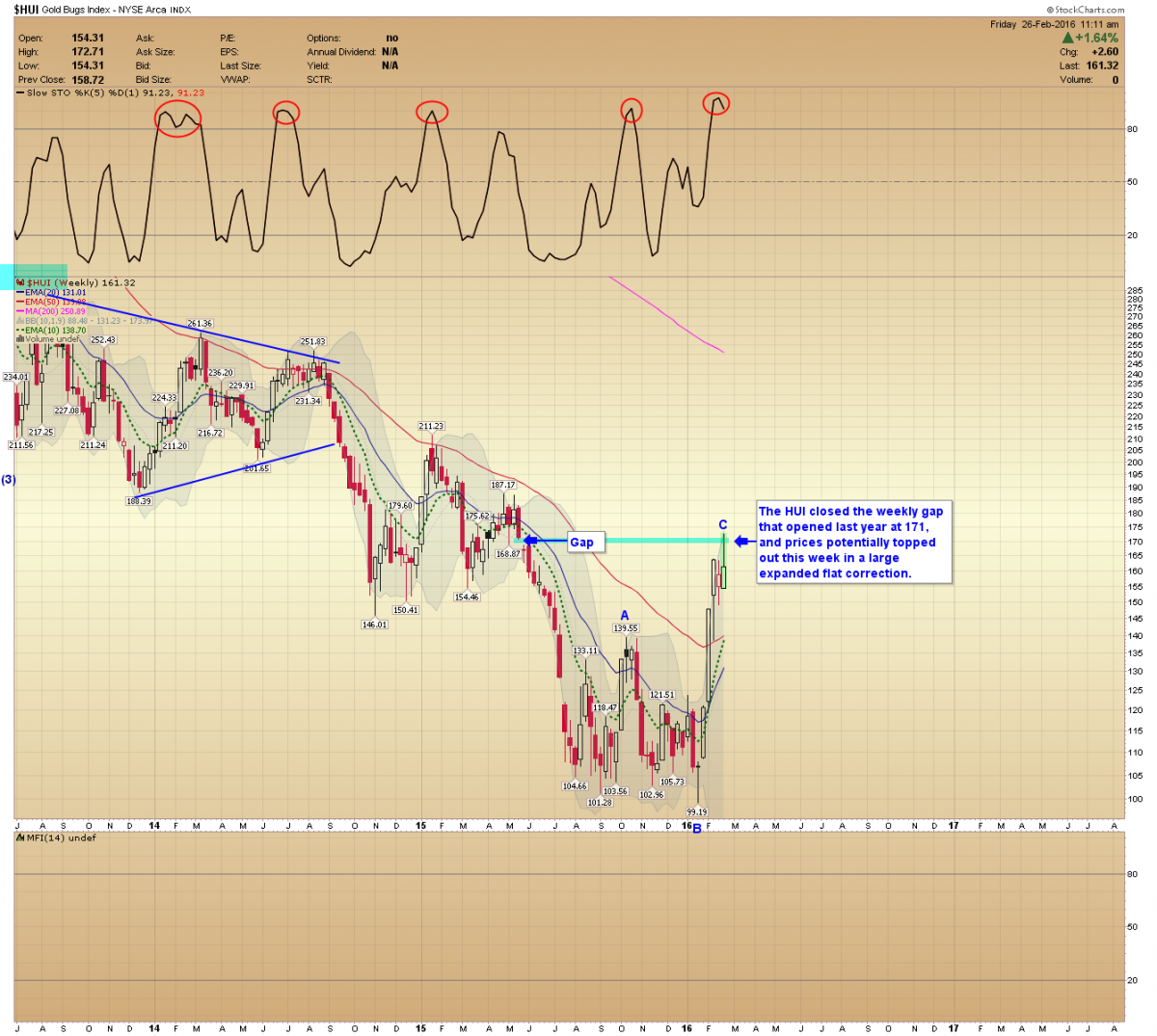 Conclusion
As things stand, I don't see enough evidence supporting a major bottom in gold and silver. The miners have exploded higher and are certainly supportive to a significant reversal. Nevertheless, everything else is within the standard parameters for a typical bear market rally. Believe me, I'm anxious for the market to bottom, making money in bull markets is straightforward as the uptrend corrects individual timing mistakes.
Once there is a confirmed top in the US Dollar commodities will find support and begin to rally in earnest. I don't expect the dollar to top until the next US President is apparent, and what they do will determine how high precious metals rise into the next decade. As an appetizer, I have a silver target of $300 after a sustained breakout above $50.
More from Gold-Eagle.com: