Gold Forecast 2018: Prices Are Setup For A Breakout Year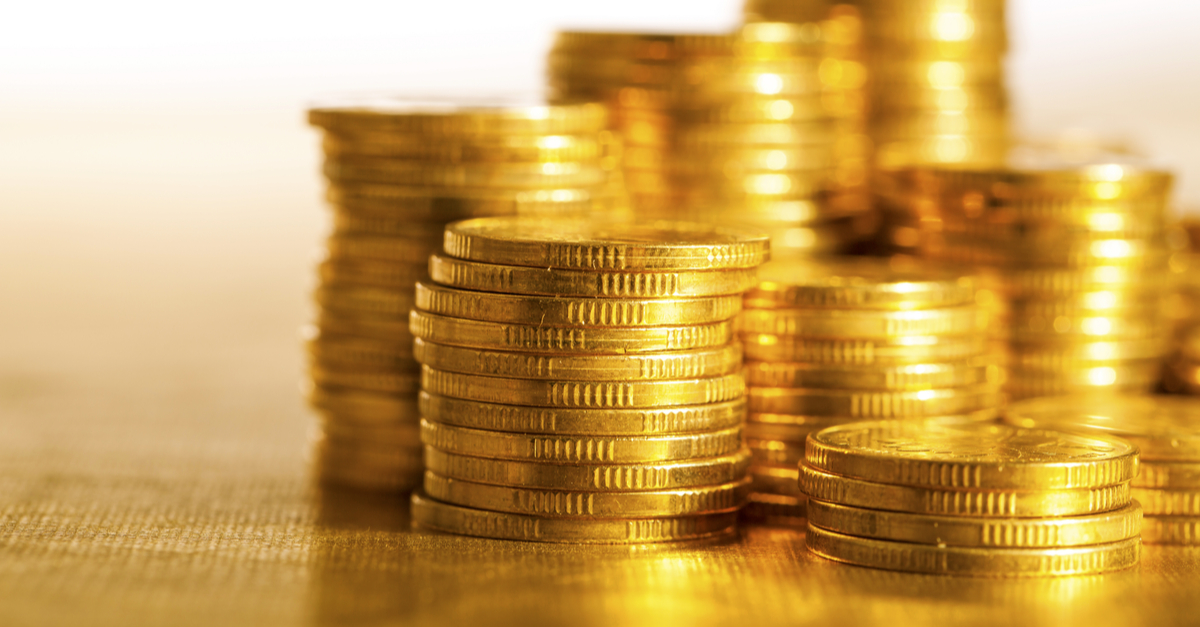 After peaking in 2011 gold entered a prolonged correction. Prices bottomed in 2015 when the FED increased rates for the first time since 2006. Gold prices rallied sharply in 2016 and 2017, but failed to produce a sustained uptrend. The multi-year basing pattern is nearly complete, and gold is poised to break higher in 2018.
The Dollar Is Key
The US Dollar has an unusual 16-year cycle. The highs and lows correspond to political change (Trump) and the evolving business cycle. The chart reveals tops arriving every 16-years (1985, 2001 and 2017?). Incredibly, significant bottoms surface in 16-year intervals as well (1992, 2008 and 2024?). If the sequence continues, the US Dollar will remain weak until 2023/2024 and gold should reach new all-time highs. Breaking below the 2017 low (90.99) will confirm a new dollar bear market.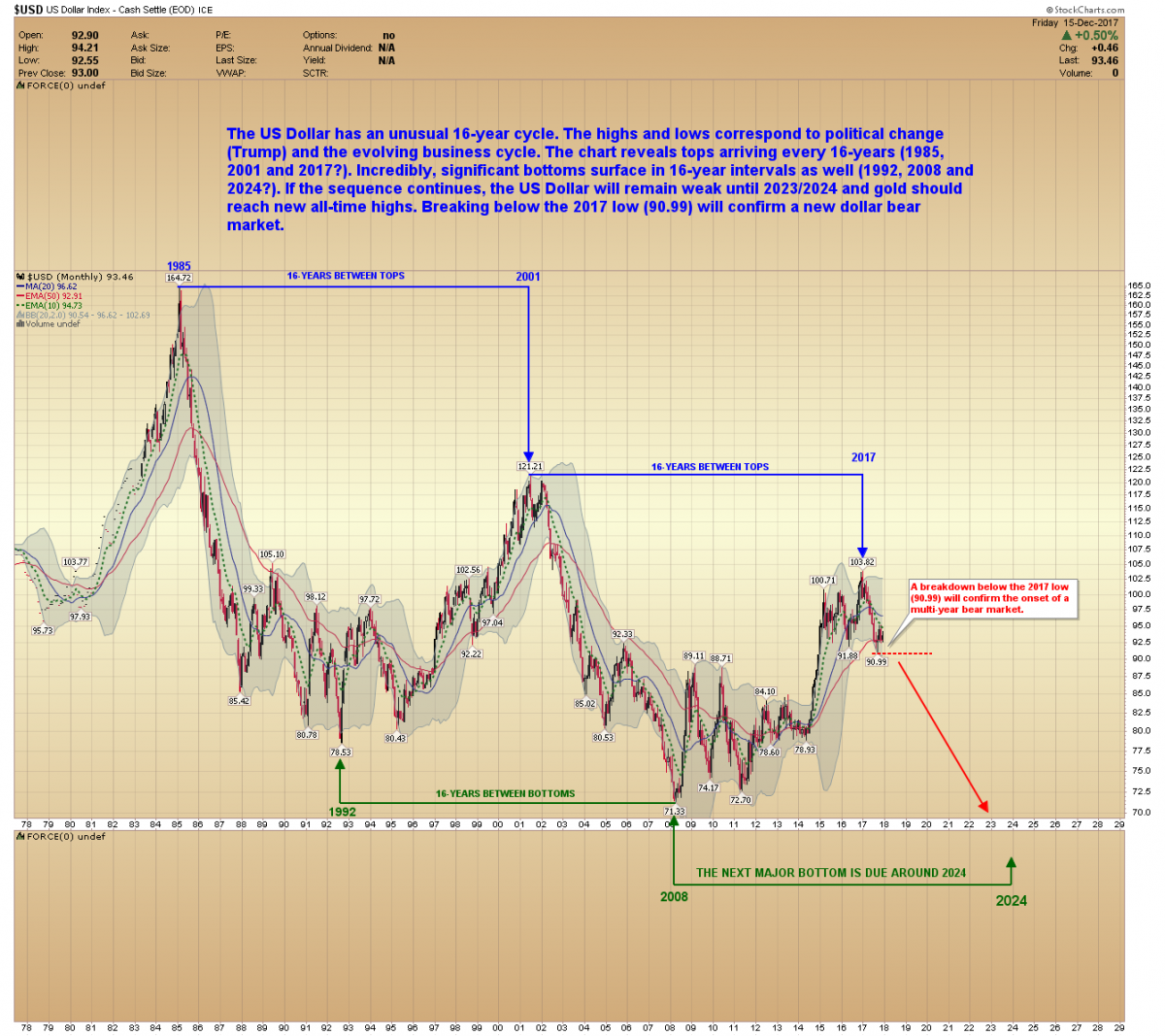 Weekly Gold Chart
Gold rallied sharply in 2016 and 2017, but prices failed to produce a sustained uptrend. A basing pattern emerged, and gold is set to break higher in 2018.
The right side of the pattern is nearly complete. We've been looking for a decline to the $1,200 level to complete the symmetrical base. However, prices may have bottomed prematurely at $1,238.30. We should know where we stand sometime next week.
If the dollar confirms a bear market, as expected, gold should test the $1,923 high by 2019/2020. Our long-term forecast anticipates a breakout above $2,000 and fresh all-time highs as the dollar sinks into the next 16-year low (2024).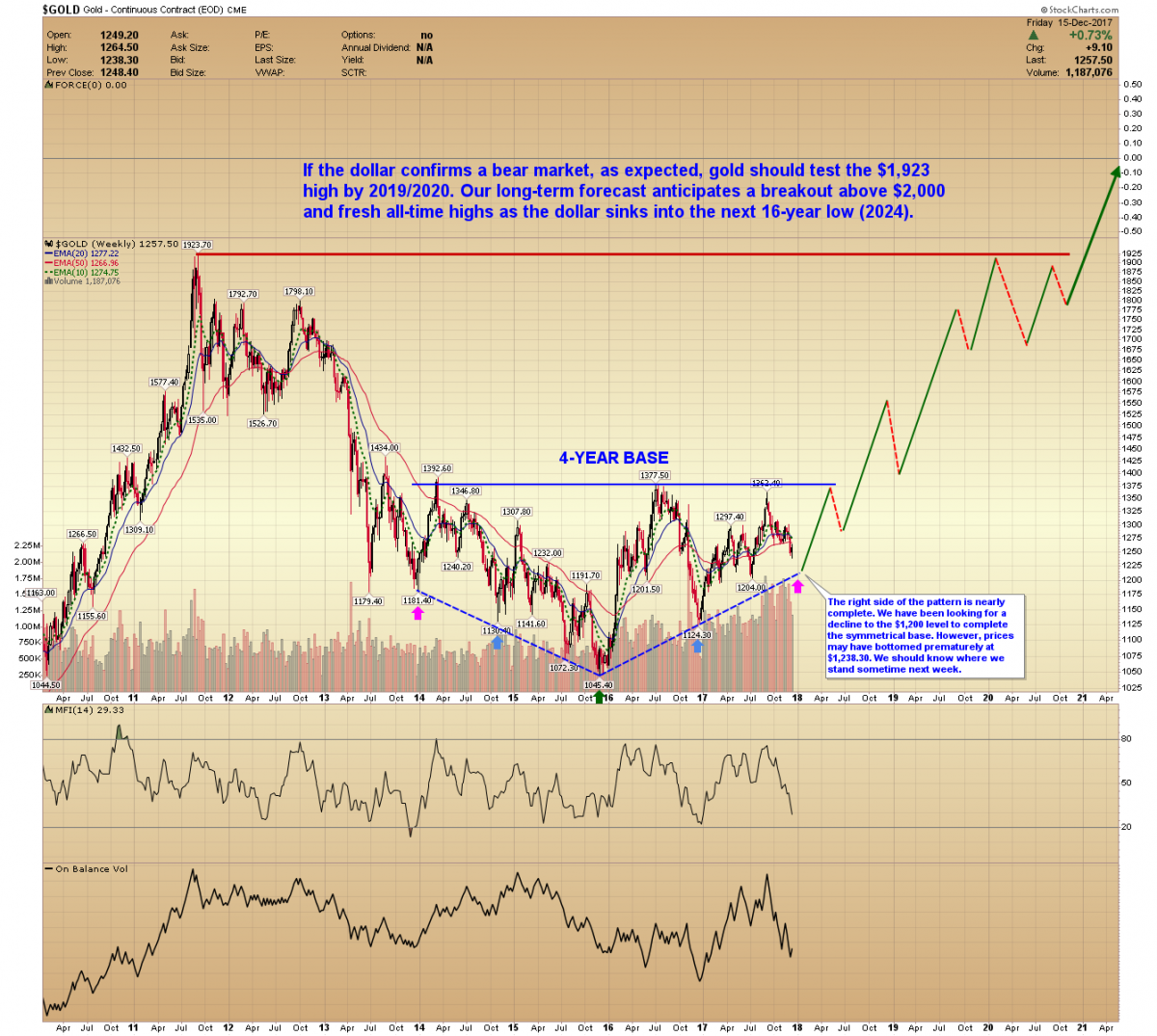 Gold Now
Did gold bottom last week at $1,238 or will we see a final decline to our symmetrical basing target? To confirm a low, gold needs to retake the October breakdown level around $1,270. Failure to do so within the next week or two will set up a final decline to around $1,200.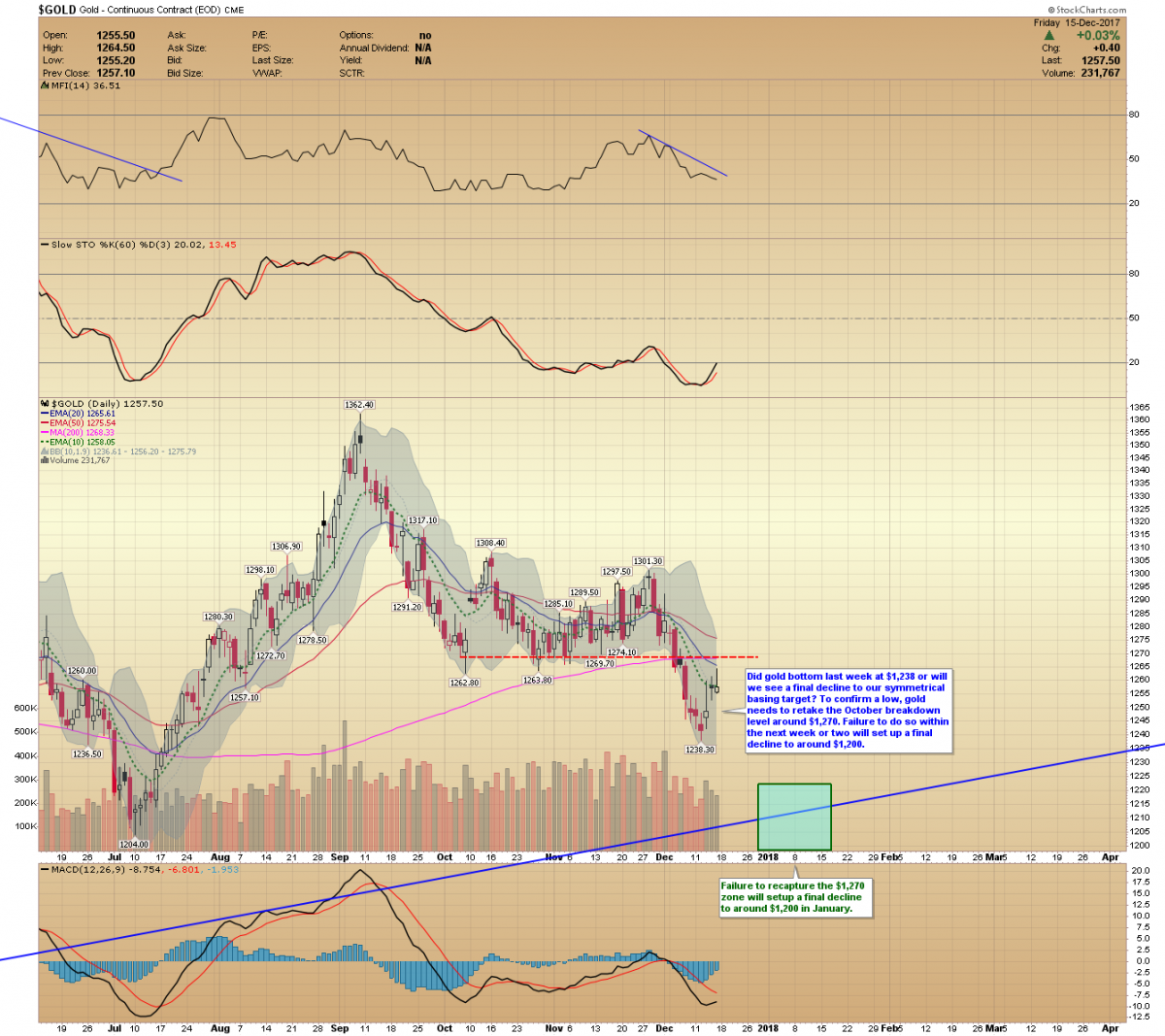 Weekly Silver Chart
Silver and gold take turns leading a bull market. Silver outperformed gold in 2016, and then gold outshined silver in 2017. It's time to pass the torch, and we expect a dominant run in silver in 2018.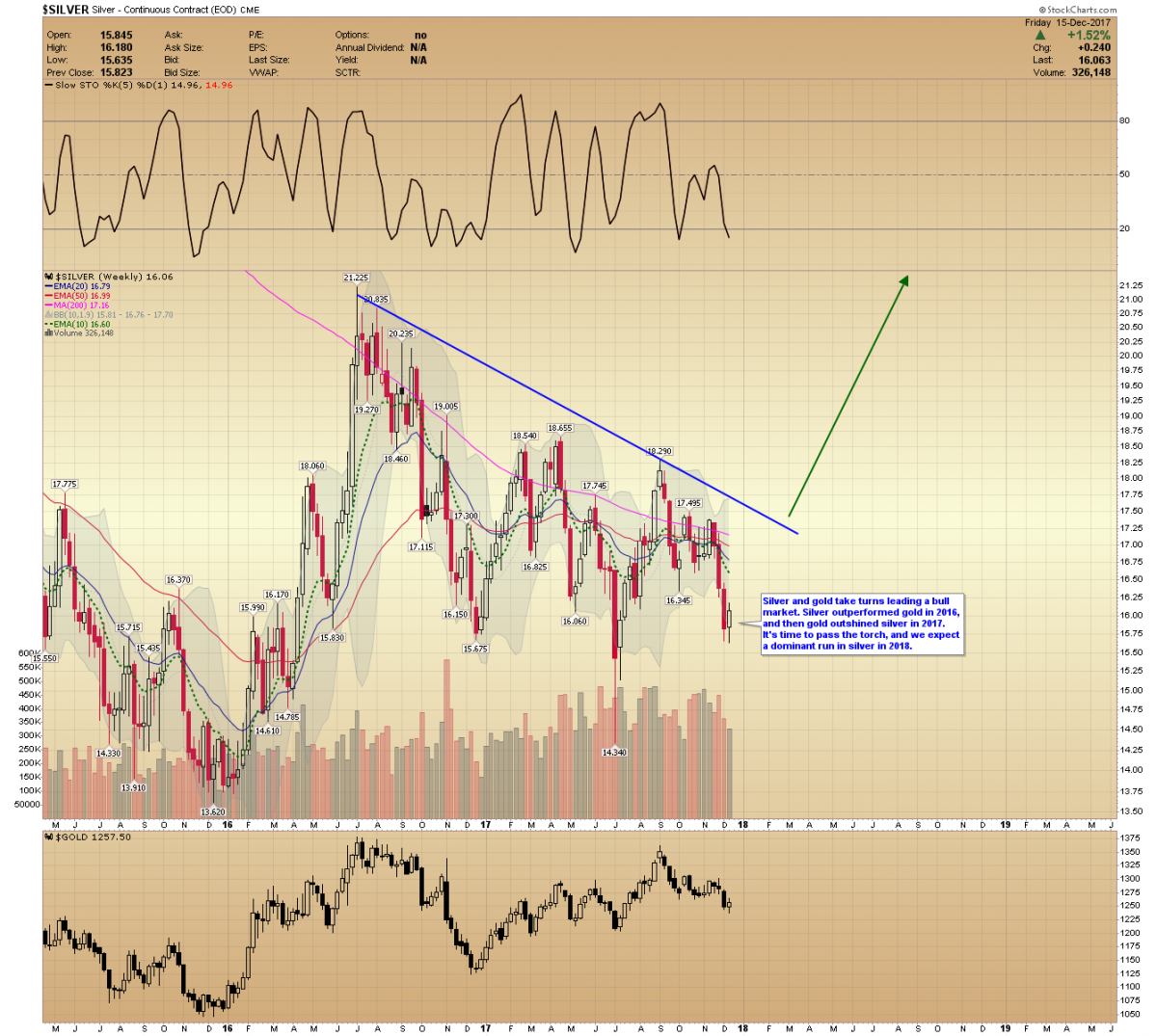 Silver Now
Prices may have bottomed at $15.64, but the Elliott Wave structure could easily accommodate a 5th and final wave of the ABC correction. Nevertheless, prices closed above the 10-day EMA on Friday, and I may consider a partial position if we get a white candle close above $16.20.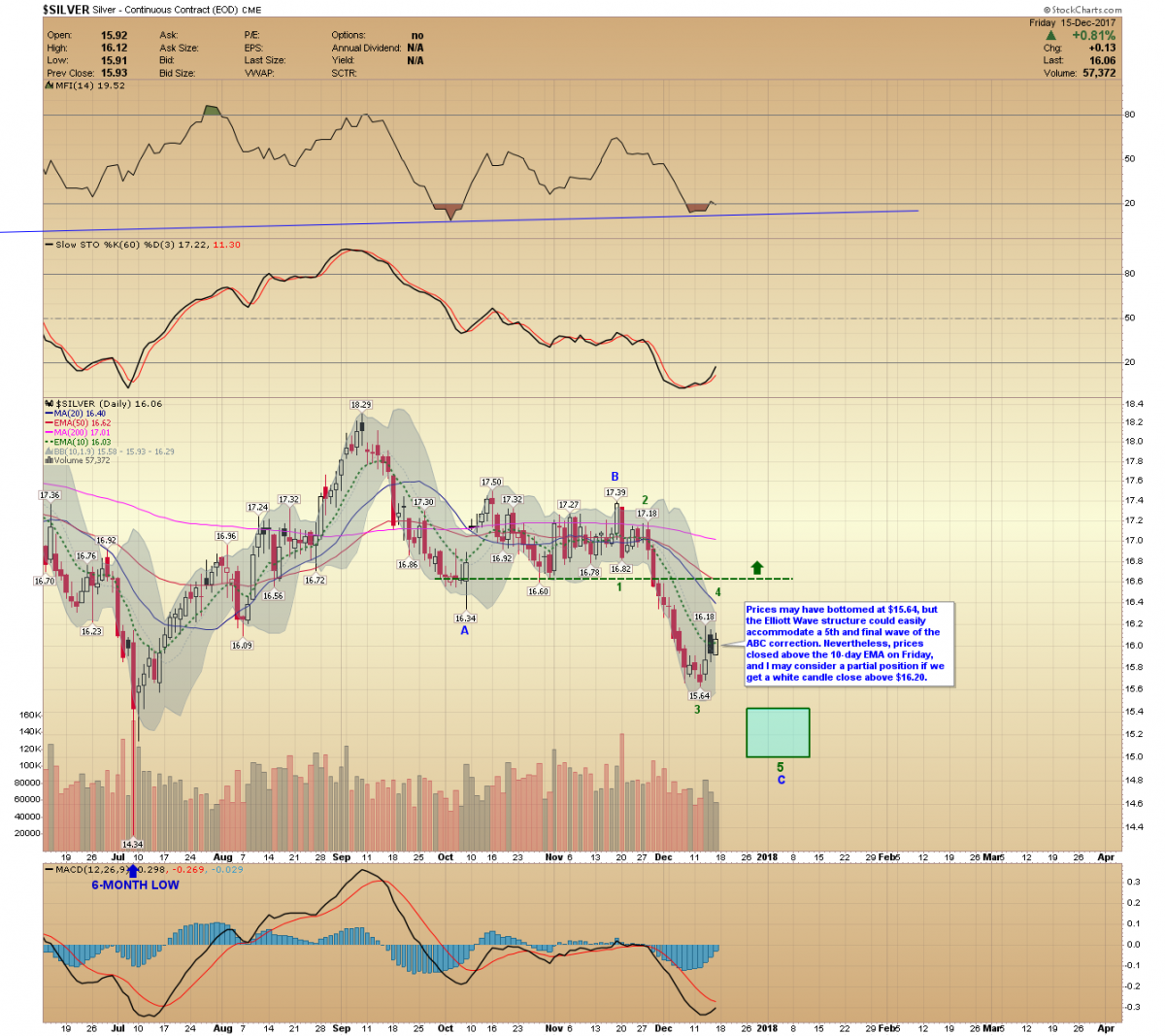 HUI Stair-Step Chart
The stair-step decline in 2017 is similar to that of 2016. The pattern argues for a fourth and final step lower to complete the correlation. The HUI would have to close decisively above 185.19 to signal a bottom. Failure to overcome that level will appoint a fourth and final decline (stair-step) into January. Prices closed the week at 180.09.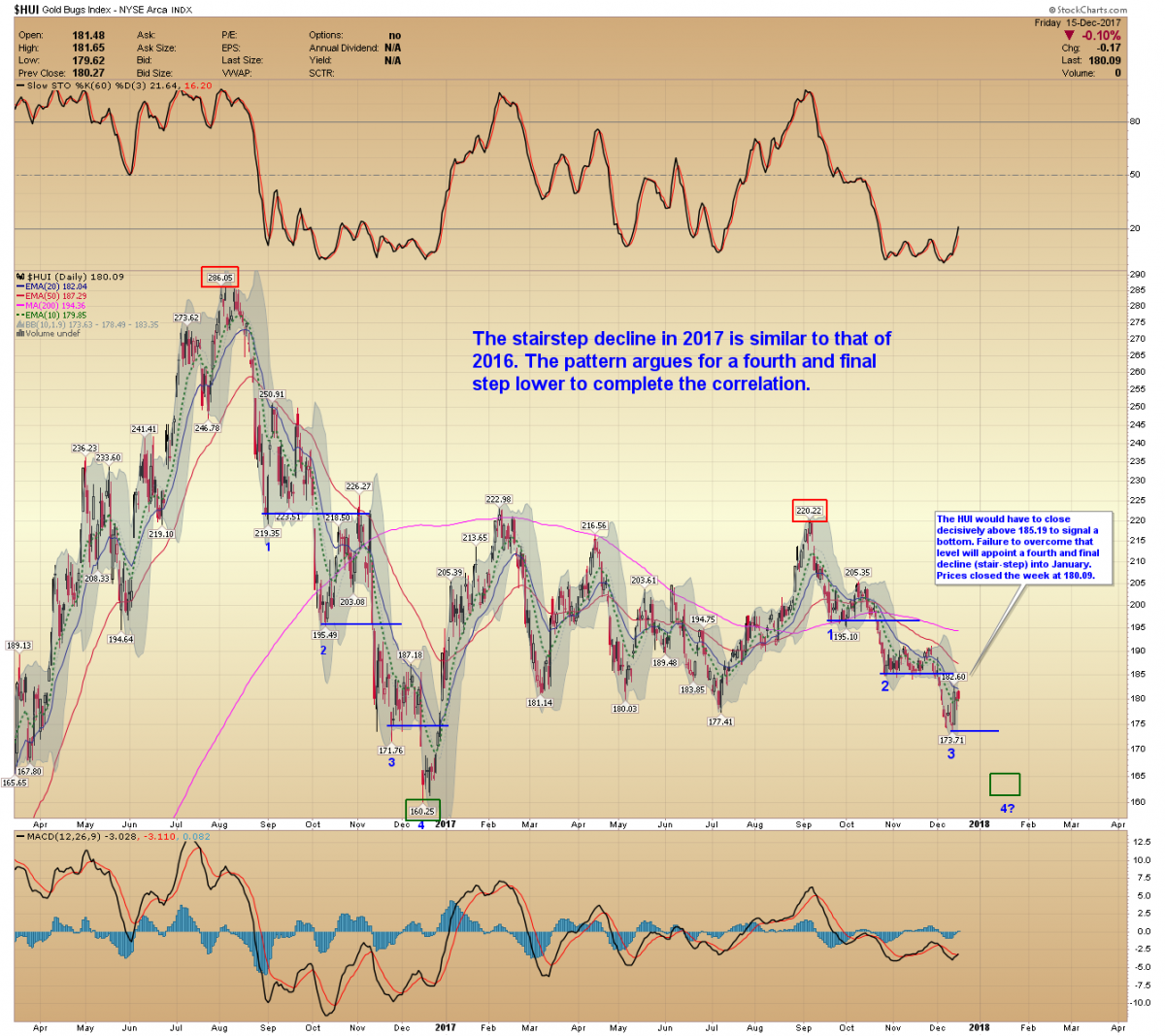 GDX
Consecutive closes above $22.40 would indicate a bottom in miners. Failing to recapture $22.40 and dropping below $21.74 will set up a fourth and final decline.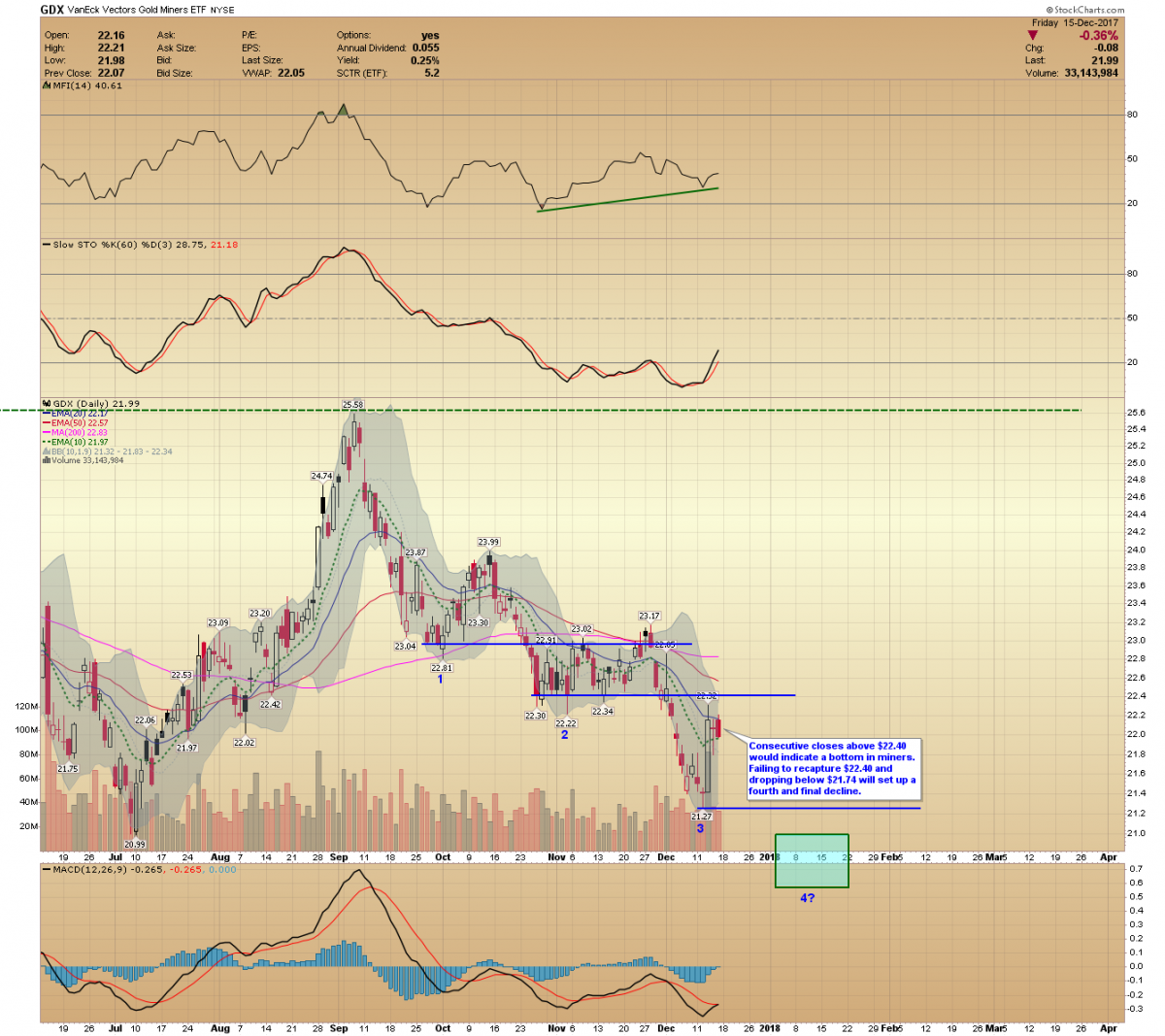 GDXJ
Juniors are a bit more volatile than GDX. A white candle close above $31.87 (Fed day high) would indicate a bottom. However, dropping below $30.94 would support a final decline.
We are close to a low. Prices may have bottomed last week, or we could get one more decline. To support the final decline scenario, gold and miners need to remain below the level cited above. Gold would have to decline below $1,247 and silver below $15.85 to initiate a potential breakdown. Early to mid-January is our preferred timing for a sustainable low...should we see a final decline.
I prefer to wait for confirmation before entering short-term trading positions. However, long-term speculators may consider adding to physical gold and silver holdings at current levels.
*********
Gold-Eagle provides regular commentary and analysis of gold, precious metals and the economy. Be the first to be informed by signing up for our free email newsletter.
More from Gold-Eagle.com: