Gold Forecast: Are Gold Prices Headed For Another December Bottom?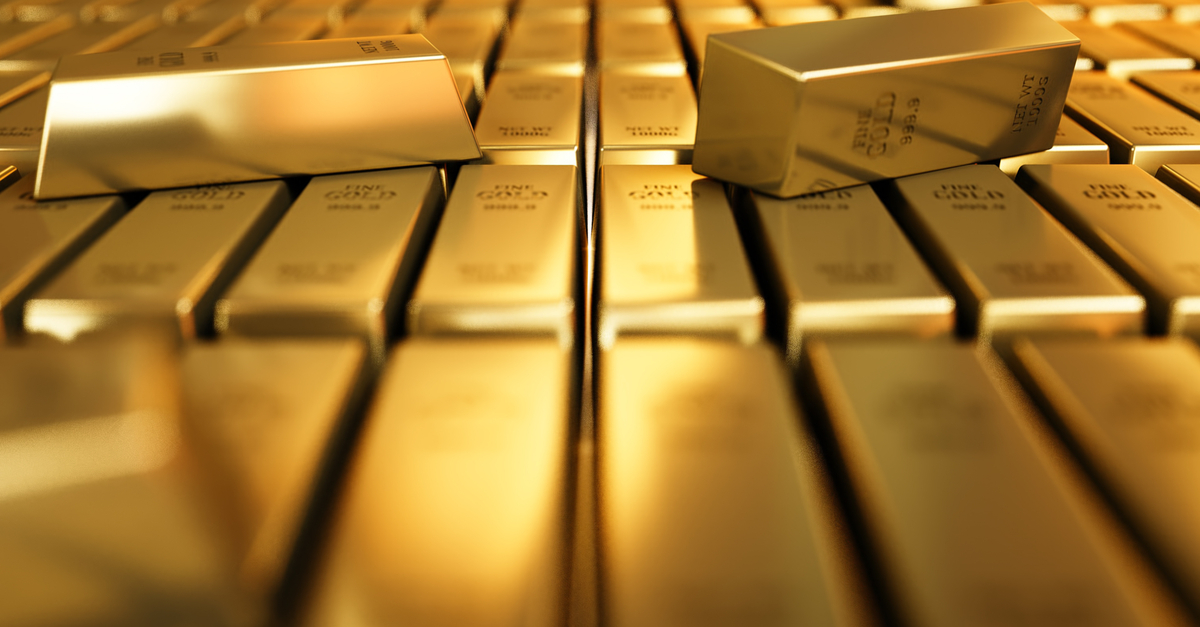 The seasonal pattern in gold prices supports an October high, a November decline, and a December Bottom. It looks like we got the October high at $1246. Next, we should see a November decline.
Gold Weekly
Gold tends to top in October or early November and bottom in December (November in 2014). The average decline has been around 11%. It looks $1246 is the October top for 2018. I think the question now is how low will gold prices drop in December.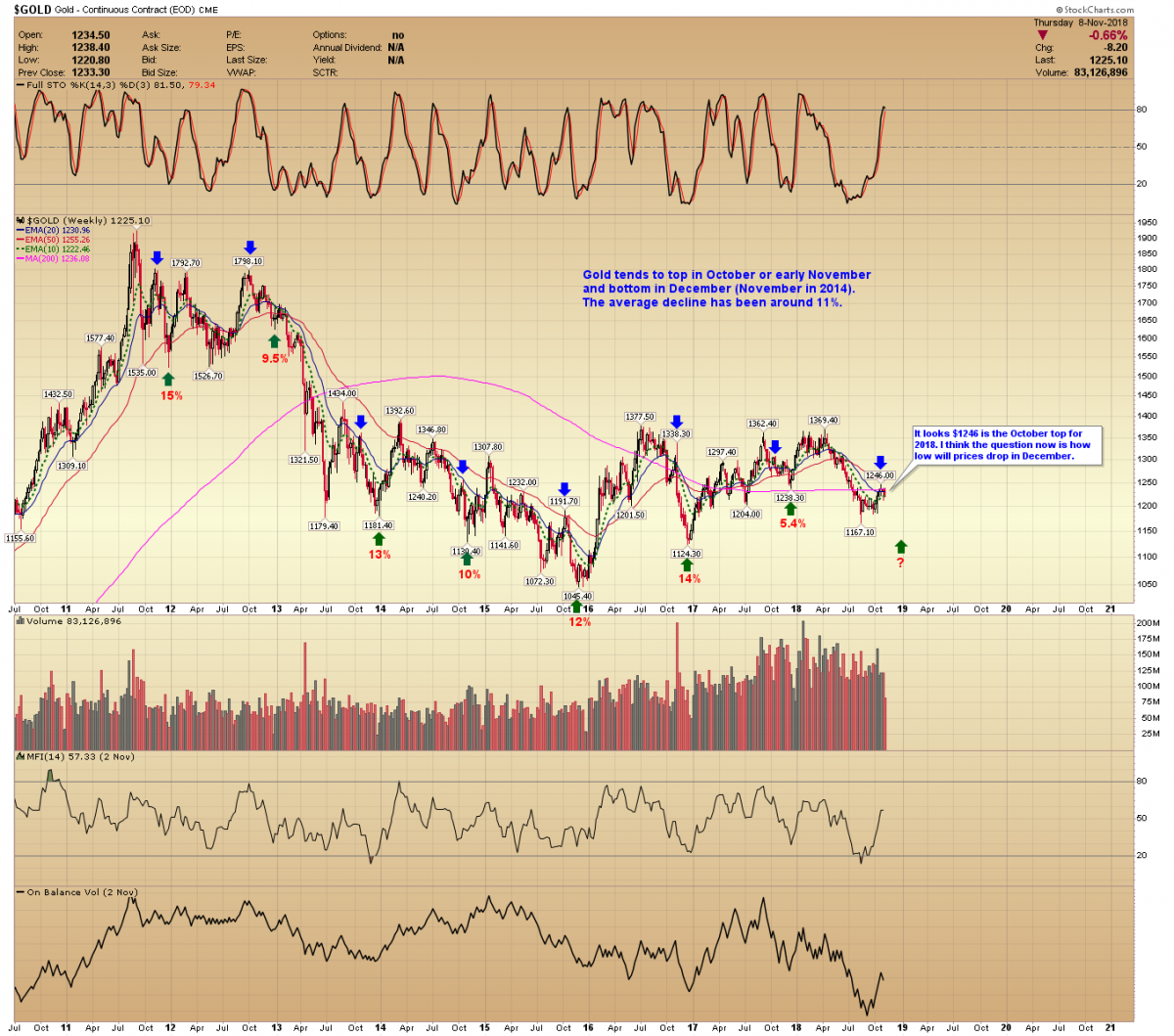 Gold Daily
I believe $1246 is the October high, the first benchmark of the seasonal pattern. The next step is making a lower low and breaking cycle support. For this to occur, gold prices need to crack the $1213.40 low and then the cycle trendline near $1200. If met, then I think we can expect a quality buying opportunity in December.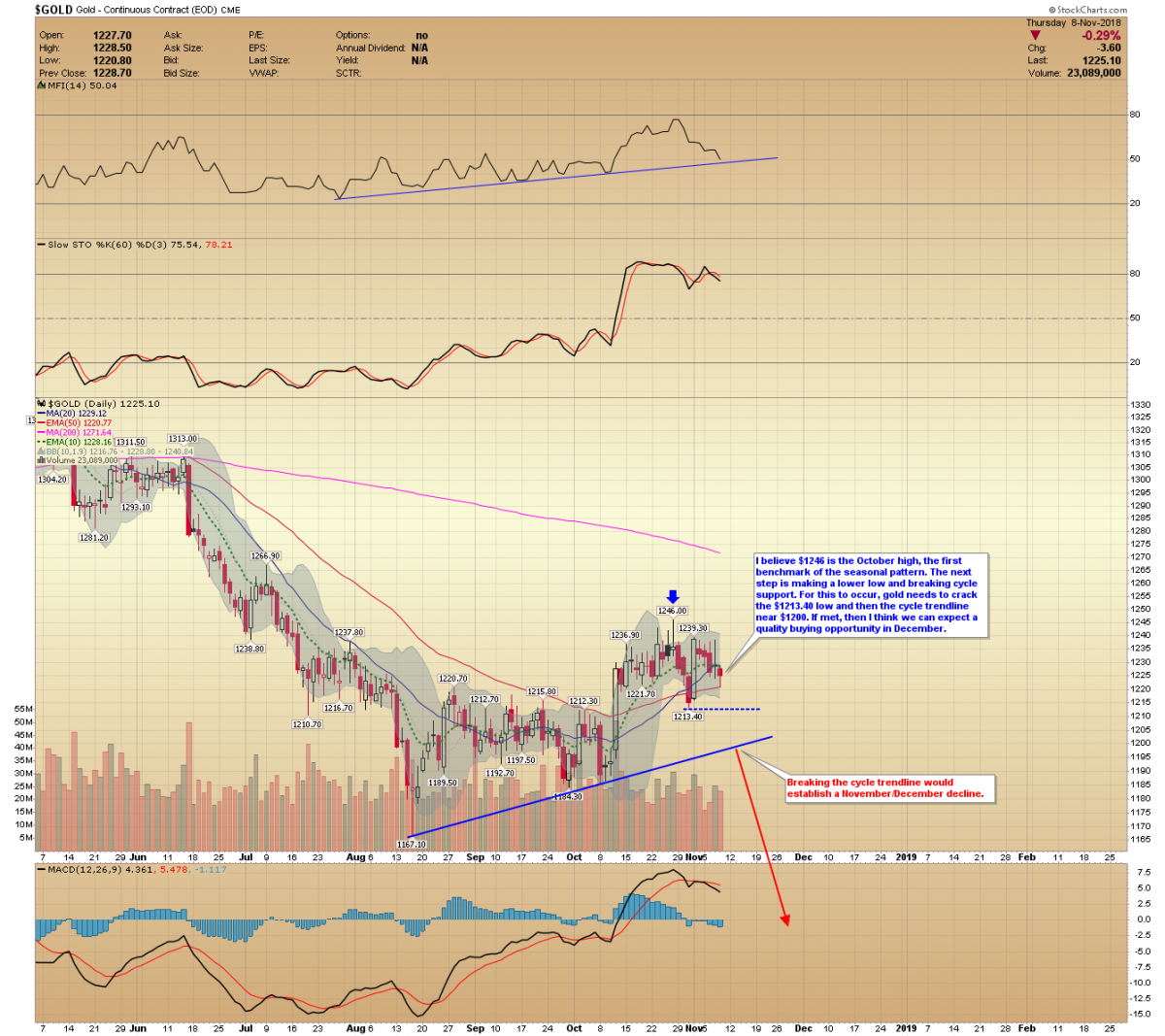 Silver
Silver prices are trending back to the lower end of the range. Closing below $14.25 in the coming days would establish a breakdown. If confirmed, I'm interested to see how prices react at the $13.97 low. They could either begin to bounce or weaken expeditiously.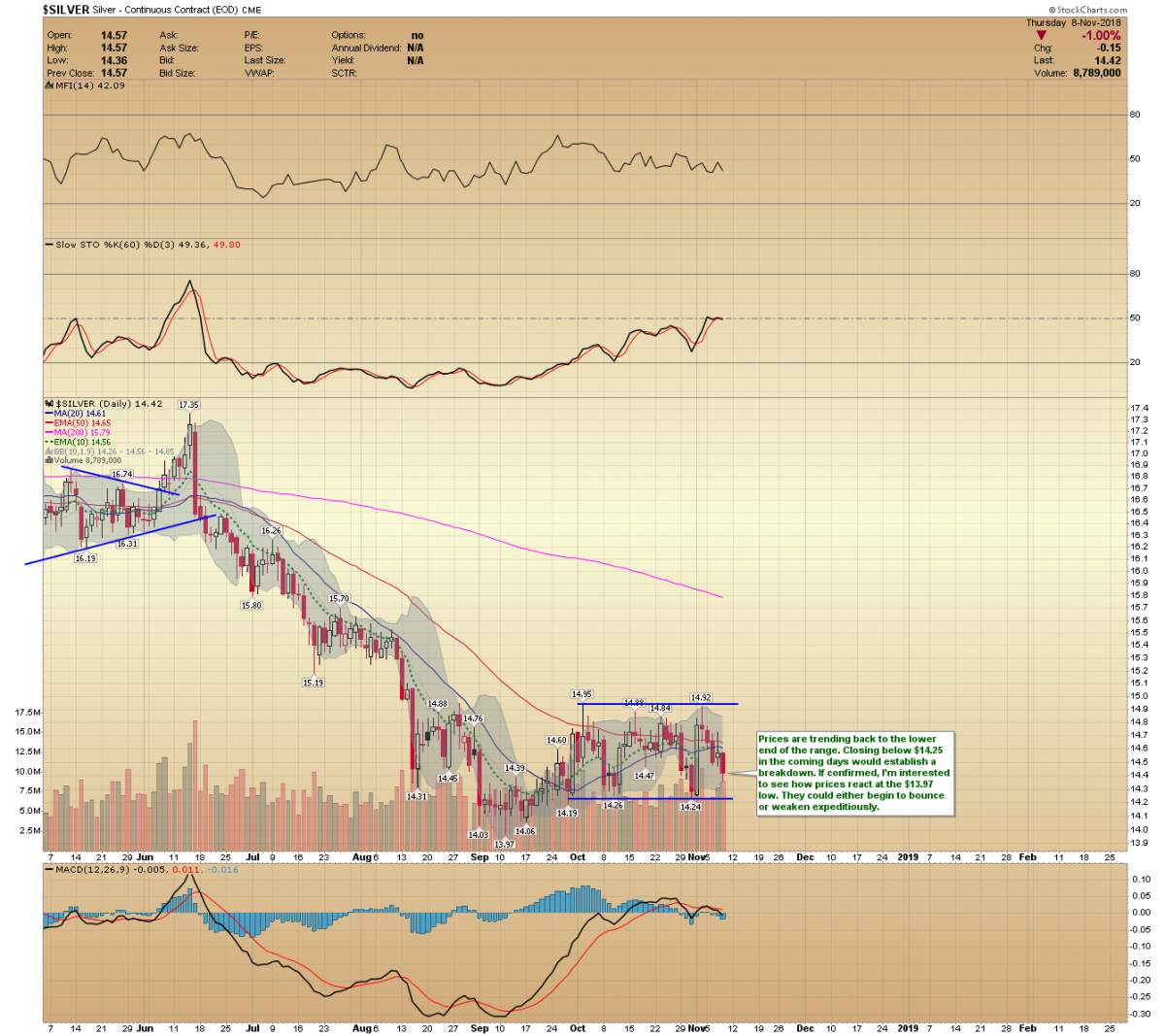 Dollar
The dollar bounced off the support line on Wednesday. The dollar has adhered to a 10-day (+/- 1 day) advance/decline cycle followed by a 3-5 day correction. If that progression endures, then this pullback to 95.48 may be over, and we could see another 10-day advance to new highs.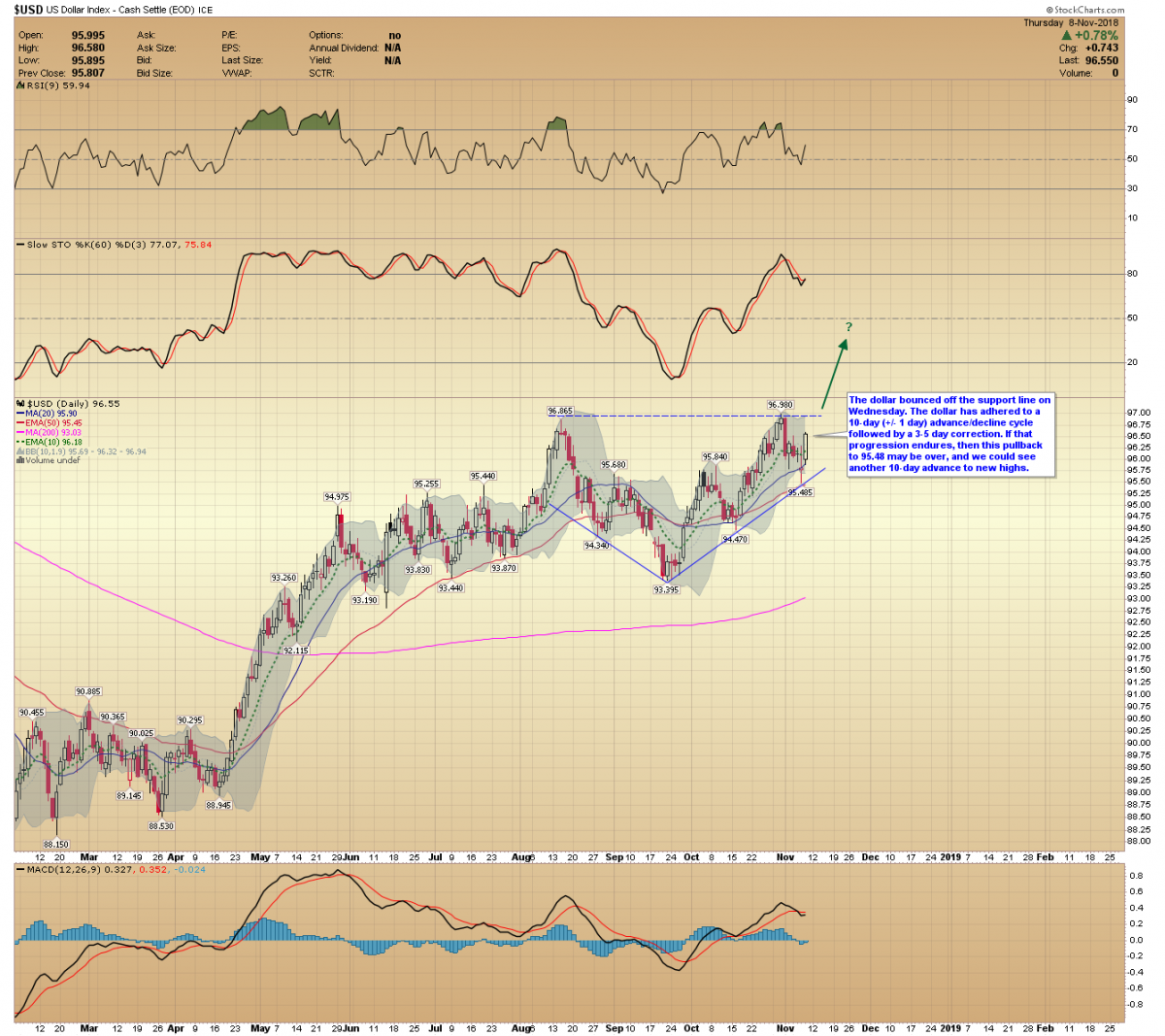 GDX
I feel miners could be on the verge of collapse. What happens over the next few trading days is key. Declining below the cycle trendline could trigger a sharp move lower - akin to the bull trap update released November 1st, 2018.
The seasonal guide supports lower precious metals prices into the December 19th Fed meeting. I'll expect a November breakdown and December bottom if gold remains below the October $1246 high.
*********
Gold-Eagle provides regular commentary and analysis of gold, precious metals and the economy. Be the first to be informed by signing up for our free email newsletter.
More from Gold-Eagle.com: