Gold Price Forecast: The Next Leg Lower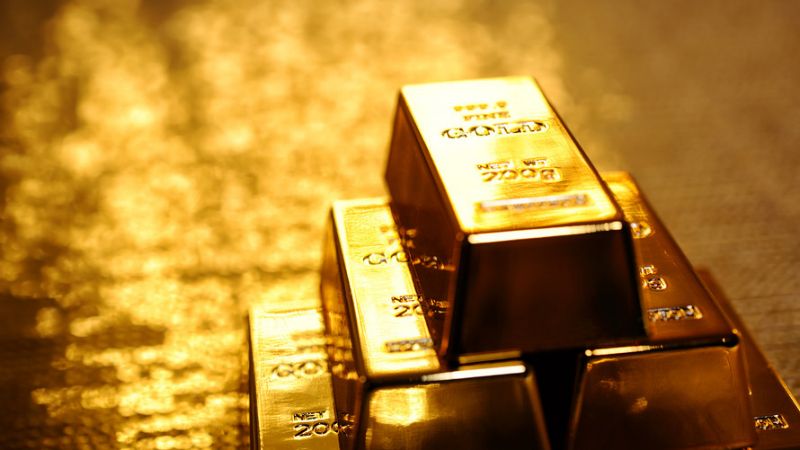 Metals and miners have been bouncing after forming interim lows. Our cycle work supports a broken rally that should rollover between now and mid-October. A trade deal with China (partial or otherwise) could trigger the next selloff in gold.
The 45 Day Cycle
We use cycles to time key turning points in precious metals. The XAU has been running a somewhat consistent 42 to 46-day sequence. Prices recently formed an interim cycle low on October 1, 2019 (day 42). We expect this cycle to fail (left translate) and break the 87.48 pivot. The severity of the subsequent correction depends on how quickly prices break below the 87.48 low.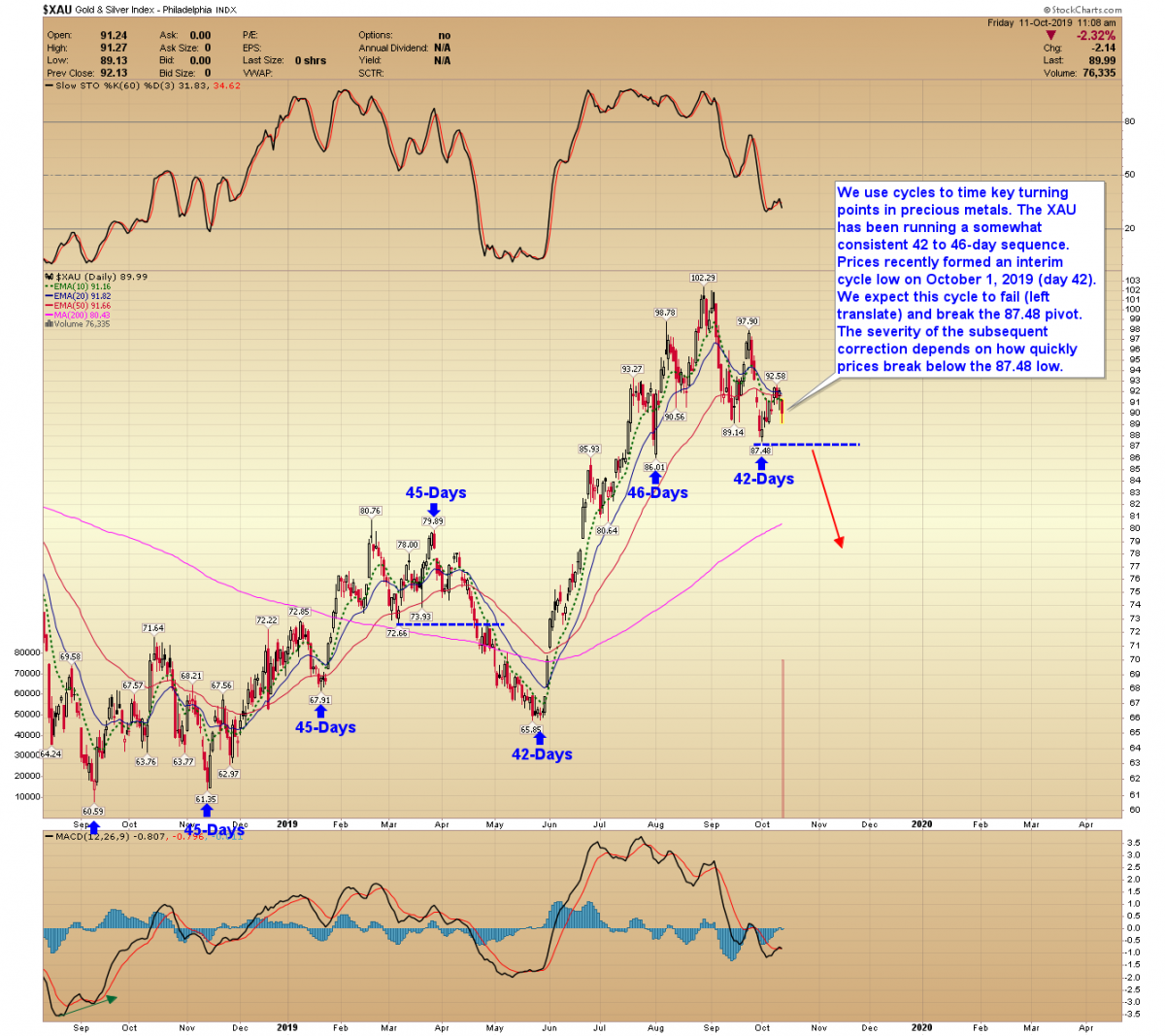 Daily Gold Chart
If miners formed interim cycle lows October 1st, then it stands to reason gold and silver did too. If correct, that implies we are 8-days into a new series that should left translate and break the October $1465 low. Typically, left translated cycles peak with 12-trading days, so ideally, this rally should fade between now and next Thursday.

Gold COT Update
Typically, we see at least a 50% reduction in commercial shorts from the cycle peak to the 6-month low. Throughout the prior 10-week correction (February to May), shorts dropped from -166,477 to -57,396. Before I expect the next 6-month low, I'd like to see commercial net shorts near -170,000 or lower (currently -303,688).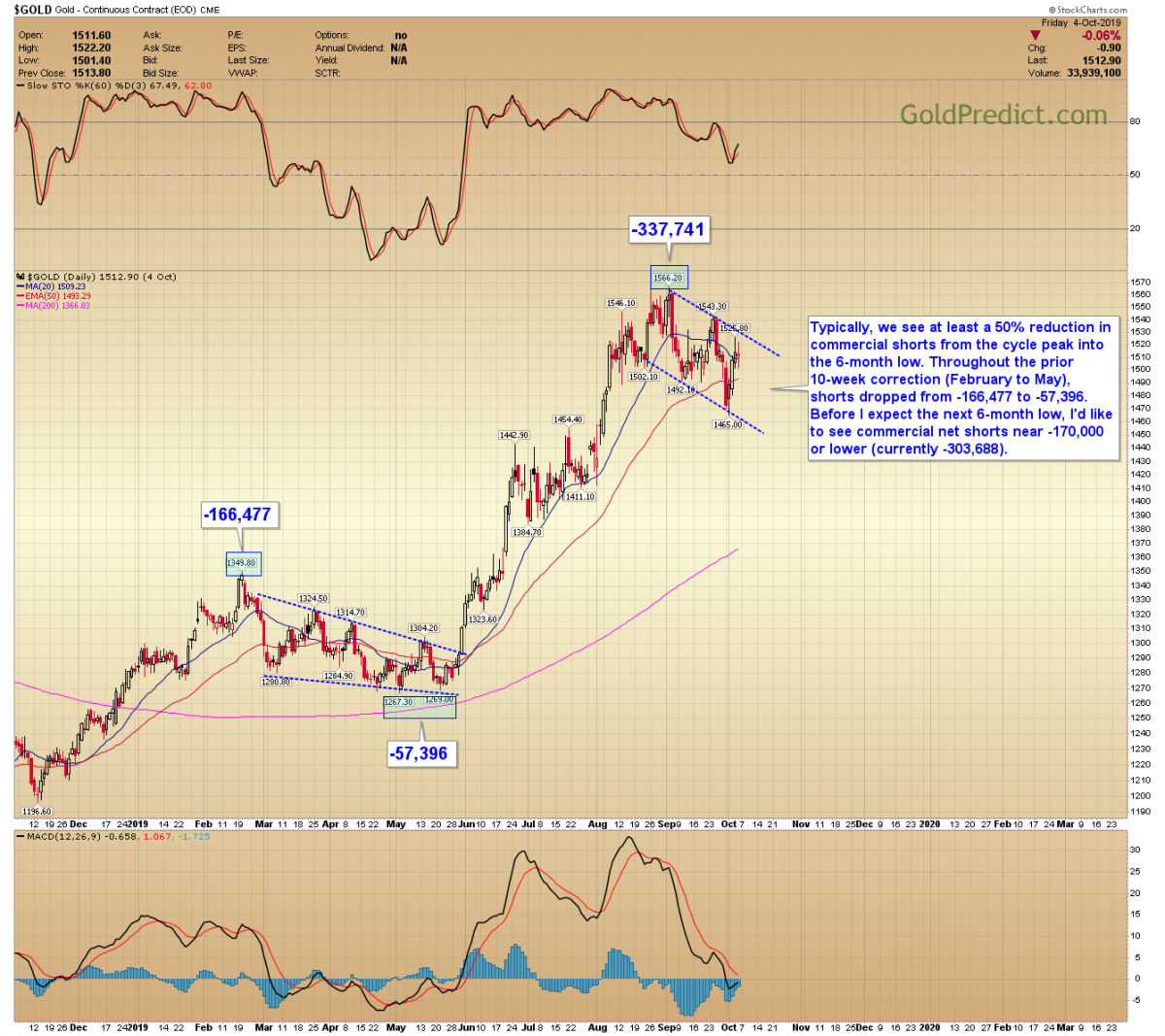 In summary, expect wild swings as gold works its way down into the next 6-month low. A successful trade deal with China could send gold prices sharply lower. The COT remains near-term bearish with commercial net-shorts still above 300k. Investors should consider being patient and waiting for a better buying opportunity in November or December. 
AG Thorson is a registered CMT and expert in technical analysis. He believes we are in the final stages of a global debt super-cycle. For more information, please visit https://goldpredict.com/
*********
Gold-Eagle provides regular commentary and analysis of gold, precious metals and the economy. Be the first to be informed by signing up for our free email newsletter.
More from Gold-Eagle.com: