Gold Price Forecast: The Potential For One More Decline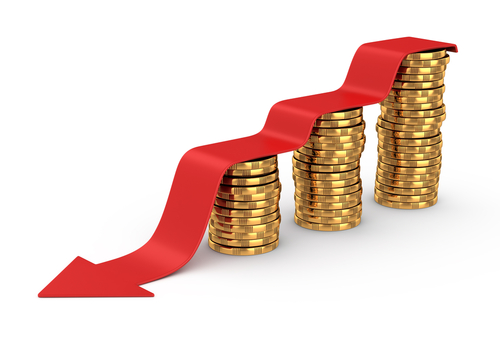 After peaking in September, gold entered a mild corrective phase. The pullback into October lacked depth and appears incomplete. The potential for a secondary breakdown remains. A pause in the Fed rate-cutting cycle on Wednesday could trigger the next wave of selling.
Incomplete Cycle
Gold prices tend to form intermediate cycle lows about every 6-months. Each 6-month cycle is usually comprised of two or three lesser cycles (blue arrows) lasting on lesser cycle average about 55-trading days. To register an intermediate decline, prices need to break the prior, low. In this case, gold needs to drop below $1465 before we can expect a genuine 6-month bottom.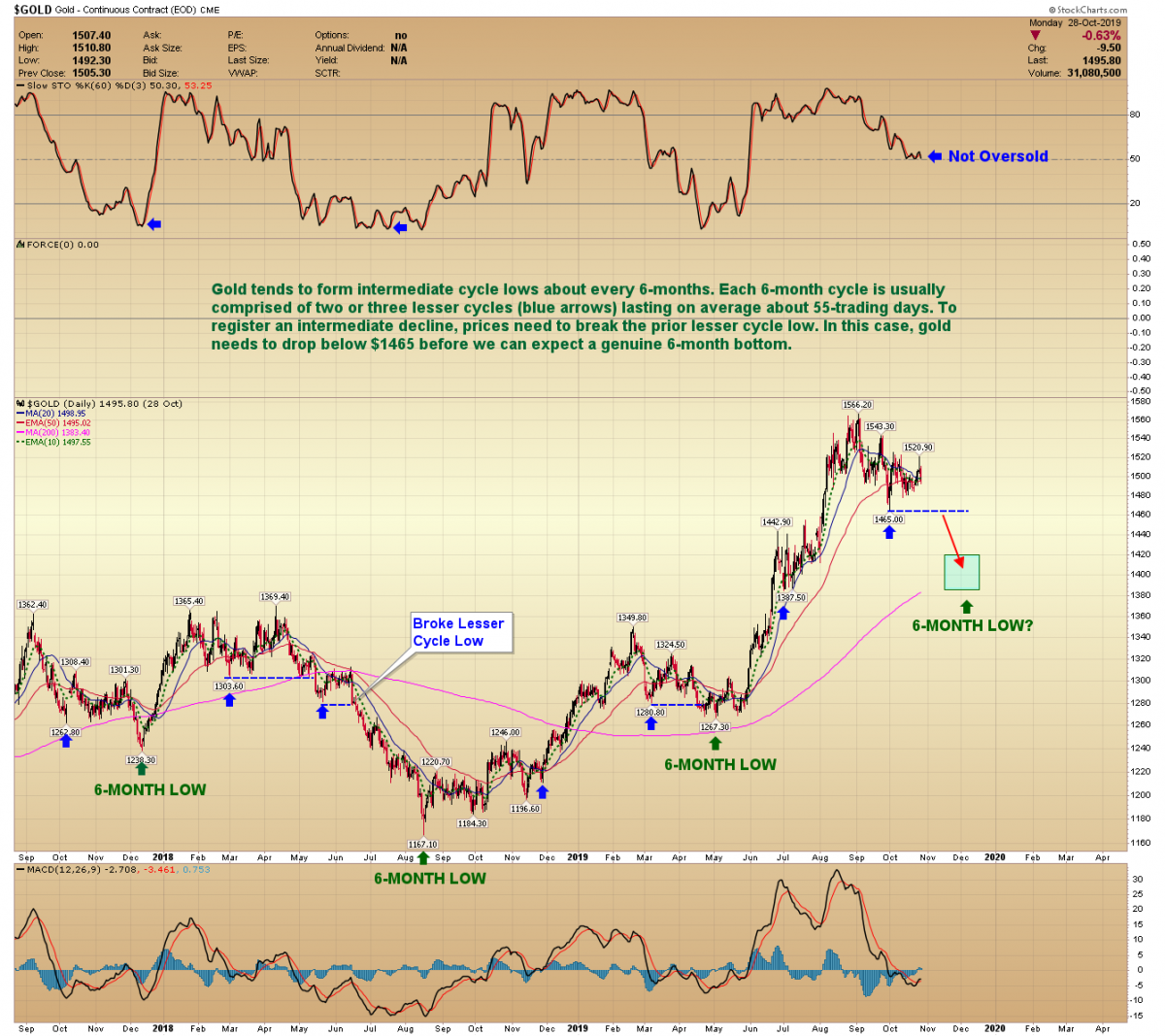 Moreover, the SLO Stochastics (top indicator in the chart above) should at least reach mildly oversold levels to promote a 6-month low. It never fell below 50 in October.
COT Update
Typically, we see a 50% reduction or better in commercial shorts before gold carves out a sustainable bottom. To date, we've seen just a 15% reduction from the September peak. To establish the next low, I'd like to see commercial shorts below 170,000 (currently 295,357).
In summary, the decline into the October $1465 low lacked readings consistent with a bottom, and we saw just a 15% reduction in commercial shorts. The chart looks bullish, but cycles and COT support another decline. A secondary breakdown could begin with a shift in Fed policy.
Expect increased volatility surrounding Wednesday's Fed decision. A collapse below $1465 would recommend a decline to $1380 - $1420…and would offer an excellent buying opportunity.
Longer-term, I believe gold is in a new bull market, and prices are heading much higher.
AG Thorson is a registered CMT and expert in technical analysis. He believes we are in the final stages of a global debt super-cycle. For more information, please visit https://goldpredict.com/
*********
Gold-Eagle provides regular commentary and analysis of gold, precious metals and the economy. Be the first to be informed by signing up for our free email newsletter.
More from Gold-Eagle.com: