Gold Price Forecast - Still Looking For An Autumn Low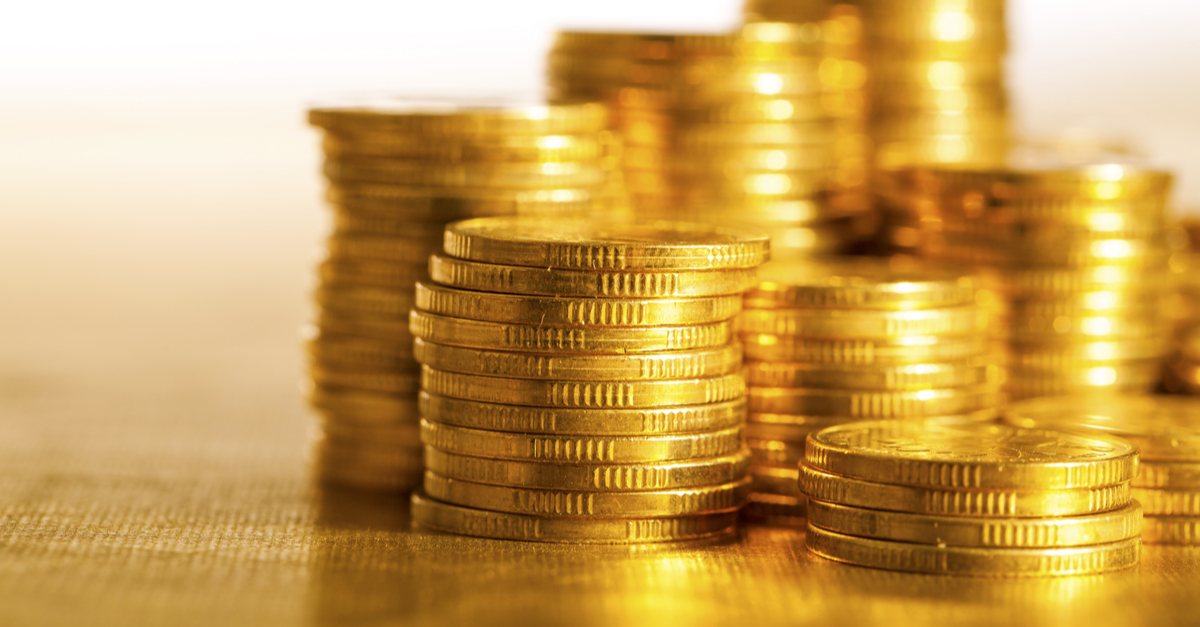 The intermediate advance in gold prices peaked one month ago at $1566.20. We've entered the declining and somewhat choppy phase of the cycle. The commitment of trader's report (COT) is far from supporting a bottom. It will likely take a few more weeks before gold strikes a final low.
COT Update
Commercial hedgers added 26,746 shorts last week, bringing their total net short position to a record -345,145 contracts. Generally, I like to see a 50% reduction in commercial shorts before I start looking for the next 6-month low. From current levels, that implies a reduction of some 172,000 contracts - that could take several weeks. The blue arrow below denotes record shorts.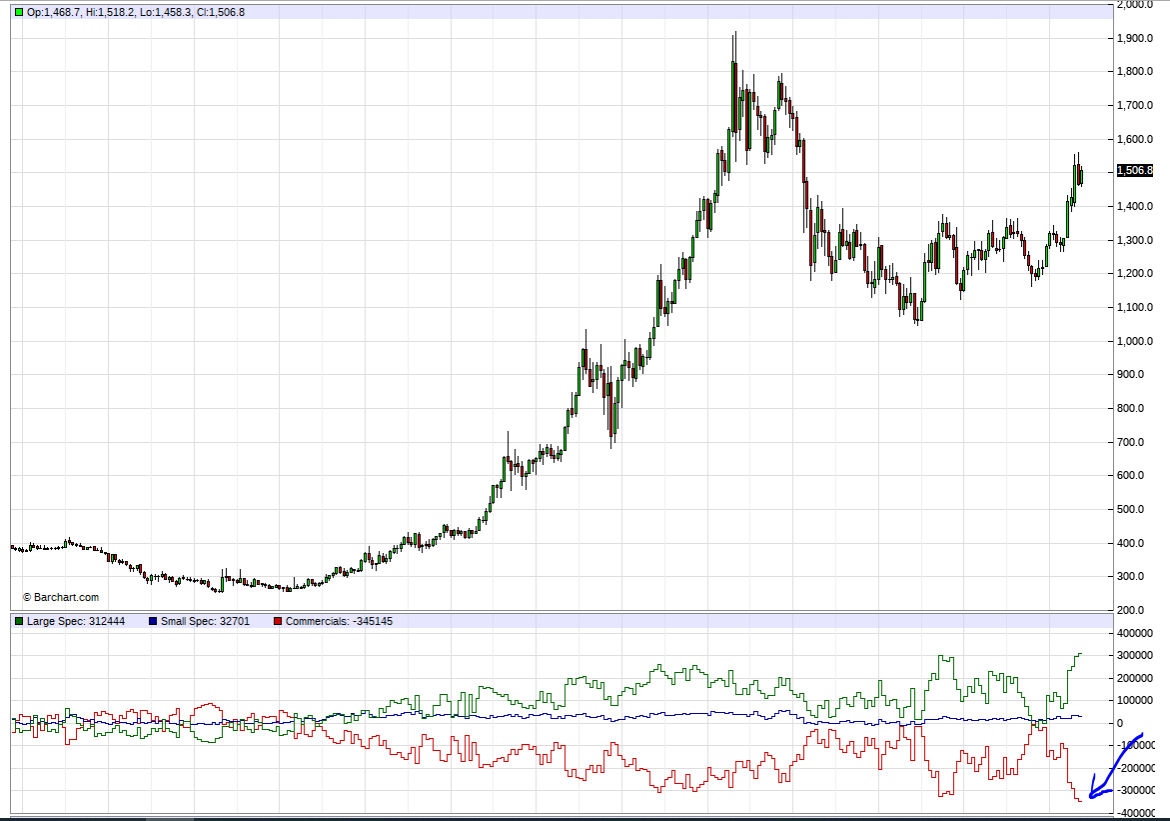 The previous intermediate-term correction lasted about 10-weeks from peak to trough. During that timeframe, commercial short positions dropped from 166,477 to 57,396 contracts as gold carved out a bottom. Though prices have corrected from the recent high, commercials still hold record shorts – a bearish indicator.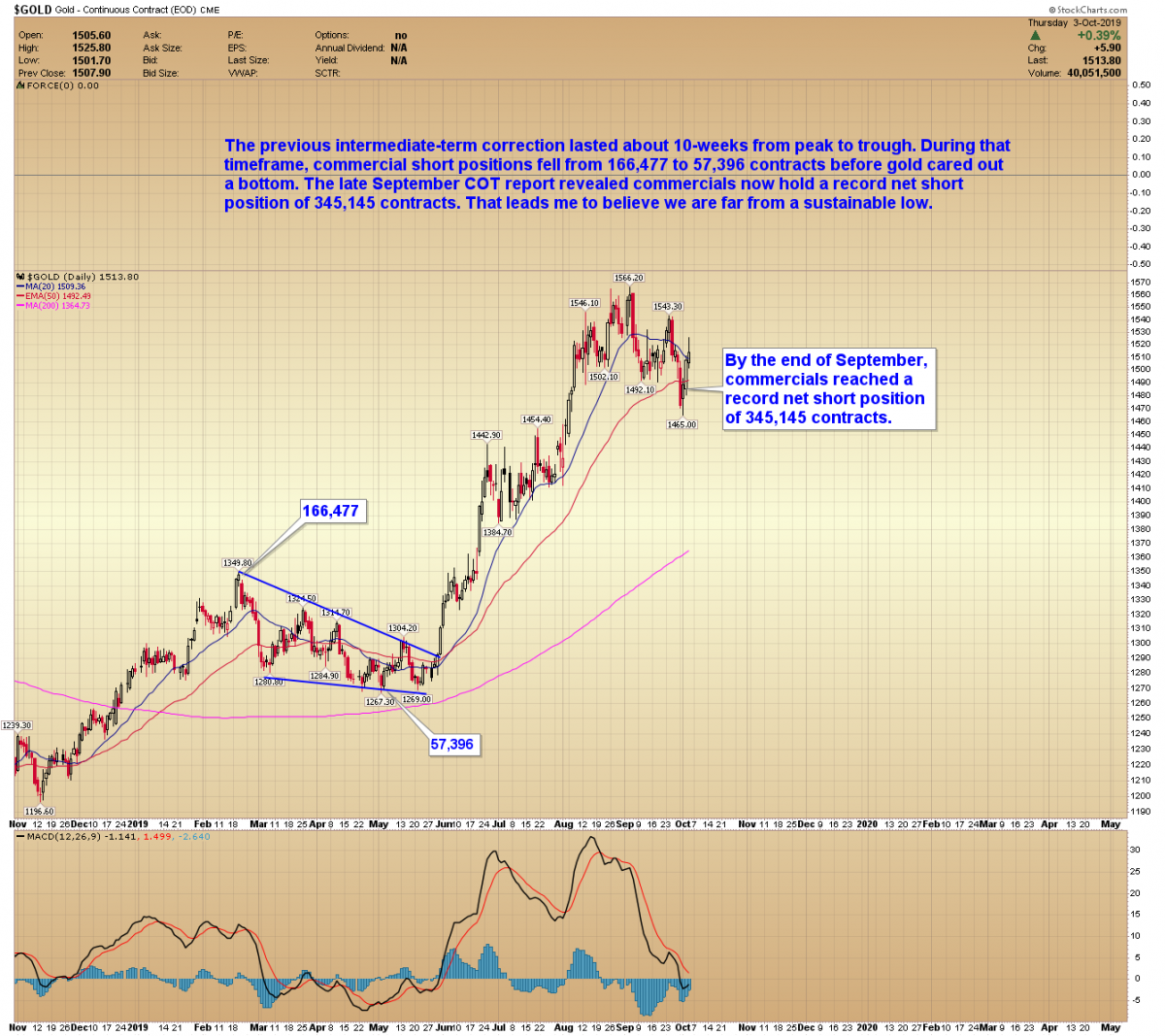 Whipsaws Abound
The daily gold price chart broke critical support at $1490 on Monday, approving a near-perfect head and shoulders topping pattern. The breakdown was short-lived and reversed after Tuesday's dismal ISM manufacturing numbers. Futures are back above $1500, but I suspect this will turn into another failed rally producing in a more meaningful decline.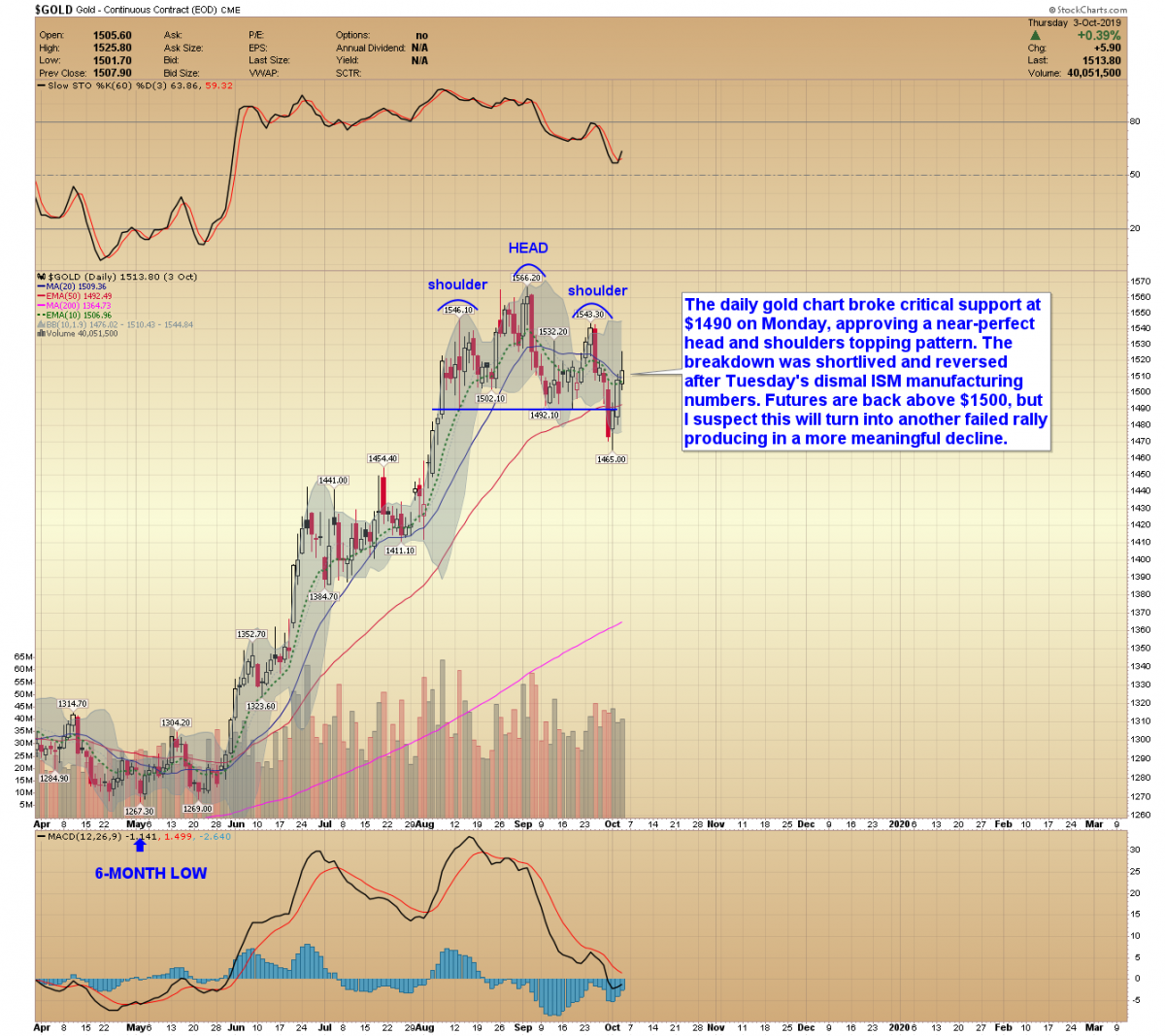 In summary, Intermediate declines are natural and necessary to reset investor sentiment. Record commercial shorts suggest gold is facing significant headwinds; prices may correct longer and deeper than most are expecting. An Autumn retest to the $1360 - $1380 breakout area may become one of the last great buying opportunities.
AG Thorson is a registered CMT and expert in technical analysis. He believes we are in the final stages of a global debt super-cycle. For more information, please visit https://goldpredict.com/
********
Gold-Eagle provides regular commentary and analysis of gold, precious metals and the economy. Be the first to be informed by signing up for our free email newsletter.
More from Gold-Eagle.com: